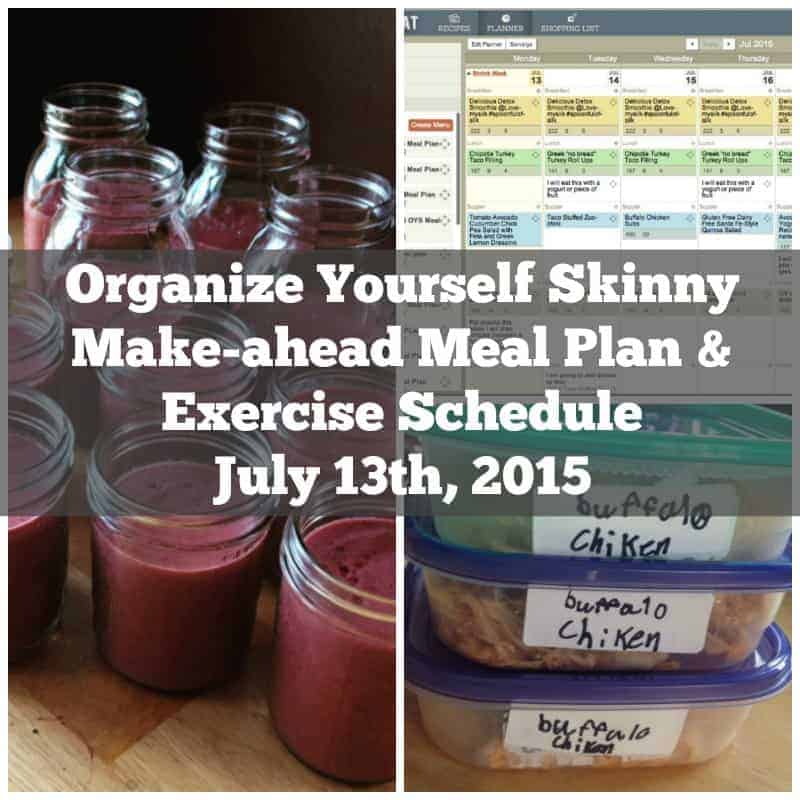 Hi everyone! I am going to keep this weekly meal plan & exercise schedule post short and sweet. This past weekend I spent a lot of time grocery shopping and stocking my freezer with lots of tasty meals. Today, my goal is to finish up a couple more recipes. If you follow me on Instagram then you caught a glimpse into the recipes I was making. Don't worry if you're not on Instagram because I will put together a freezer cooking summer stock up post this week. The post will includes links to all the recipes, pictures, and of course my commentary 🙂
I don't have a weigh in this week. I woke up early and got right to work on cooking and totally forgot to get on the scale. Looks like this is one more thing I need to set as a reminder in my calendar.
But let's talk a little bit about how I feel. As much as I count on the scale to hold myself accountable I equally count on the way I feel and look. When I am at my ideal weight (between 135 – 140) I feel great. I have energy and I am comfortable in my skin. When I start to reach 145 – 150 I feel the opposite. I am tired and clothing is starting to not sit correctly on me. I can tell right away, without even looking at the scale, that I am gaining weight and getting off track. That is where I am right now. I would not say I am completely off track because I have got in a few good workouts and my food choices haven't been awful. But the thing that is road blocking my efforts is the little bites and summer time wine. The extra calories from mindless snacking add up quick and combining that with a glass of wine at the end of the night is not helping any. This week I need to be very intentional with my nighttime snacking. In fact, I need to refocus on the habit that has served me very well over the last 4 years – don't eat past 7:00pm. This habit, when I consistently practice it, keeps my daily calories under control. It stops me from ruining a whole day of disciplined eating. Anyway, this is the habit I will focus on this week.
Here is my exercise schedule. My goal is to shoot for at least 3 days.
Cardio
45 minutes on the treadmill (10 minute warm up, 20 minute run, 10 minute power walk on an incline, and 5 minute cool down).
If I am not home, and don't have access to my treadmill, I will do a couple of rounds of this 20-minute cardio routine OYS writer Melissa put together for us.
Core
2 (30-second) planks
50 sit-ups using my exercise ball
2 (30-second) Russian twists
Arms
16 – 24 bicep curls using my resistant bands
16- 24 tricep kickbacks using 5 lb weights
20 -25 modified pushups
Legs/Butt
50 squats
25-50 lounges on each leg
My weekly meal plan
Each week I post my meal plan here but I also share it on Plan to Eat too. If you are a subscriber then you can friend me (organizeyourselfskinny) and access my meal plans. Once you have access you can adapt them to meet your needs and print out grocery lists. If you have sent me a request and not heard back from me please email me [email protected] and I will get it taken care of asap. I get many requests everyday and sometimes a few unknowingly fall through the cracks.
Again, I spent a lot of time stocking my freezer this weekend. I will write a separate post for that. Here is what I am eating this week.
Breakfast
Make-ahead tips
I made about 3 HUGE batches this weekend and froze into portions. You can see instructions here.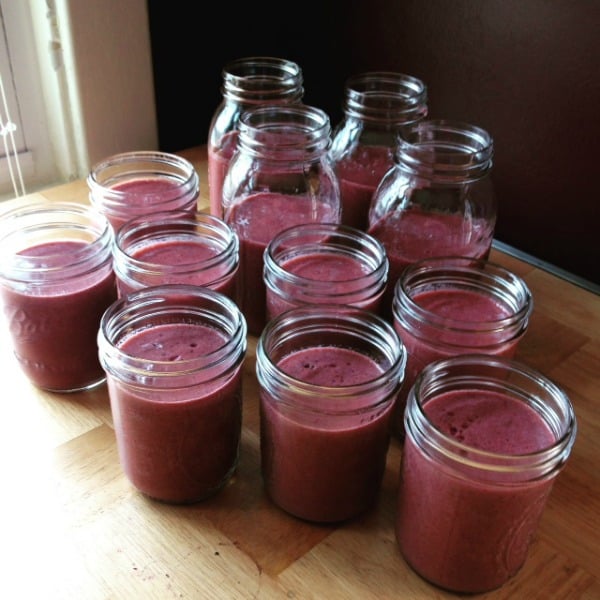 Lunch
Chipotle Turkey Burritos
Greek Turkey "no bread" Roll ups * I will eat these with a piece of fruit or yogurt.
Make-ahead tips
I made the turkey filling overnight and will roll up the burritos and stick in the freezer today.
"no bread" roll ups will be made the day I eat.
Dinner
Taco stuffed zucchini – new recipe
Sante Fe Quinoa Salad – new recipe
No Mayo Tuna Salad in a Pita
Make-ahead tips
buffalo chicken was made yesterday.
Salads and stuffed zucchini will be made the day we eat.
Tuna salad will be made tomorrow.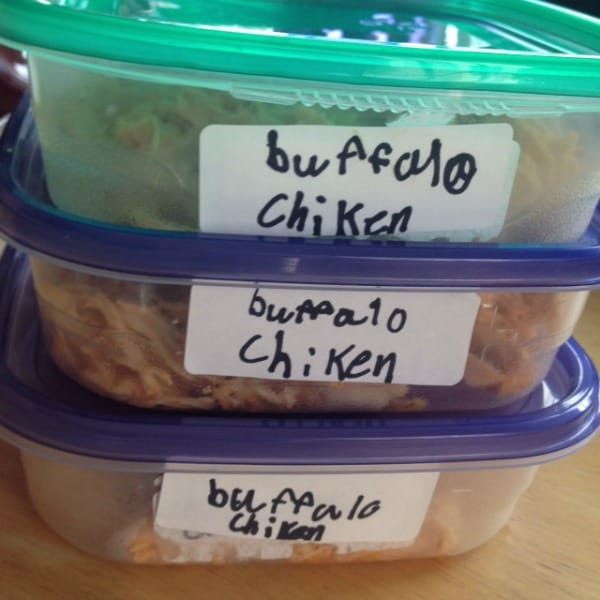 Ps. my youngest helped me with labeling 🙂