Chickpeas and avocado mashed together and then mixed with red onion and feta to create a delicious make-ahead vegetarian wrap or sandwich filling. This mash goes great with crackers or vegetables too.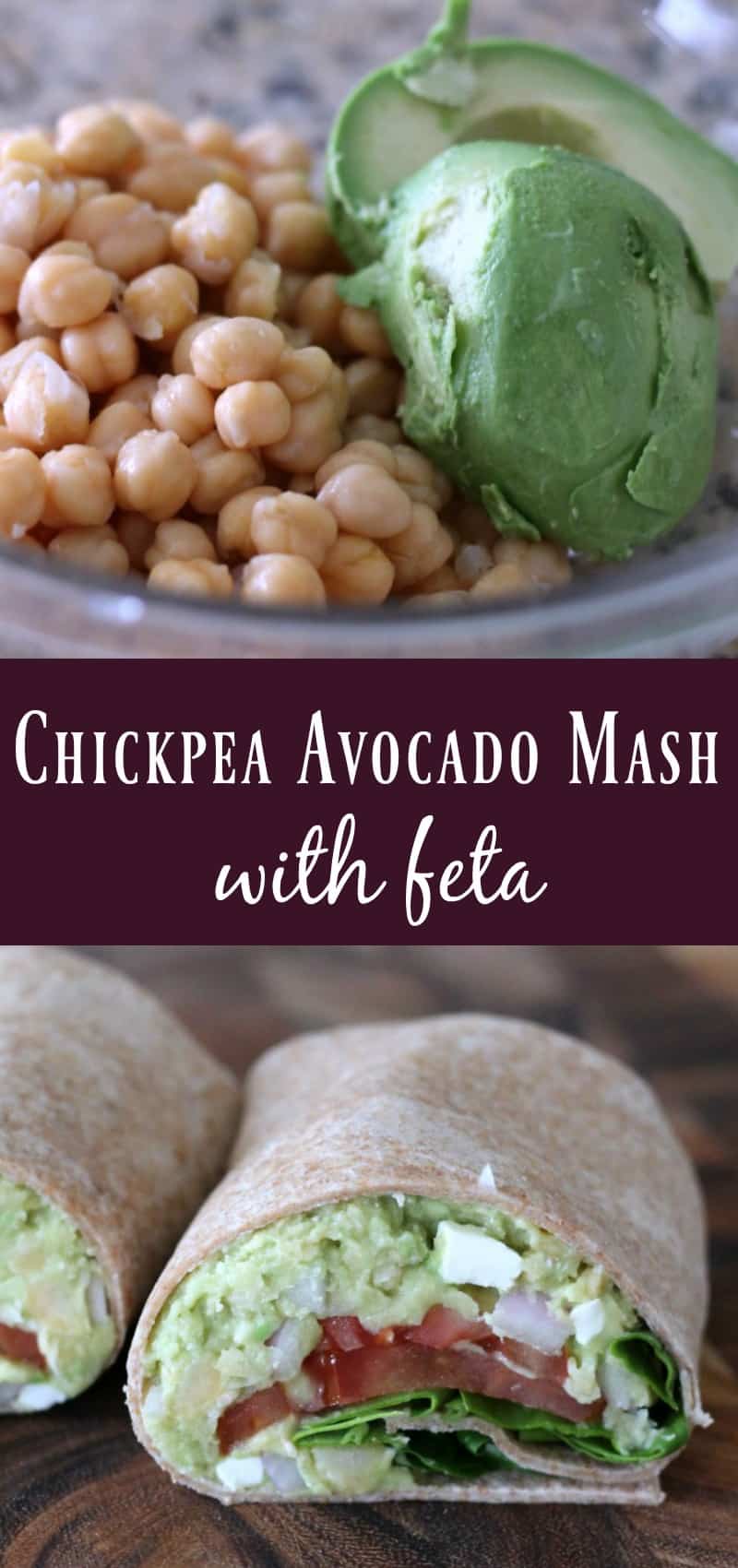 Soooo…
I've been creating recipes on this blog for over 6 years now. 6 YEARS! I know, it's crazy to me too. Trust me, I'm grateful every day that I took the chance on blogging. EVERY. SINGLE. DAY. But tell me this- how is it that I haven't mash together avocado and chickpeas yet??!!!!! 6+ years and I'm just getting around to this recipe.
This is one of the easiest, tastiest, healthy lunch recipes I've ever made. It's like a cross between hummus and guacamole which by the way are 2 of my favorite dips/spreads/or appetizers.
Here's what you need to do.
Start with one ripe avocado and 1 (15-ounce) can of chickpeas, drained and rinsed. If you like, remove the chickpea skins as you rinse them off.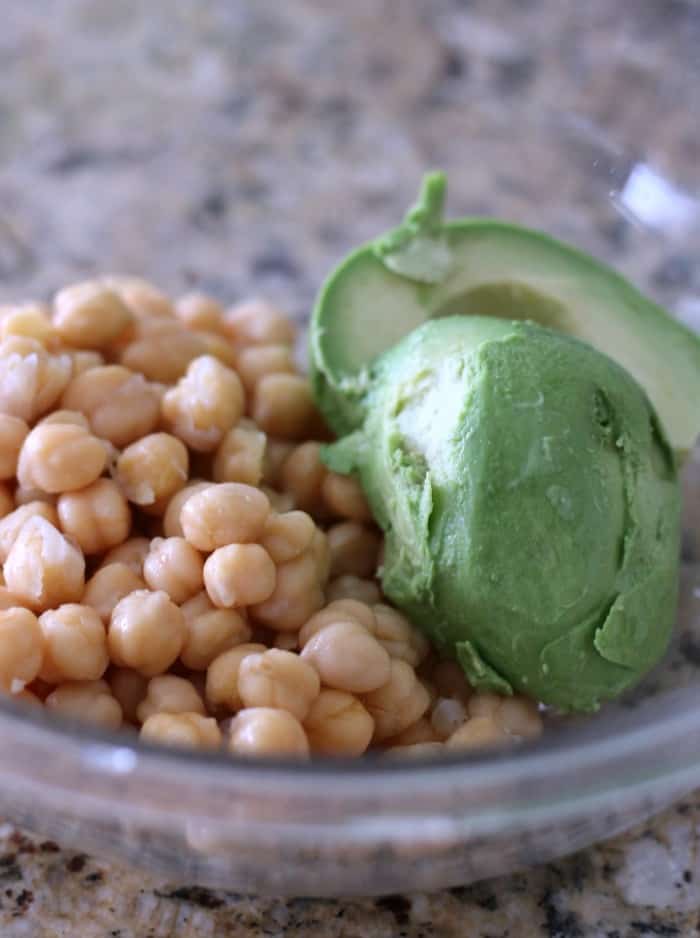 I mashed the avocado and chickpeas together using a potato masher. Some recipes call for a food processor but who wants to drag that out in the middle of the day to make lunch, not me! Keep it simple and just use a potato masher. If you don't have one then Amazon has this one for under $10.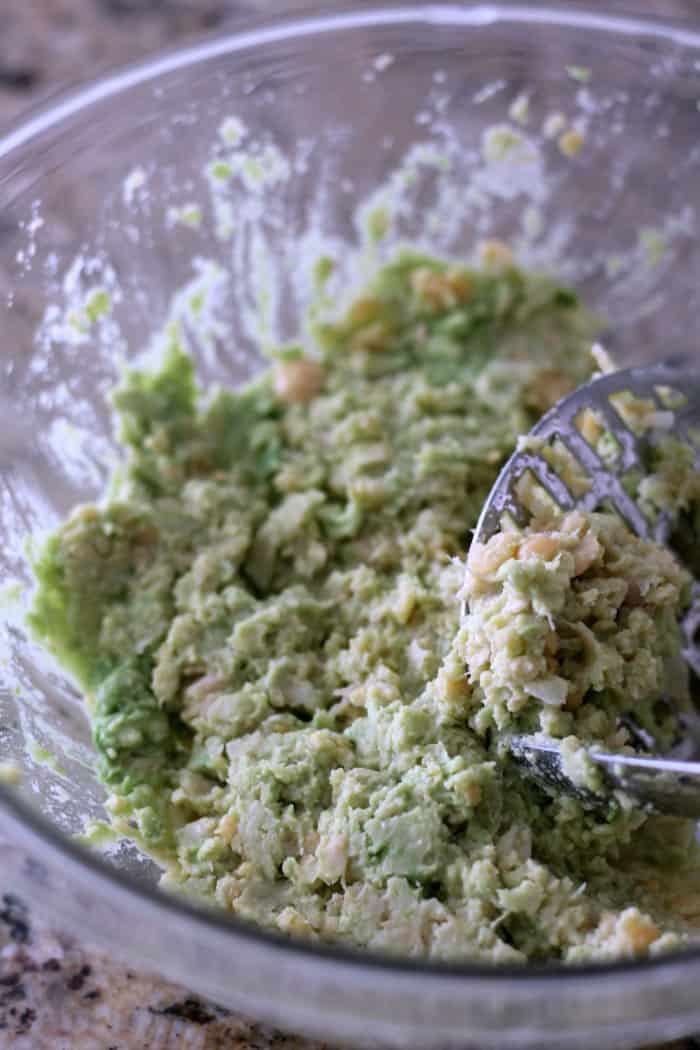 This avocado chickpea mash taste great with just lemon juice and seasonings but I decided to add in a little feta along with some red onion. Feta makes everything beta! Ha! Sorry for being cheesy! Haha!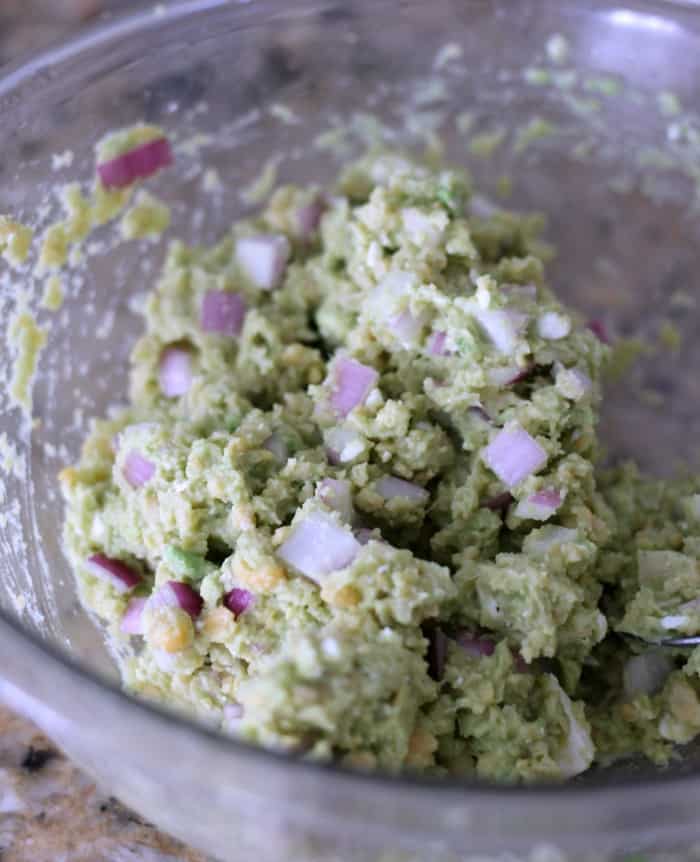 Let's talk about the avocado for a second. Often, my readers (that's you) get concerned with their avocado turning brown. I made this on Monday and ate the last of it on Wednesday without the avocado turning brown. It wasn't super bright green but the lemon and onion kept the avocado from turning brown and slimy. Also, I think the flavors develop more with time. Basically, it was delicious on the first and third day!
Keeping the mash in a glass-covered pyrex container I'm sure helped in keeping it fresh too. I love these pyrex containers.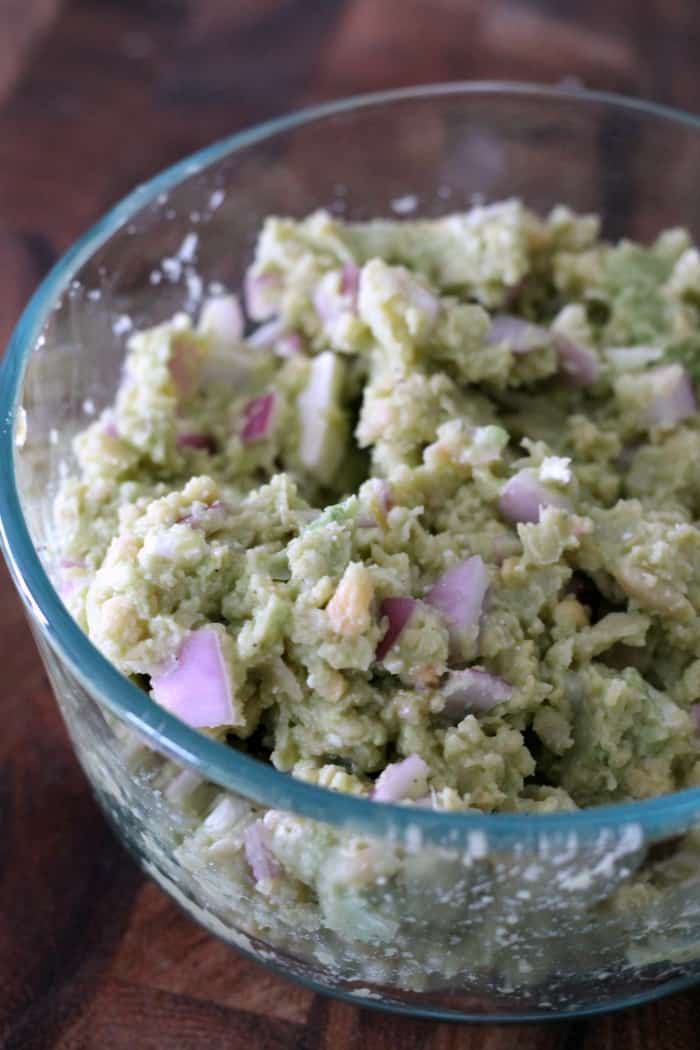 I enjoyed this in a wrap, on whole-wheat toast, with crackers, and with a spoon. I thought it was absolutely delicious.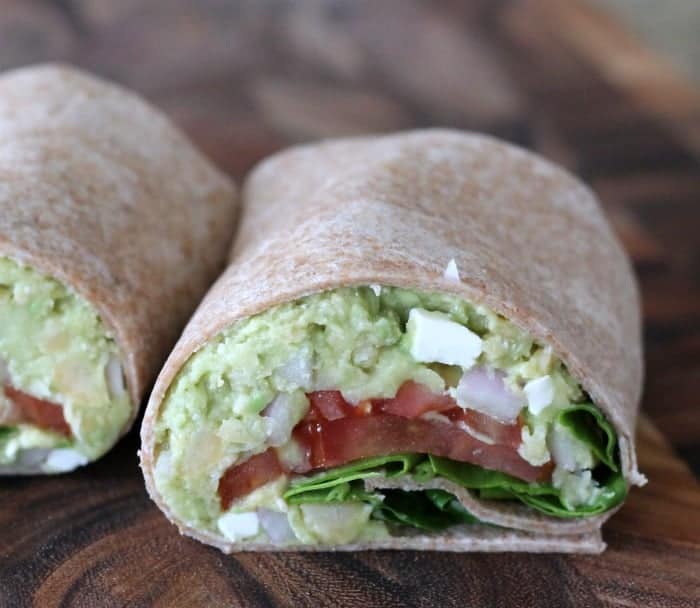 It's filled with good fats, fiber, and protein so a little bit will keep you full for a long time.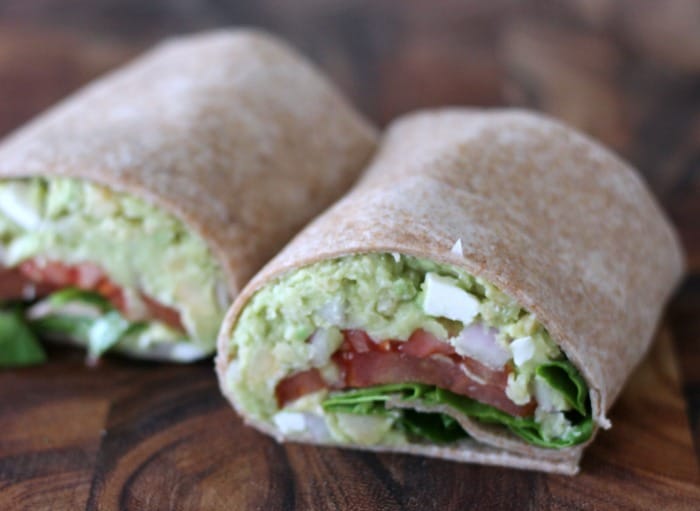 This avocado chickpea mash is a great vegetarian option for those trying to reduce the amount of meat they eat. From my experience, it'll keep good for 2-3 days stored in a covered container in the refrigerator.
Even if you're not vegetarian I highly recommend adding this recipe to your meal plan rotation. It's healthy and great way to up your protein and fiber intake.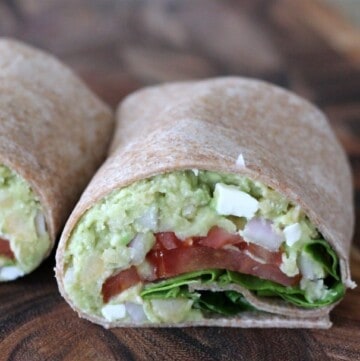 Ingredients
1

ripe avocado

pit and skin removed

1

15-ounce can chickpeas, drained and rinsed

1/2

teaspoon

garlic powder

1/2

teaspoon

onion powder

1/4

teaspoon

salt

1/4

teaspoon

pepper

juice of one lemon

1/4

cup

crumbled feta cheese

1/2

red onion

chopped
Instructions
In a medium bowl mash together the avocado and chickpeas until you get a consistency you like.

Stir in garlic powder, onion powder, salt, pepper, and lemon.

Stir in feta cheese and red onion.

Give it a taste for salt and add more, if needed.

Serve in a wrap, on toast, or with vegetables or crackers.
Notes
Sugar: 3g
Make-ahead Instructions
This recipe can be made 2-3 days ahead of time and stored in a covered glass bowl in the refrigerator.
Nutrition
Serving:
1
g
|
Calories:
165
kcal
|
Carbohydrates:
18
g
|
Protein:
6
g
|
Fat:
8
g
|
Saturated Fat:
2
g
|
Fiber:
6
g