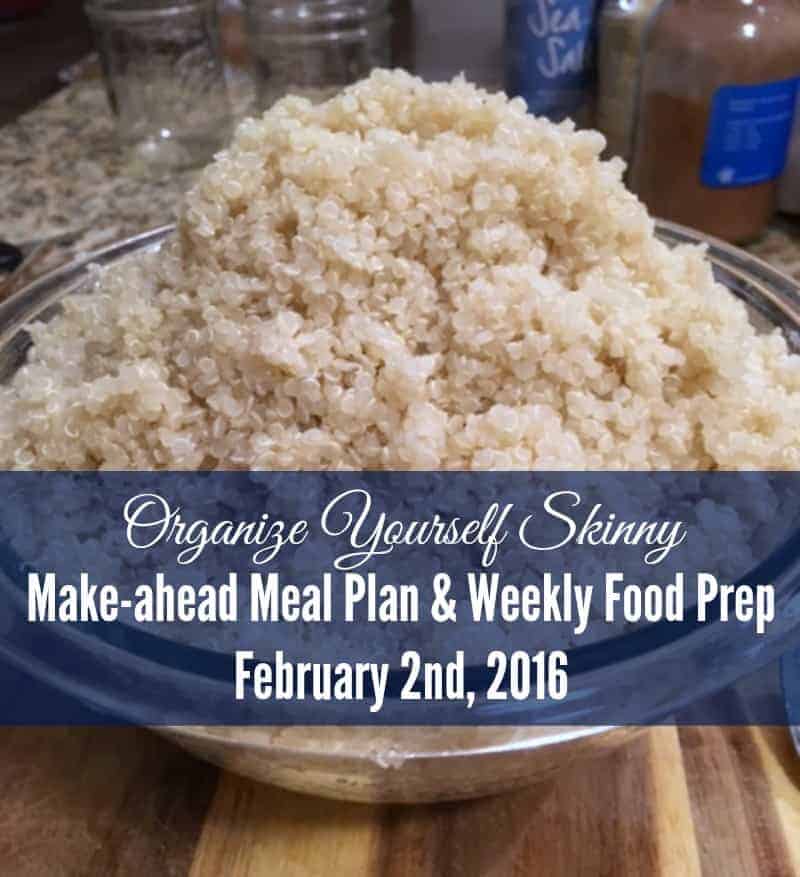 Here's to another January in the books. How do you feel? Did you keep up with New Years resolutions or did those fizzle out by the 2nd week? If you're still going strong then keep going! If you're struggling then take this time to refocus. Every day is a new day. There's no reason to ever feel defeated because YOU are the one who's in control. It's up to YOU to wake up and decide whether to sit on the couch or exercise. It's up to YOU to chose a smoothie over a venti café mocha. Therefore, if you're not where you want to be then it's time to make some changes. Just so you know this lil pep talk is for me as much as it is for you.
Even though I've maintained my weight loss for 5 years now (crazy its been that long) I'm still not where I want to be. My goal weight is 130lb. Give or take the week I'm about 20 lbs away from that goal. So while I'm not 177 lbs anymore I still need want to reach my goal. Losing weight and keeping it off is a lifestyle that lasts a lifetime. Sometimes we take 20 baby steps forward and then 10 leaps backwards. The key is to keep going. Never give up.
That's me. I'm a never say die person. In all areas of my life and maintaining a healthy lifestyle is no exception.
On of the things I'm doing to help break through this 2 year weight loss plateau I've been on is train for the Buffalo Half Marathon. Yup. I'm doing this with one of my girlfriends. I've participated in 5ks before but never anything I had to really train for.
Remember the Dirty Girl. This was the after. Haha fun times.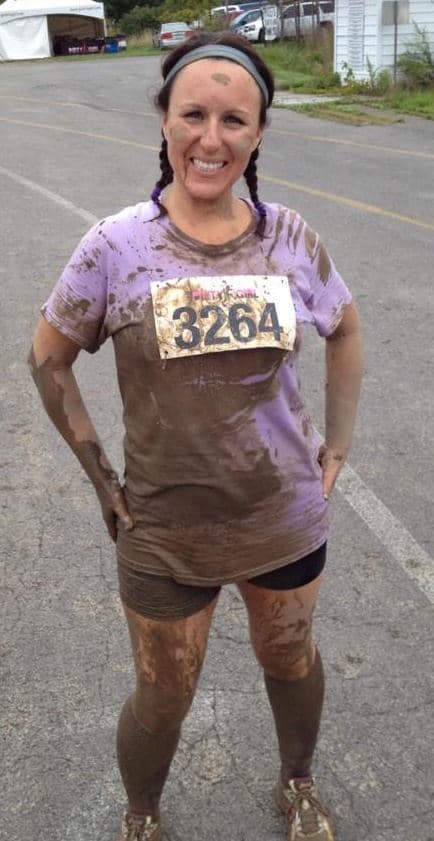 Anyway, starting this Sunday my exercise and diet will focus on preparing me to run 13 miles. I'm super excited to set this goal. There's nothing better than achieving goals you set for yourself. I will keep you posted as I move through this process.
Let's get to the meal plan.
This week, and probably for the next month, is going to be oatmeal month. I was recipe testing yesterday and made two HUGE batches of slow cooker steel cut oats. The first recipe has shredded carrots, apple, raisins, and coconut in it. OMG it's amazing. That recipe will go up this week. The second slow cooker oatmeal is inspired by banana bread. It's cooking now and smells amazing. If it tastes as good as it smells then it will get shared on my blog sometime next week.
Since I'll be eating oatmeal for breakfast I plan to move my smoothies to lunch. I need a daily smoothie. A green smoothie a day keeps me hydrated and feeling good so they will stay on my meal plan.
Here's what I'm planning to eat this week.
Breakfast
Morning Glory Steel Cut Oats – new recipe
Banana Bread Steel Cut Oats – new recipe
Overnight oat recipes (cinnamon raisin and carrot cake)
Make-ahead tips
I prepared the morning glory steel cut oats yesterday and the banana recipe today. Both will be portioned out and frozen for an easy on the go breakfast. I do plan to leave some in the refrigerator for this week.
Overnight oat recipes will be prepared today.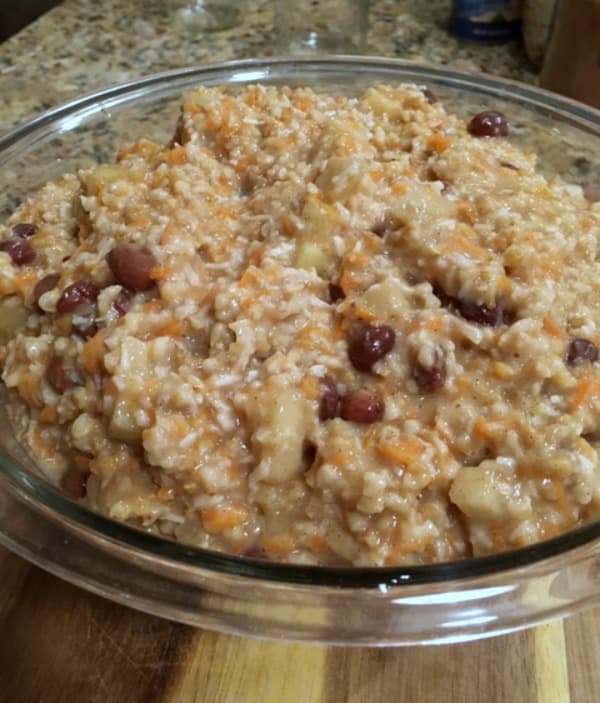 Lunch
Strawberry and kale green smoothie
Make-ahead tips
I plan to make a 3-day batch of smoothies today to keep in the refrigerator.
Dinner
Salad Pizza
Sausage and pepper pizza or calzone
Chicken Piccata
Make-ahead tips
The Quesadillas were made last Sunday into a freezer kit. I planned to eat them last week but didn't so I'm putting them again on this week's meal plan.
Sausage and peppers were made in the slow cooker a couple weeks ago. I have about 2 cups frozen that I'll use on a pizza or in a calzone today. I'll get prepackaged pizza dough from Wegmans.
I made a huge amount of quinoa this week. I plan to use it in some recipes I'm testing and also will use it in the power salad later in the week.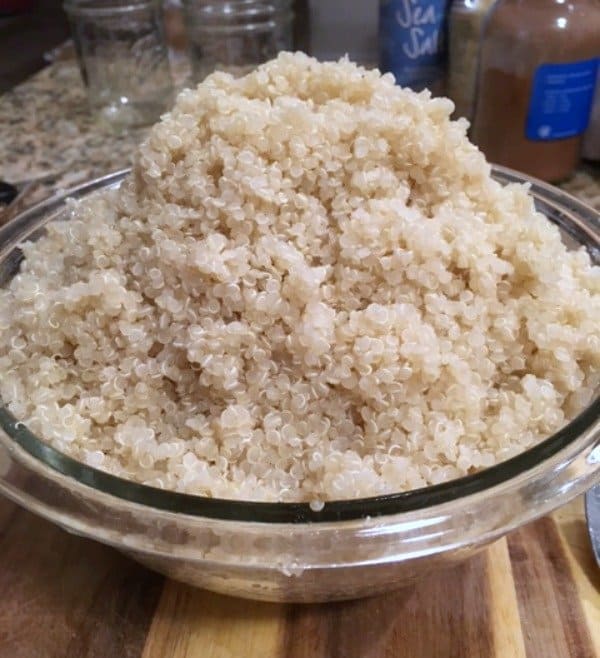 Snacks
Hard-boiled eggs
Hummus and crackers
Yogurt
Make-ahead tips
I made the eggs yesterday to keep in the refrigerator for the week.