Most likely, if your goal is to eat healthier, then cheeseburger recipes won't be on your next meal plan. Well, so you thought. Good news, there's no need to sacrifice the taste and satisfaction of a burger when changing your eating habits. These recipes will satisfy any cheeseburger craving and you'll never miss the grease, bun, or calories!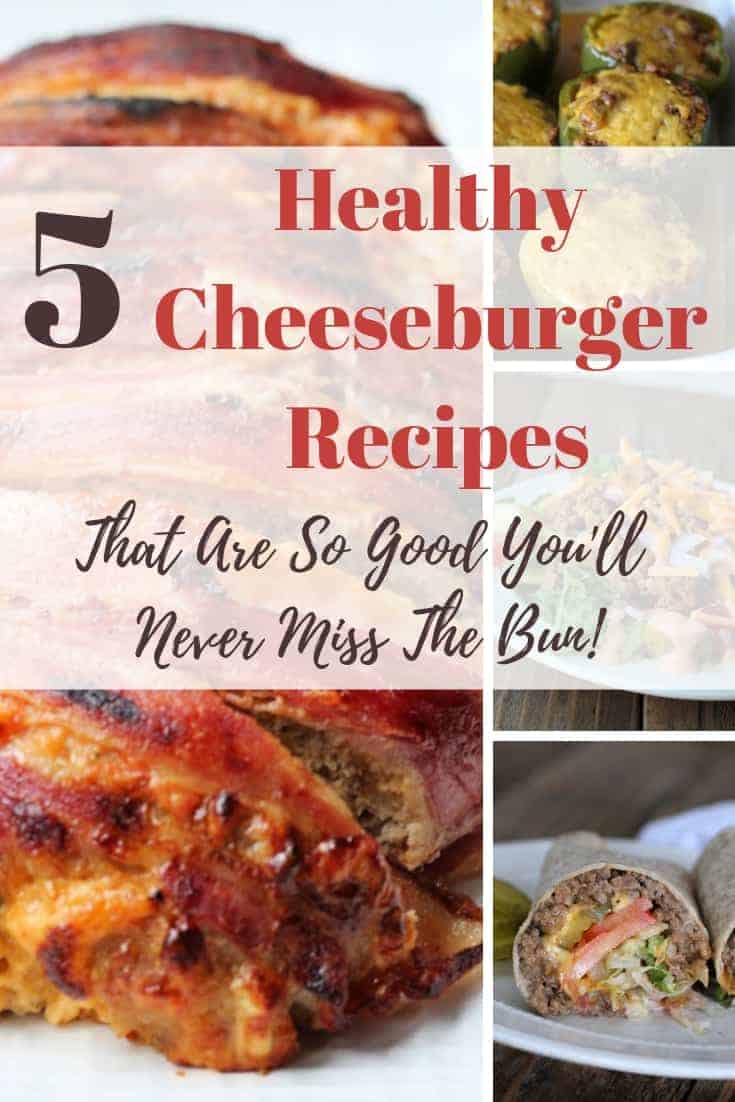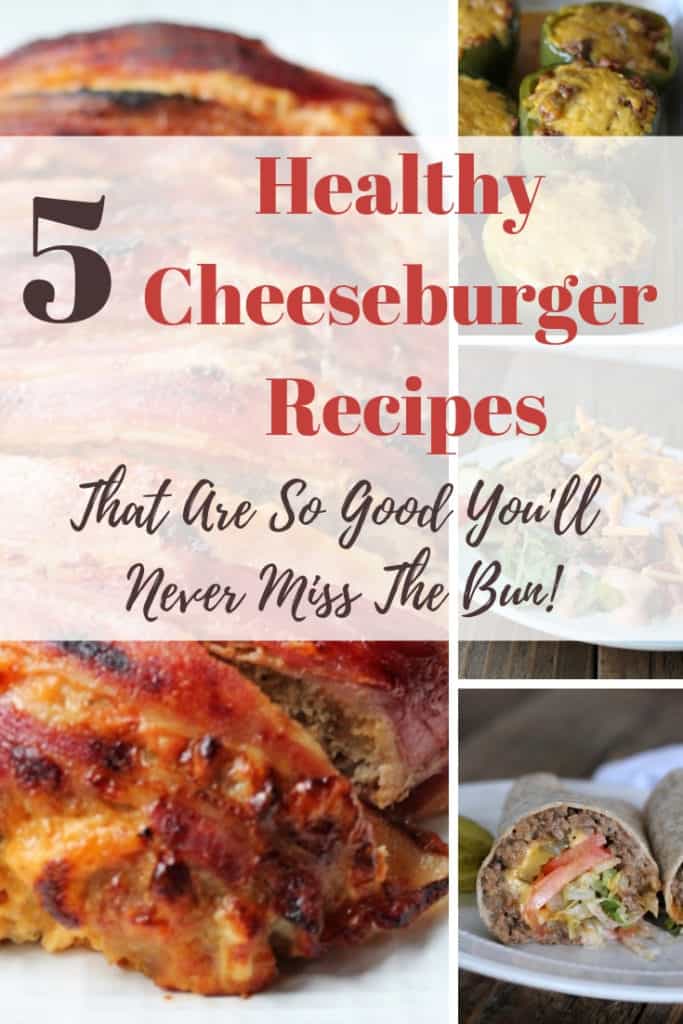 When I first started my weight loss journey one of my biggest fears was giving up food – any food – but specifically comfort food. I loved everything bad for me, and that included a big ole juicy burger.
Fortunately, I learned a couple things about food that really changed my mindset and made all the difference with losing weight.
First, I didn't necessarily need to give up my favorite foods, I just needed to keep portions under control. In reality, we could eat whatever we want as long as we stay within calories (or points). That's not to say our bodies won't react differently to certain foods but, at the end of the day, weight loss is all about calories in and calories out.
Second, I learned that healthier versions of my favorite foods actually taste good – really good! I used to hate the idea of substituting anything. I felt like if I couldn't eat the "real thing" then why bother. Well, I was wrong. Making a few healthy tweaks allowed me to continue to enjoy foods I thought I'd have to give up forever.
How to make a healthier cheeseburger recipe?
Before I share some of my favorite recipes that'll give any juicy cheeseburger a run for it's money I want to share some of my tips to make a basic cheeseburger healthier. Because, let's be honest, there will be days when all you want is a cheeseburger.
Substitute ground turkey for ground beef. I know some people, and you might be one of them, hate ground turkey but it's a great way to cut fat and calories. My advice for a "meaty" turkey burger is to use 1 teaspoon of hamburger spice and 1 tablespoon of Worcestershire sauce per 1lb of ground turkey. Trust me this brings ground turkey to a whole new level! Also, if you're worried about it becoming dry then mash up 1 slice of bread with 2-3 tablespoons of milk then mix that in with the ground turkey.

Use super thin sliced extra sharp cheese. Thin sliced cheese is only about 43 calories per slice. Sargento makes thin sliced cheese and Wegmans has their own store brand.

Keep condiments under control. If you must use mayonnaise then make sure to measure it out. However, if you can switch to just mustard and ketchup that'll reduce a ton of fat and calories.

Use thin bread flats instead of buns. Pepperidge Farms has sandwich thins that work great for burgers.

Eat it open-faced. If you can't resist a crusty bun – I feel you – then simply eat it open-faced. This is the best way to still enjoy bread while slashing the calories and carbs in half.
Okay, let's just say you're in the mood for the taste of a cheeseburger. Well, I have some recipes that I'm confident will become family favorites! Honestly, out of all the recipes on my blog I think these cheeseburger ones are the ones I make most often. Not to mention they always get tons of positive feedback from readers. So if you want to keep cheeseburger recipes in your meal plan rotation then these are for you.
Cheeseburger recipes
I have to start with this bacon cheeseburger meatloaf recipe because this is hands down one of my favorite cheeseburger recipes. I make this at least 1-2 times a month. It's so easy to prepare and can be made and frozen ahead of time. Here are my instructions on how to freeze meatloaf.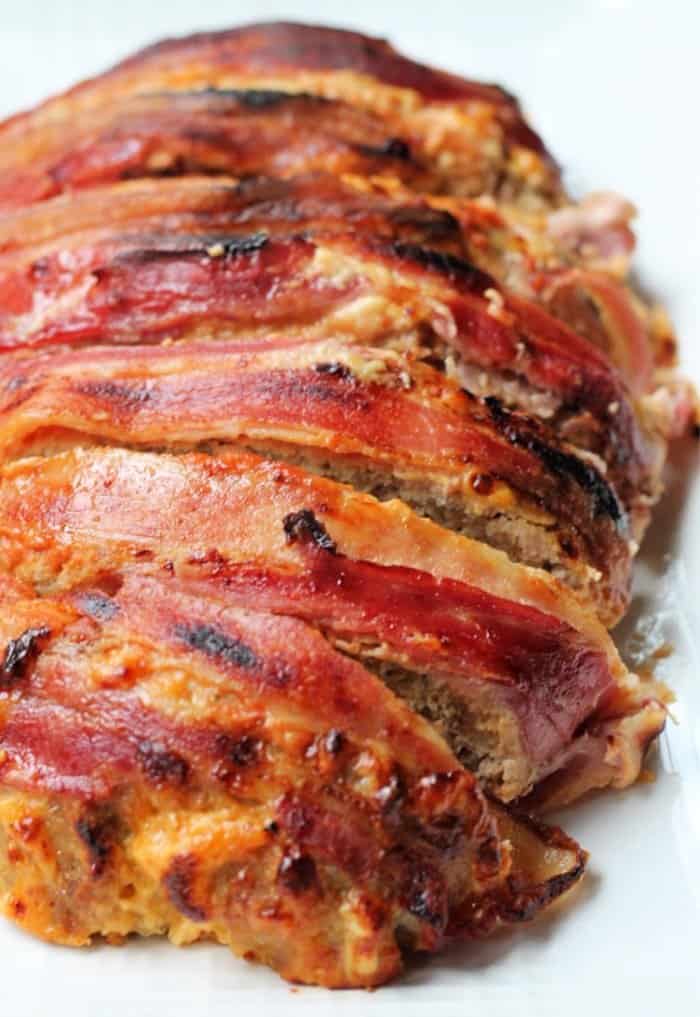 If you're trying to stay low carb then enjoy this cheeseburger meatloaf with roasted vegetables or a salad.
This is one of the first healthy cheeseburger recipes I made after starting my weight loss journey. I was in the mood for a juicy cheeseburger but didn't want a bun but still wanted some type of bread so I used a wrap. Originally, I made this with ground beef but you can certainly use ground turkey. If you don't have an indoor grill, or a grill pan, either cook it like a quesadilla or don't "grill" it up at all. It delicious either way.
Mike says this is one of my best recipes!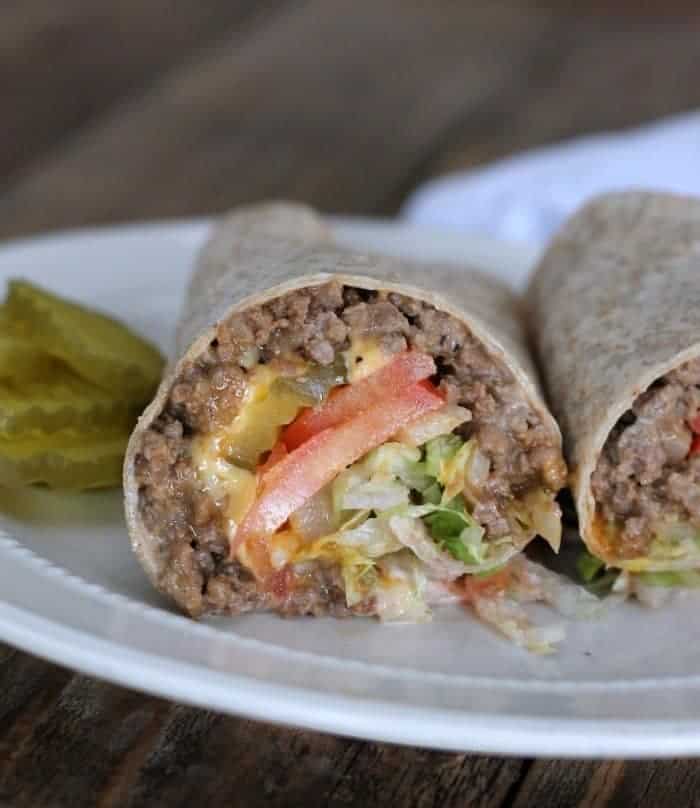 This recipe is like a Big Mac salad – for real! Basically, all I did was take seasoned ground turkey and put it in a salad with all the cheeseburger fixings. If you're going low carb then seriously you need this salad in your life asap.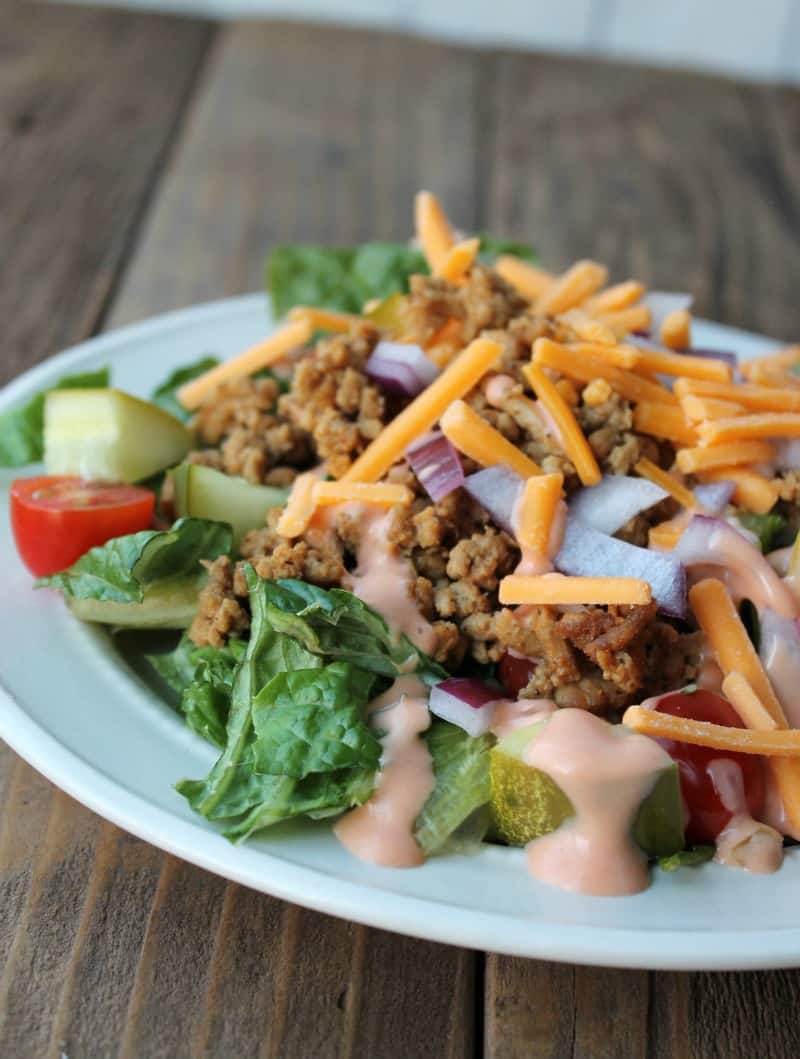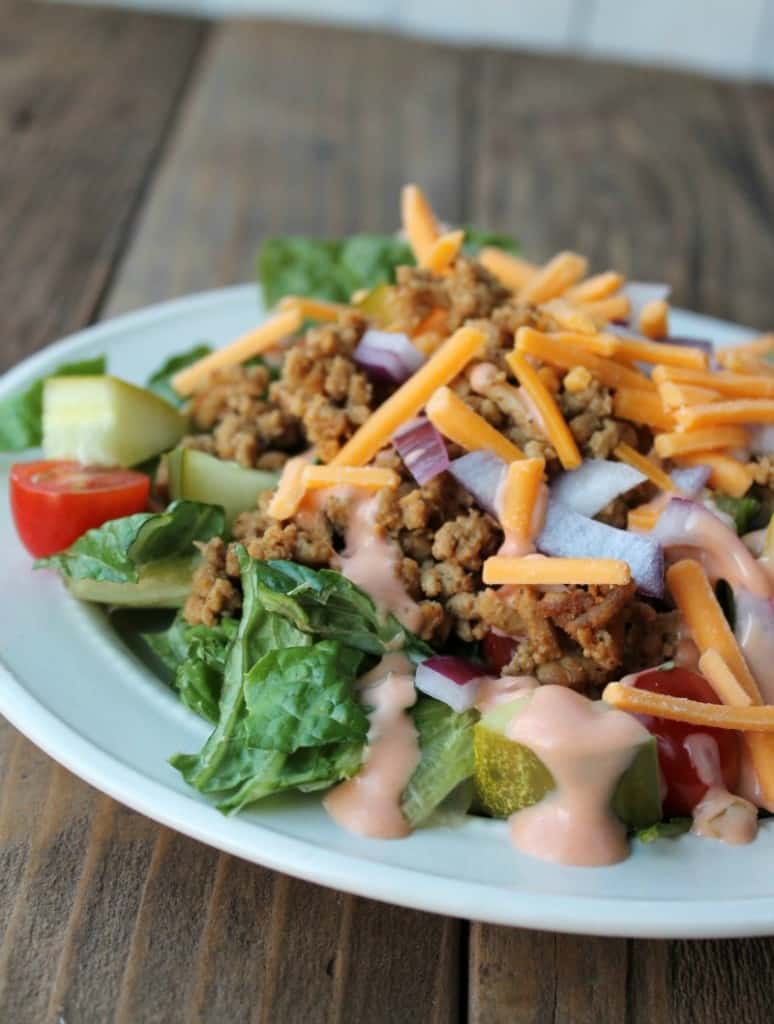 We love stuffed peppers in this house. In my opinion, they are the perfect portion-controlled dinner. Not to mention, you're eating a whole bell pepper on top of all the other nutritious ingredients. So, you can feel good about eating a big delicious stuffed pepper.
For this cheeseburger stuffed pepper recipe, I used the seasoned ground beef from my original cheeseburger wrap recipe and mixed it with brown rice, sharp cheddar, tomato sauce, and spices. This is one of the best stuffed peppers recipes you'll ever make. We absolutely love it! Again, you can make this with ground turkey.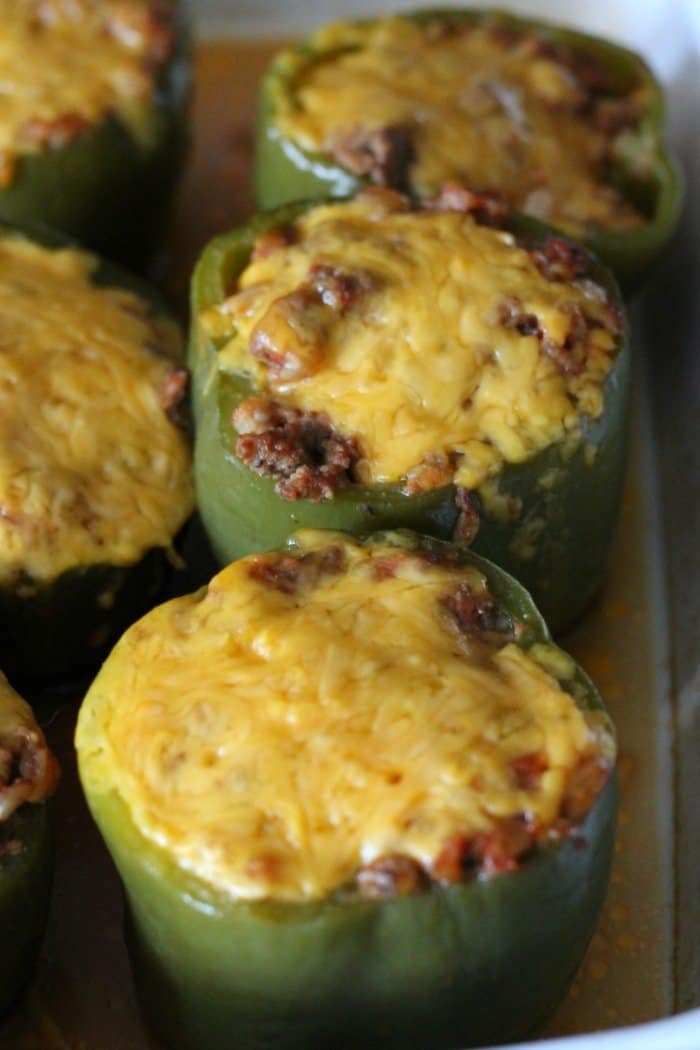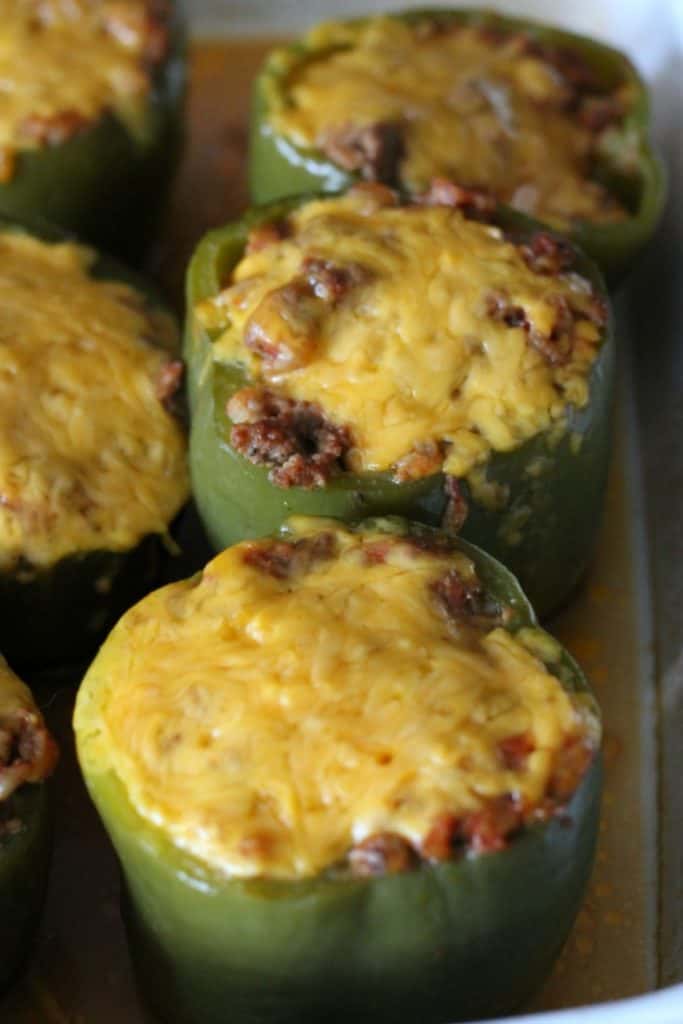 I'm a huge quinoa fan. Quinoa is gluten-free and filled with fiber and protein. Not mention it taste great in just about everything. In fact, I use quinoa more than rice in most recipes. This recipe combines all the flavors of a cheeseburger into a comforting casserole. For this recipe I used ground turkey and it taste delicious. I should also mention that it freezes great too so if you have leftovers then simply portion out into containers and freeze.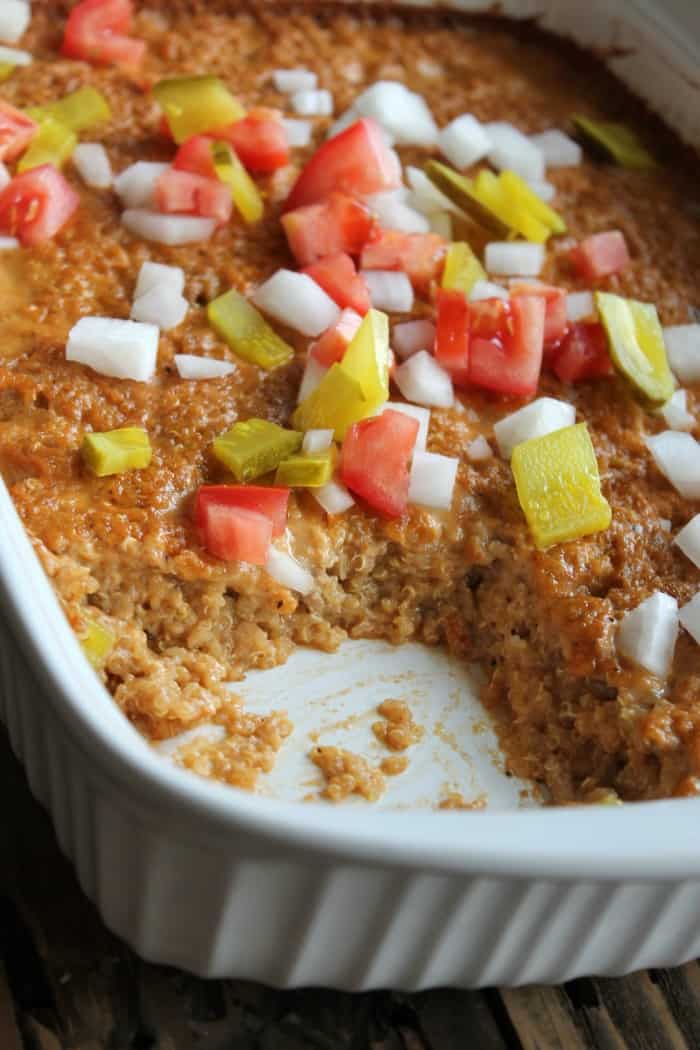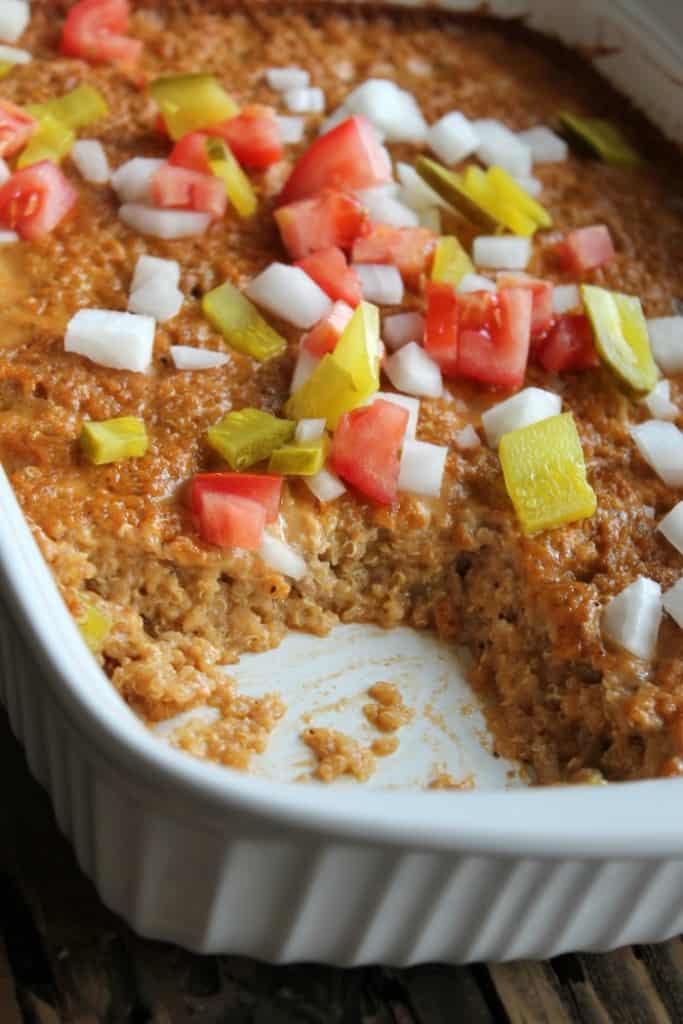 Next time you get a craving for a juicy cheeseburger try one of these cheeseburger recipes instead.
Here are some cheeseburger recipes from other bloggers.
Southwest Grilled Turkey Burgers (with freezer instructions) from Sweat Pea and Saffron
Cheeseburger Meatloaf Minis from Confessions of a Meal Plan Addict
Instant Pot Cheeseburger Soup from Confessions of a Meal Plan Addict