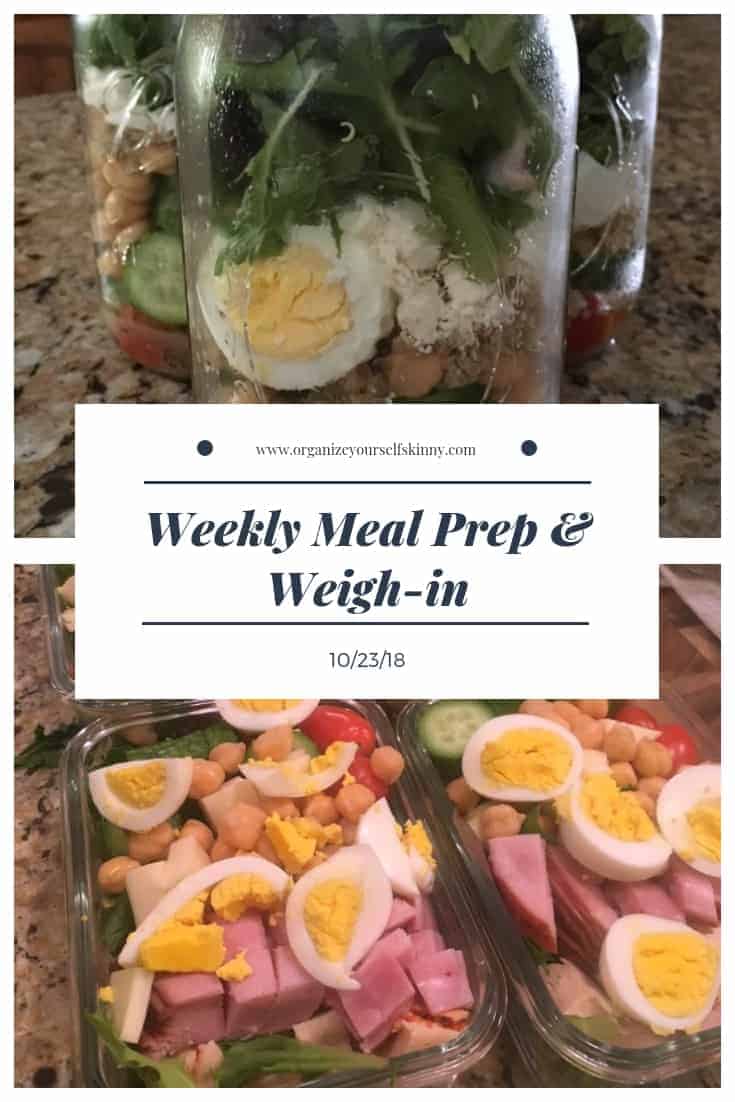 Hey there! The end of October is near and Halloween is just around the corner. Literally, it's next week! For the past 2 years I did a Halloween "no candy" challenge. This means I challenge myself not to eat ANY candy on Halloween, not even 1 lonely Reese peanut butter cup. I'm proud to say that the last two challenges I was successful. Yep! I didn't eat one piece.
This year I'm challenging myself again. I started this challenge because I wanted to be disciplined. I felt if I could train my brain to stay away from candy for Halloween, the one day it's basically acceptable to inhale all things chocolate, that would prove I do have the discipline to say no. I felt very proud accomplishing this goal two years in a row and look forward to crushing it again this year.
Of course, you might be think I gorged on snickers bars the moment I woke up. Nope. I didn't even crave or want it. I pushed the thought out of my mind on Halloween and then it was gone.
The last two years this "no candy" Halloween challenge helped me to start the holiday season strong. Typically, I'd go into November and December ready to give into all my cravings and then spend January getting back on track. Hey, I'm human.
But the last couple years I stayed strong in large part to honing in on my self-discipline on Halloween.
I encourage you to give the "no candy" Halloween candy challenge a try.
Another challenge I plan to focus on is a 30-day weight loss challenge. We leave for our cruise in just over a month. Ahhhhhhh! While I don't feel like a complete slob I'm definitely not where I'd like to be.
Starting November 1st I'm going to be balls to the wall.
This is the plan:
at least 30 minutes of exercise every day.
keep calories to 1300 – 1500 calories a day and TRACK EVERY LICK BITE AND SIP
Reduce sugar significantly…dare I say get rid of coffee creamer?
Don't eat past 6:00pm
Challenges are good because they make you think. They provide the structure needed to put in place routines and habits. I'll give more information as we get closer and throughout the month of November. This week I plan to get prepared for the start of my challenge.
Let's go over my weigh-in:
Starting weight (October 2010) : 177 lbs
First goal weight: 145lbs
Final goal weight: 135 lbs
Last week's weight:151.6 lbs
Current weight: 152.6 lbs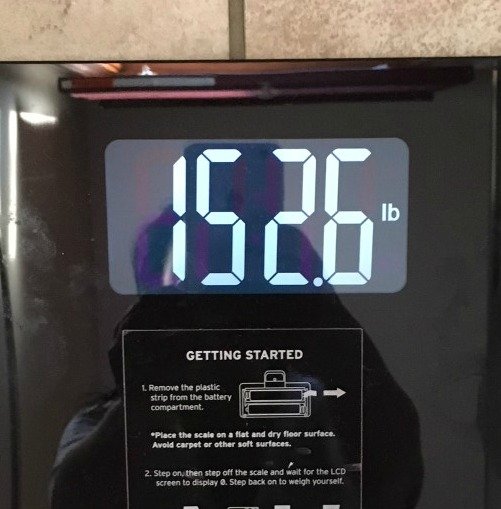 Well, I'm still in the 150s. I thought for sure I'd get into the 140s by now but clearly I need to amp up my game – hence, the weight loss challenge. Sometimes we need a little urgency in our lives and to take the bull by the horns.
Like I said, this week I'm all about getting prepared for my November challenge.
Right now, I'm focused on exercising everyday this week. The last few weeks I've been a slacker. I'll spare you the excuses but it's been hard to stick with a routine. But even if it's just 1/2 hour a day I'm going to get in exercise everyday.
Let's get to my meal plan. As you can see my breakfast and lunch stays the same week after week. This is what I enjoy and it keeps meal prep simple. Here are some of things I do to keep meal prep simple.
For dinners I had a bunch of meat in the freezer. I found chicken sausage, ground beef, and some top sirloin steaks leftover from my Butcher Box order. You can see all the meat I got in my full Butcher Box review. So, it was easy to plan dinners this week – and grocery shopping was easy too.
Breakfast
Meal prep tips
I have one more freezer smoothie kit left, this will get me 2 big smoothies. Then I'll either make some more or just prepare the smoothies the morning I drink them.
Lunch
Protein Power Mason Jar Salads
Mike's cobb salads
Meal prep tips
I made the mason jar salads and Mike's salads yesterday. Honestly, if the only thing I make ahead of time are our salads then life is good.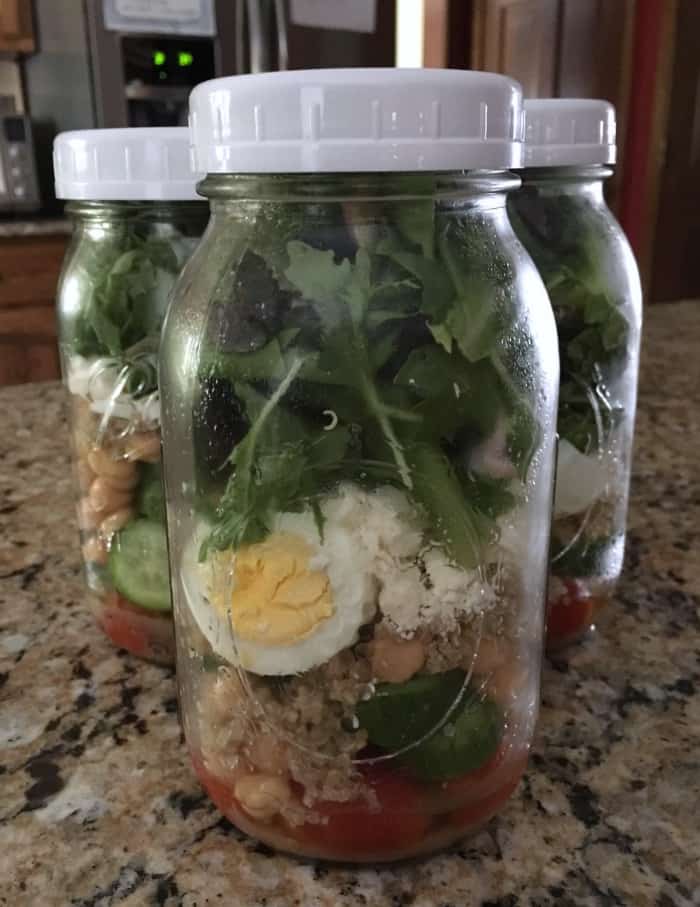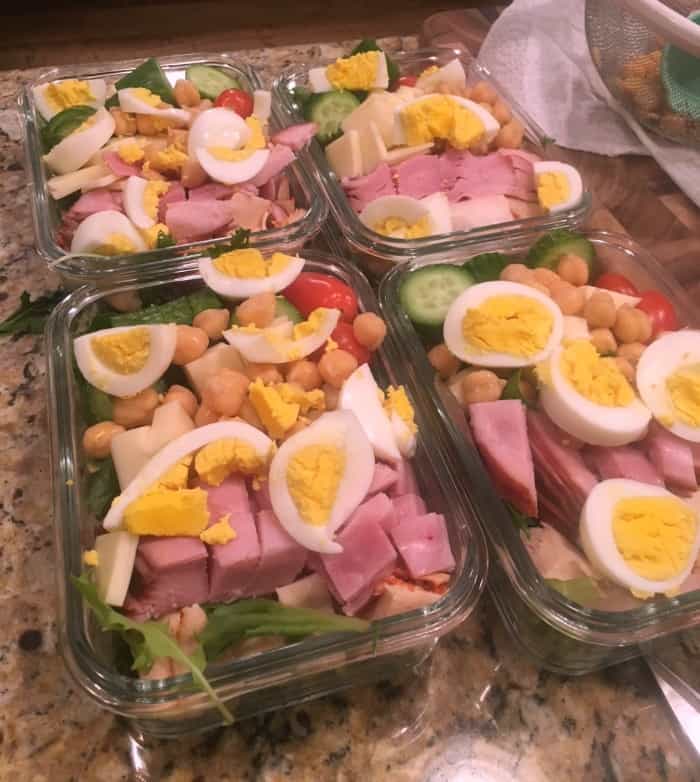 Snacks
Raw Almonds
Apple & Peanut Butter
Cheese sticks
Dinner
Steak Chili – new recipe
Chicken sausage and Broccoli Tortellini
Smoked Sausage Quinoa Bake – adapted from this recipe
Meal prep tips
I'm prepping the taco meat, rice, and chili tomorrow for the recipe of the week.
Tortellini will be made tonight.
Quinoa bake will be on the weekend.