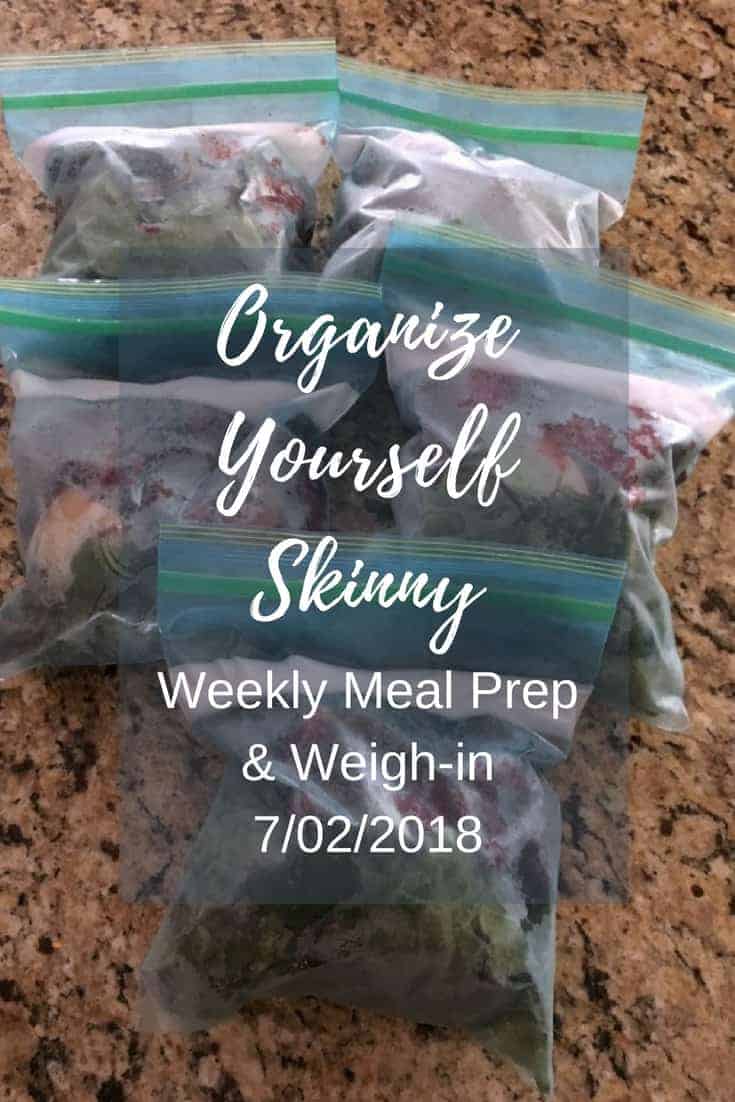 Hey there! Well, we made it to July. You know what that means? It means we're half way through 2018. That's right, 6 months are officially in the books! It also means we have 6 months left to work on all the goals we set for this year.
How are you doing with the goals you set? Don't worry if you still have work to do, there's plenty of time.
If you haven't already, take some time and write out your goals for the rest of the year. Then get specific. What are you going to do every single day to reach those goals? I highly suggest using a planner to map out your goals and strategy for the year. For me it helps to write it all out and then just get to work. Also, don't overcomplicate it. Honestly, just writing a simple to-do list might be all you need to get it done.
My best piece of advice (besides writing it out) is to give 1% everyday towards your goals. If you can give more then great but don't let a day go by without doing something that'll keep you moving forward. You don't want to get to December and look back thinking "I wish I would've just did it". Remember we only got one shot on this earth. There's no pause or rewind button, only play. So don't wait for the perfect time. Make the time and make your goals a priority.
That's my little motivational speech for you today.
Let's get to my weekly weigh-in
Starting weight (October 2010) : 177 lbs
First goal weight: 145lbs
Final goal weight: 135 lbs
Last week's weight: 157.6lbs
Current weight: 155.8 lbs
Pounds lost: -2lbs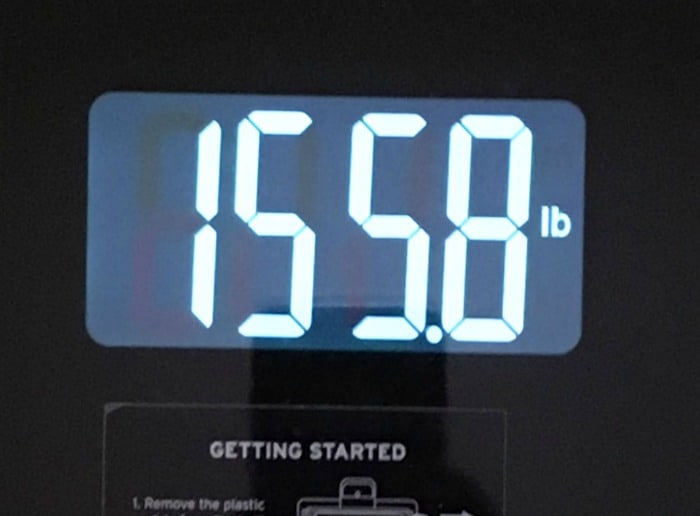 I was very happy to see a 2lb loss this week. Of course, I don't want to get ahead of myself because I've been gaining and losing the same 2-5 lbs for over a year now. However, I'm going to stay positive because I was focused last week and feel that loss was the direct result of my efforts.
I paid attention to the food I ate, exercised 4 days, and stayed under control at the 4 parties I attended this weekend. Honestly, it could've been very easy for me to say "screw it" and indulge in chips, dip, cake, and plenty of drinks. But I didn't. Instead, I enjoyed food in moderation and drank lots of water.
One thing I did different last week, to stay focused (and motivated), is I got on the scale every morning. I didn't do this to be obsessive nor did I think I was going to see the pounds drop every day. I did it to stay focused and keep intentional. Like all of you, I'm a busy woman. So it's easy for other things to take up space in my brain instead of staying focused on sticking to my meal plan, exercise, drinking water, and other habits. Getting on the scale each morning help to keep my brain wrapped around my goals. And it worked.
Other eating habits I focused on last week were not eating past 7 (some days I did 6), drinking smoothies, and eating my mason jar salads. I also ate a lot of veggies last week because the vegetarian lasagna I made lasted 3 days!
Speaking of the vegetarian lasagna, since that made so much I ended up moving some of the recipes planned for last week to this week. So this week I just had to purchase food for mason jars salads, lunches, and smoothies.
By the way, if it wasn't for Instacart I would've NEVER found the time to get to the grocery store. Like I said, we had 4 parties this weekend. So, I ordered groceries on Sunday morning and then did food prep before our 3:00pm party. It worked out great and I was able to start the week with meals ready to eat!
Even if you don't use a grocery delivery service all the time it's definitely nice to have during times where you truly don't have a spare moment to get to the store. You can read my Instacart review if you want to learn more.
Before I get to my meal plan, let's go over some questions from OYS readers. If you have a question you'd like me to answer just post it in the OYS Facebook group with hashtag #OYSquestions or email it to me tammy@organizeyourselfskinny.com.
What's your favorite healthy hack?
I know I just said this but honestly using Instacart has really helped me stick with weekly meal prep. Nothing makes food prep easier than having groceries delivered to your door! You can also do curbside pickup.
Also, I'm not above convenience foods. I wrote about my favorites convenience foods for meal prep.
How often do you clean out your fridge and pantry?
I clean out my fridge every week. I go through and get rid of old food and/or ingredients before I get groceries. This helps me see what I have so I don't purchase double of ingredients.
I go through my pantry every week but I don't clean out. I clean out my pantry about once a month when I do big stock ups at my local wholesale store or if I order a big order at Thrive.
Okay, here's my meal plan for the week.
Breakfast
Green smoothie (I used a little of everything. I made smoothie kits with plums, apples, banana, frozen berries, and super greens)
Meal prep tips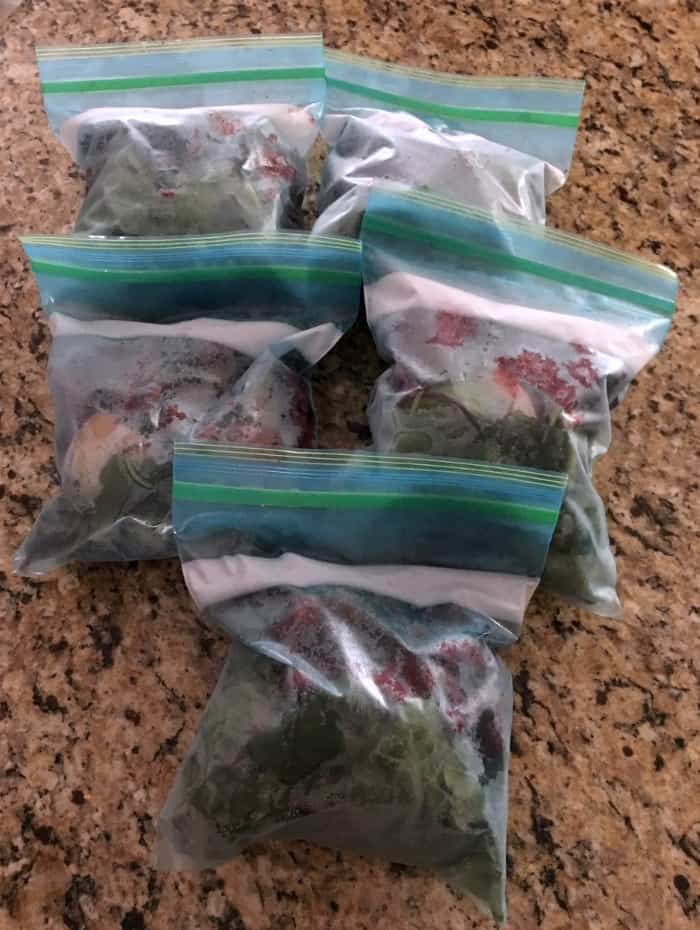 Mid-morning snack
KIND bars
Not a meal prep tip but a shopping tip. I get the best prices on KIND bars at Thrive Market. You can read my Thrive Market review for more info and a coupon. Sometimes they have KIND Bars at BJ's Wholesale which is a better price than Thrive but they don't always carry KIND bars.
Lunch
Quina, Feta, and Egg Mason Jar Salad – new recipe
Meal prep tips
Salads were made yesterday. You can learn more about layering mason jar salad ingredients in my tutorial.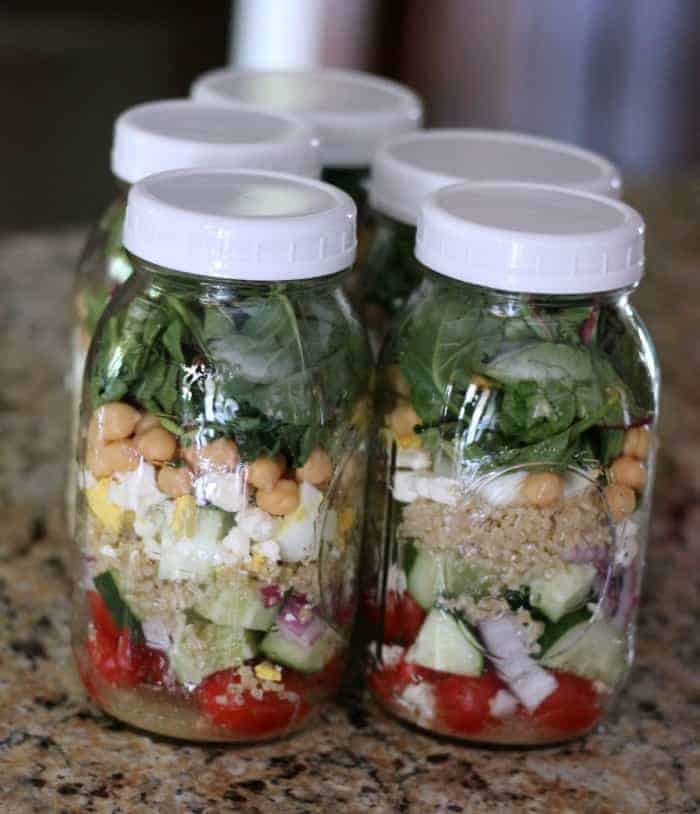 Dinner
Turkey Meatloaf with Zucchini and Feta
Buffalo Chicken wraps using slow cooker buffalo chicken
chicken quesadillas with leftover slow cooker salsa chicken
Leftovers
**we are having a party for 4th of July so I'm going to make turkey burgers, regular burgers, and hot dogs. I also plan to make a couple salads and a fruit pizza cake of sorts.
Meal prep tips
I made the meatloaf and buffalo chicken yesterday.
salsa chicken was made last week.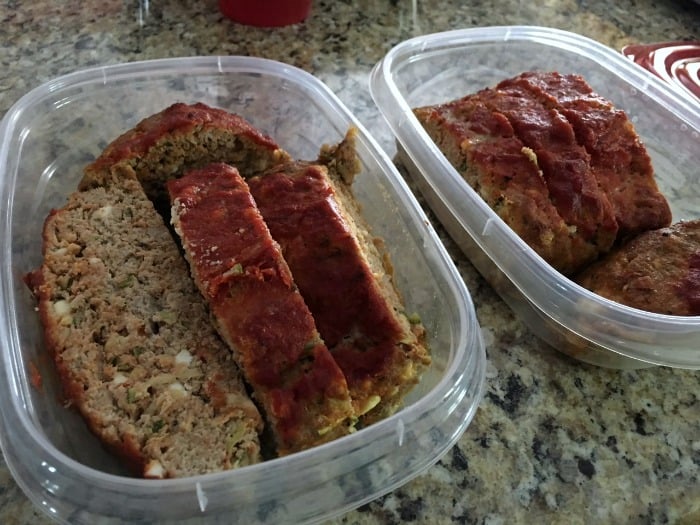 That's my meal plan for the week. Have a safe and fun 4th of July!