One of the biggest complaints I get from people about meal prep is it takes too much time. A couple years ago I wrote a post on the 5 things I do to keep meal prep simple. Each tip still rings true today, but there's one more I'd like to add – I'm not above convenience foods.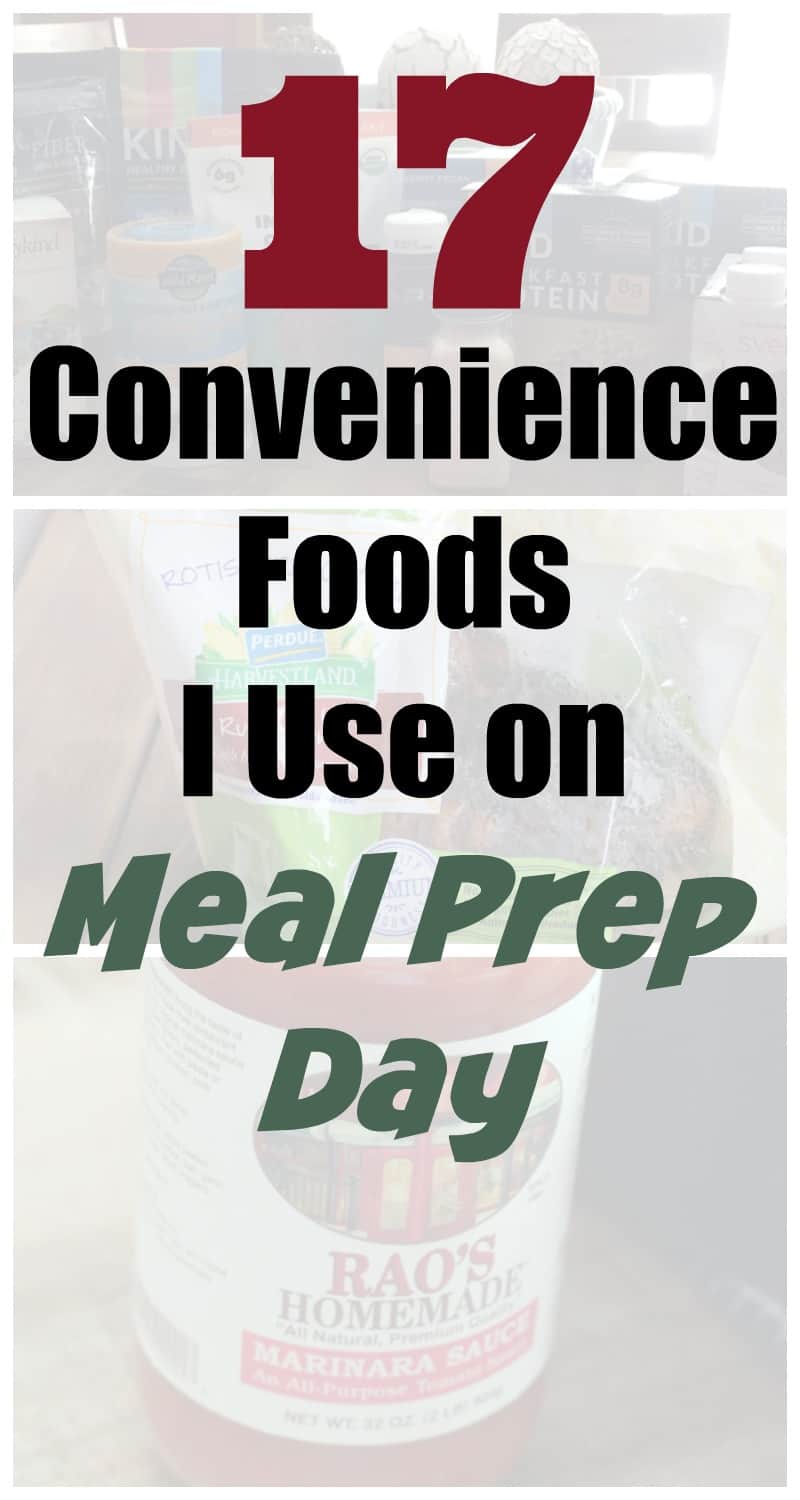 One misconception people have with meal prep is they need to cook everything from scratch. But, let's be real, most people don't have the time, energy, or desire to cook everything from scratch – including me.
Of course, I like to cook homemade with the best of them but I have about 3-4 hours on Sunday to meal prep so realistically some foods and/or ingredients just need to bought from the store. I'm okay with that.
Here's a list of convenience foods I purchase to use on meal prep day.
#1. Rotisserie Chicken
Rotisserie chicken can be a saving grace when you need shredded chicken for recipes but no time to make a batch in the slow cooker or instant pot. I wrote an entire post on using a Rotisserie chicken on meal prep day but here's a quick recap:
No cooking involved.

It's cheap.

It's healthy.

Can be used in any recipes that calls for shredded chicken.

Bonus: I can get 5 mason jar salads, another recipe, and homemade stock out of one $5 Rotisserie chicken.
And this is why I love using this cheap tasty bird.
#2. Salad Dressing
I know it's easy to make salad dressing – all you really need is olive oil and vinegar. However, when I'm purchasing mason jar salad ingredients it's easier for me to grab a bottle of salad dressing than for me to prepare a batch homemade.
Preparing anything homemade requires that you have all the ingredients necessary and most of the time I can't take that chance, so I keep salad dressing on hand. This assures when I'm ready to make salads I have salad dressing ready to use. My favorite dressing brand is Newman's own. I love their Olive Oil and Vinegar dressing.
#3. Hummus
I eat hummus every week! I use it for low-carb roll ups and to enjoy with crackers or pita bread. Can I purchase beans and make hummus fresh every week? Sure. Is it easier for me to grab a big container of hummus from the store? Yes. I find that my time is spent better on other recipes I need to prep for the week.
#4. Canned Beans
I tried making homemade beans years ago. This is when I first started on my weight loss journey and felt I needed to make EVERYTHING homemade. Ummm, I did that once and since then I purchase canned beans to use in all my recipes. I can get a case of beans from my local warehouse store at a decent price. That works for me.
#5. Jarred Spaghetti Sauce
Okay, I hope my mom, or any relative on my mom's side is not reading this, but I purchase jarred spaghetti sauce. Listen, I can make a delicious red sauce that my great grandma would be very proud, and I do once in a while, but it takes HOURS to make a decent sauce and I just don't have time every week to do that. We eat red sauce a lot so I purchase jarred sauce. Yep, that's right.
Now, I will say I spend extra money on high quality sauce. I absolutely love Rao's Marinara Sauce. You can get a 32 ounce jar for $8.69 at Thrive Market or maybe for a little more (or less) at your local grocery store but I can get a HUGE 40 ounce jar for $8 at my local warehouse store. Honestly, if you haven't check out your local warehouse store I highly suggest you do so because there are some great finds.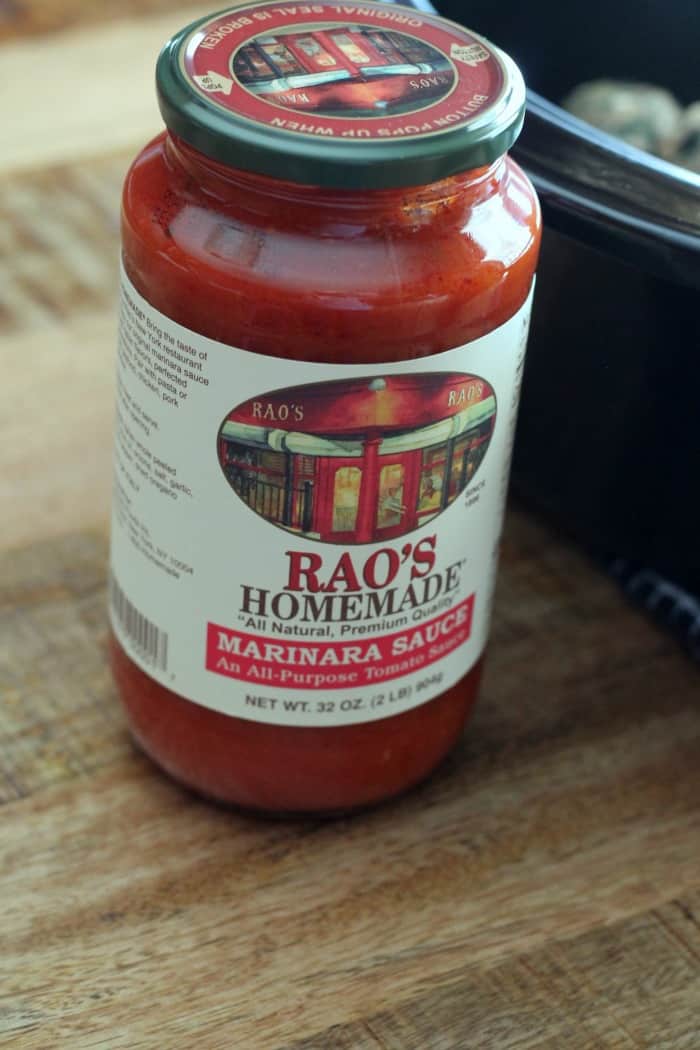 #6. Pizza dough
I make a mean homemade pizza dough using my bread maker. I have a Oster 2 lb bread maker – you can purchase it from under $60 at Amazon. Honestly, homemade pizza dough is beyond delicious and makes a pizza that, in my opinion, can compete with any pizzeria. Yes, I'm that confident about my pizza. Anyway, there are times I don't get around to making pizza dough. If that's the case I'll grab a couple packages from Wegmans – my local grocery store. I'm not sure if all grocery stores have fresh pizza dough but if they do I recommend grabbing a couple bags. Fresh pizza dough, from the store, cost under $3 a bag.
#7. Bagged lettuce and greens
Again, when I first started with meal prep I'd purchase lettuce, and other greens, in bulk and attempted to wash it prior to using. What a pain that was. It took so much time and I could never get the lettuce dry enough to use in my mason jar salads. Life is so much easier using pre-washed bagged salad and greens. That goes for shredded lettuce too.
A quick meal prep tip for bagged lettuce. Put the leftover salad, and other greens, in a mason jar container with the lid tightly on. This will keep your roughage fresh for at least a week.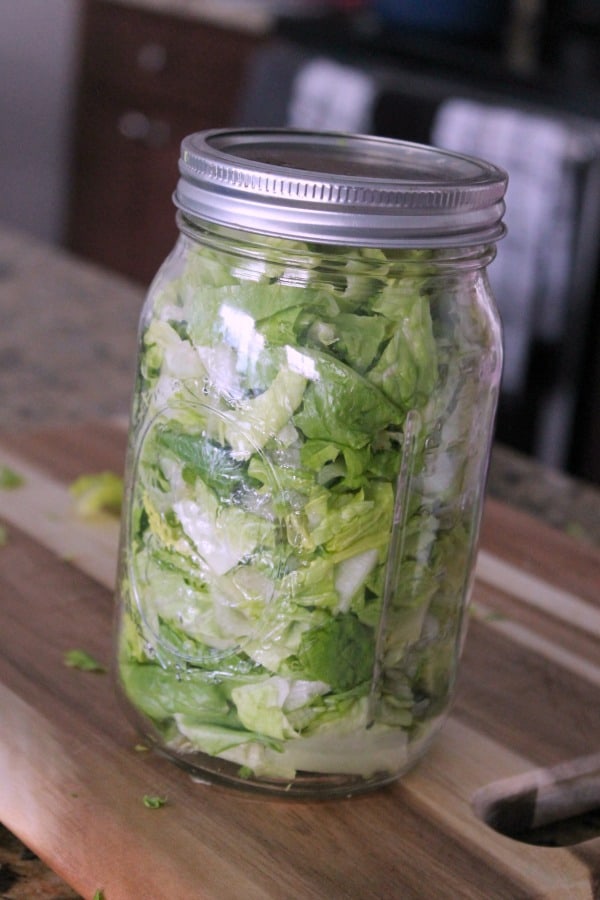 #8. Cleaned and cut vegetables
I wouldn't say I purchase cleaned and cut vegetables as much as I do prepared lettuce and other greens but if I'm running short on time I have no problem spending the extra money, when needed, to make my life easier in the kitchen.
Removing the time it takes to clean, cut, chop, or shred vegetables can add up to 30 minutes back into your day.
#9. Frozen fruit
Let me preface this by saying I live in Buffalo, NY. This means I only have access to fresh fruits – that actually taste good – for about 3 months out of the year. Honestly, it's slim pickings where I live. Not to mention, fresh fruit can be outrageously expensive. I've seen a pint of blackberries go for $7 – it's ridiculous.
The only fruits I purchase fresh are apples and bananas. The rest I get from the frozen section. I'm going to toot the big box clubs again because I can get huge bags of organic frozen berries and strawberries for $10 – $11. This is much cheaper than local grocery store prices.
Mostly, I use frozen berries in green detox smoothies and parfaits. However, I will use them in muffins, breads, and other baked goods too. Anytime a recipe calls for fruit I'm grabbing frozen – unless it's an apple pie 🙂
I should mention that I purchase frozen vegetables too, not as much as fruit, but if a recipe calls for broccoli I grab a bag of steamed broccoli instead of grabbing a bunch from the produce section. I'm all about easy.
#10. Marinades
Unlike salad dressing, I do like preparing marinades homemade. Last year, I put together an Asian marinade, Balsamic Honey Marinade, and Garlic Ranch Marinade. Each one was scrumptious. However, sometimes I just want to keep it simple and marinate chicken, pork, or beef in a store-bought marinade or barbecue sauce. Also, Buffalo has a very specific marinade called Chiavetta's and, during the summer months, I always have a jug of that marinade on hand.
#11. Pre-made spices
Is it easy to make taco or ranch seasoning? Sure, I guess. But, again, this means you must have all the spices required to make the seasoning mix. Instead of taking my chances, I prefer to purchase packets of pre-made seasonings. It's easy, cheap, saves time, and taste good. My favorite seasoning brand is Simply Organic. You can find Simply Organic at most grocery stores or purchase it online from Thrive Market.
Side note: I've mentioned Thrive Market a couple times. If you're unsure what it is, and/or want to learned more, check out my Thrive Market Review.
#12. Frozen shelled and deveined shrimp
Believe it or not, this is one of my favorite convenience foods. If I had to shell and clean shrimp every time I needed it I would waste at least an hour of my life. I love having a big bag of recipe-ready shrimp available. All I need to do is thaw it out and cook it. Oh for the record, I purchase big bags of frozen shelled and deveined shrimp, once again, at my local warehouse store. Hmmm, maybe I should write a post on this.
#13. Boxed sides
Every month of so I make a batch of brown rice or quinoa to freeze. This makes it easy to whip together meals that call for cooked rice such as fried rice or casseroles. However, there are times I don't have prepared grains in the freezer and no plans to make any in the the near future. In this case, I'll purchase a box of minute brown rice or a box of seasoned couscous or quinoa. I love Near East Garlic and Olive Oil Couscous. These are easy and go great with marinated chicken.
Also, shhhhh don't tell anyone, but once in a while I'll purchase prepared mash potatoes or instant mash potatoes when I don't have time to make homemade. I don't know why but instant mash potatoes feel like a treat!
Last, I ALWAYS have 3-5 boxes of Annie's macaroni and cheese in the pantry. For obvious reasons, I'm don't eat macaroni and cheese often but my kids love it and during the week it's easy. My kids love baked chicken, broccoli, and Annie's. I find Annie's in bulk at BJ's Wholesale – my local warehouse store but you can also get great prices on Annie's at Thrive Market.
#14. Boxed chicken broth
When I get a chance to make homemade chicken broth I do. Mostly, when I have a leftover Rotisserie chicken carcass. However, I use chicken broth a lot and don't always have the time to make a batch. For this reason, I keep chicken broth stocked in my pantry. I like having beef and vegetable broth too, but chicken is the broth I use most often.
My favorite broth is Wegman's organic brand. However, I also like Pacific Organic and can sometimes get a great price purchasing in bulk from my local wholesale store. Thrive Market also has good prices on all kinds of broth.
#15. Naan bread
If you need a quick easy meal during the week then try Naan bread pizza with a side salad. This is another favorite with my kids and it comes together in about 20 minutes. I like to purchase a couple packages of Naan bread to keep in the freezer for a quick meal.
#16. Shredded cheese
Back in the day I used to purchase big blocks of cheese to shred for meals. Well, that didn't last because it wasn't too long before I'd run out and need to go to the store and get a bag of shredded cheese for whatever recipe. I figured if I was going to purchase shredded cheese anyway I'm better off using my meal prep time doing something else other than shredded blocks of cheese.
#17. Granola bars
This is a food where I try my best to make homemade – it's so much cheaper and healthier. However, we go through lots of granola bars in this house. Honestly, I would need to bake granola bars every weekend to keep up with the amount my kids and Mike eat. They each take one for lunch everyday and kids like granola bars for snacks.
Anyway, I make homemade granola bars, and other baked goods, when I can but I still purchase boxed granola bars every couple weeks. I get a 32-count box of Kashi granola bars from my local wholesale store and I purchase a 12-pack of KIND bars from Thrive Market. If you like KIND bars I've found Thrive Market has the best prices.
I'm sure there are other convenience foods, besides what's on this list, but these are the ones I purchase most often to keep meal prep simple.
Overall, my advice is to prepare homemade when you can. This is the best way to control ingredients and eat cleaner healthier foods. However, don't overlook convenience food that can make meal prep easier and also keep you on track with healthy eating goals.
Do you use any of these convenience items? Would you add anything to the list?