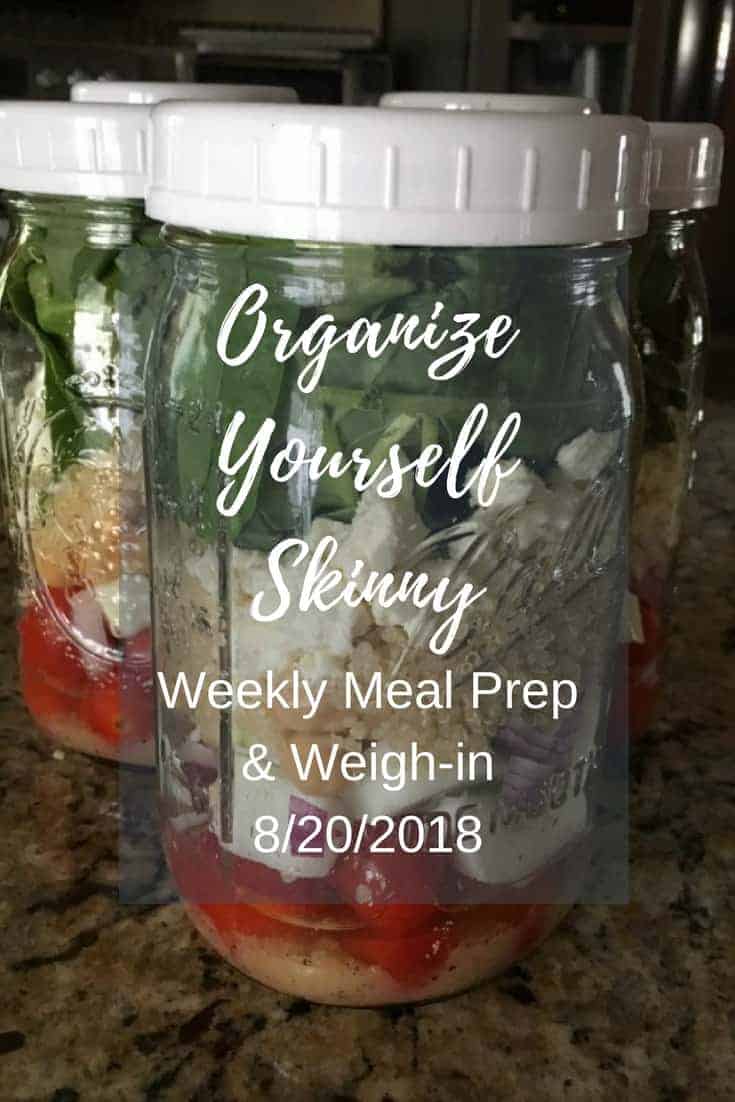 What a weekend!
So, I have some big news to share with you.
Let's start with it being my birthday weekend. I've been really looking forward to my birthday because Mike and I always go to Russel's, which is one of my favorite restaurants. We absolutely love it there!
Anyway, I was all set to just celebrate turning 43 when little did I know we would be celebrating our engagement. That's right! We got engaged this weekend. I was completely shocked. Of course, we talked about it here and there but I had no clue he was going to propose on my birthday. It was amazing and I'm beyond happy.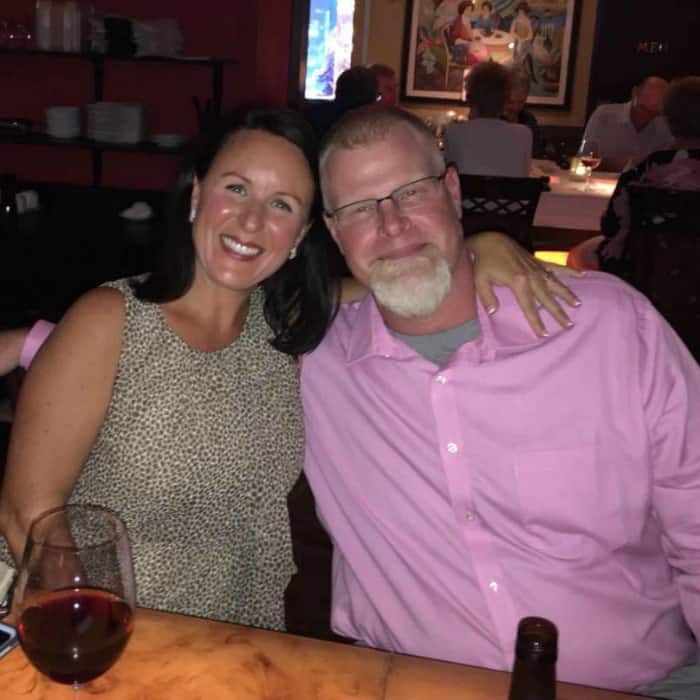 We celebrated just the two of us at dinner and then some of our close friends met us afterwards. It was a great day and I'm so excited for the next chapter of my life.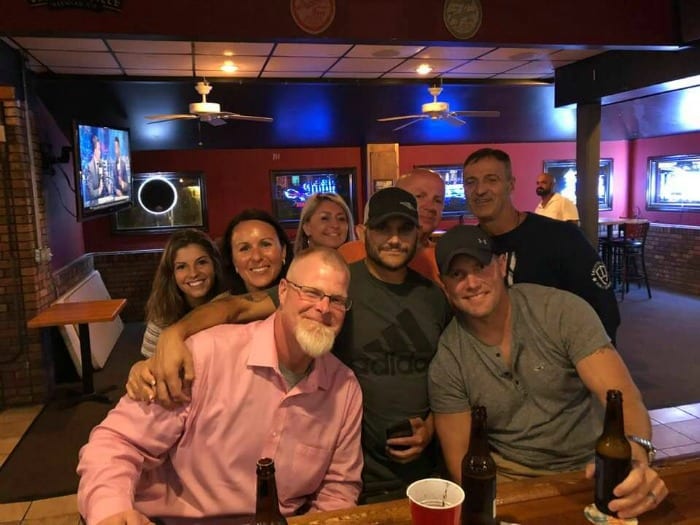 I have no clue when we'll actually tie the knot but I can tell you this has put me in high gear to shed the last 20lbs and get into the best shape of my life! Haha…but seriously! We don't want a big wedding at all so we can get married at any time. This means I need to be picture perfect ready at a moments notice.
Thanks for letting me share my news with you.
Back to business.
I also have some Organize Yourself Skinny news to share with you. First, OYS is getting a facelift! Yep, I haven't updated the design of this blog in 4+ years. My new logo just got finished and now we're working on the overall look. It's going to look completely different and I can't wait! Not only will it look different but OYS will be easier to navigate and search. Yay!
Second, the Organize Yourself Skinny ecourse is opening for enrollment on August 31st! I've spent all summer adding new lessons and other bonuses so I'm super excited for this enrollment period. Mark your calendars!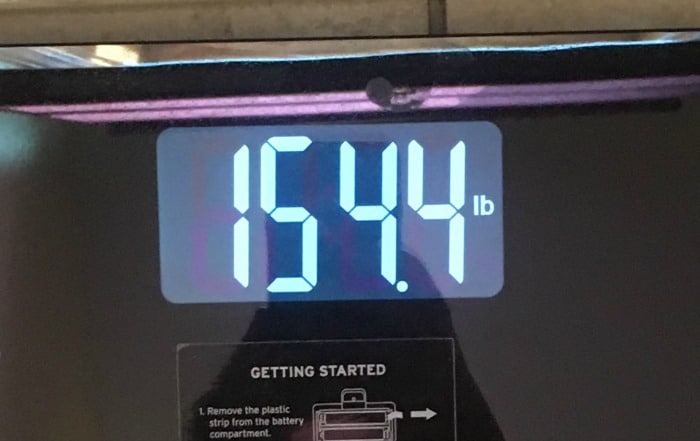 Alright, let's get to my weekly weigh-in.
Starting weight (October 2010) : 177 lbs
First goal weight: 145lbs
Final goal weight: 135 lbs
Last week's weight:154.8 lbs
Current weight: 154.4 lbs
Between the wine and steak I was surprised I didn't gain this week. I exercised and did good with my meal plan, during the week, but definitely got off track over the weekend. Well considering it was my birthday AND I got engaged I guess I'll cut myself some slack. But not much because like I said I need to be picture perfect ready for when we get married.
Overall, I'm still happy to be under 155 lbs. Of course, I'll be happier at 145 lbs!
Here's my plan for the week. Exercise at least 4 times. Last week, I felt like I was back to a good routine. My puppy was sleeping through the night and doing great in the crate while I exercised. Also, I started taking him for a couple walks a day which adds more steps to my day. Well, this week hasn't been as "routined". He's still a puppy so I'm staying patient. However, I still need to stay focused on eating healthy and exercising too. So if I'm not able to get on my treadmill my plan is to do basic toning in the living room and keep up with our walks.
Okay let's get to my meal plan.
Breakfast
Meal prep tips
I'm making a bunch of smoothie kits this week. I wanted to make them on Sunday..but you know how that goes.
Lunch
Meal prep tips
I made all my salads yesterday. Here's a mason jar salad tutorial if you have questions.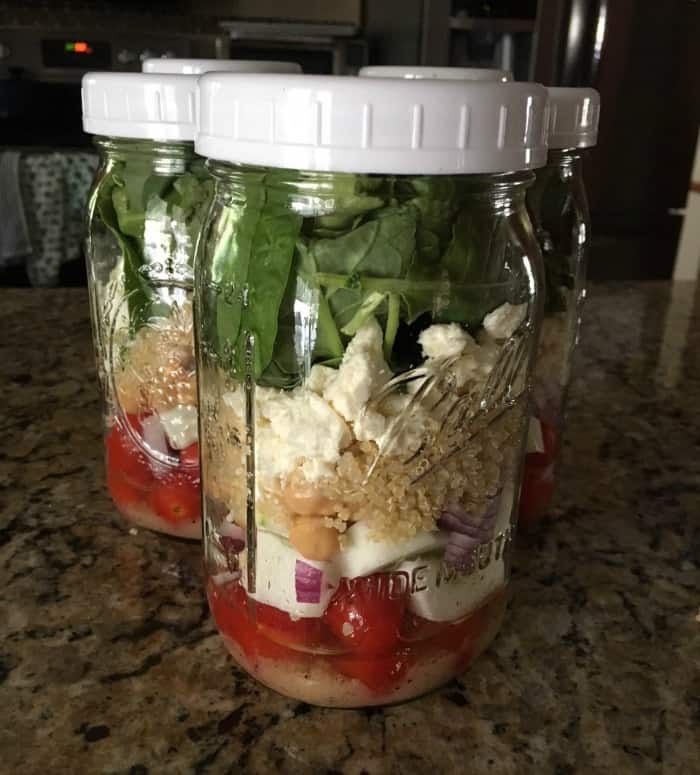 Snacks
Cheesesticks
Fruit and yogurt parfaits or just a siggi yogurt
Meal prep tips
I plan to make a few parfait jars today.
Dinner
Sausage and Peppers Turkey Meatloaf
Buffalo Chicken Macaroni and Cheese
Baked Asiago chicken with brocolli
Homemade Pizza
Leftovers
Meal prep tips
I made the meatloaf yesterday.
I have the buffalo chicken leftover from last week and will put the mac n cheese together today.
That's it for my week!
If you didn't get a chance to see some of the other posts in the last week here you go:
Healthy Meals Delivered: The Best Meal Kit Delivery Companies for Trying to Lose Weight
Dorito Taco Salad: Salad in a Jar Recipe