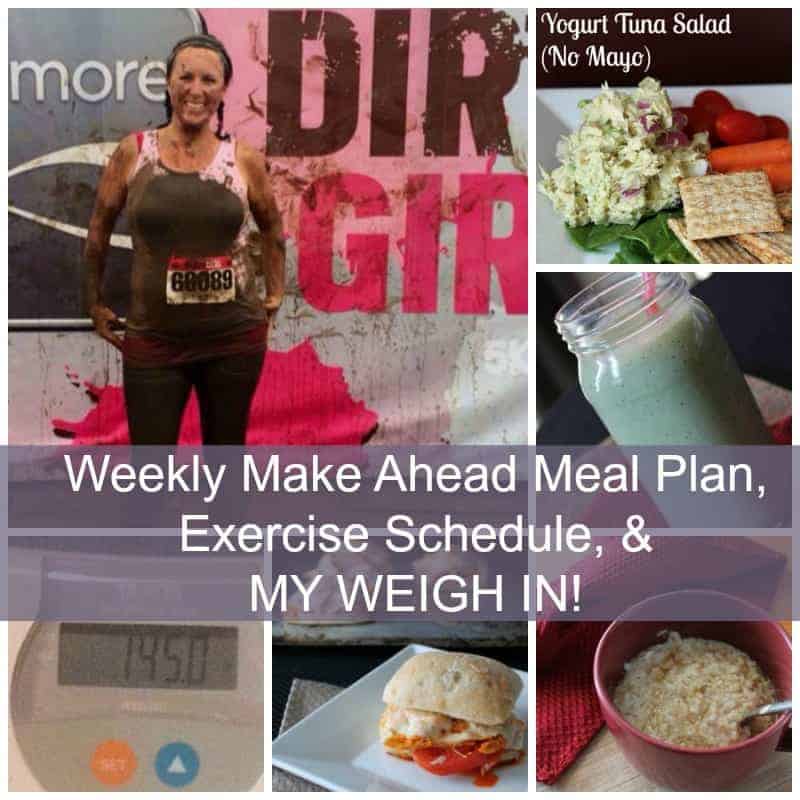 Hi there! How was your weekend? Mine was great! On Saturday I participated in my 2nd Dirty Girl Mud Run. It was so much fun! If you never experienced the Dirty Girl then I HIGHLY recommend you put it on your bucket list. It is not an over the top "marathon like" competition. It is more about empowerment and working together as a team. It is about fun with your girlfriends and running for a cause! Don't get me wrong the Dirty Girl is a 5k, filled with obstacles, so you will be challenged and probably sore later that night. But it is a good sore. One that says, "hey thanks for getting off the couch, go girl". I love that kind of sore. Oh and you will get muddy. That is my favorite part! Well not my favorite part as I am slugging through the mud, because I do get grossed out thinking about mud, worms, and stuff, but afterwards I feel like a freakin warrior. Ha! Here are some pictures.
I am pretty sure I felt a worm here.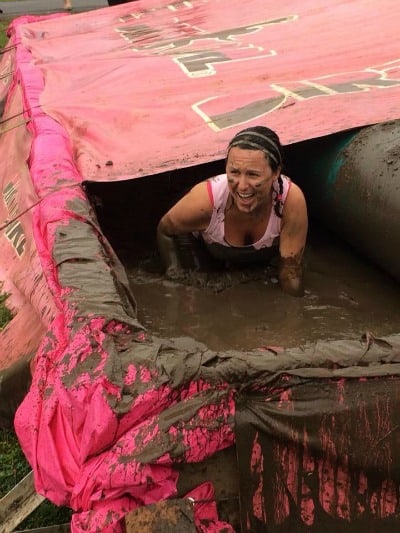 I think this was my least favorite obstacle. A dark tunnel filled with mud. I am positive something was crawling on me.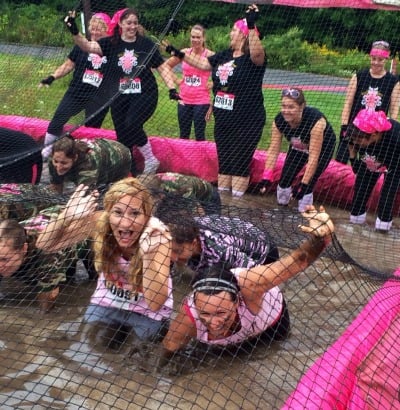 I was trying not to lose my headband. I am serious. I love that headband.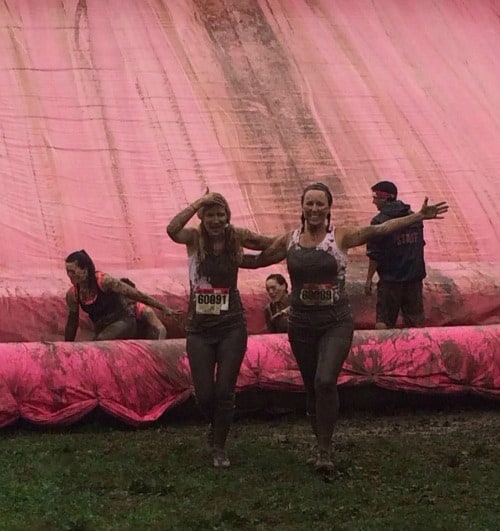 The slide was my favorite! It is awesome!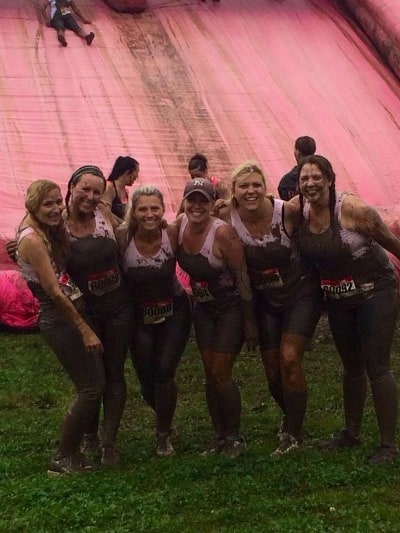 Love my dirty girls.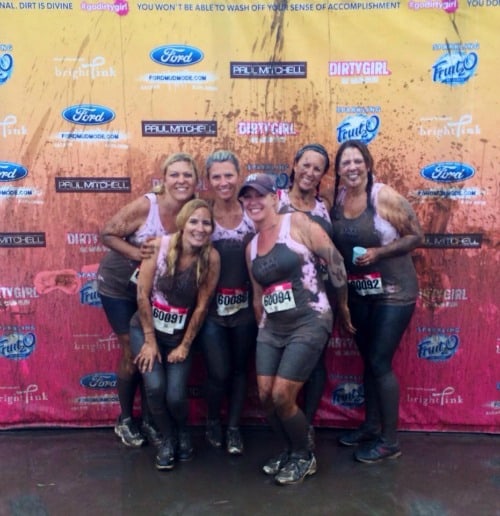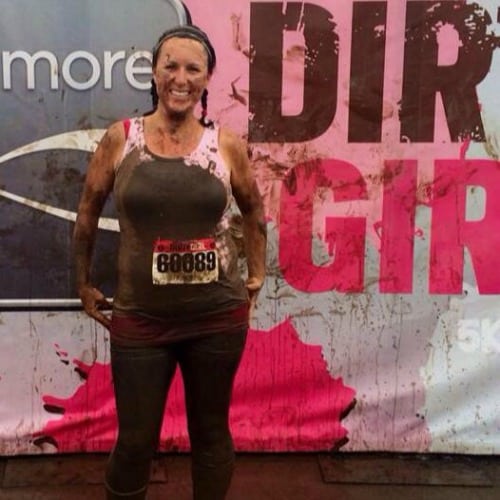 This is my warrior pose. Haha! I remember thinking "I hope I don't have mud in my teeth"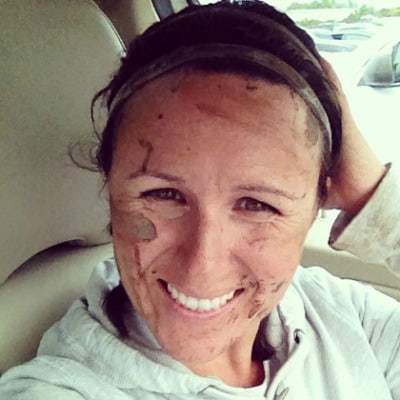 In my car heading home. Can't wait till next year!
Before I get to my meal plan and exercise schedule I want to do something a little different. I want to also include my weekly weigh in.
I would let a few weeks go in-between weigh in posts but eventually I just stopped. Not good. Anyway, I want to get back to posting my weigh ins. I know you all like seeing how much I weigh (some of you actually emailed and told me that) and honestly, it keeps accountable. I need to be held accountable. Trust me.
So here we go. The last weigh in I did was on March 4th. Excuse me while I hang my head in shame. Wow I had no idea I let that much time go by. Oh well no point in dwelling but I am determined not to let that happen again. Weigh ins have been an important part to my weight loss. I need to remember that.
My last weigh in was 139 pounds. Today when I got on the scale I weighed 145lbs. Ahhhhhhhh!! Now I don't want to freak out and won't. Well maybe a little. No I will stay calm. I can't forget that even with a weight gain I still sustained over a 30lb weight loss since starting 4 years ago. That's huge. But I still can't deny the fact that I gained 6lbs since March. I know my weight gain is the result of not tracking like I should and slacking on exercise. It is also the result of life and being human. I am not perfect, have the same struggles as you, and know that weight loss is a life long journey. Not one that ends at my goal weight. But I do know I can do better. Much better. And that is what I am going to do.
Here is my "official" weigh in: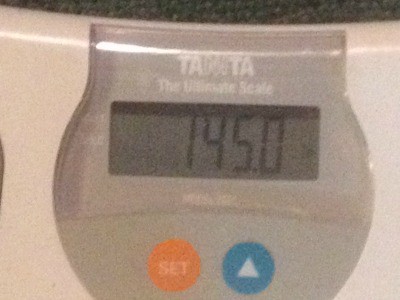 Starting weight (October 1st, 2010) – 177
Goal weight – 135
Last weigh in – 139
Current weigh in – 145
Pounds lost – +6
Okay now lets get to exercise. Last week I did pretty well keeping up with my exercise routine. Plus, like I said earlier, I participated in the Dirty Girl Mud Run, which worked muscles I did not know I had.
Here is my exercise schedule for this week.
Monday, Wednesday, Friday, and Saturday.
Treadmill 45 minutes (run for 25 of those minutes and powerwalk at incline for 10)
16 modified girl pushups
16 bicep and tricep curls using resistant bands
100 crunches
30 second planks
30 – 60 second Russian twists
50 Squats
Weekly Meal Plan
I typically do a lot of prepping on Sundays but just did not have the time. I plan to prep tomorrow. I will update this post with my prep pictures then.
Breakfast
Apple ginger spice green smoothie
Or
Or
Make ahead tips
Smoothies will be made the morning of. However, apples will be cut up and frozen ahead of time.
Steel cut oats will be made and frozen ahead of time.
Mid-morning snack
Hard-boiled egg
Make ahead tips
Eggs will be made tomorrow for the week.
Lunch
No Mayo Tuna Salad with pita and vegetables
Or
Turkey roll ups
Make ahead tips
Tuna will be made tomorrow for the week.
Mid-afternoon snack
Raw almonds
Or
Veggie snack packs
Make ahead tips
I still have almond snack packs in the freezer.
Veggie snack packs will be prepared tomorrow. I still have a few in the fridge from last week that are still good.
Dinner
Open Faced Buffalo Chicken Subs using slow cooker buffalo chicken
Chipotle Bean Lettuce Wraps – new recipe
Artichoke and Spinach Lasagna Roll Ups
Leftovers
Make ahead tips.
Ingredients for the slow cooker recipes will be prepared the night before and stored in the refrigerator.
Lettuce wraps and lasagna roll ups will be made the night of.
Pizza dough will be made tomorrow.
**new recipes will be posted after they are made and if they turn out.
What's on your menu plan? Have a great week everyone!