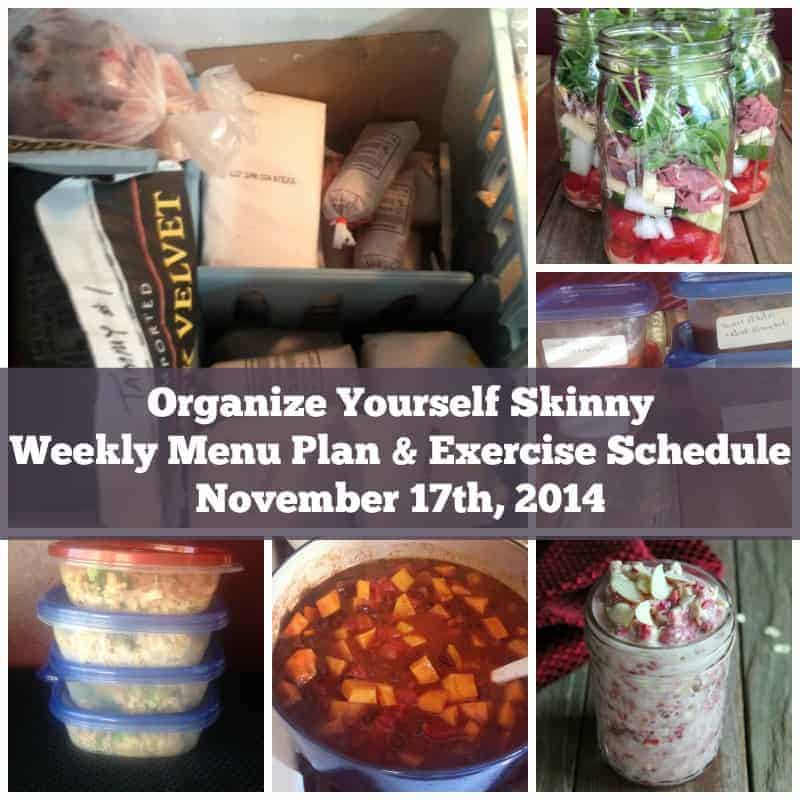 Hi everyone! So…I am 3 days late with posting my weekly menu plan. It has been a crazy few days.
Let me explain…
I went on an ALL DAY wine tour with friends. It started at about 11:30am and we did not get home till about 6:30pm. It was a super fun day but by the time we walked in the door we were ready to pass out. We had a limo bus – which was a blast – so everyone was safe and sound.
Here are a few pics.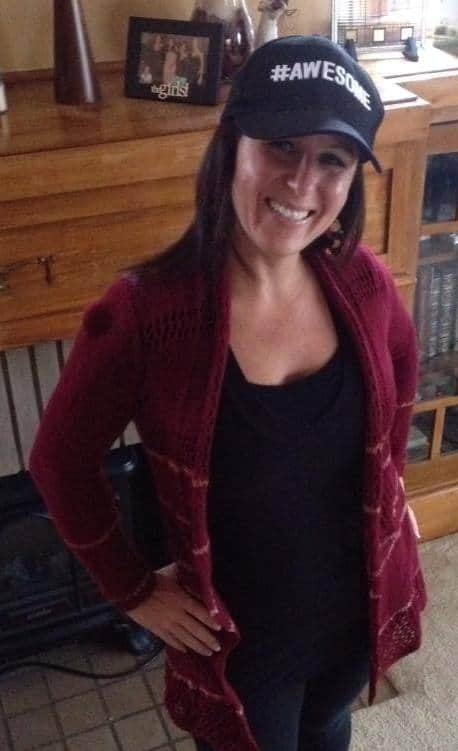 I thought it was necessary to break out the #awesome hat for this adventure. I was right.
Here are some pictures at the wineries. This is me and my girlfriend Erin.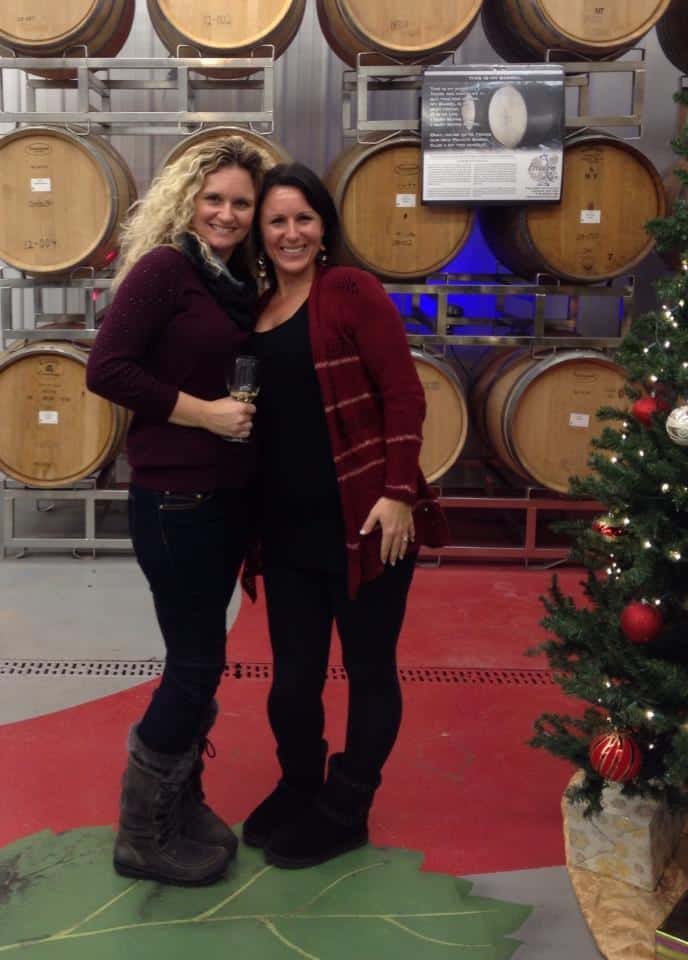 And here are some after pictures in the limo bus on the way home. Wineries + limo bus + loud music + an old friend = I feel 21 again! Great time.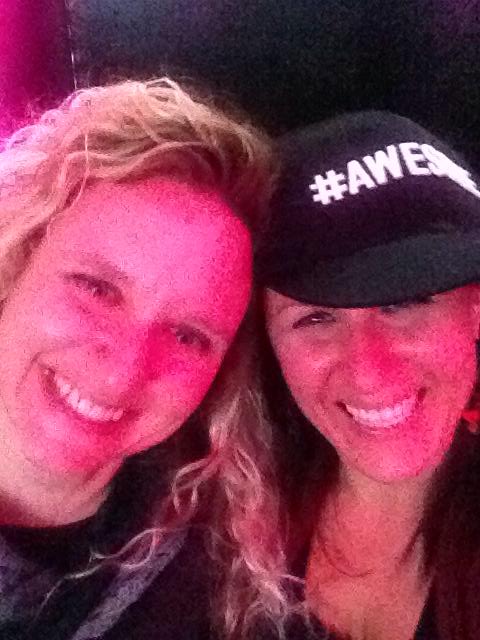 Don't mind the lighting. That's what happens when you try to take a selfie in a limo with florescent lights.
My girlfriend Erin and I have been friends for a long time.…since about 1998. I told her we are like a fine wine – we only get better with age. I thought this would be a good before and after collage to share. We look like babies!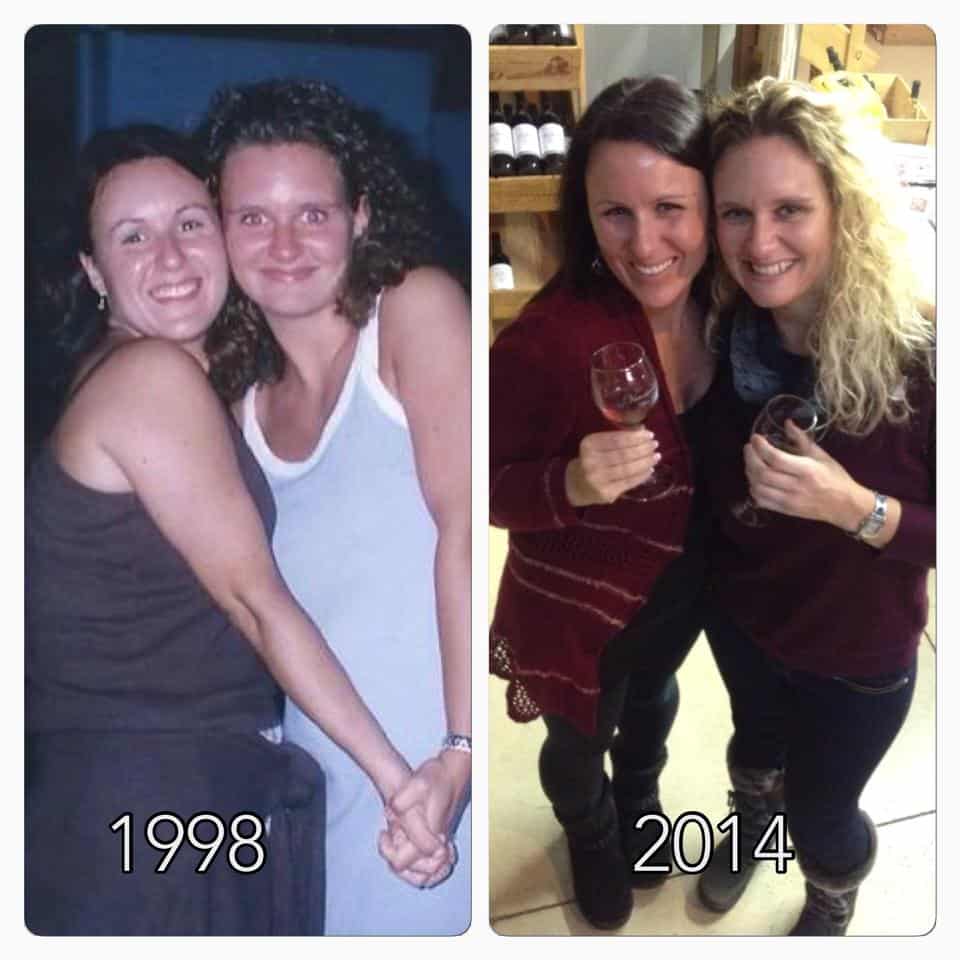 Okay so that is why Saturday was a wash. Then Sunday I had to drive to my parent's house to get the kiddos. Well going to my parent's house only means sitting around and hanging out with my mommy for a few hours. I don't think I have ever gone over there and left right away. Well by the time we got home I was whipped from the entire weekend.
That brings me to Monday – the day I should have posted my menu plan. Well, because I did not do any grocery shopping over the weekend I started my Monday doing that. Then I got the call that the half of cow I purchased with my two cousins was in and ready for pick up. I offered to go get it because I was available during the day and I did not want to worry about driving an hour at night, in the snow, to pick up and transport beef. Anyway, by the time I got home I had to pick up the kiddos and then the rest of craziness begins – dance, eye doctor, dinner, etc…
Here is a quick look at all the beef. Don't worry I will be writing a post on this soon.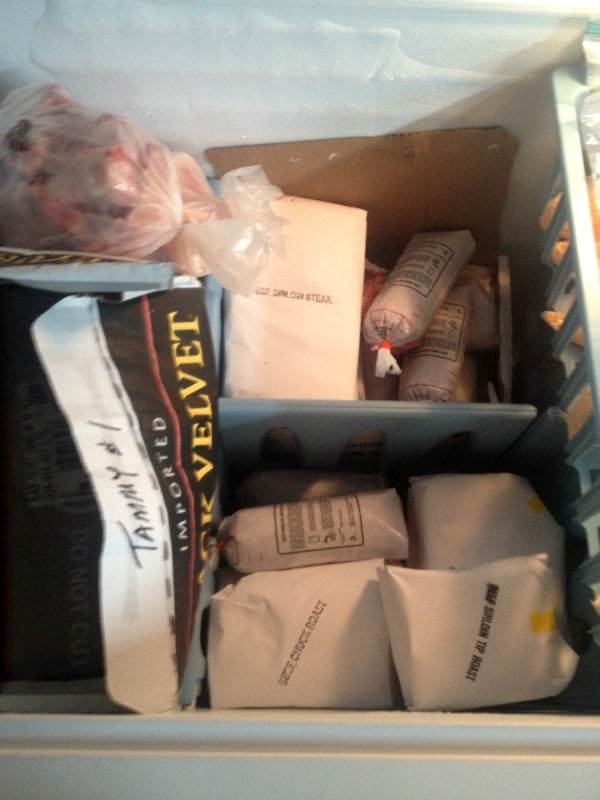 Then, as you may have seen on the national news, Buffalo got smacked with a HUGE storm. Actually, south of Buffalo got it the worse. So, yesterday my kids and husband had off and nothing got accomplished. Trust me I tried I really did but it is impossible to do anything when everyone is home.
That leads me to today. I am finally getting around to posting my weekly meal plan and exercise schedule. I don't have a weigh in this week cause I am not gonna lie Saturday was not my best food day and I have been record breaking lazy so I decided to give myself a break from the scale this week. Thanks for understanding.
Here is my exercise schedule for the week
Tuesday, Thursday, Friday, Saturday, and Sunday
Cardio
Run 3-5 miles on treadmill.
Core
100 crunches
2 (30 second) planks
2 (30 second) Russian twists
Arms
16-24 bicep curls with resistant bands
16-24 tricep extensions with 5lb weights
25 modified pushups
Butt/legs
50 squats
50 lounges
Weekly menu plan
Breakfast
Make ahead tips
I had some raspberries left over last week so I decided to make these overnight oats again. I will put a jar or two together tonight.
Lunch
Beef and Cheddar Mason Jar Salads
Or
Make ahead tips

Salads were made yesterday. If you have "how to" questions with making mason jar salads please check out my tutorial.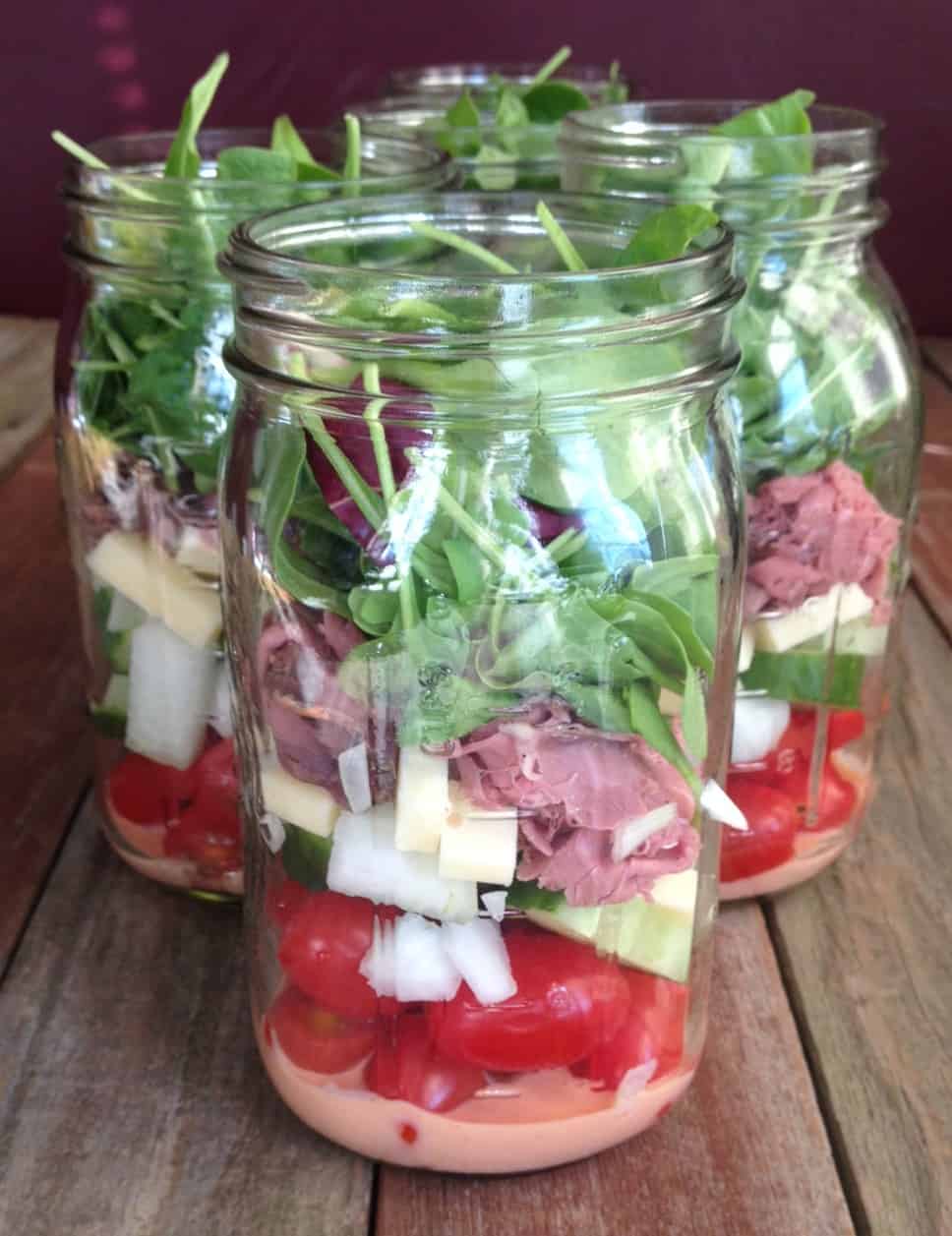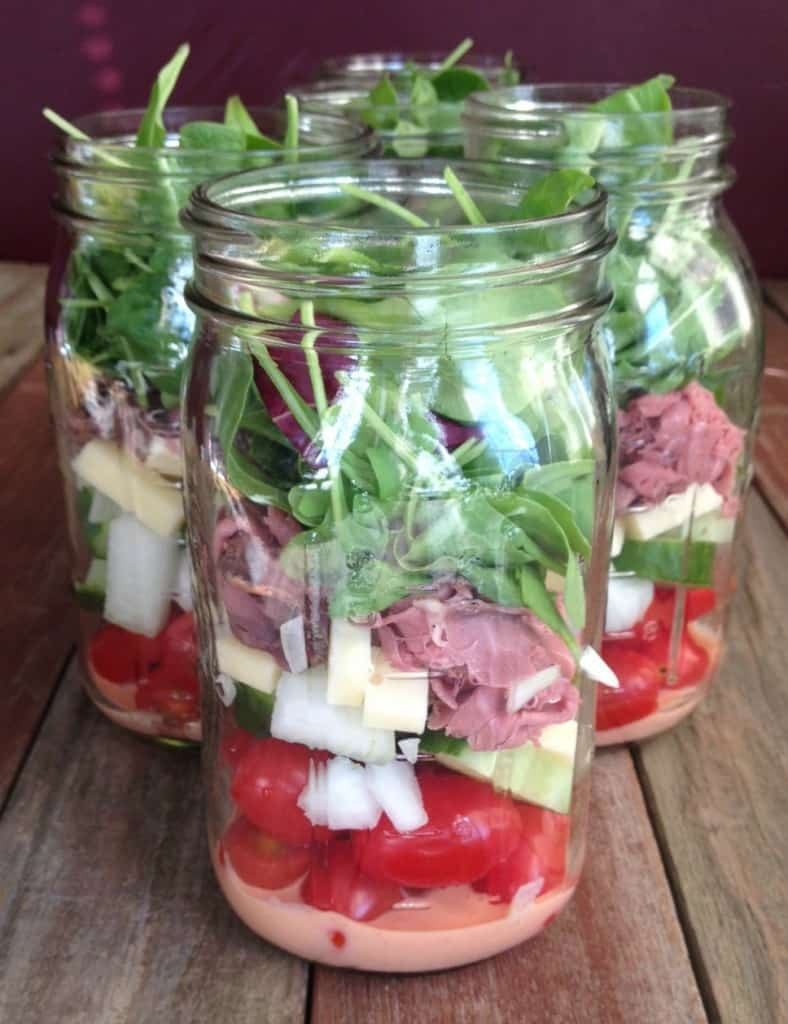 Snacks
Cheese sticks
Apples and peanut butter
Make ahead tips
I bought prepackaged cheese sticks. I find I can keep my cheese portions under control much easier when I buy cheese sticks.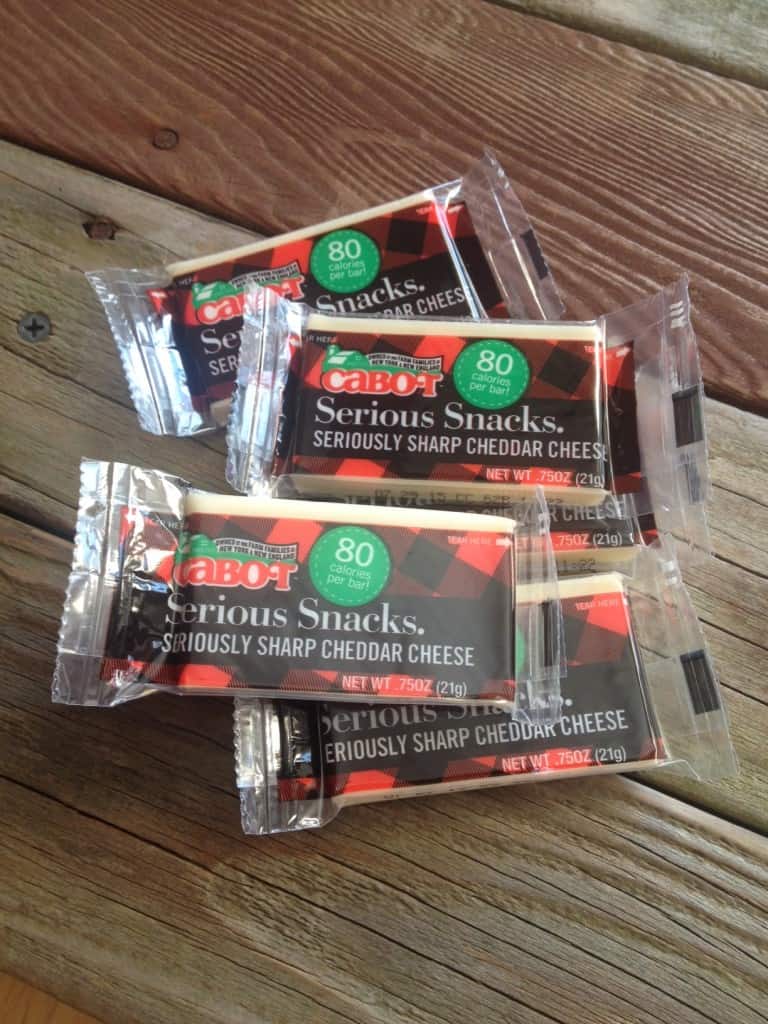 Dinner
Sweet Potato and Black Bean Chili
Homemade Pizza
Chicken Divan
Make ahead tips
Chili was made yesterday and frozen into portions.
The cajun chicken and chicken divan was made and frozen into individual servings ahead of time.
Asian turkey wrap filling was made and stored in the fridge.
Pizza dough will be made tomorrow.