Mason jar salad recipes are, hands down, my favorite meal prep recipe. Over the last 5+ years I've made a mason jar salad just about every week for lunches. Honestly, I missed 3-4 weeks if that! So, needless to say I'm salad in the jar obsessed.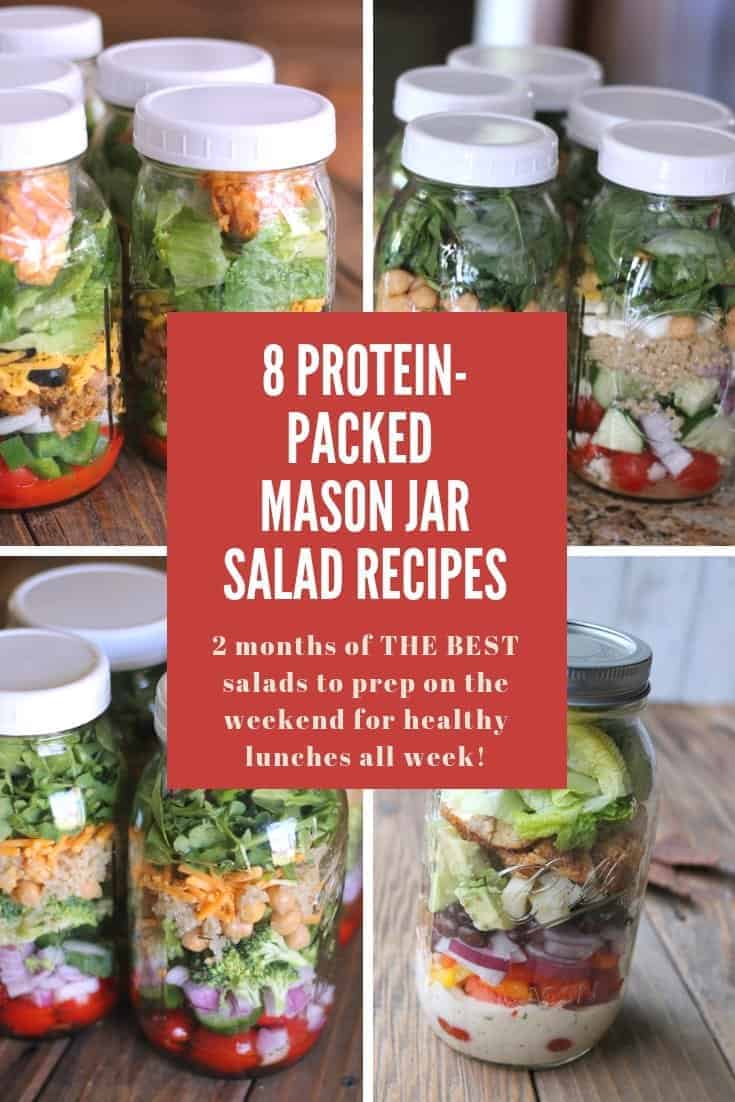 Actually, it goes way beyond obsession – in a good way.
Of course, Pinterest introduced me to mason jar salad recipes. Seriously, how did we survive without Pinterest? Anyway, I was working full-time outside the home and searching Pinterest for a few new lunch recipes I could make ahead of time. Also, I wanted to increase my veggie consumption. Well that led me to mason jar salad recipes.
At first, I thought mason jar salads were all for show. Sure they look pretty layered in a glass mason jar, but are they functional? Are they going to be a major pain to transport to work? How will I eat it? Oh the questions.
Well I gave it a shot. I put together 5 mason jar salads to bring to work that week. I became an instant salad in a jar believer and preparing then ever since.
Here's why I think mason jar salad recipes are totally legit and not for show.
First, mason jar salads are very easy to prepare. Depending on the ingredients, I never spend more than 30-40 minutes (if that) putting salads together for the entire week.
Second, mason jar salads make lunch extremely convenient. Once they're done all I need to do is eat them. I can bring a salad with me or simply eat it at home. I should mention I've worked at home for over 4 years now and still make mason jar salads every week because they are so convenient. When I'm ready to eat lunch I don't have to waste time, or make a huge mess, all I need to do is dump my salad into a bowl and eat.
It's also convenient because all the ingredients for the mason jar salad recipe are layered in the jar. This means I don't have to worry about running out of anything. It's made ahead of time and I just need to enjoy the salad.
Think about this… what if you needed to make a salad from scratch every single day. Sure it might not seem like a huge deal on day 1 but after the 3rd or 4th day I bet you'd wish you had everything ready ahead of time. Mason jar salad recipes do just that. All the ingredients are conveniently layered into a jar ready to eat.
Third, mason jar salad recipes are delicious! Truthfully, I was never a big salad fan. Sure I'd order one at a restaurant, or possibly make a sad iceberg concoction at dinner, but to make one daily was never in the cards. I just didn't crave salads. Today I love salads – well mason jar salads. Everyday, I countdown the minutes to lunch. I wish I was joking, but honestly I look forward to eating mason jar salads that much.
Last, mason jar salad recipes are portion-controlled and PACKED with veggies and lean proteins. Adding mason jar salads into my meal plan made losing weight, and managing my weight, so much easier – and that's the truth. Prior to mason jar salads I never ate baby spinach, super greens, cucumbers, and other vegetables the way I do now. I'll also add that when I drink a detox smoothie for breakfast and eat a salad for lunch I feel like 2 million bucks!
If you're trying to eat more vegetables, and possibly lose a few inches, then start with substituting one of my mason jar salad recipes for your current lunch. I'm confident you'll see results just by adding more vegetables to your diet.
I get a lot of questions about mason jar salads so a few years ago I put together a mason jar salad tutorial. You can get a free copy of the tutorial (along with some recipes) by subscribing to the Organize Yourself Skinny email.
Here's a quick overview.
It's all about the layers. Dressing goes on the bottom, then hearty vegetables, then beans, cheese, grains, and/or eggs and last are the greens. As long as the greens stay away from the dressing they won't get soggy. In the 5+ years since I've been making mason jar salads I've never ended up with a soggy salad. Not one time.
I prefer glass mason jars over plastic containers because glass keeps everything fresh longer.
I use 32-ounce mason jars. I prefer wide-mouth containers but also use regular mouth. You can get both on Amazon or any retail store.
I highly recommend investing in plastic mason jar lids. The metal lids that come with the mason jar will eventually rust. Again, you can get the plastic lids from Amazon.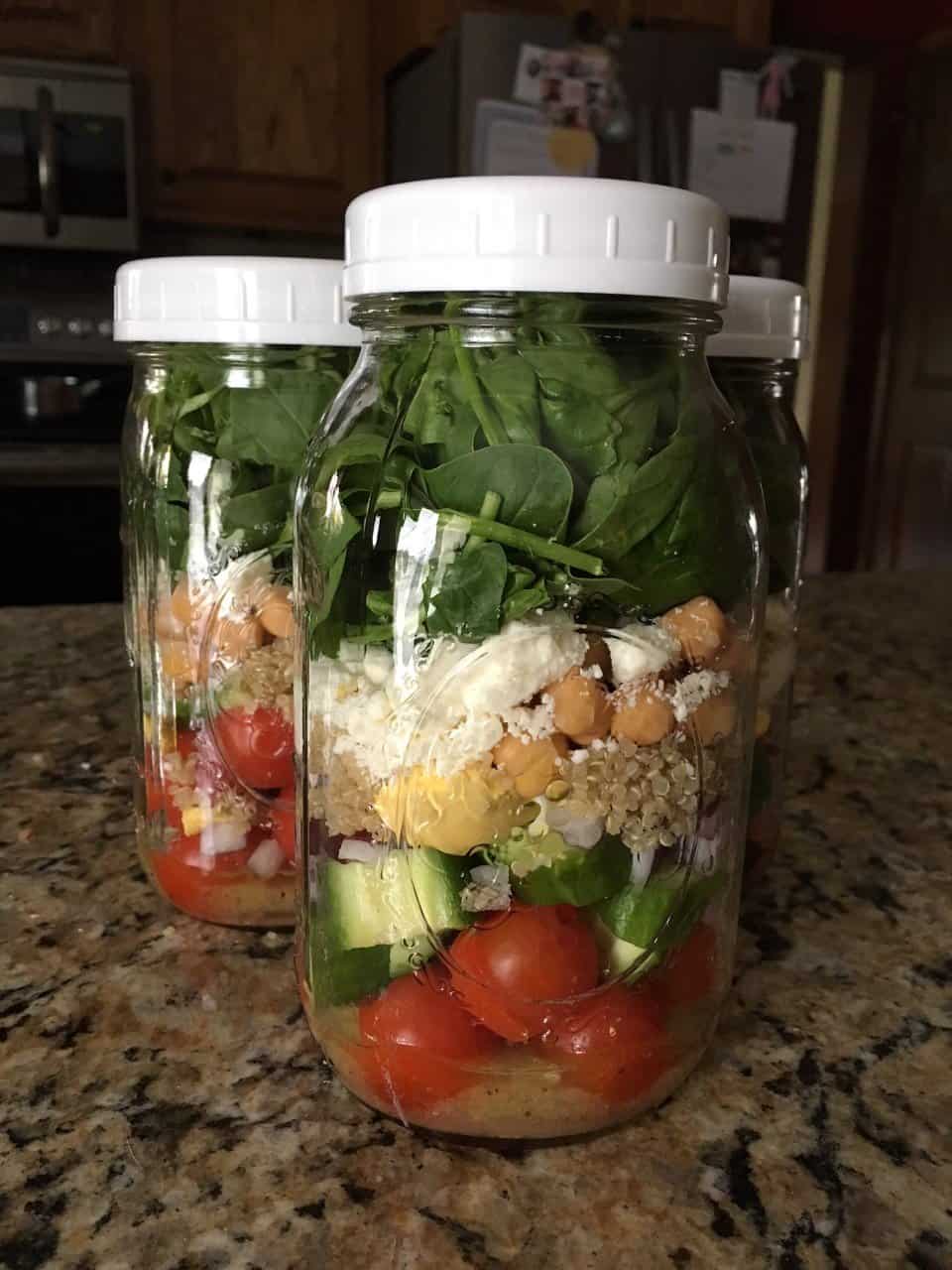 Yes the mason jar salads last 5 days. In fact, I've enjoyed salads 6-7 days after I made them and not only were they still delicious, I lived to tell about.
When I'm ready to eat my mason jar salad I simply dump it into a bowl. So, yes when I worked outside the home I had to bring an extra bowl with me. Minor inconvenience considering all the benefits. You can try to eat it out of the mason jar but I find it easier, and more enjoyable, to dump and eat.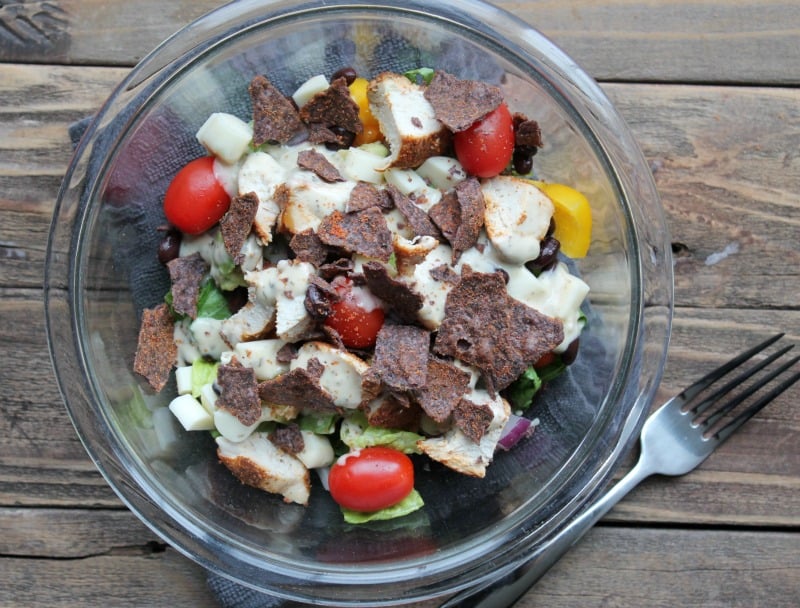 Yes, mason jar salads keep me full. This is where it's important to pack each salad with lean protein. If each salad was filled with iceberg lettuce and croutons I wouldn't make it past 1:00pm. Instead, my salads are layered with protein-rich ingredients like hard-boiled eggs, garbanzo beans, quinoa, and/or lean meats. All the ingredients to keep me satisfied until afternoon snack time at 3:00pm.
Here are my favorite protein-packed mason jar salad recipes. Make one each week for 8 weeks of delicious portion-control lunches!!
Protein Power Mason Jar Salad.
This has been my go to mason jar salad recipe for about 6 months now. It was born out of leftover ingredients and I love it! There's no meat in this recipe. I'm not a vegetarian but I do appreciate meatless meals.The 22 grams of protein in this recipe comes from the egg, quinoa, beans, and feta cheese. YUM!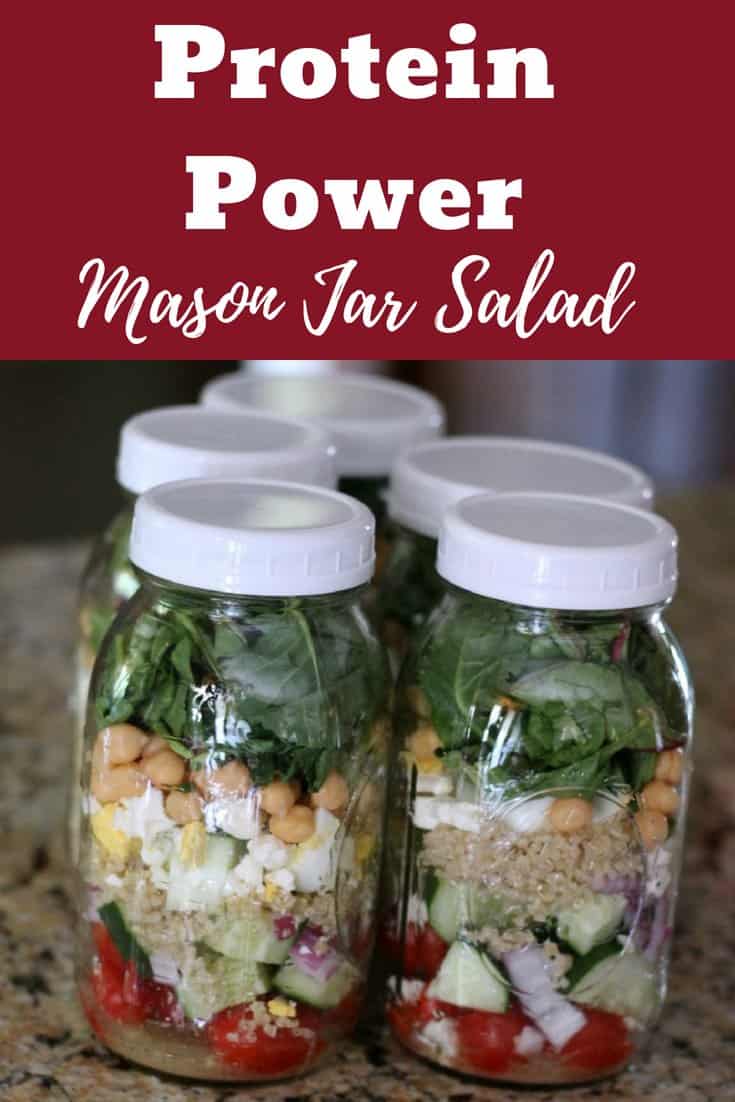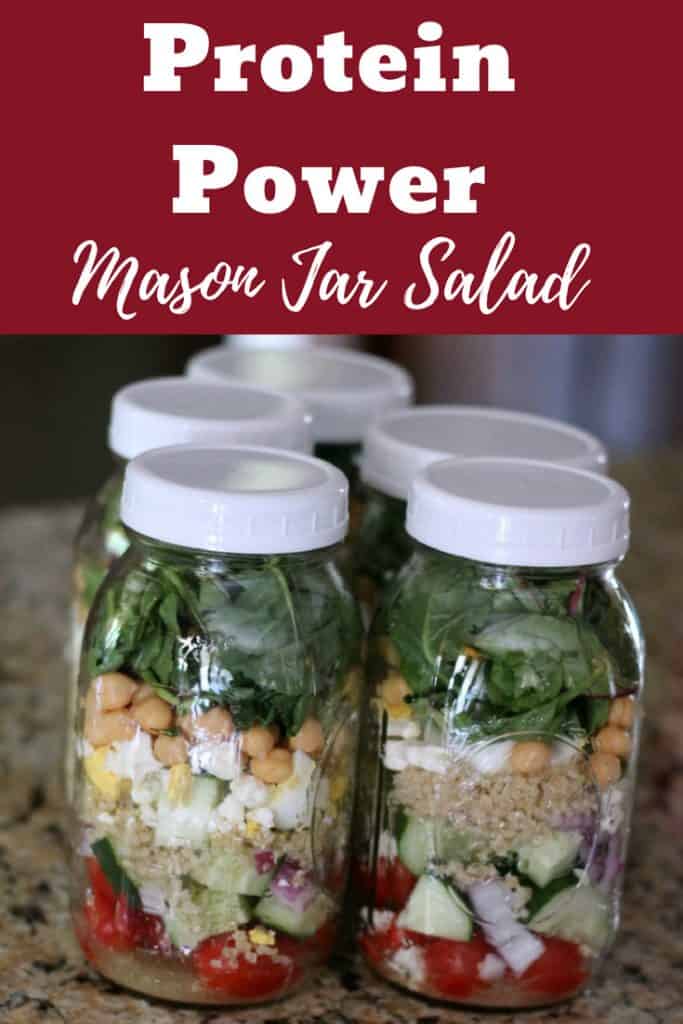 Chicken Caesar with Kale and Quinoa
This salad in a jar was inspired from one of my favorite salads at Panera. The 18 grams protein in this recipe comes from chicken and quinoa.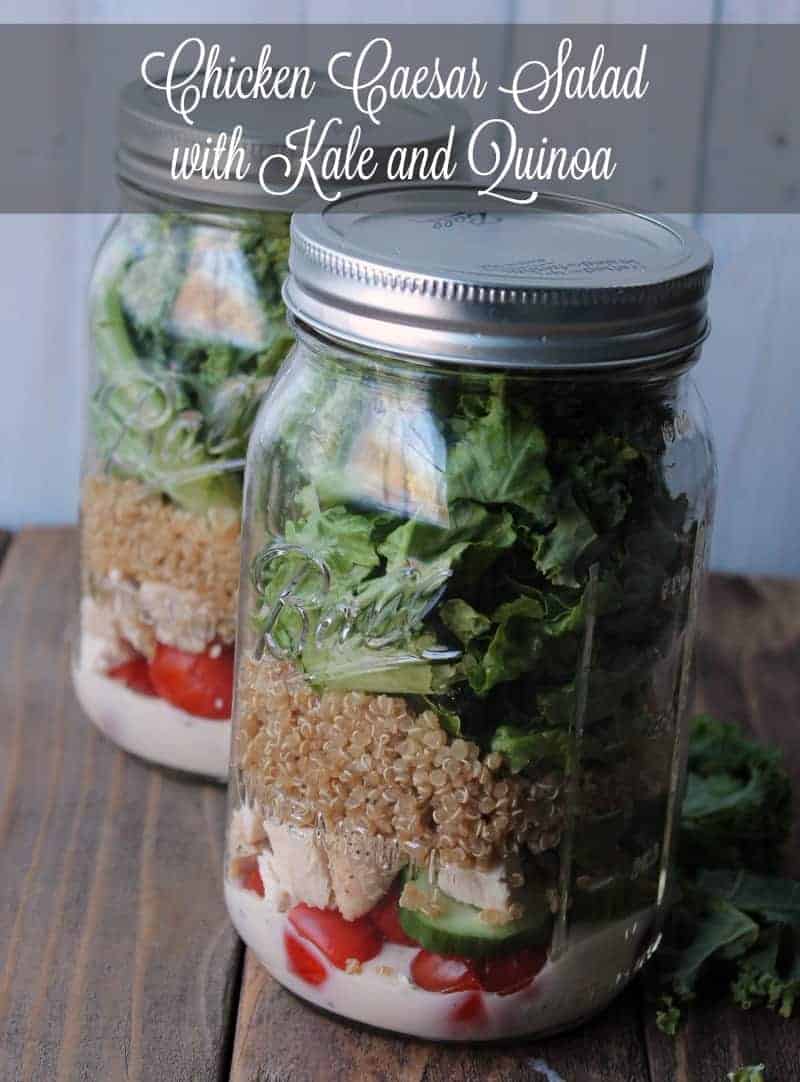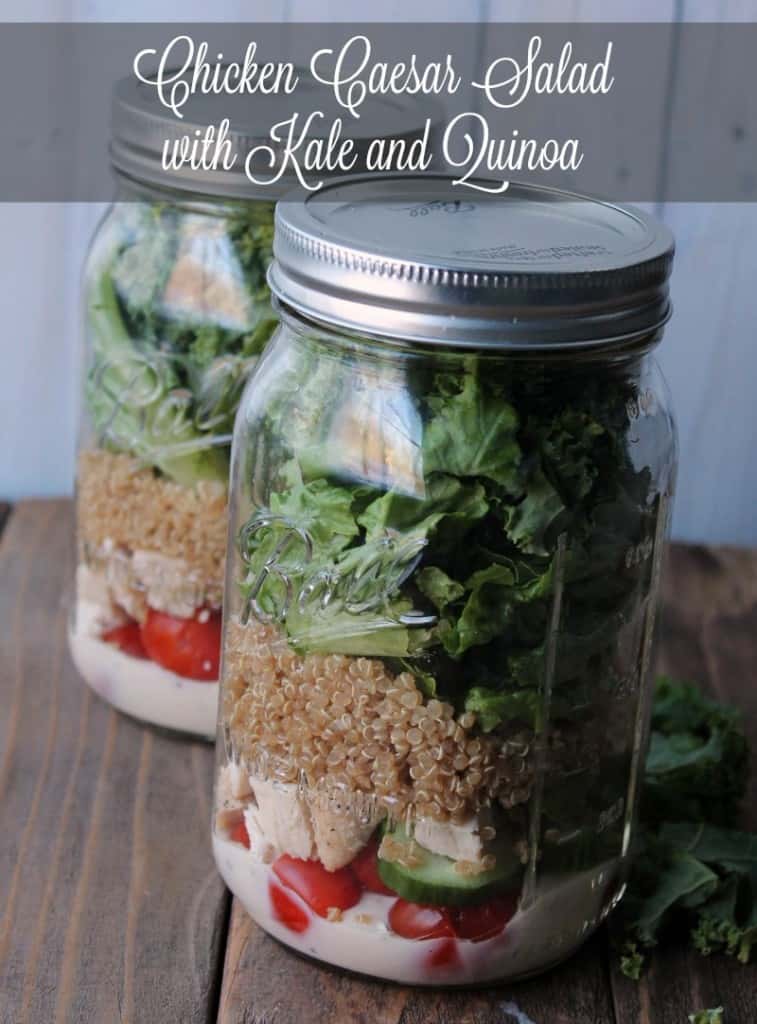 Turkey Ranch Club Mason Jar Salad
My favorite wrap recipe turned into a mason jar salad. The 22 grams of protein in this recipe comes from the lean sliced turkey, turkey bacon, and cheese.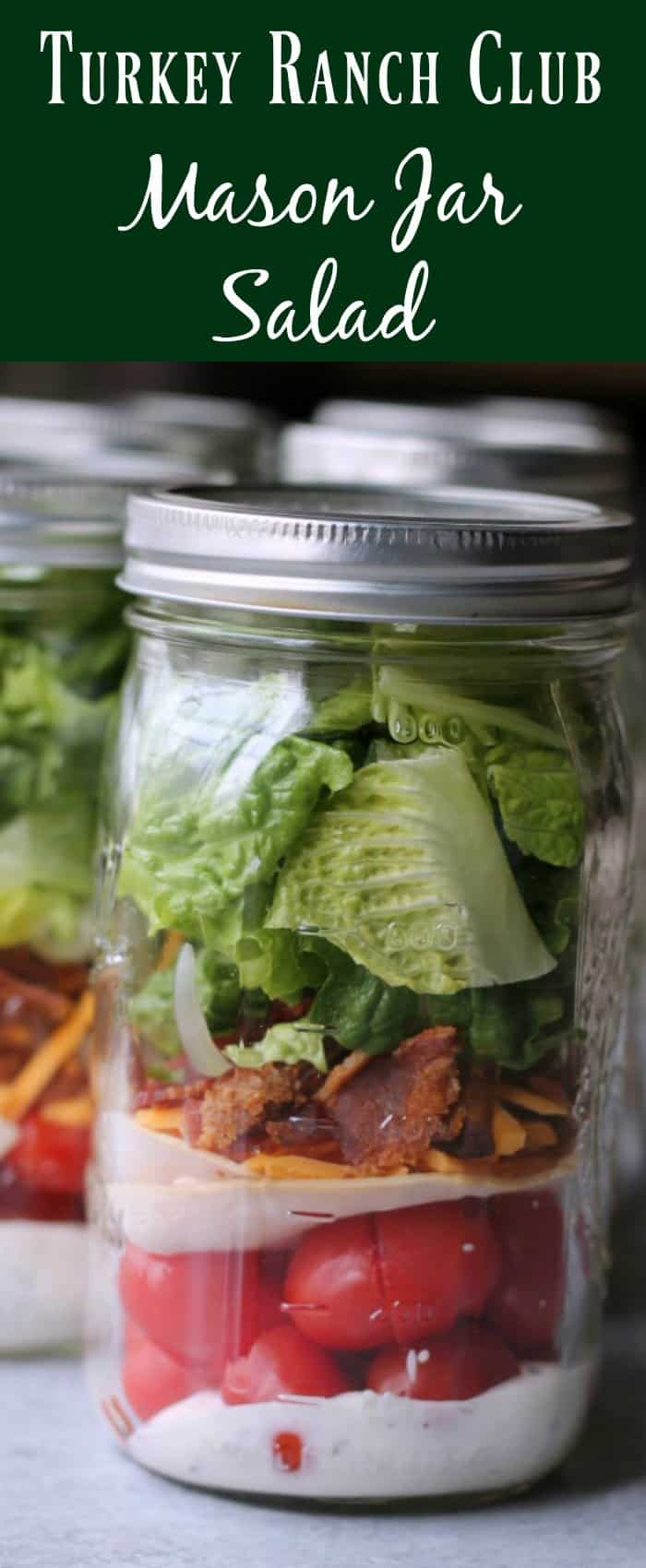 Southwest Chicken Mason Jar Salad
This southwest spiced salad filled with chicken, beans, and veggies is packed with 34 grams of protein!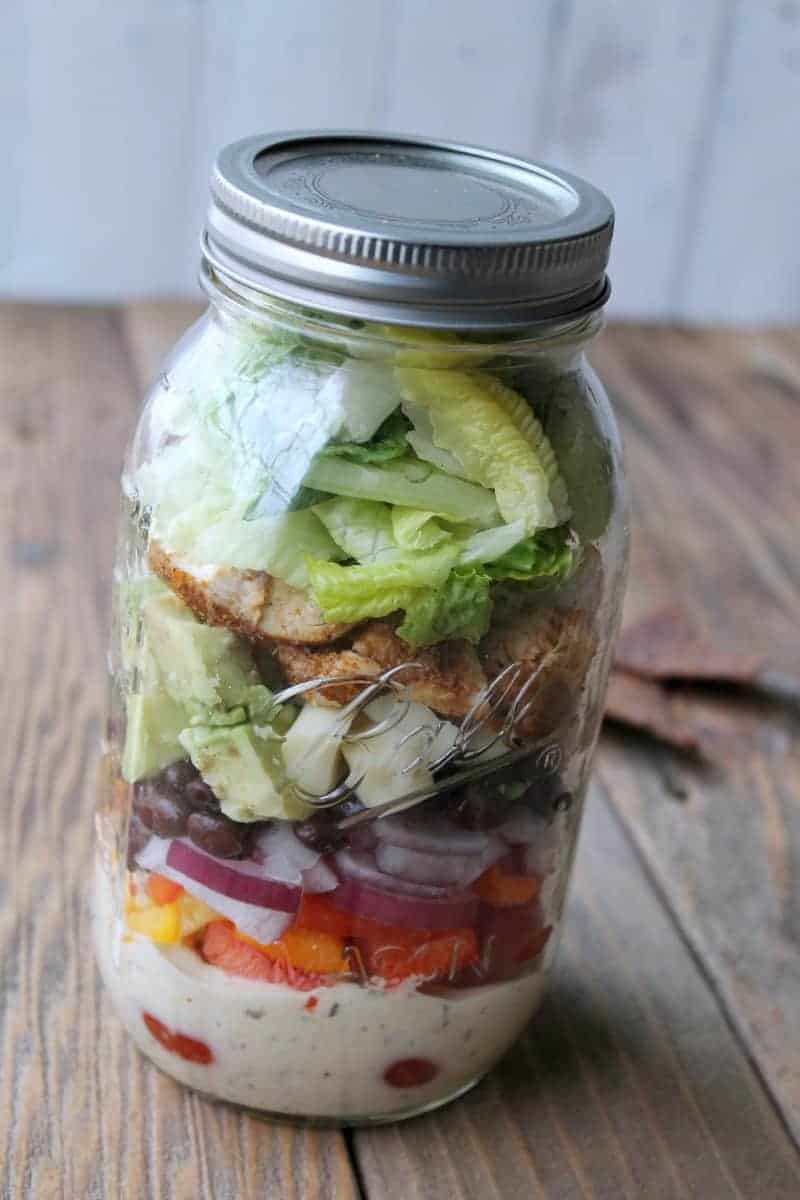 Turkey, Sun-dried Tomato, and Chickpea Mason Jar Salad
This is probably my second favorite mason jar salad recipe. I LOVE the sun-dried tomatoes. This recipe is packed with 18 grams of protein.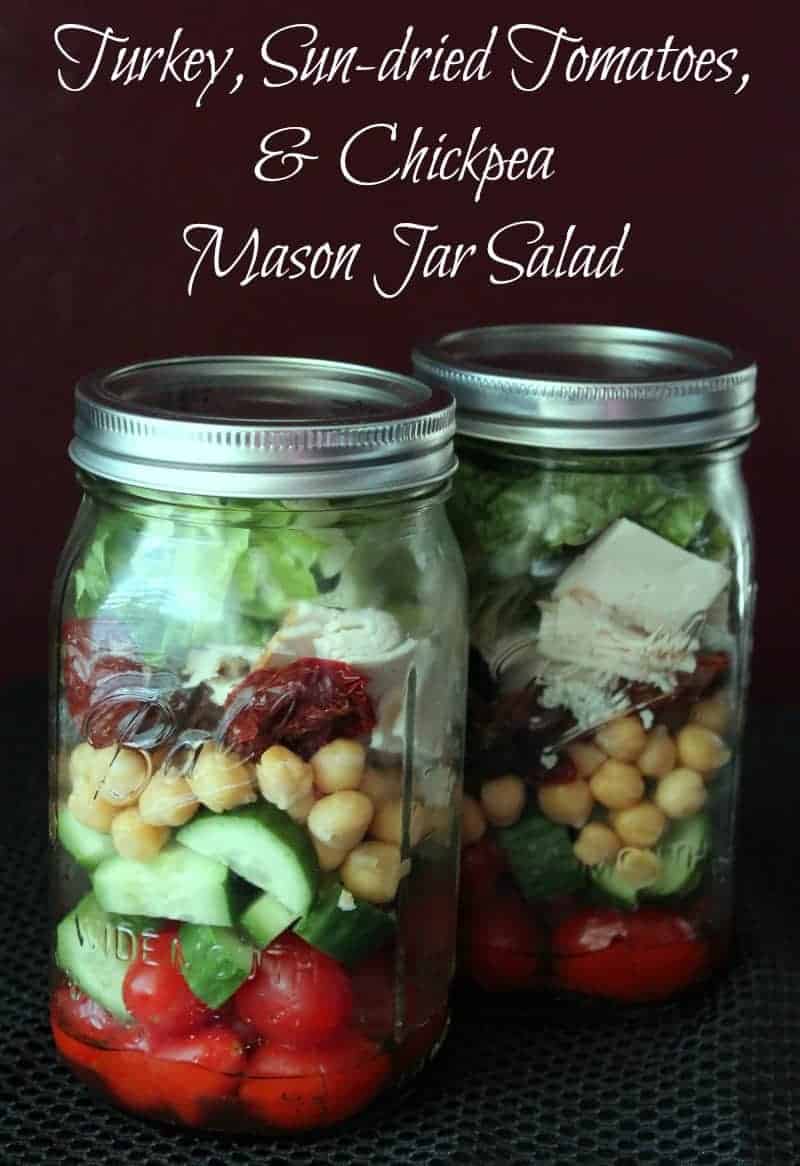 Smoked Turkey with Raspberry Vinaigrette, Crumbled Blue Cheese, and Walnuts Mason Jar Salad
This recipe is absolutely delicious and even somewhat fancy. The 25 grams of protein comes from the walnuts, lean turkey, and blue cheese. I need to make this again very soon!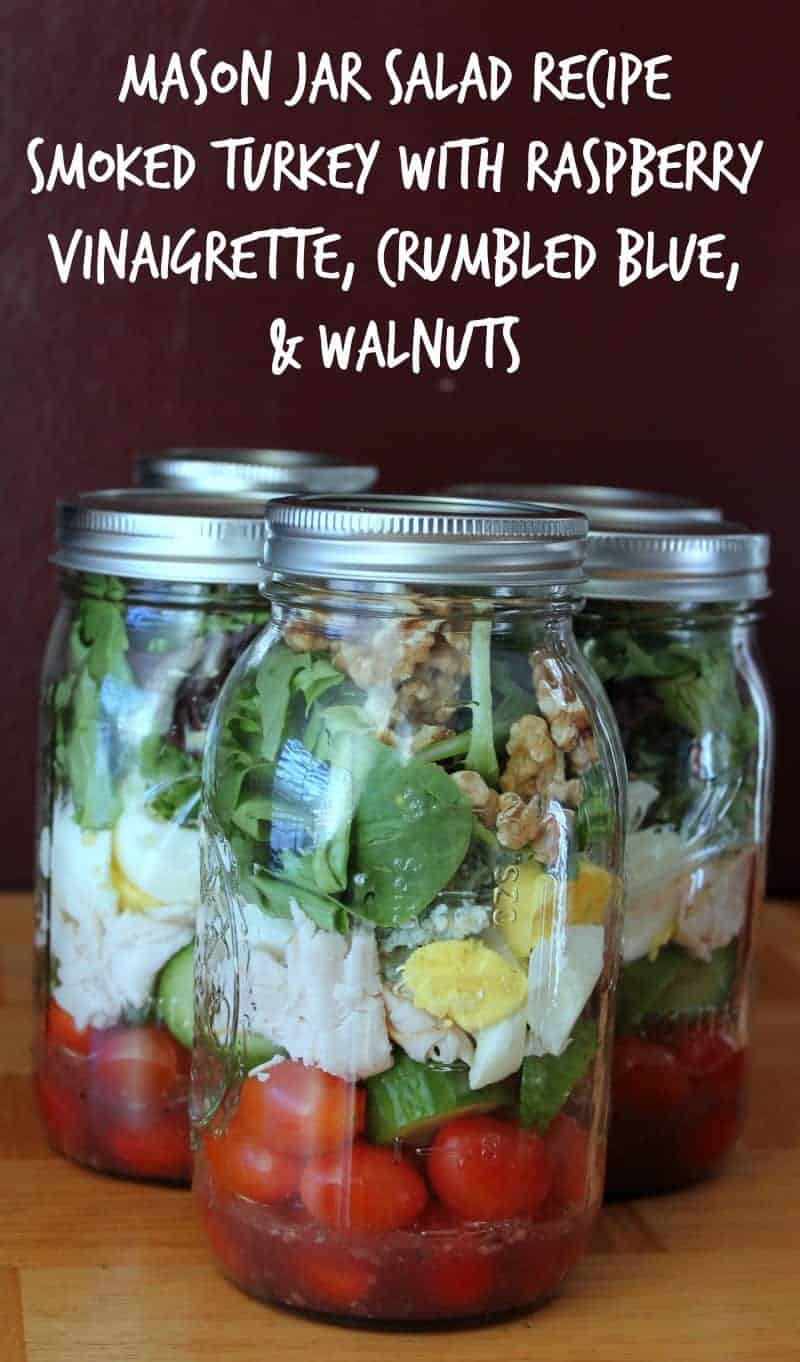 A classic salad lightened up and layered into a mason jar. The 27 grams of protein comes from all the lean meat, egg, and avocado. Love love this salad!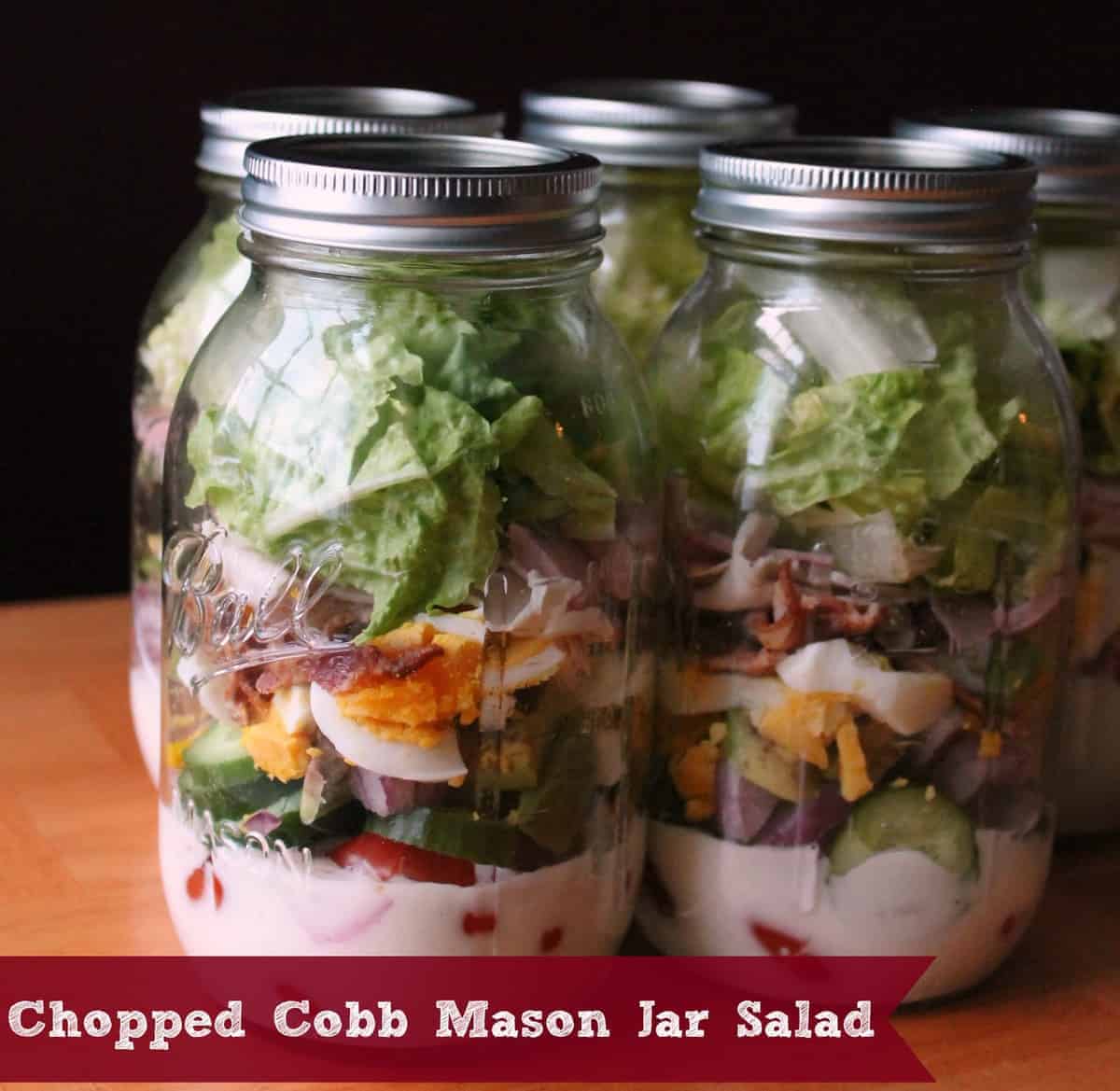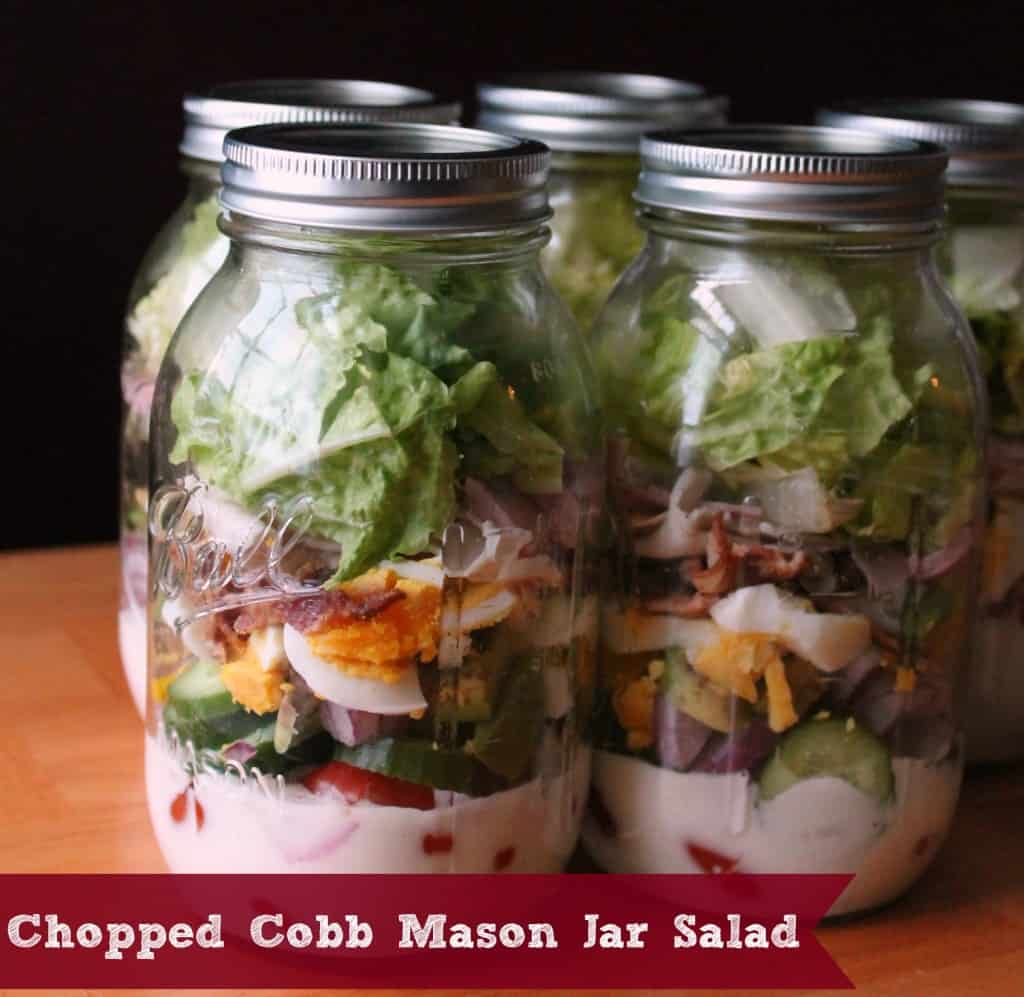 This lightened-up potluck favorite is packed with 23 grams of protein. It's filled with lean ground turkey and beans. Trust me, you need this in your life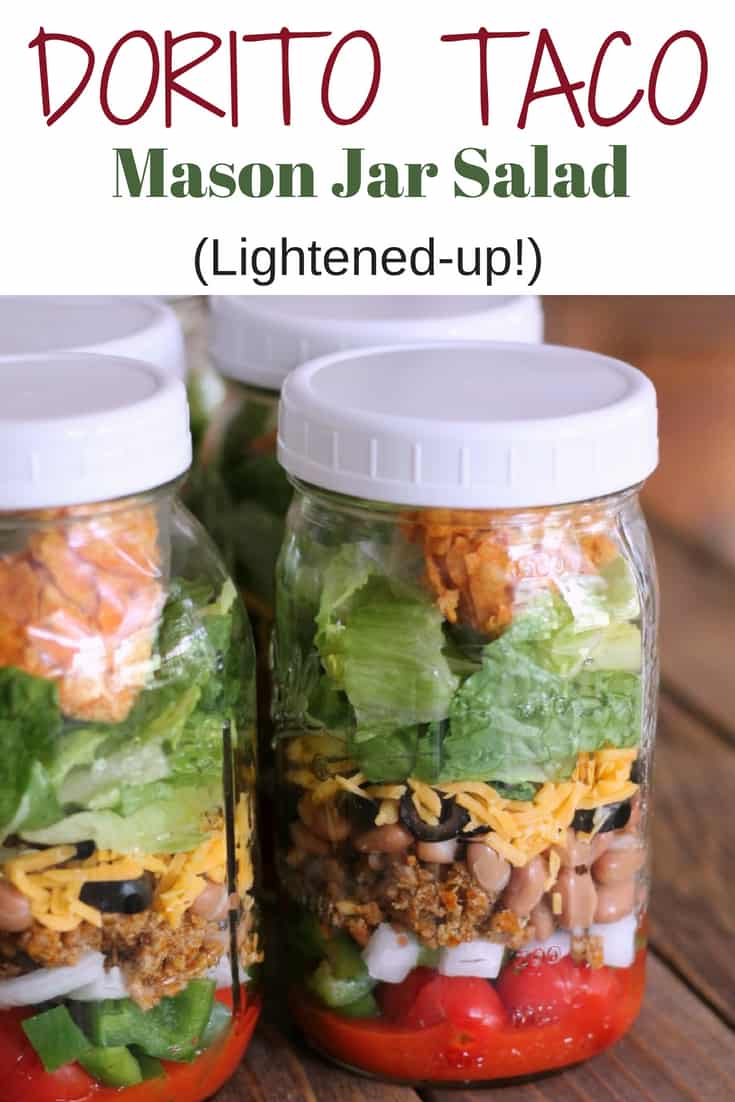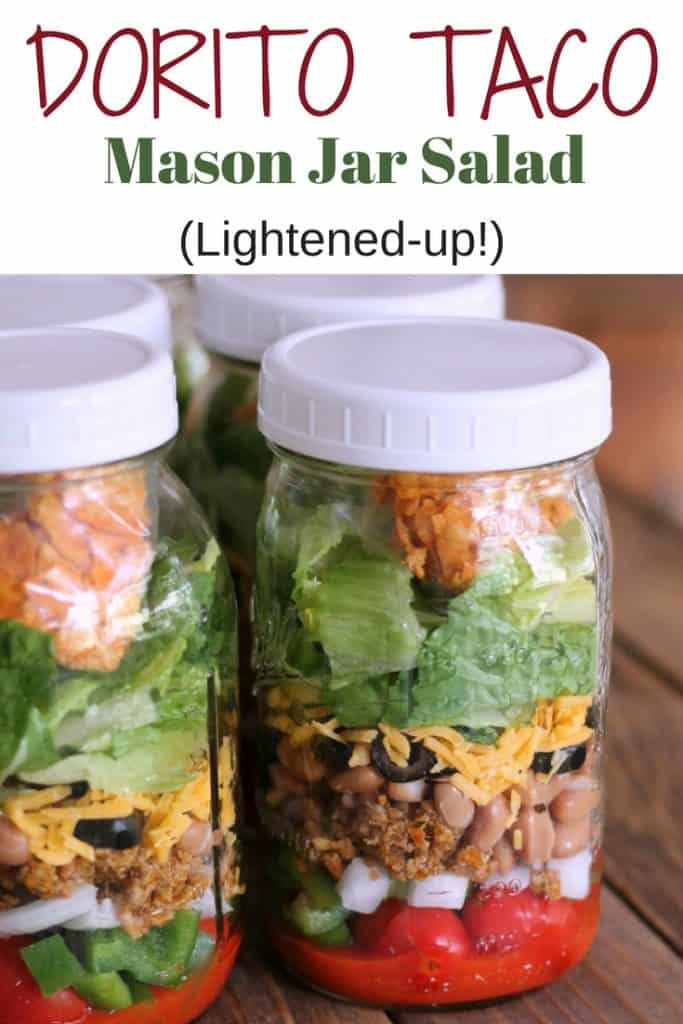 Again, get a free download of my mason jar salad tutorial here.