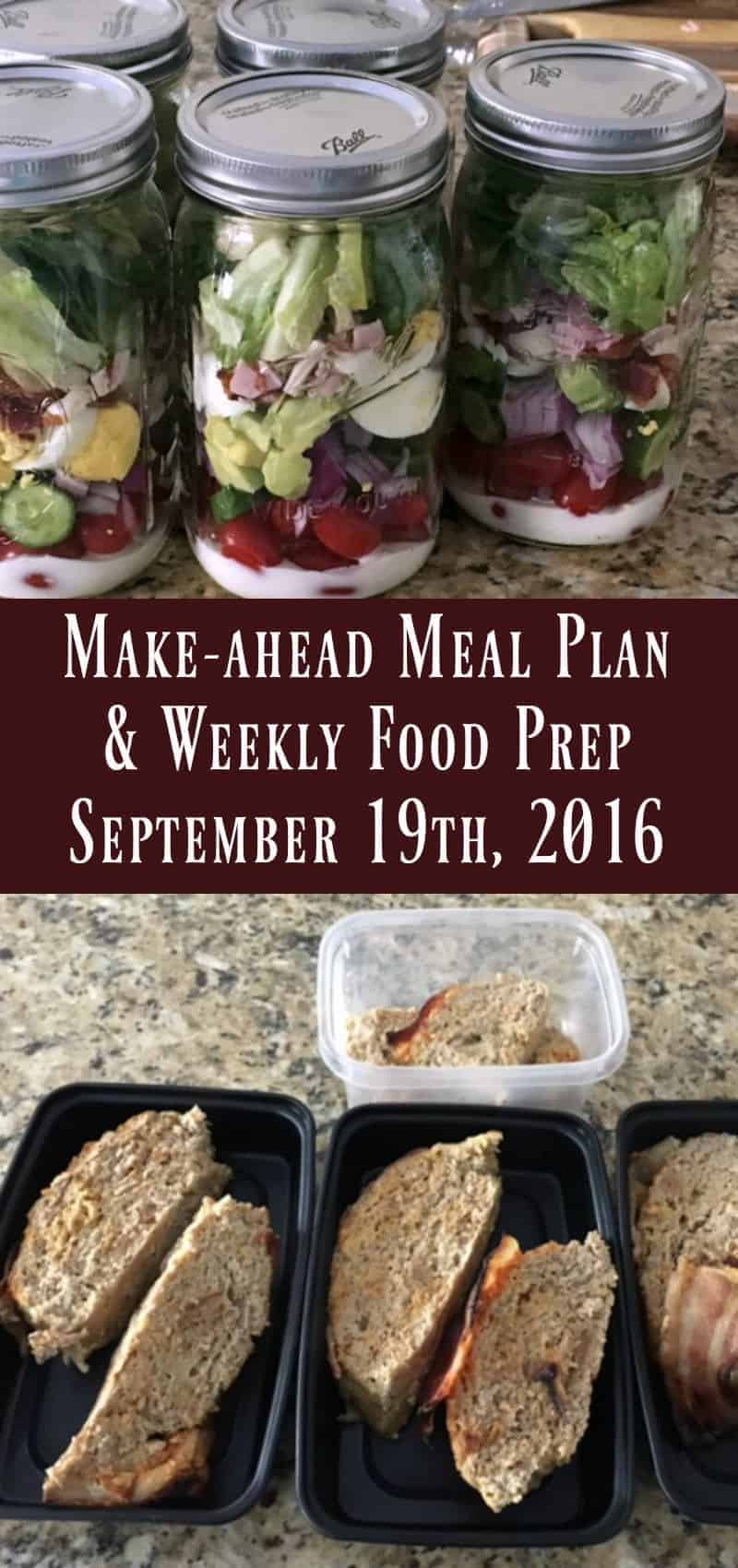 Hello my beautiful readers! I'm going to keep this meal plan post short and sweet (or at least try to) because tomorrow morning I'm on my way to Indianapolis for a business trip and still need to pack. Eeek I'm such a procrastinator. A business trip sounds so official, doesn't it? Well the awesome people at Tuttorosso Tomatoes are flying me (and 9 other bloggers) in for 2 days of tours, food, workshops, and meeting lots of great people. I'm super excited! I can't wait to learn more about the behind the scenes at Tuttorosso Tomatoes and to spend some time talking blogging with other bloggers. Yay!
Let's get right to my meal plan.
Even though I'm going to eat delicious food provided by my new Tuttorosso Tomatoes friends I still took time to prep food for the week. For one, I need to eat today. Second, it'll be nice to come home to prepped meals later in the week. I tried to be somewhat of an overachiever and make a couple hearty meals to stock my freezer with. Seriously, you would think this would be the week I just put a turkey wrap on the meal plan. Nope, I got a hankering for stuffed cabbage rolls (not kidding) and turkey cheeseburger meatloaf. I should also mention that I'm trying to create more videos to go with my recipes which is another reason I put meatloaf and mason jar cobb salads on the menu. So I also made videos on top of meal prep. Look for those next week.
Where was I? I feel so scattered right now because I'm typing about my meal plan but my brain is actually thinking about the outfits I need to bring with me. My standard daily outfit is a tank top and jeans (hello, I'm a work at home food blogger), with the occasional "going out to dinner" outfit, soooo I need to make sure I have something presentable to wear.
Breakfast
Make-ahead instructions
Today, I made a batch of green smoothies. I drank one and will have one before I get on the plane tomorrow, and then freeze the rest. You can see my smoothie freezer instructions here.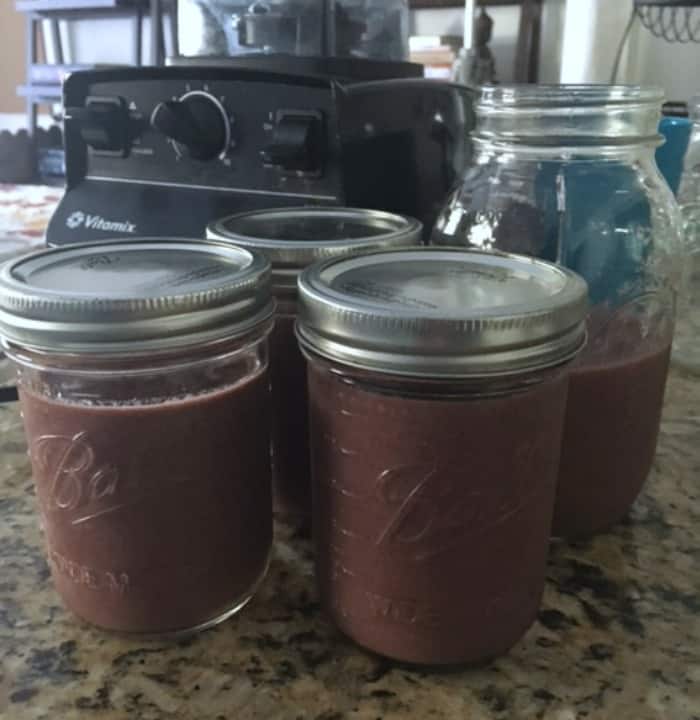 Lunch
Make-ahead instructions
I made 5 salads today. I will have one for dinner tonight and then enjoy the rest when I get back. You can see my mason jar tutorial here.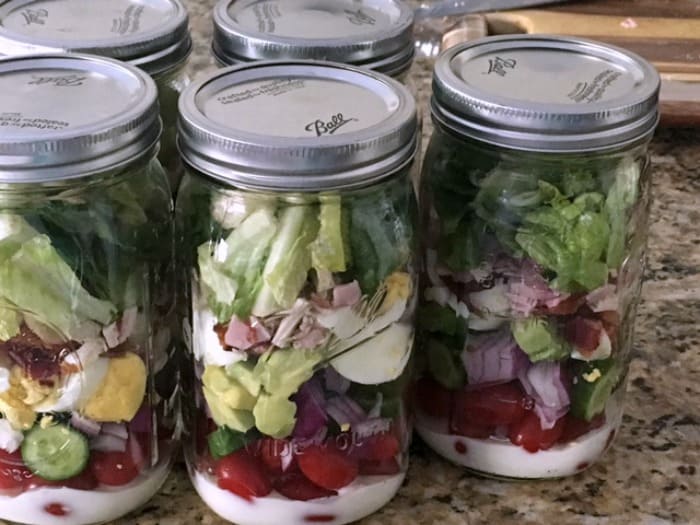 Dinner
Turkey Bacon Cheeseburger Meatloaf
Cabbage Rolls – new recipe
Broccoli Cheddar Soup – new recipe
Make-ahead instructions
I made the cabbage rolls yesterday and the meatloaf today. I stored both recipes in these meal prep containers.
Soup will be made later in the week.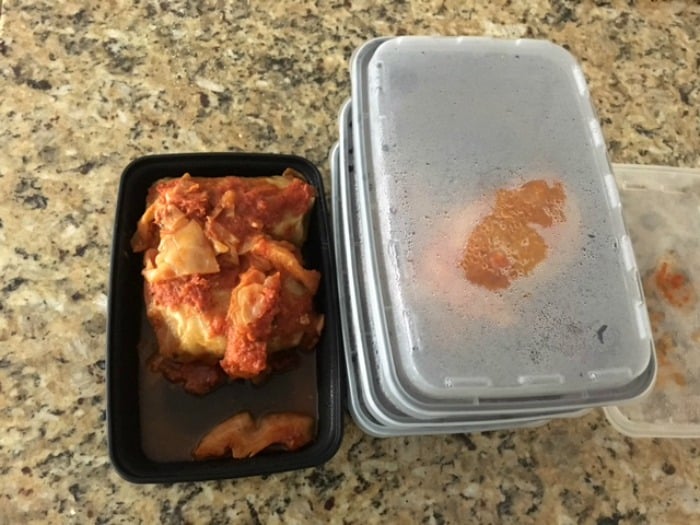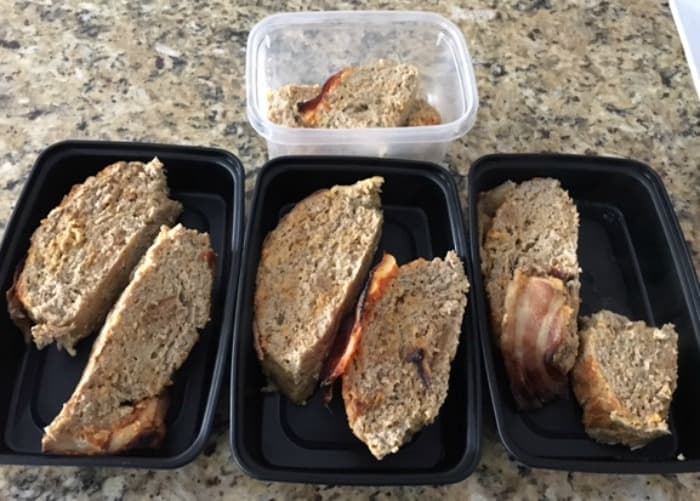 That's it! I'll be posting about my trip on Instagram and Facebook so if you're interest then follow me there.