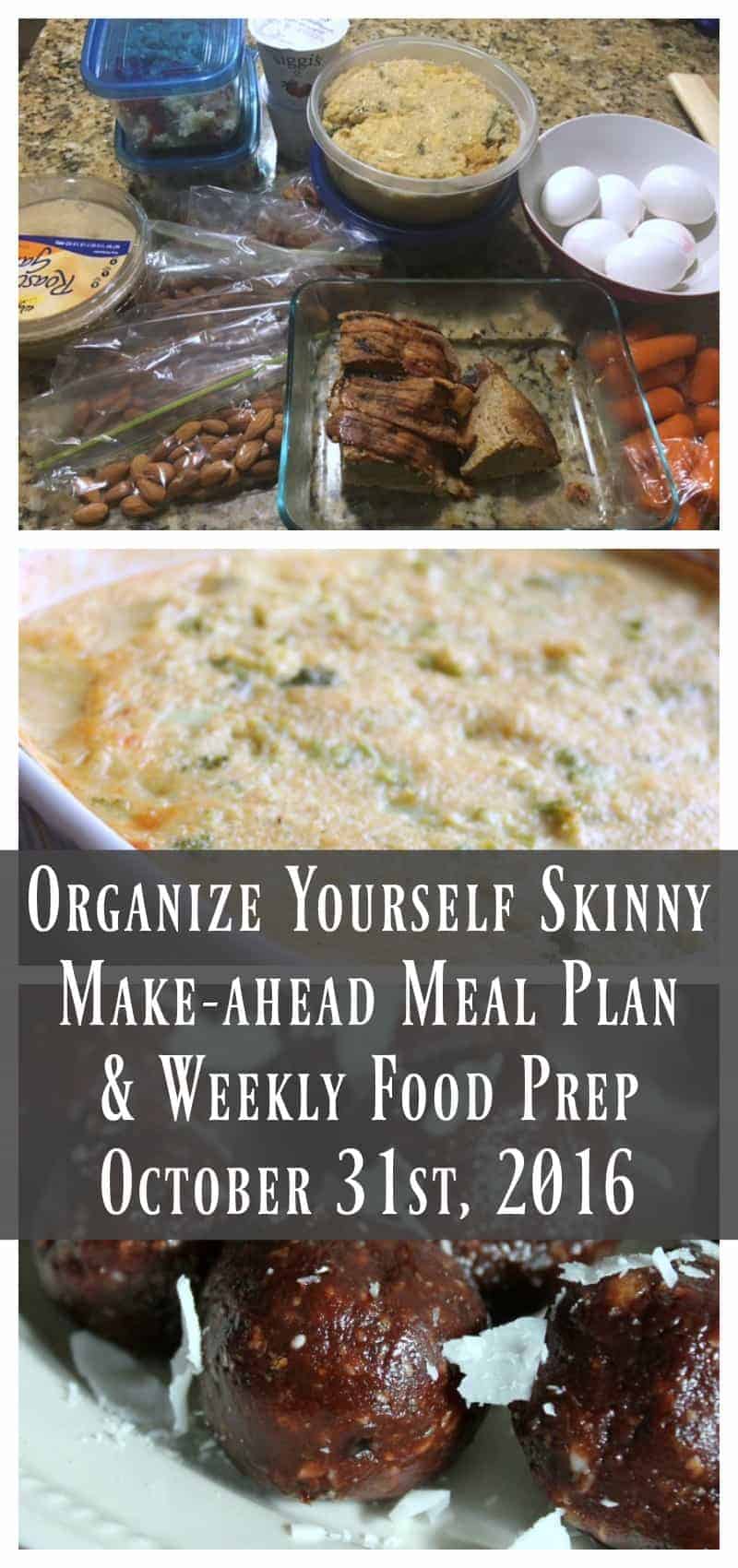 A couple weeks ago I wrote a post on creating discipline in your life, it's become one of my favorite posts. Discipline is so important as you work to accomplish goals. It's about training your mind to make decisions that benefit the long term vision instead of an impulse decision that feeds a short term urge. I had a disciplined moment yesterday. Now this might not be ground-breaking but it's a pretty big deal in my eyes. Wanna know what it is? I didn't eat one bite of Halloween candy yesterday. That's right. Not one Reese Peanut Butter Cup, Snickers, Almond Joy, Butterfinger, or any other delicious piece of wrapped chocolate. This is big for me because, as you probably know, I'm borderline obsessed with chocolate and peanut butter.
Here's the thing… I wanted to be intentional and disciplined. In the last year or so I haven't been as disciplined as I know I can be. In fact, truth be told, I've been a slacker in the tracking department. Yes I prep my food every week and yes I prepare healthy meals but at the end of the day I've been consuming more than I'm burning. I'm not tracking as diligently as I should and it's been showing on the scale. I'm hovering around 152 – 154. I get so annoyed when I see that number because I haven't been that weight since 2012. But I have nobody to blame but me and instead of being frustrated and/or feeling sorry for myself I need to do what I know works. Track my food, water, and exercise. It's the ONLY way to stay intentional and prevent mindless eating.
Anyway, over the last few days I've been militant with tracking and once again I'm shocked with how quickly calories are consumed. It's the total truth that every bite, lick, and sip do add up.
Back to the Halloween candy. Sure one piece of chocolate isn't a big deal but it wasn't about the chocolate it was about proving to myself that I can make a better choice. I can stay disciplined in the face of Halloween. And I did. This morning when I woke up I felt great and ready to keep moving forward on disciplined intentional choices.
Okay, let's get to my meal plan. I'm keeping my calories to 1350 – 1500 a day. This not a huge amount of food so I'm making sure the meals I make have protein and fiber to keep me full. I stop eating at 7:00pm and this helps tremendously with night-time snacking. This is one of my favorite weight loss tips and it has served me well over the years. I wrote about it here if you want to learn more.
Here's my meal plan over on Plan to Eat. If you're not a Plan to Eat member yet then November is the time to join. They have their HUGE 1/2 price year membership sale on Black Friday. This means you get a full year membership for only $19.50. THAT.IS.A.STEAL!!! I recommend signing up for their free trial right now, test it out for the month, and then if you like Plan to Eat sign up on Black Friday for 1/2 price. Plan to Eat is my favorite meal planning resource and I know you will love it too.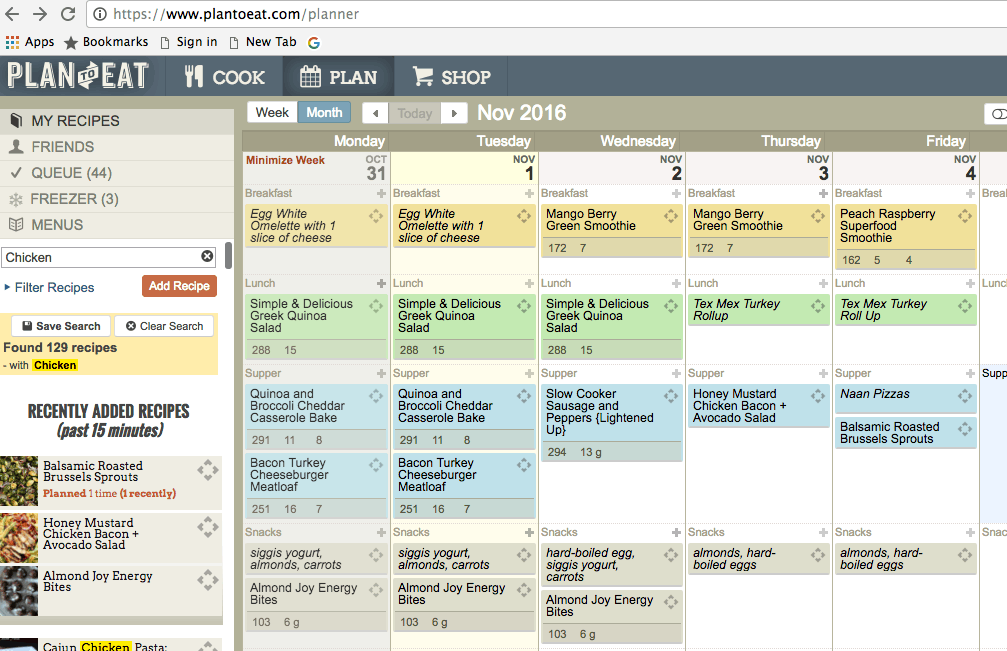 Breakfast
3 egg white omelette with 1 slice of cheese
Make-ahead tips
omelette and smoothies will be made the morning I eat/drink them.
Lunch
Tex Mex Turkey "no Bread" roll-ups – new recipe
Make-ahead tips
I made the quinoa salad on Sunday. Roll-ups will be made the day I eat them.
Dinner
Quinoa and Broccoli Cheddar Bake
Turkey Bacon Cheeseburger Meatloaf
Slow Cooker Sausage and Peppers
Honey Mustard Chicken and Mushrooms – new recipe
Naan Pizzas with a side a balsamic roasted brussel sprouts
Make-ahead tips
The bake and meatloaf were made on Sunday.
I have the sausage and peppers in the freezer.
Chicken, brussel sprouts, and naan pizzas will be made the night we eat them.
Snacks
Hard-boiled eggs
Almonds
carrots and hummus
Make-ahead tips
eggs were made on Sunday.
Almonds and carrots were portioned out yesterday.
Here's a glimpse at my food prep for this week.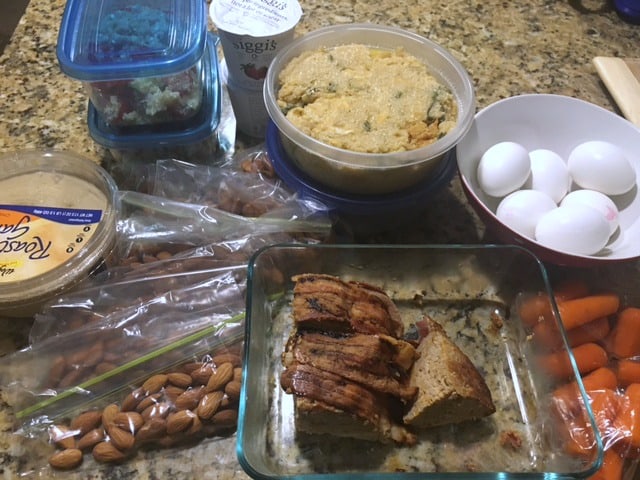 &nbsp