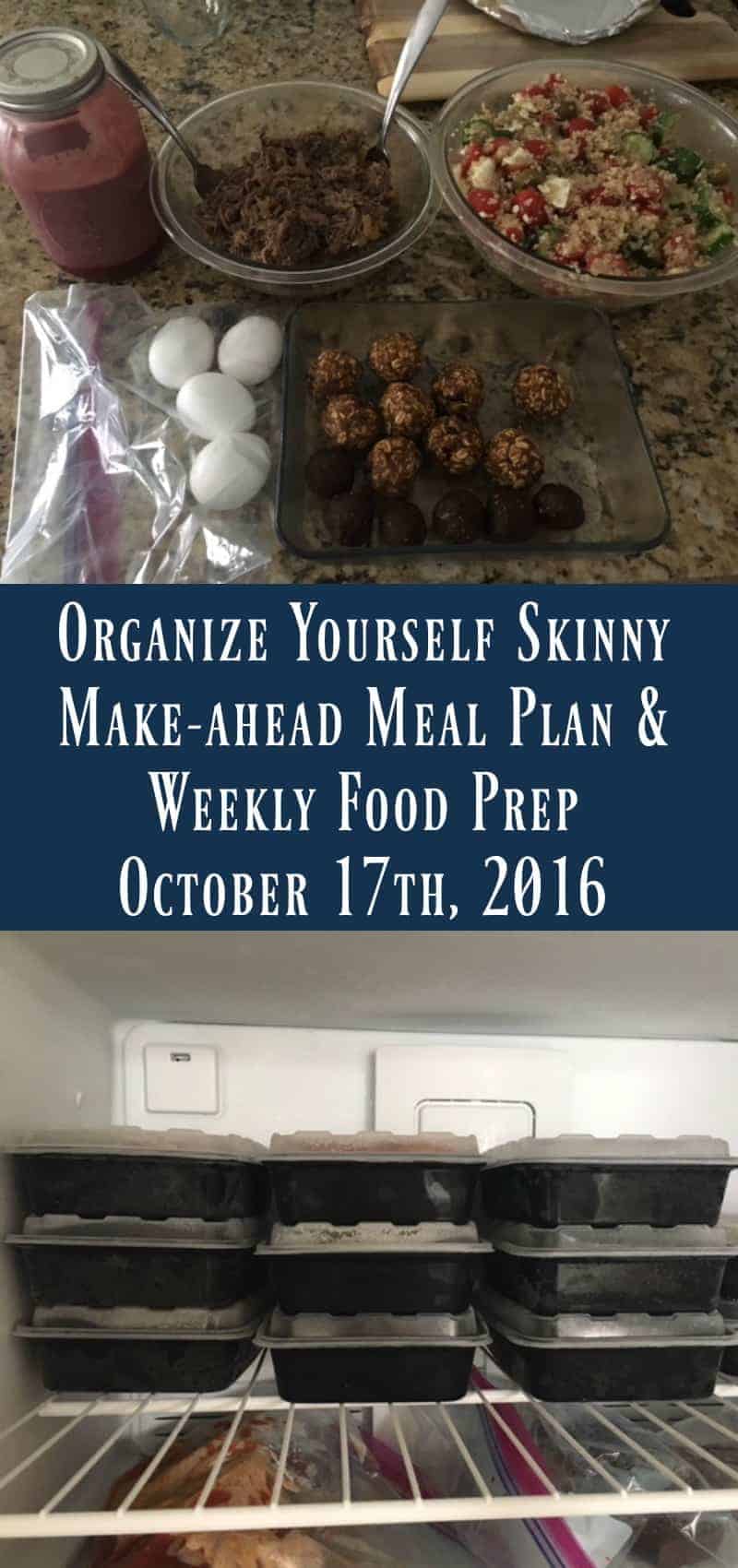 Hey hey! These weeks go by way too fast. Seriously, I need a day between Saturday and Sunday to get everything done. I do my best to stay productive but I either run out of time or energy before my todo list is complete. Today I woke up ready to go and thought for sure I would crush my todo list but here I am at 5:00pm and I still have 3 blog posts to write, cooking that needs to be done, and OMG if you saw the mountain of laundry I have upstairs! But I did work out! Gold star for mommy!
Here's the plan for the rest of the night… laundry will get done before I go to bed because it's overtaking my upstairs. Blog posts will wait until tomorrow. And…considering we have to eat I guess I will finish cooking. Ha! Cooking isn't too bad since I made Italian beef in the slow cooker and just needed to boil some red potatoes and cook the "steam in bag" broccoli. If there's one thing I learned in the last few years as a master meal prepper (just made that up) is I must have easy in my arsenal. Meaning there's no shame in "steam in bag" anything.
Alright, let's get right to my meal plan.
Thank goodness for Plan to Eat. I've been using Plan to Eat for a few years now and it truly makes my life easier with meal planning and grocery shopping. Here's my meal plan this week over on Plan to Eat. If you plan to give them a try then look me up over there (username organizeyourselfskinny) and you can access my meal plans and grocery lists. They offer a 30-day free trial.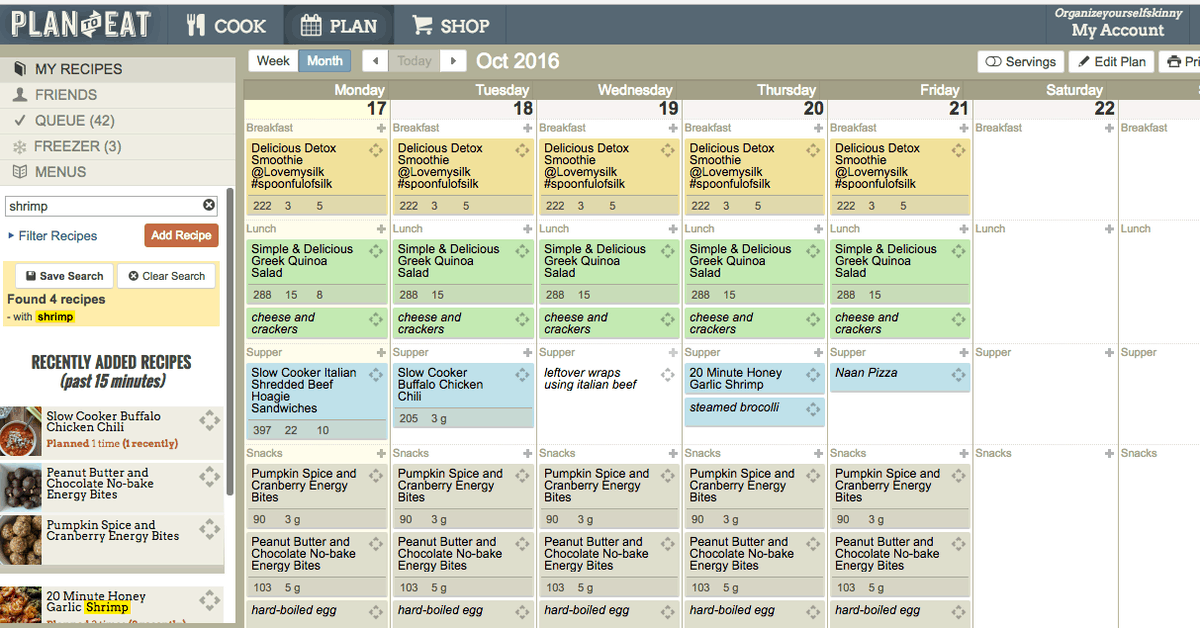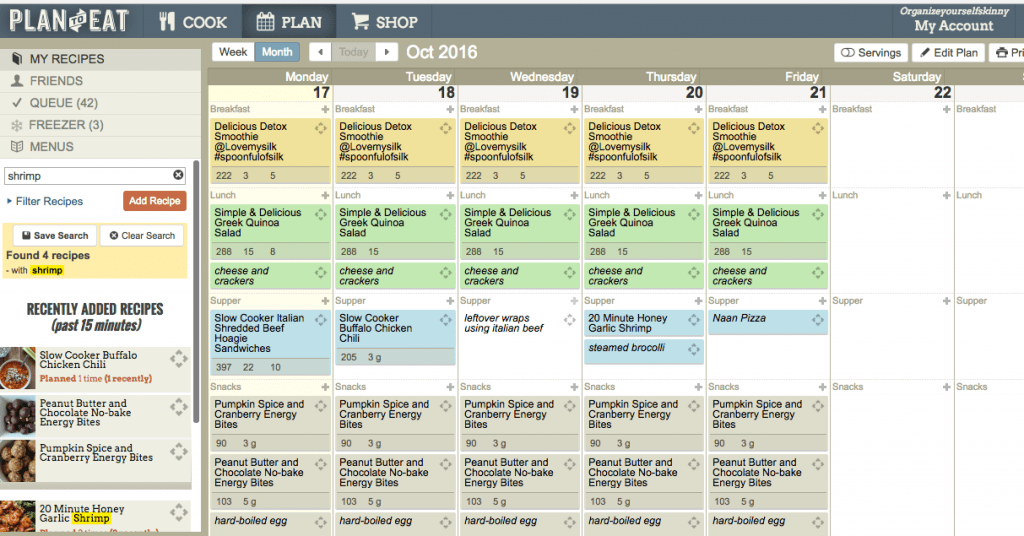 Breakfast
Make-ahead tips
I made 2 smoothies today. I drank one and will save the other for tomorrow. Tomorrow I will make more smoothies for the rest of the week. If I get sick of smoothies I can eat some blueberry banana steel cut oats I have in the freezer.
Lunch
Make-ahead tips
I made a big bowl of this salad today and plan to eat the whole week.  I never get bored of this salad.
Dinner
Slow Cooker Italian Beef (We will eat this for two days. One with potatoes and one in wraps)
Slow Cooker Buffalo Chicken Chili
Honey Garlic Shrimp – new recipe that I'm testing for the 3rd week in a row. I will eat this with broccoli.
Make-ahead tips
Beef was made today.
Chili was made 2 weeks ago and is in the freezer
Shrimp will be made tomorrow.
Snacks
Hard-boiled eggs
Make-ahead tips
I made the energy balls last week and they are still going strong in the refrigerator. I plan to put them in the freezer just in case.
I made eggs today
Here's the food prep I did today. And the food in my freezer.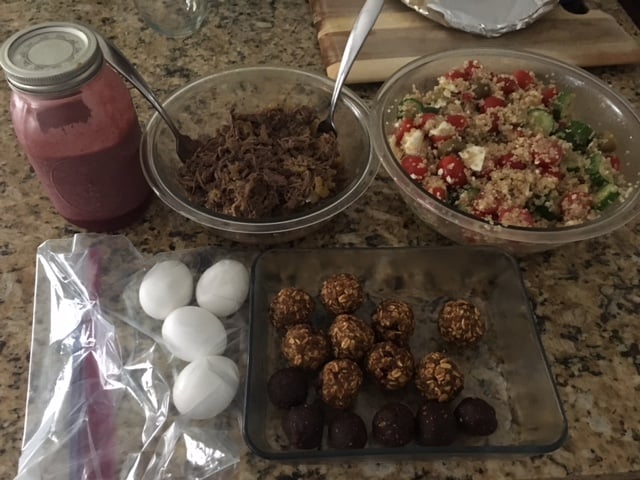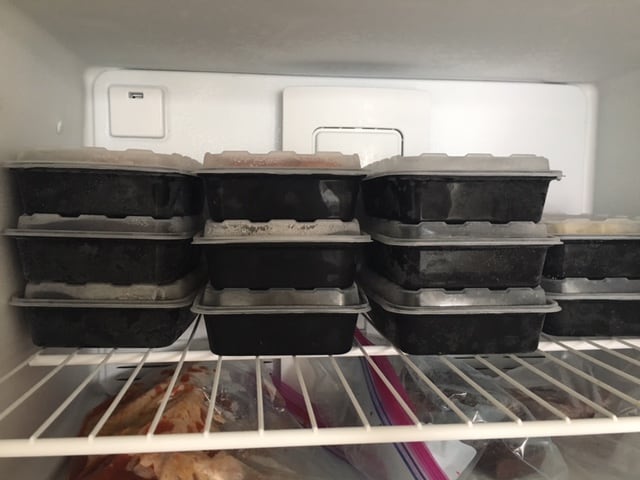 Get Instant Access to My Best Weight Loss Tips & Strategies!
Sign up now for a free step-by-step 7-day email course that I created exclusively for my email subscribers! That's you. I will teach the best habits, strategies, and insider tips so you can enjoy a lifestyle that encourages and supports weight loss! Stop relying on willpower and take control back over your life! You can do this. Let me help!