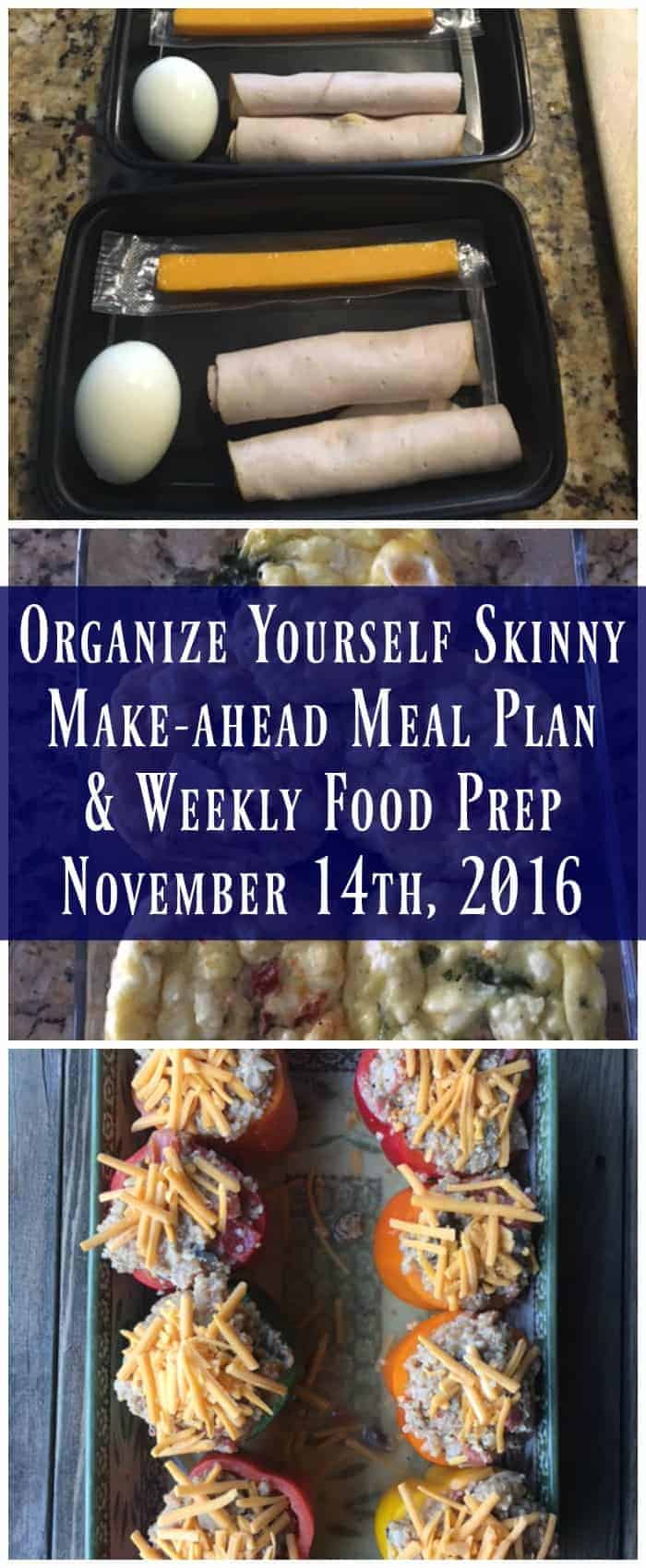 So here we are 1 week before Thanksgiving. CRAZY! It's still relatively nice in Buffalo, NY so I'm having a hard time facing the fact that the holidays are right around the corner. My goal this year is to get all my shopping and decorating done next weekend, then sit back and enjoy the rest of the holiday season. Most years, I'm a hot mess running around like a chicken with my head cut off. I'm embarrassed to say that I can't remember a holiday season without some sort of stress. My goal this year is to enjoy the holiday season. I'll let you know how that works out 🙂
I know this time of year is a struggle for those of us trying so hard to maintain our healthy habits. Starting next Thursday and into the New Year there will be many parties and social gatherings filled with tempting treats and drinks. I plan to enjoy myself but also stay disciplined in the process. Last week, I lost 2 lbs and that was all do to staying disciplined with eating. It started with saying no to Halloween candy and that small triumph led to other healthy choices.
I had some glitches this week with going out to dinner a few nights but I truly did my best to make healthy choices. I actually went to the Olive Garden and DID NOT get pasta – that's HUGE for me. However, I couldn't resist the fries the next night when I tool my kids out to dinner. I have my weigh in tomorrow so we will see if the scale will be forgiving. Something I'm learning about myself is I have a very difficult time staying on track while eating at restaurants. Not saying it can't be done but it's hard for me so it's best if I limit myself to going out to eat. I share my weigh-in with the OYS Facebook group so head over there if you want to see it.
Alrighty, lets get to my meal plan. Last week I was a portion-control queen and it made eating the correct amount of food so incredibly helpful. So, I'm doing the same thing this week. I made protein kits again but this time I plan to eat them for lunch. I also made greek egg cups, stuffed peppers, and plan to make a couple dinner protein kits with some slow cooker Buffalo chicken. I still need to drink a regular smoothie so I plan to enjoy one for a snack during the day.
Here's my full meal plan on Plan to Eat and below you'll find links and some make-ahead tips for the food I plan to eat this week. Real quick… In the OYS FB Group a few people asked questions on the best way to keep meal planning and prep simple. I wrote a post on this but will say the best way I keep meal prep manageable is I eat the same thing for breakfast and lunch and then switch up my snack and dinners. I wouldn't say I'm absolutely militant about it but when I do it makes meal prep, and sticking to my daily caloric intake, much easier.
Breakfast
Greek Egg Cups – This is a new recipe that was inspired from my greek quinoa breakfast bowl.
Make-ahead tips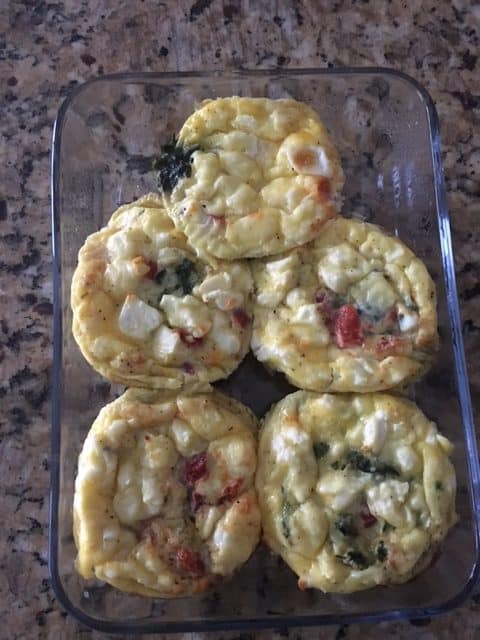 Lunch
Protein kits with turkey rollups, hard-boiled eggs, and a cheese stick.
Make-ahead tips
I put these kits together yesterday.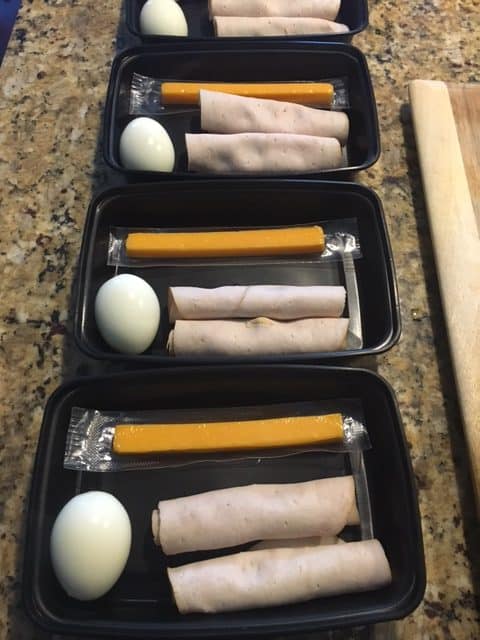 Dinner
Quinoa and Chicken Sausage Stuffed Peppers – new recipe inspired by this one.
Slow Cooker Buffalo Chicken – I will make dinner protein kits with this using whole grain crackers, baby carrots, and celery. For my kids I'll make them some Buffalo Macaroni and Cheese.
Broccoli and Cheddar Stuffed Chicken Breast – new recipe inspired by this one.
Make-ahead tips
I made the stuffed peppers and buffalo chicken yesterday.
Stuffed chicken will made today.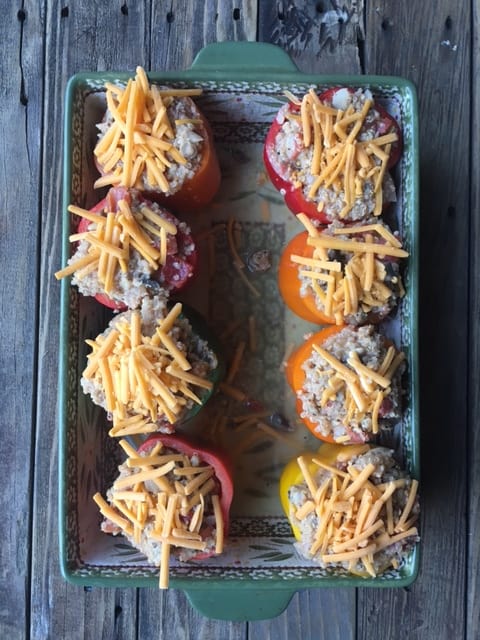 Snacks
Siggi yogurt and almonds
Granny smith apple and almond butter