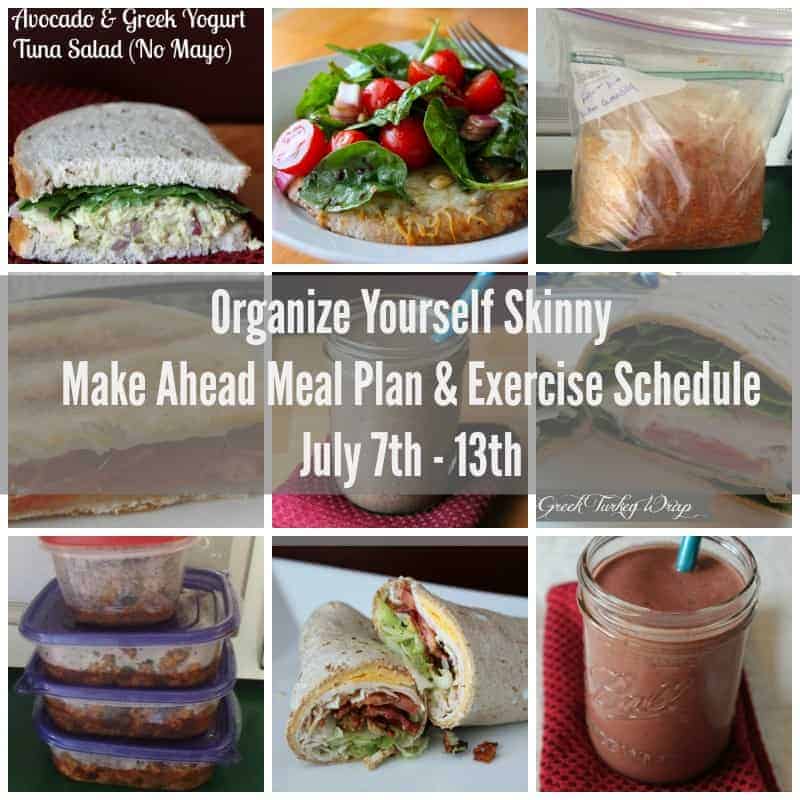 This past 4th of July weekend was so much fun. Usually, we hang out in the country but this year we stayed home and did a ton of stuff locally. We went to a carnival, barbeque, and saw some amazing fireworks. It was a great time.
I did go a little overboard with eating though – especially at a party. I try to so hard to stay under control but those darn dips get me every time. I can't resist. Plus my husband made this delicious burger bar complete with all the gourmet fixings. Umm I did not even know he could cook…
Anyway, I am ready to get back to my routine. I am still feeling a little sluggish from the food this weekend so I am going to focus on lots of fruits, vegetables, and lean proteins to get my system back on track.
Let's start with my exercise schedule. This week I am staying at our cabin for a few days so I will not be able to use my treadmill or other exercise things. So the days I am there I will do some outdoor power walking. It is quite hilly where I am so my legs always feel a good county power walk. I should have thought to bring my resistance bands and weights but of course I forget so I will just do some core, arm, and leg exercises without them.
Once I am home on Wednesday I will get back to my exercise routine.
Thursday, Friday, and Saturday
45 minutes on treadmill (10 minute warm up, run 20 – 25, 5-10 minutes powerwalk on incline, 5 min cool down)
75 – 100 crunches
Russian twists
Planks
See more core exercises here
24 bicep curls and tricep extensions using resistant bands or 5lb weights
24 girl pushups
see more arm exercises here
50 squats
50 lounges
See more leg and booty exercises here.
My weekly meal plan
Breakfast
Overnight oats – I am making a new recipe with dates and pecans. Will post later in the week if all goes well.
Cherry chocolate almond  green smoothie
Make ahead tips:
Lunch
Avocado and greek yogurt tuna salad
Fruit
Greek yogurt
Make ahead tips
Tuna salad will be made today.
Wraps will be made the day of. I will make bacon ahead of time for the clubs.
Dinner
Tacos or nachos
Pizza pockets or calzones
Grilled chicken ceasar salad
Make ahead tips
Quesadillas, tacos, pizza dough, and chicken were all prepared and frozen a couple weeks ago during my summer stock up. I am so glad I did this. Having the food ready to go has made my life easy many times over in the last couple weeks.
Salad pita pizzas will be made the night of.
Get Instant Access to My Best Weight Loss Tips & Strategies!
Sign up now for a free step-by-step 7-day email course that I created exclusively for my email subscribers! That's you. I will teach the best habits, strategies, and insider tips so you can enjoy a lifestyle that encourages and supports weight loss! Stop relying on willpower and take control back over your life! You can do this. Let me help!