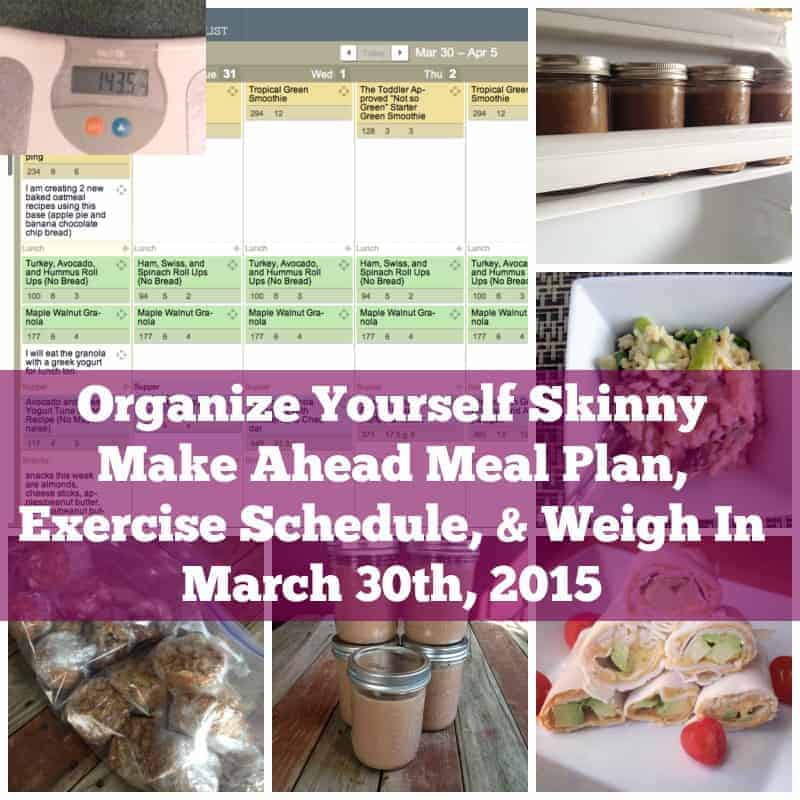 Hi everyone! Well life has finally returned too normal. No more up all night with sour tummies. Thank goodness because I can only go so long on little sleep. Trust me you DO NOT want to see me on less that 5 hours of sleep. I am not used to be up all night with the kiddos anymore – mama needs her 8 hours! Anyway, I feel rested now and ready to take on my week.
Let's get to my weigh in.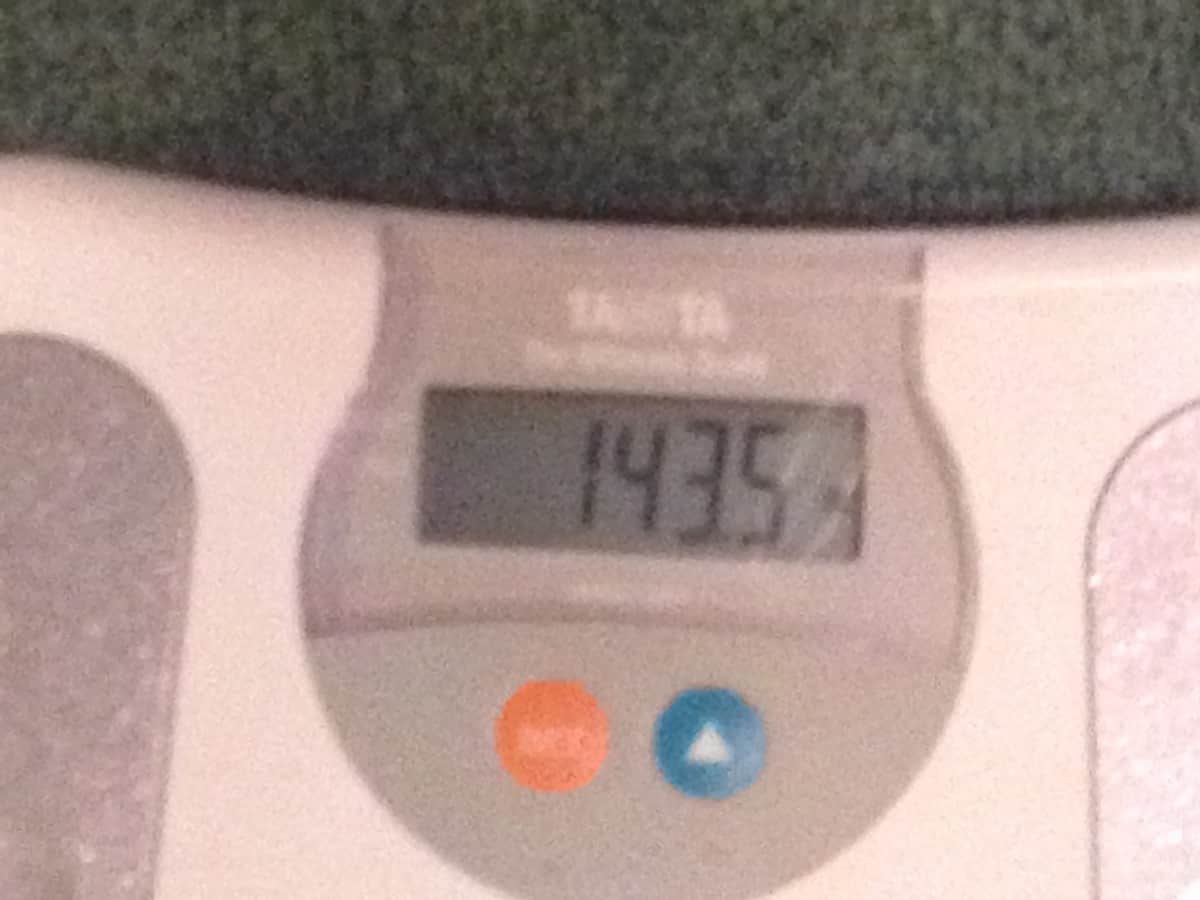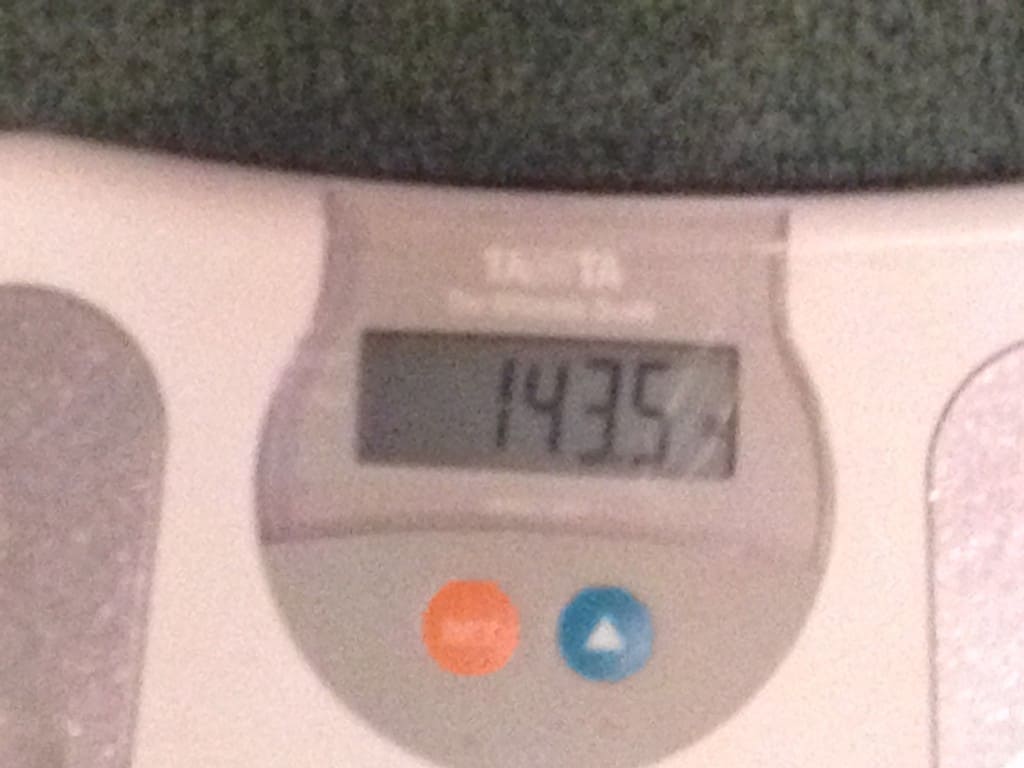 SW: 177
GW: 130
LWW: 145
CW: 143.5
PL: -1.5
I am happy with a 1.5 weight loss – that works for me. I am close to my goal weight so most likely I won't see more than a 2lb weight loss in a week. That's fine because honestly I like to eat and sometimes I get lazy so losing 1 – 2lbs a week works for my lifestyle. By lifestyle I mean giving myself permission to sneak in a Reese every now and then. Just keeping it real.
Last week, I squeezed in 3 days of exercise and felt good about that. Of course, I would like to get more in but I am just not there yet. My goal is to exercise 3 – 4 days this week too.
Here is my schedule:
Cardio
Treadmill – 45 minutes (10 minute warm up, 20 minute run, 10 minute powerwalk on inline, and 5 minute cool down)
Core
2 – 3 (30 second planks)
3 reps of 8 russian twists.
Legs
10 – 12 reps of the single leg side squat using my exercise ball
Arms
8 – 10 reps of the lying chest fly using my exercise ball
My Meal Plan
Here is what I am eating this week.
Breakfast
Apple Pie and Banana Baked Oatmeal Cups – these are new recipes and will be posted shortly.
Make ahead tips
I decided to try something a little different with my smoothies. I made a large batch and then froze in individual mason jar containers. Some mornings I do not feel like making a smoothie but I still want one so I decided to make a few and see if freezing them ahead of time will work for me. I will update you on this in a future post. But to answer the "can mason jars go in the freezer" question…yes they can. It has freezer instructions right on the jar. Again, I will talk about this in a later post.
For the baked oatmeal cups I froze them once they were baked and cooled. These are for my kids. In the morning, I unwrap and reheat in the microwave. I found that if you put a coffee cup of water in the microwave as it heats up then it turns out perfect. This tip also work for breakfast burritos too. Just a little freezer tip for you.
Lunch
Turkey Avocado and Hummus "no bread" Roll Ups
Ham and Swiss "no bread" Roll Ups
greek yogurt with homemade maple walnut granola
Make ahead tips
Roll ups will be made the day I eat them.
I made the granola yesterday.
Tuna Melts using my avocado tuna salad
Risotto with Asparagus
Make ahead tips
Tuna salad will be made today.
Turkey will go into the slow cooker tomorrow.
Quinoa for the casserole will be made today or tomorrow.
The other dinners will be made the day we eat.