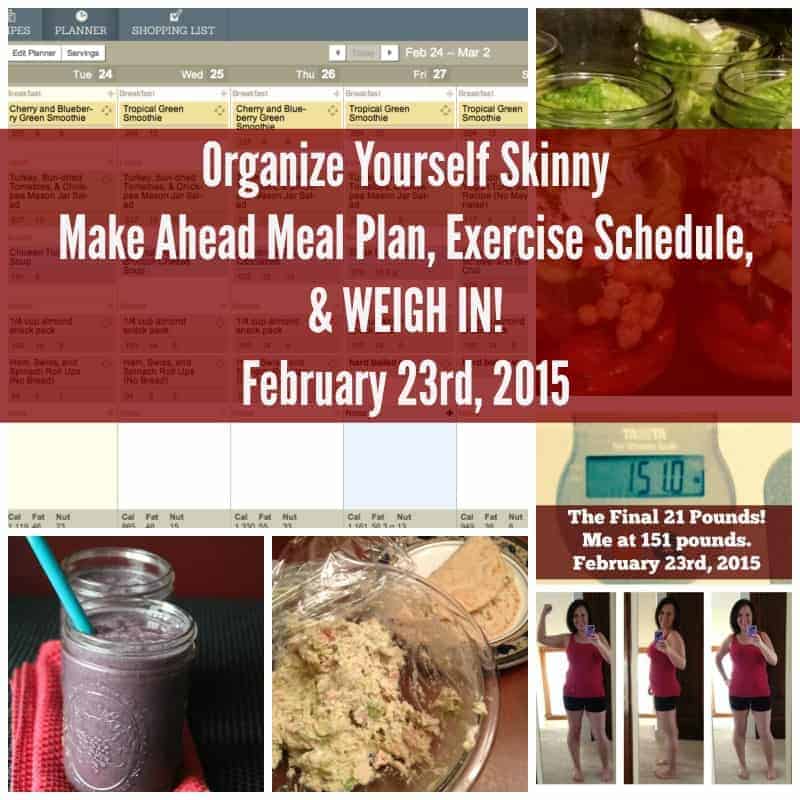 I am finally getting around to posting my meal plan. Last week we were on vacation in Disney World so I didn't really have a set meal plan per se. Although, I probably should have because as you will see in a bit my weight has gone up more than I am comfortable with. Anyway, life has been busy and it is time to refocus and get back on track. In these 4 years of sharing my weight loss journey with you there is one lesson that I keep learning over and over again – getting off track with my weight loss goals is always going to be a part of the journey. Of course, I wish I could keep myself under control but it is clear there are certain foods, emotions, and other situations that test my willpower. Sometimes I win. Sometimes I lose. Okay maybe "lose" is a harsh word. In reality, I have come very far in 4 years. Keeping 30 – 40 pounds off is not an easy task, especially when you are borderline obsessed with pizza and Reese peanut butter cups.
This week's weigh in shows that I am human and struggle at times with losing weight just like everyone else. The difference now is I have the tools I need to help me bounce right back. I know better now than I did 4-5 years ago. So if I am not losing weight I only have one person to point that finger at – that's me.
Okay lets get to the numbers.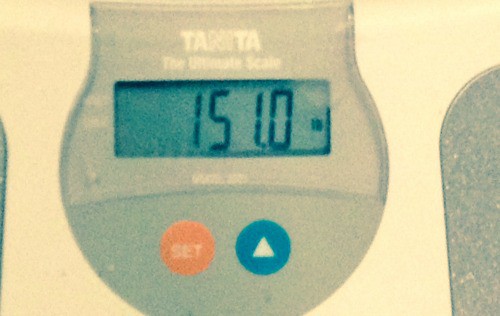 SW: 177
GW: 130
LWW (January 26th) : 145.5
CW: 151
PL: +5.5
My last weigh in was on January 26th. So that means I gain 5.5 pounds in one month!! That is unacceptable to me. Like I said, I know better so I need to do better. I could give you a million excuses but I will spare you and just move on.
Sometimes it takes the reality of the scale to provide a nice big wake up call. That is exactly what I needed! Summer will be here before we know it so I am going to set a goal of 21 pounds by June 1st! I usually don't like setting weight goals like this but I think I am at a point where I need a little extra push to get me past the finish line.
I also decided I will track my progress with pictures. This something I really wish I did when I first started losing weight. To me there is nothing more motivating than seeing the results of your hard work.
So here we go. Here are my "before" pictures. Not sure I will post pictures every week. Maybe every month.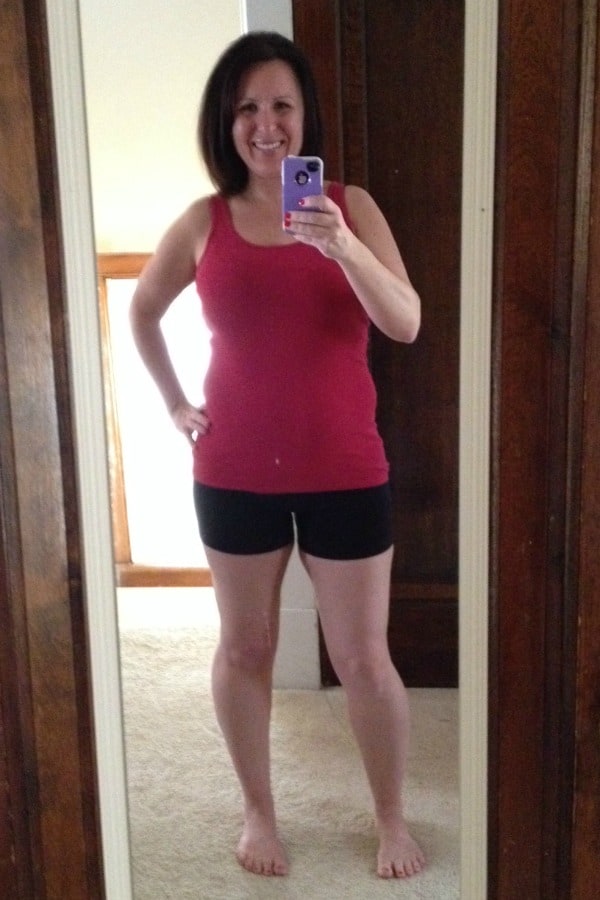 Here is the front view. My goal is to work on those love handles.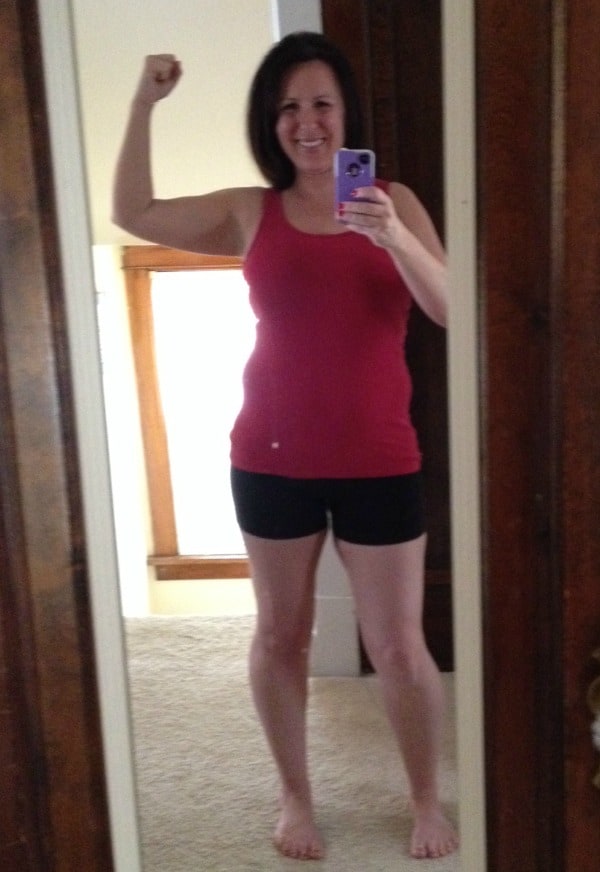 Sorry the picture is a little blurry. My arms are way better than they were 4 years ago (and so is my tummy) but I know it can be better. I am not looking to have pipes or a 6-pack but I do want to tone up a bit more. Maybe once I get a tan a tone up I will show a little more skin.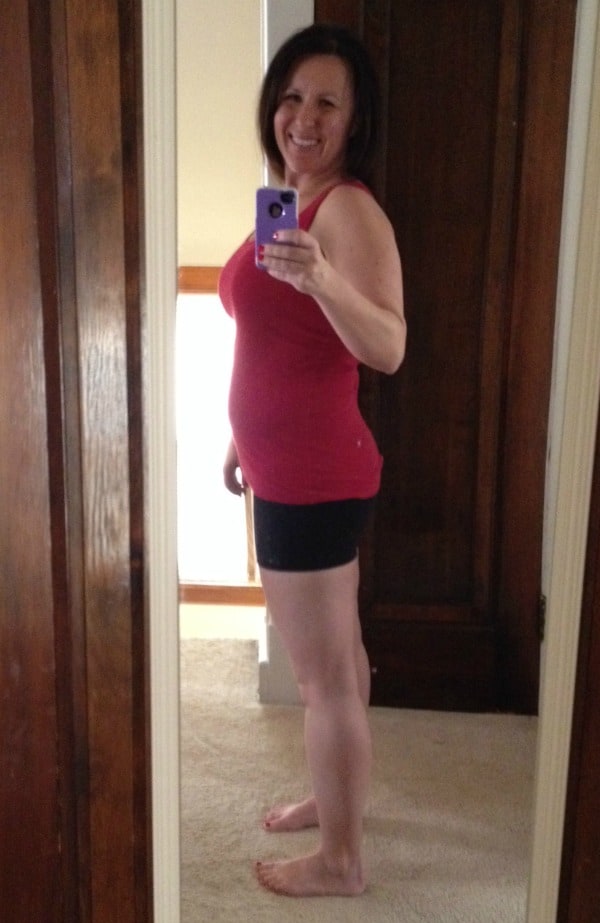 Again, my stomach is light years ahead of what it was a few years ago but I want to work on it a little more. When I gain weight it goes right to my stomach. Every. Single.Time. So that is an area I need to spend some extra time on. I blame Mickey for the extra pooch in this pic. hehe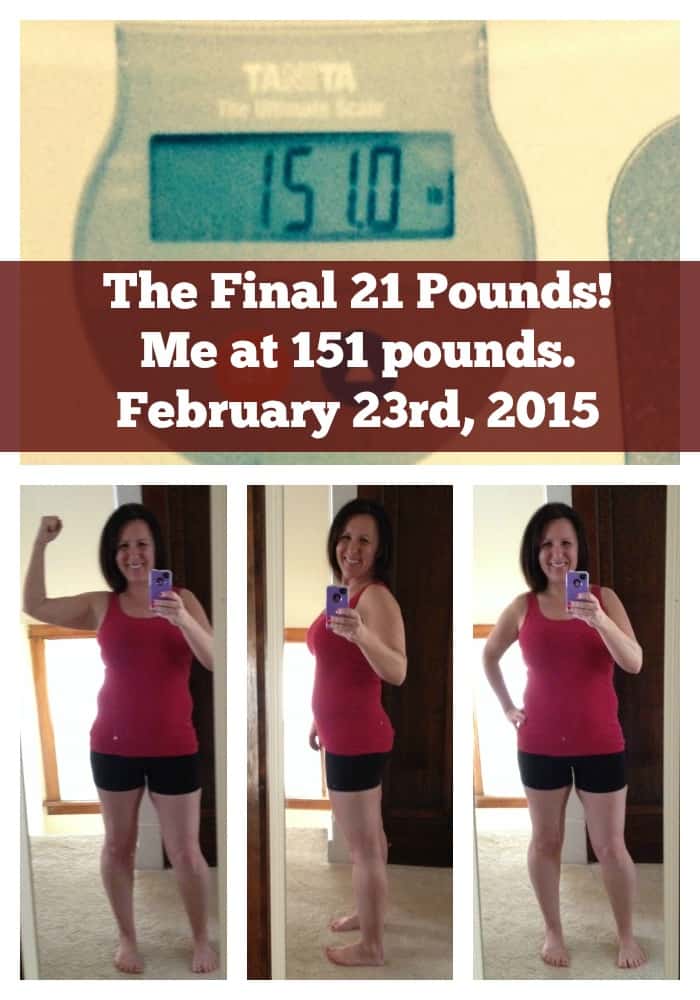 I am actually really excited to see my progress through pictures and share all of it with you.
Here is my exercise schedule. I will be switching up my exercise routine to include more intensity. I think one of my issues is I do the same things all the time and my body is getting used to it. I also tend to not push myself for whatever reason. I think I just get comfortable and instead of working up a sweat I coast. No more coasting. My goal is to be a sweaty mess by the end of my workout.
I will do cardio everyday but will choose between arms, legs, and core each day.
Cardio
Treadmill – 45 minutes (5 minute warm up, 25 run, 10 minute uphill power walk, and 5 minute cool down)
Core
2 – 3 (30 second planks) – These are killer!
3 reps of 8 russian twists.
Ab roll in using my exercise ball – this is my first time so I am not sure how many I will be able to do.
Legs
10 – 12 reps of the single leg side squat using my exercise ball
5-8 reps of the lounge and twist using my exercise ball
Arms
8 – 10 reps of the lying chest flue using my exercise ball
8 reps bicep curls
8 reps tricep kickbacks
Okay here is my meal plan. This week it is all about "back on track" so I am eating lots of fruits, vegetables, and trying to keep things on the lower carb side.
Some of you asked me how to access the meal plans. Once you join, go to the planner section then click on menus over on the left. Scroll down where it says "your friend's menus". Find me (organizeyourselfskinny). Once you click on me then you will see all my menus. Hope that helps. **You have to friend me first before you see my meal plans.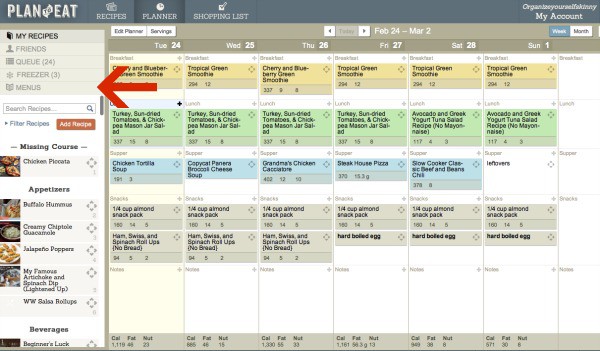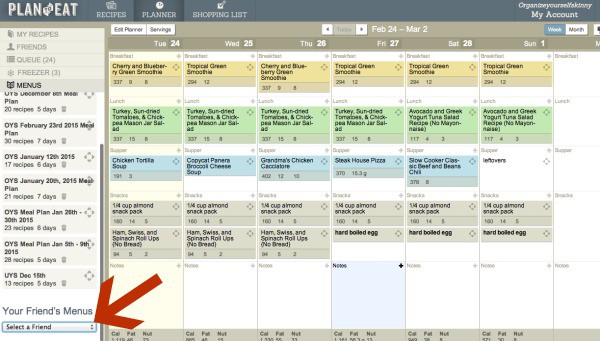 Breakfast
Make ahead tips
Mid morning snack
1/4 cup almonds
Make ahead tips
I portioned out the almonds into bags a few weeks ago.
Lunch
Turkey, chick pea, and sun-dried tomatoes mason jar salad
Make ahead tips
These were made yesterday for the week.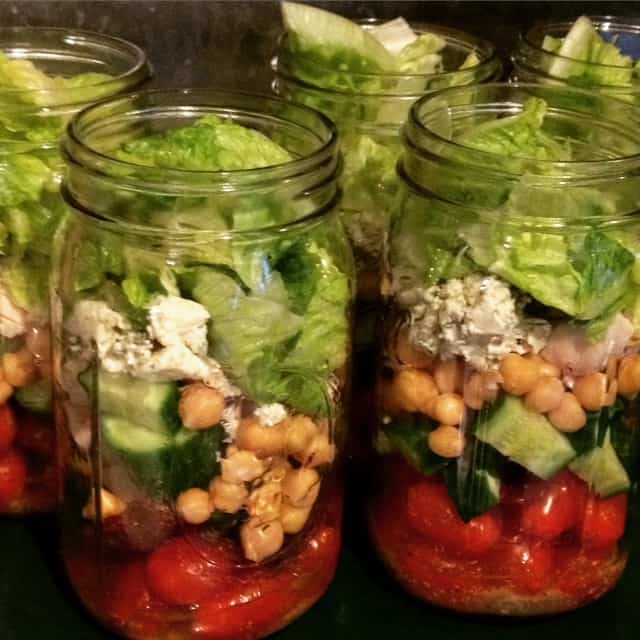 Dinner
No mayo tuna salad lettuce wraps
chicken cacciatore ( I will eat this without the pasta)
Steak house pizza (on pita)
Broccoli and cheese soup (lightened up)
Make ahead tips
Tuna salad was made yesterday
cacciatore and tortilla soup will be made today.
chili will be made friday or Saturday.
Broccoli and cheese soup will be made tomorrow.