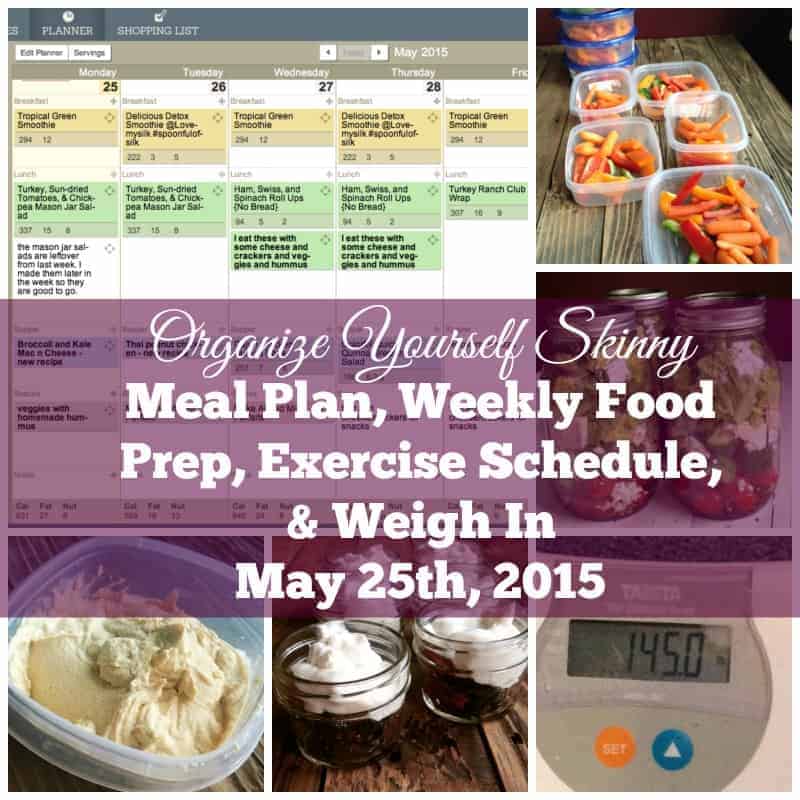 Hey hey! I hope you had a nice long weekend. I just want to take a moment and remember all the men and woman who served our country and made the ultimate sacrifice.
This weekly meal plan post is going to be short and sweet. I spent most of the weekend cooking up some new recipes and writing out blog posts for this week – so this blogger is one tired woman! However, I have to say I am pretty pumped for the new blog posts and recipes coming your way. Lots of goodies.
First, let's talk about my weigh in.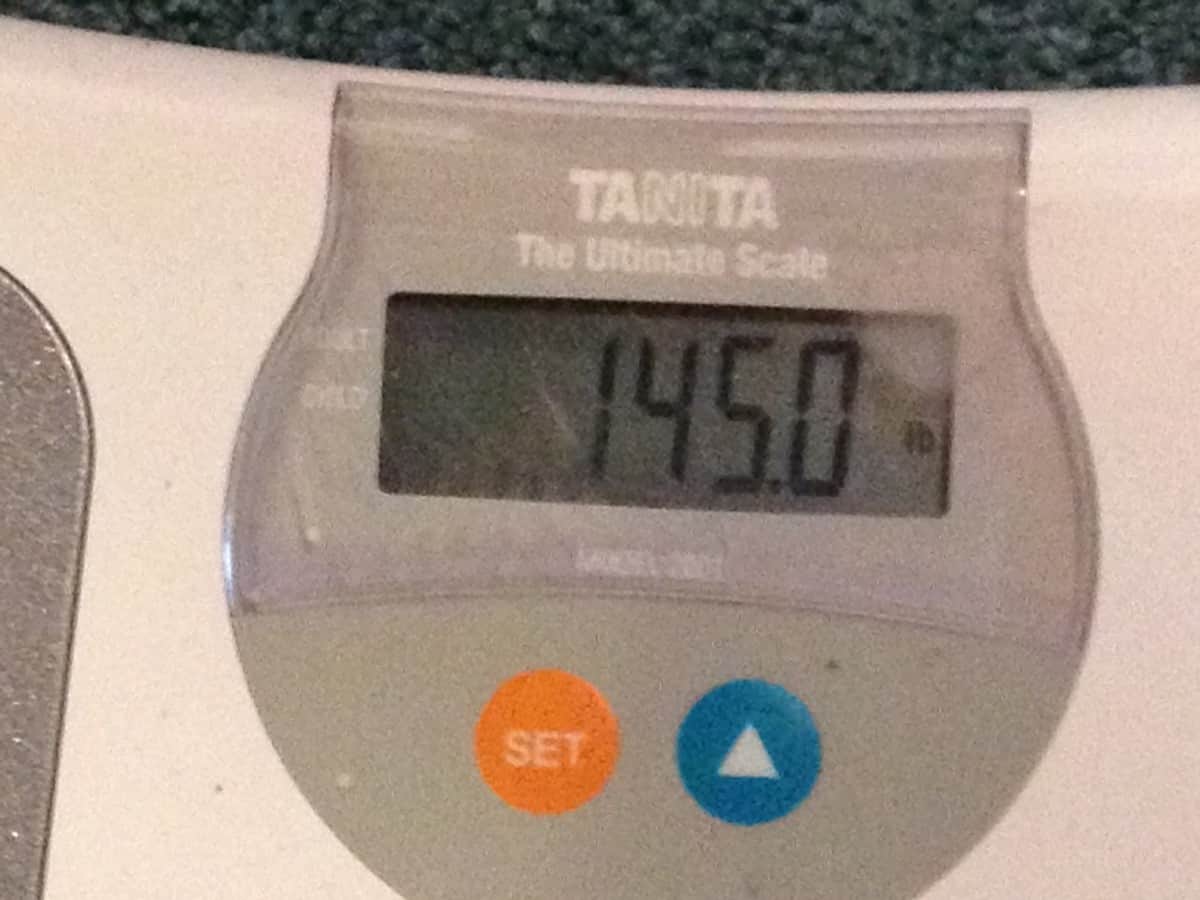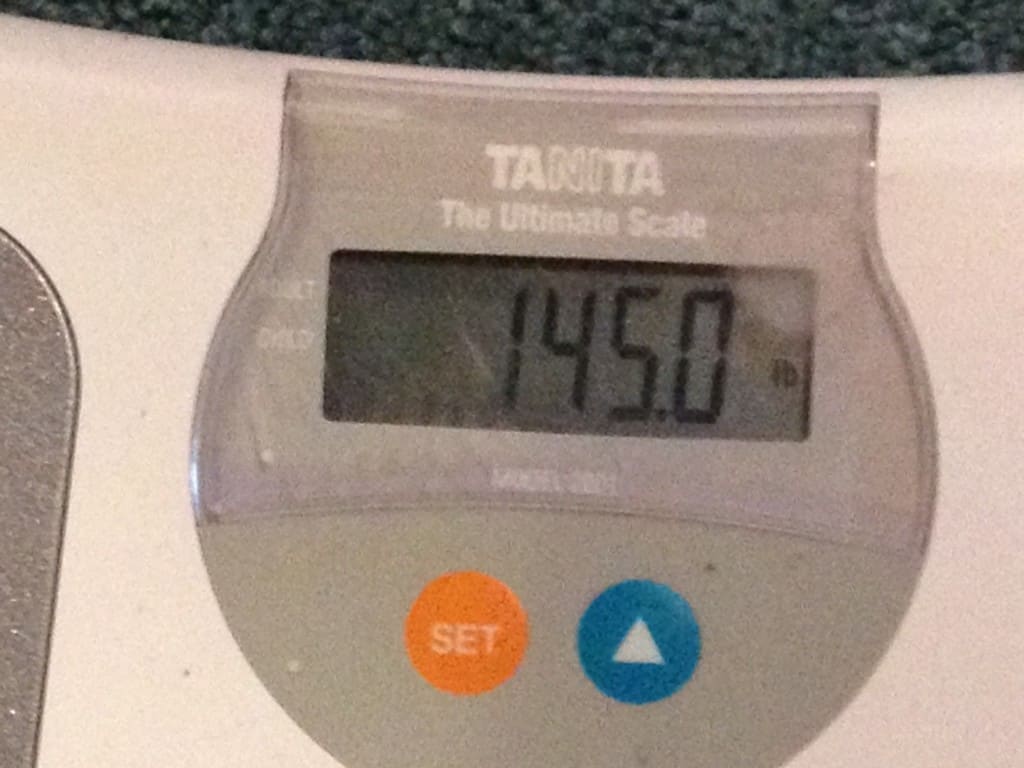 Nothing major to report on my weigh in this week – again. I am going to keep plugging away and moving forward because summer is almost here and I want to feel comfortable in all my new cute summer clothes I am starting to collect. By the way – totally off topic – but I have a new favorite store. It's an online boutique called Filly Flair and they have some of the CUTEST clothes I have ever seen. My style all the way. I would describe their clothes as feminine, flirty, with a twist of country. Plus, their prices are very reasonable. I found out about this online boutique from someone I follow on Instagram (can't remember who) but I have not stopped shopping since. So stayed tuned if you are looking for new clothing styles.
Onto my exercise schedule. I exercised 3 times last week. As I have said before 3 days a week is my bare minimum. My goal is to exercise 5 days a week.
Here is my exercise schedule.
Tuesday, Wednesday, Thursday, Friday, and Saturday
Cardio
45 minutes on the treadmill. I had to take it easy with running last week because my knee was bugging me. I really hope I am not starting to have knee problems. #turning40problems Anyway, I will do more power walking than running.
Strength Training
Legs
50 squats
Arms
Bicep curls and triceps extensions – 3 sets 8 repetitions each using resistance bands.
25 modified push-ups
25 fly presses using 5 lb weights laying on my exercise ball.
Core
50 crunches using my exercise ball – FYI these are KILLER
25 russian twists using my exercise ball 2 (30 second planks) using my exercise ball
My Weekly Meal Plan and Food Prep
As always you can find my meal plan on Plan to Eat. If you are a subscriber and friend me (username organizeyourselfskinny) you can access all my previous meal plans, adapt them to your needs, and print out grocery lists. You can also create your own custom weight loss meal plans on Plan to Eat. They offer a free 30-day trial so give it a try and see what you think.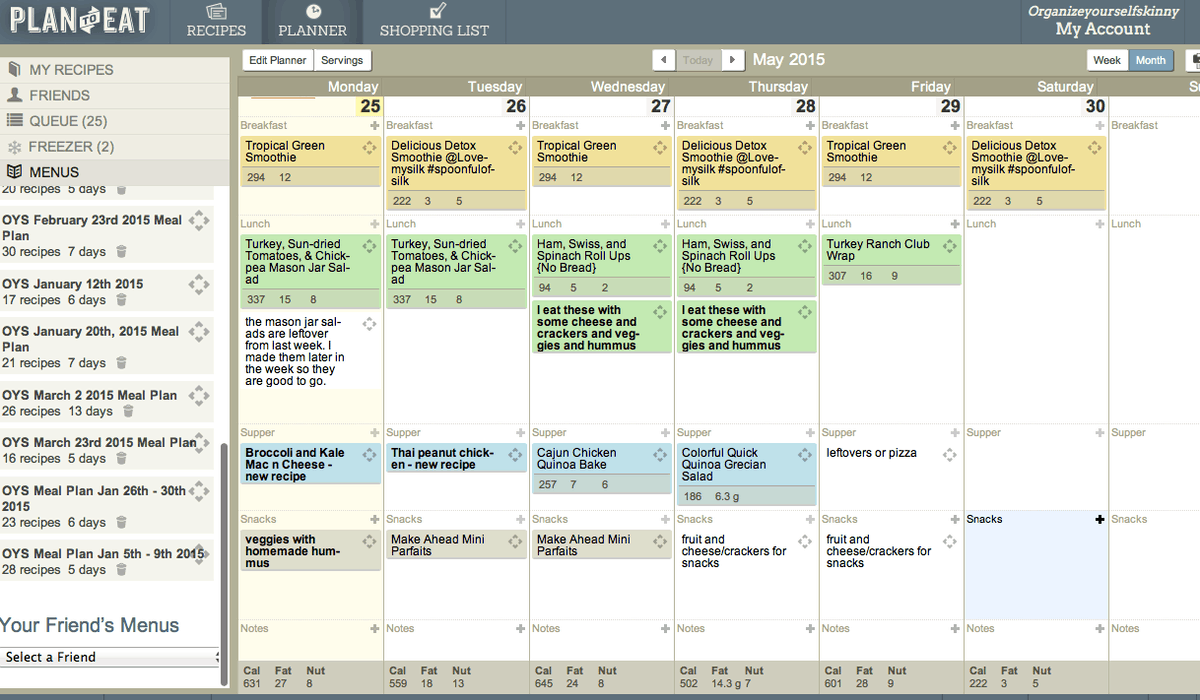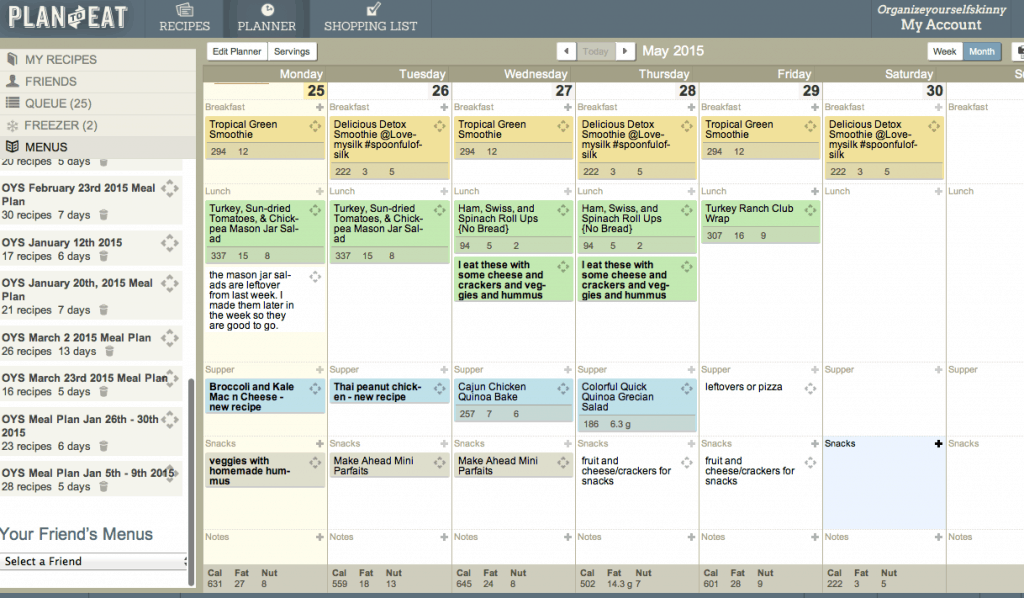 Breakfast
Make ahead tips
Lunch
Greek Mason Jar Salad (I put the Turkey mason jar salad on Plan to Eat by accident)
Ham, Swiss, and Spinach Roll Ups 
Make ahead tips
I still have a few mason jar salads leftover from last week. They are still good because I made them later in the week. If you have questions about mason jar salads you can check out my tutorial.
Snacks
Make- ahead 'fruit on the bottom" yogurt cups
Veggie snacks packs with homemade hummus
strawberries, grapes, and apples
cheese and crackers
Make ahead tips
I made the fruit and yogurt cups on Sunday. I made them without granola this week.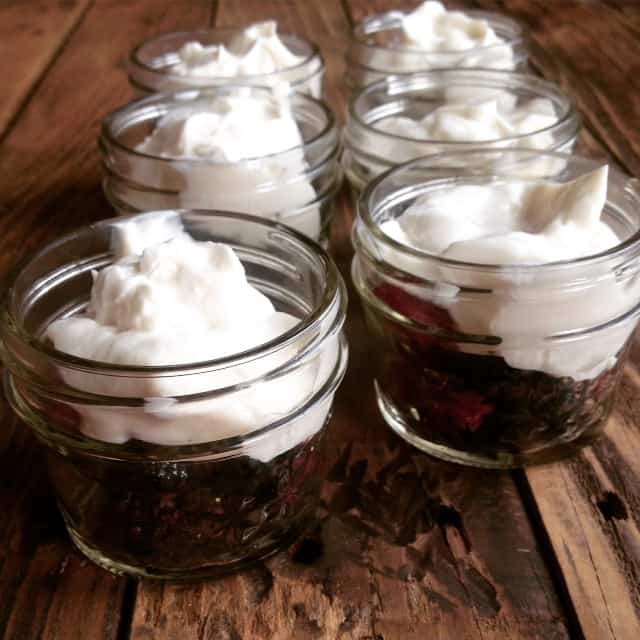 I put the veggie packs together yesterday and made the hummus. I made the hummus using my Vitamix but you can certainly use a food processor too.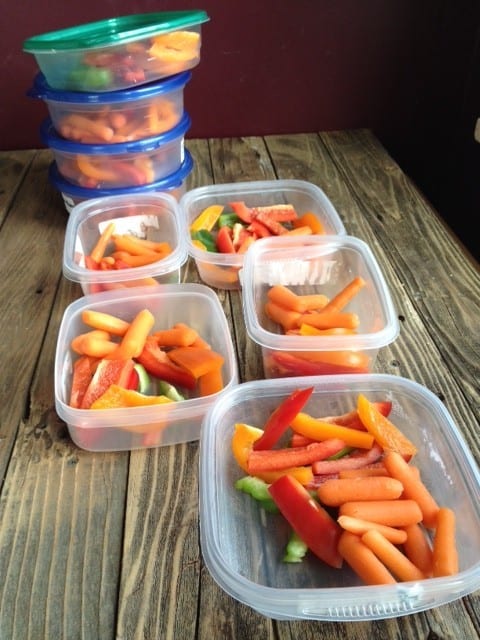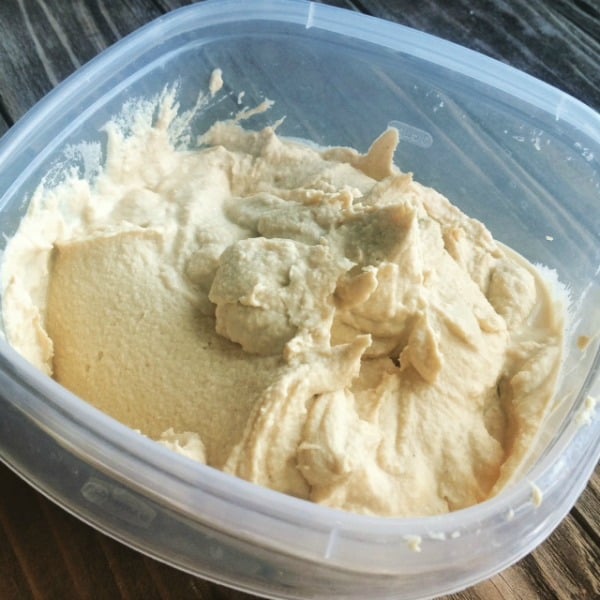 I also cut up the cheese, portioned out the crackers, and cleaned the fruit. Sorry, I forgot to take pictures.
Dinner
Kale and Bacon Mac n Cheese – new recipe will be posted on friday
Slow Cooker Thai Peanut Chicken Wraps – new recipe will be posted this week
Greek Quinoa Salad – new recipe will be posted this week
Make ahead tips
I still have a couple cajun chicken quinoa bake in the freezer.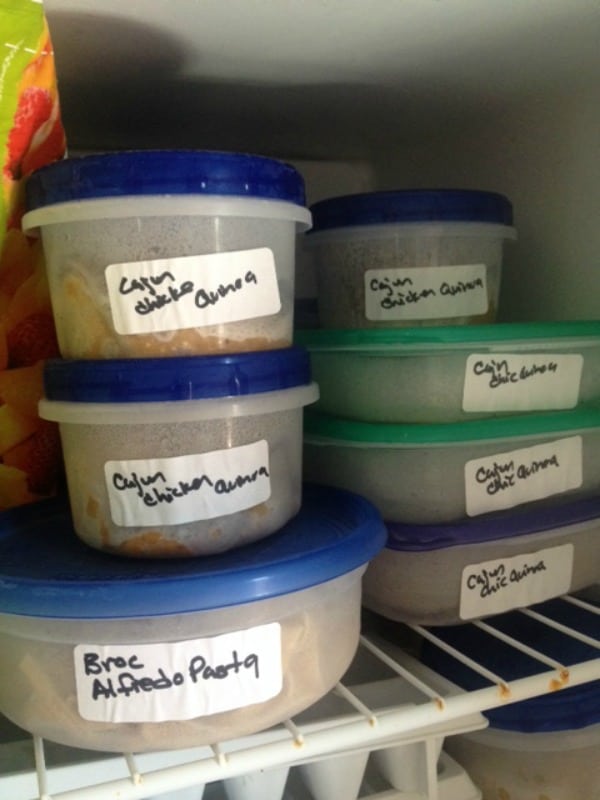 I made the mac n cheese and thai chicken yesterday. Both are stored in rubbermaid containers in my refrigerator. My plan is to portion out and freeze the leftovers tomorrow.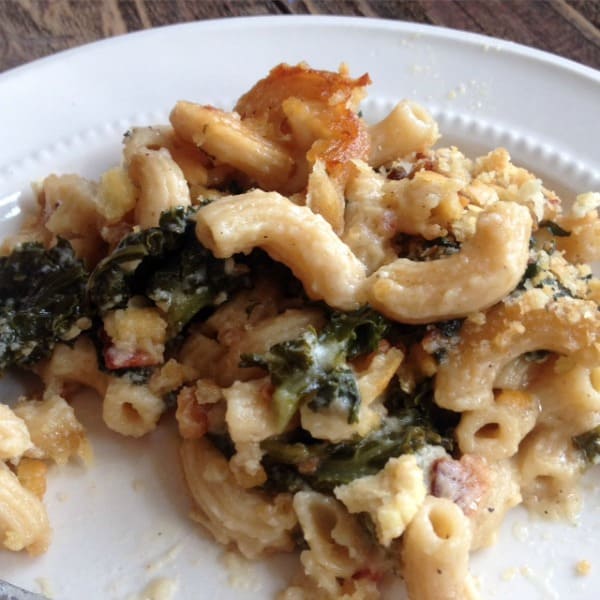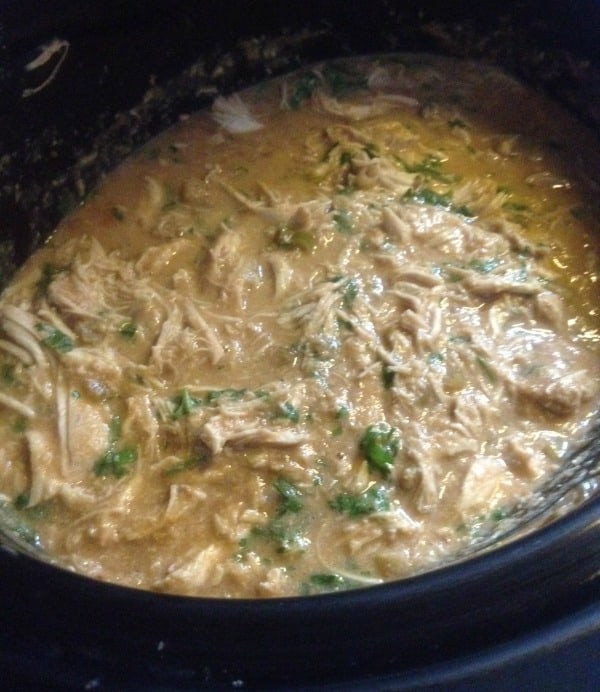 Greek quinoa salad will be made tomorrow.
Pizzas will be made the night we eat them.
Meal planning has made a huge difference in helping me lose weight. It keeps me focused, intentional, and organize with the foods I eat. You can read all about this weight loss strategy and the others I use in my new ebook, Organize Yourself Skinny: 5 Strategies to Help Busy People Lose Weight and Create a Healthier Lifestyle. I also include a free bonus 4 week make ahead meal plan with purchase! If you are a blogger check out my affiliate program.
Also check out my OYS essentials page with links to all the different products, tools, and food I recommend.
Get Instant Access to My Best Weight Loss Tips & Strategies!
Sign up now for a free step-by-step 7-day email course that I created exclusively for my email subscribers! That's you. I will teach the best habits, strategies, and insider tips so you can enjoy a lifestyle that encourages and supports weight loss! Stop relying on willpower and take control back over your life! You can do this. Let me help!