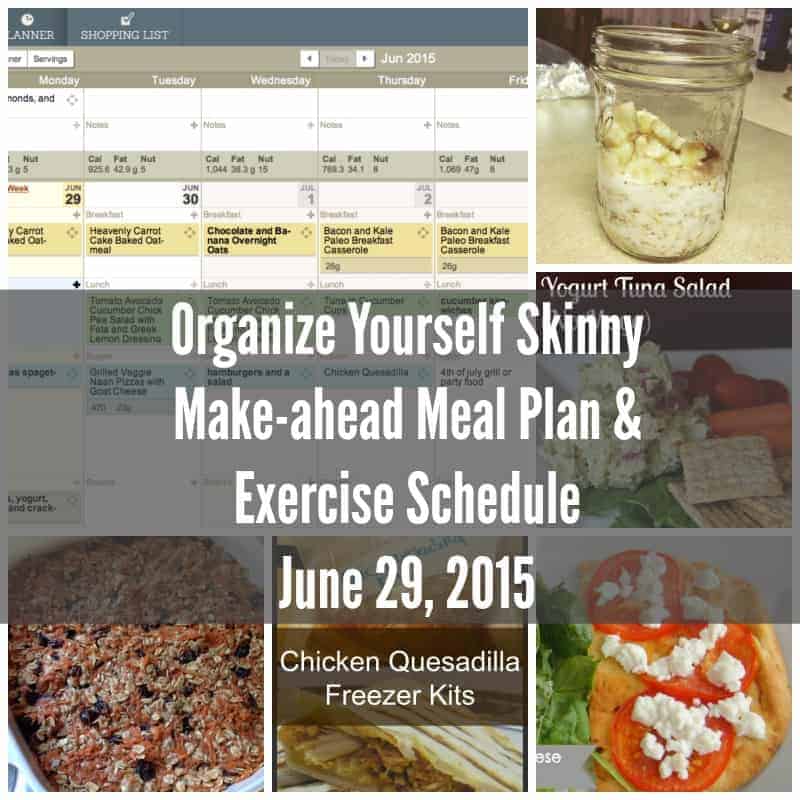 These weeks go by way…to…fast! Seriously, before I know it we are back to Monday and I need to get my meal plan up. My sister and nephew are still in town so not only is that making time go faster but I need to dig deep into my balancing skills. I guess this might be a con to working for myself – I get no vacation days. Nope, I still need to work. Of course, I can do some of my work while hanging out with everyone – like when I test recipes. However, there are times I need to get away and spend time writing. Like right now. I am sitting in a coffee shop typing away while everyone is hanging out at the cabin. I probably could sit in the cabin and get my writing done but I get distracted easily so it's best I take a couple hours and go somewhere else to focus. Don't get me wrong I feel very fortunate to have so much flexibility but I think it's important to show the other side of being an entrepreneur once in awhile.
Since I am at our cabin this week I don't have access to a scale so no weigh in this week. I wish I had thought about this ahead of time because I would have checked my weight on Saturday before leaving and before my mom's spaghetti 🙂
I might not have a scale number to share but I can talk a little about how I feel this week. This past week I made it a priority to exercise. I have been queen slacker over the last few weeks and needed to get back on track…big time. I mean summer is officially here and there is no more time before short and bathing suit season is here. It's here now. So I got in 3 solid workouts. By the end of each one I was a sweaty hog mess! Seriously, I had to peel my clothes off. Those are my favorite type of workouts. In fact, in my opinion, if I can still go out in public after a workout then I didn't work hard enough. Anyway, I felt AMAZING after each one. I felt energized and accomplished. I need to remember that.
This week is going to be a little tricky with exercise because we are at our cabin. I did bring my exercise bands so I will continue with strength training exercises. Also, my sister and I have taken a couple hikes that seem to get my heart pumping. Of course, she makes it look so easy and does not even break a sweat. Me on the other hand…I am dragging about 6 steps behind her and huffing and puffing. It takes about 35 minutes to hike this trail around our cabin so I feel that is a pretty decent work out.
I will be at my house later in the week so I will make sure to get in a solid run on my treadmill then do all my strength-training exercises. I am already missing my exercise ball.
Okay let's get to my meal plan. I feel my meal plan is always screwy during a holiday week, especially when I am not at home. I think that might be a good blog post "how to stay on track when camping". Not just any vacation but camping in the middle of nowhere without access to grocery stores or a treadmill. I think it is easier at a hotel when at least you have access to certain amenities. I will have to get back to you on that. Until then, I would love to hear your tips. If you are campers then how do you stay on track while out in nature?
Here is my meal plan on Plan to Eat. If you subscribe to PTE then send me a friend request (username organizeyourselfskinny). Once I accept it you will have access to all my weekly meal plans and could then adapt them to fit your needs and print out grocery lists. Keep in mind that I have to manually accept each request. I try to get to all of them as soon as I can, and not miss any, but sometimes some of them fall through the cracks. If that is the case with your request please email me at tammy@organizeyourselfskinny.com, with your username, and I will take care of it asap.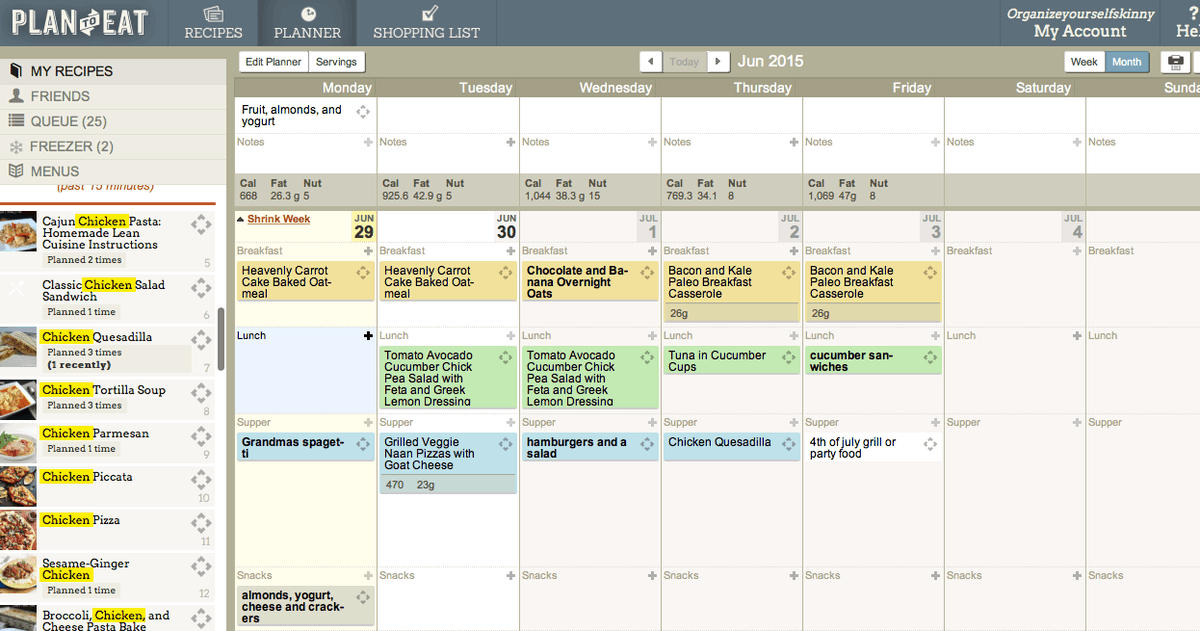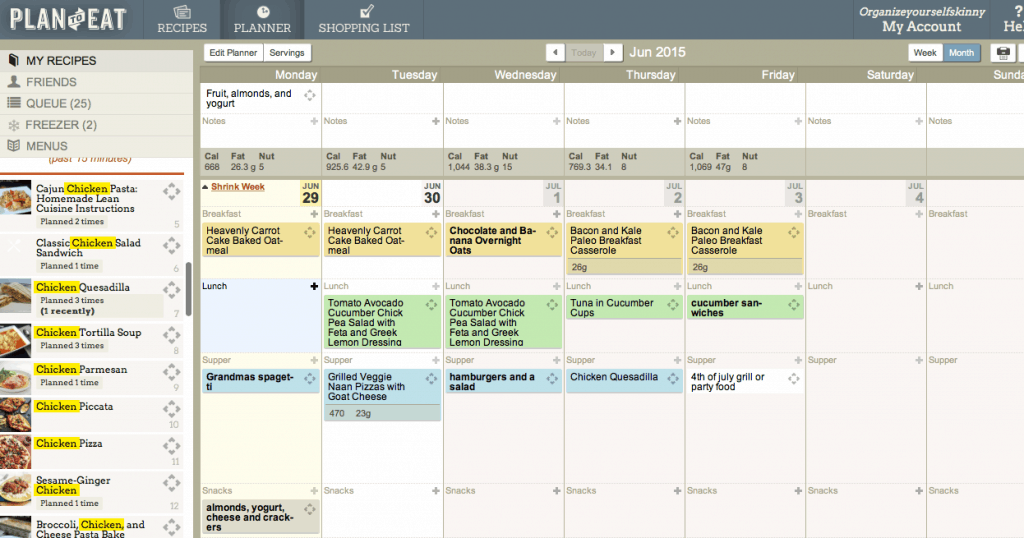 This is what I plan to eat this week.
Breakfast
Chocolate Banana Overnight Oats
Bacon and Kale Egg Bake
* all three of these are new recipes
Make-ahead tips
I made the oat recipes today. I don't usually eat a lot of oats but these are the ingredients I had on hand so that is what I made. Both recipes will be shared this week. They are awesome too!
The egg bake will be made later in the week.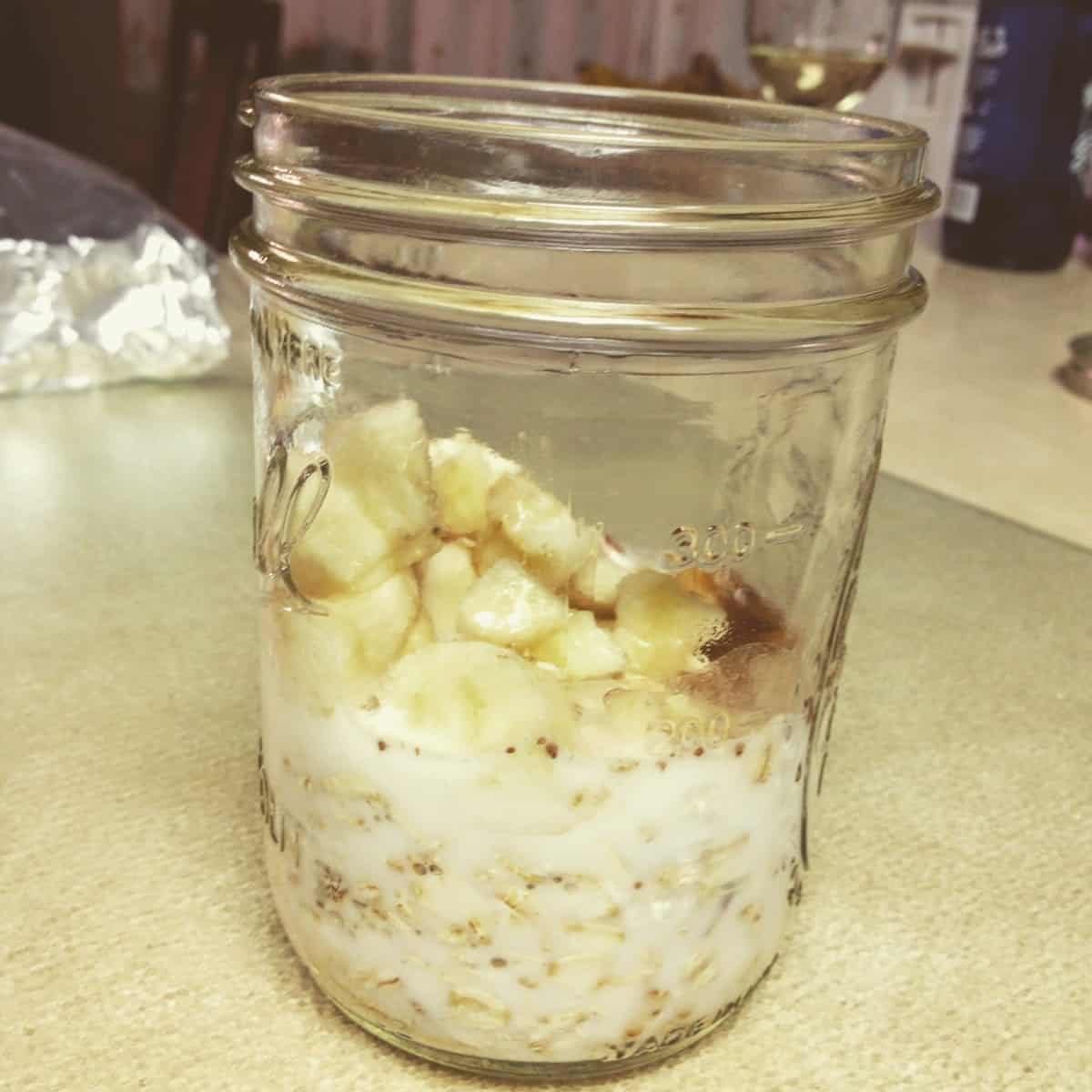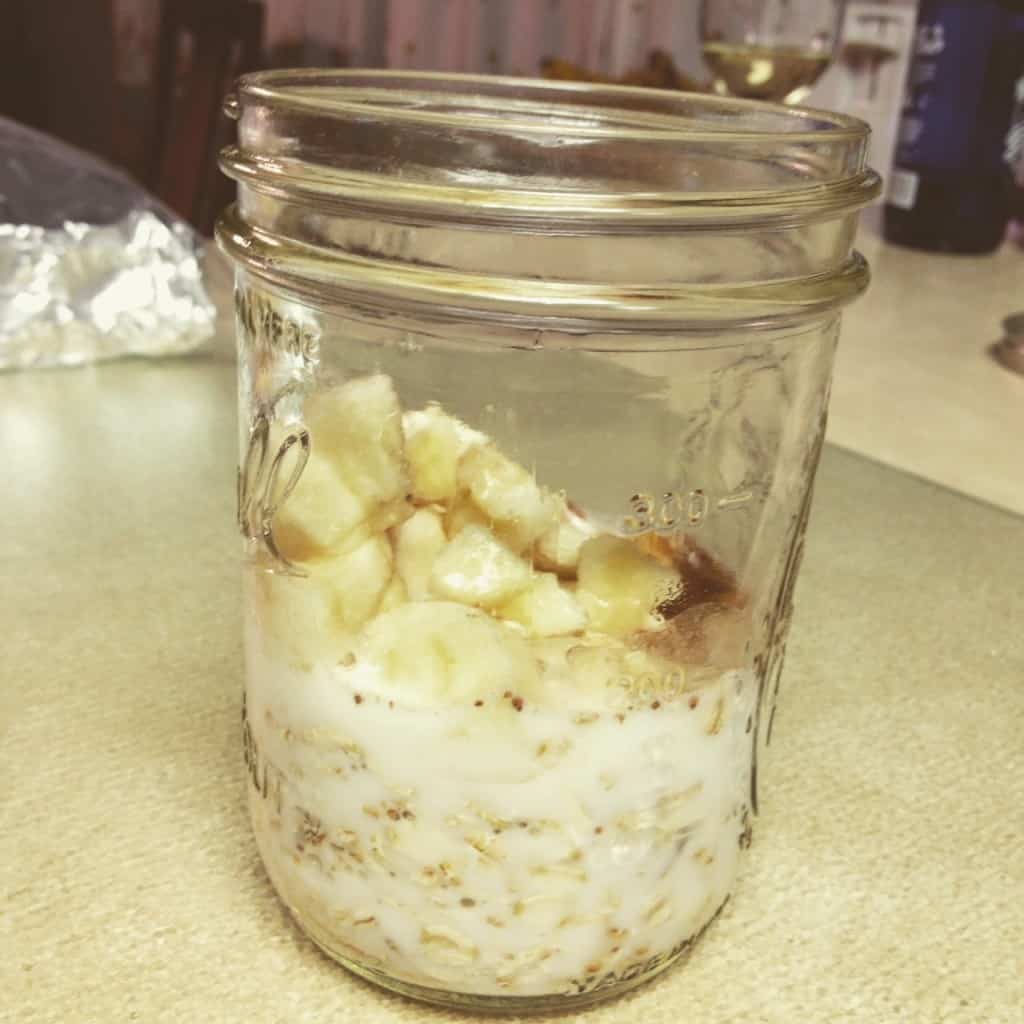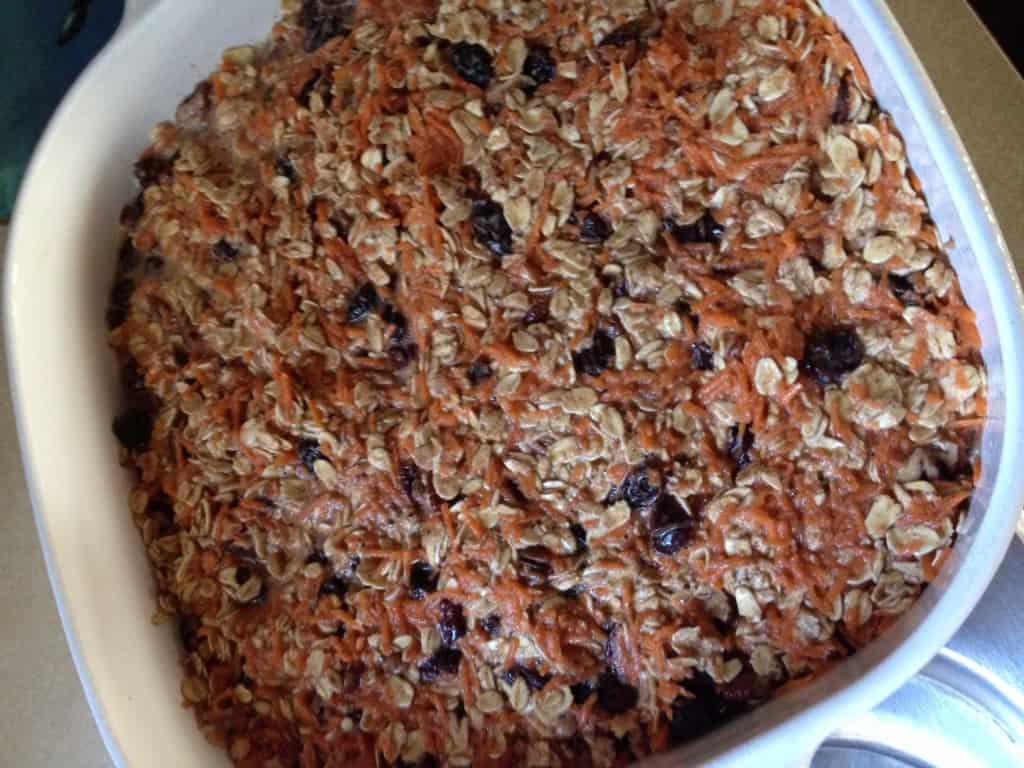 Lunch
Cucumber sandwiches – new recipe
Tuna salad in cucumber cups –
Make-ahead tips
Chickpea salad will be made tomorrow.
Cucumber sandwiches will be made when I am ready to eat them.
Tuna salad will be made later in the week.
Snacks
Almonds
Yogurt
Cheese and crackers
Dinner
My mom's spaghetti
Food on the grill and leftovers
Make-ahead tips
Like I said this week is a little tricky. I am planning easy dinners and don't need much made ahead of time.