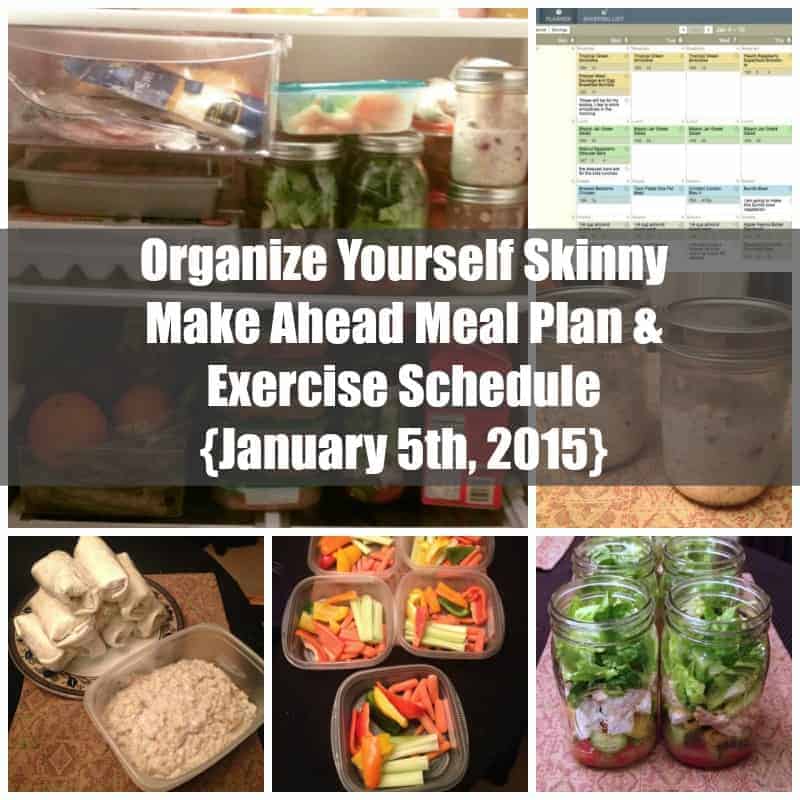 Hi everyone! Happy New Year! This is my first meal plan and exercise schedule post of 2015. Since it is so late and I want to be up bright and early tomorrow – to run on the treadmill – I am going to get right to it. Don't worry I have lots on New Year New You inspirational posts coming in the next week – you are going to love them! Also, my weigh in posts will start back up next week.
Here is my exercise schedule. I will complete all these exercise 5 times this week (Monday – Friday)
Cardio
Treadmill 45 minutes (10 minute warm up, 20 minute run, 10 minute powerwalk on incline, 5 minute cool down)
Core
100 crunches
2 (30 second) planks
2 (30 second) Russian twists
Arms
25 modified push-ups
2 sets of 8 bicep curls using 5lb weights
2 sets of 8 tricep extensions using 5lb weights
Legs
25 lounges
50 squats
Make ahead meal plan
As always if you are a Plan to Eat subscriber you can view my recipes and meal plans over there too by friending me (my username is organizeyourselfskinny). This gives you access to grocery lists and the ability to add in different recipes.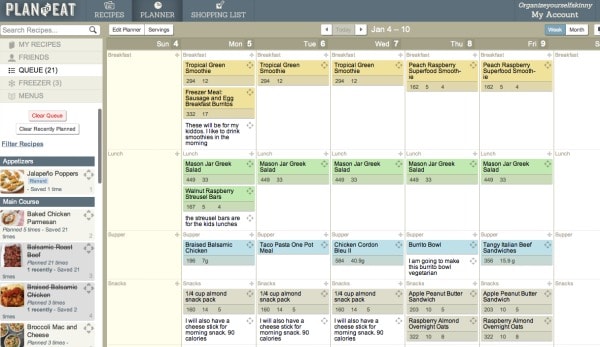 Breakfast
Tropical Green Smoothie
Peach Raspberry Superfood Smoothie
Make ahead tips
For the smoothies I froze the bulk kale I purchased.
The burritos and oatmeal are for my girls. I made those both ahead of time today.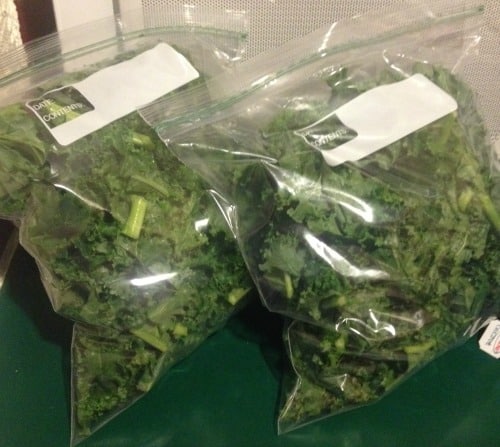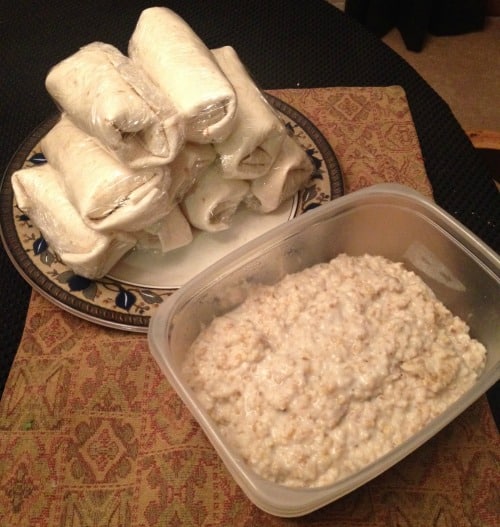 Mid morning and afternoon snacks (I will choose one of these for each snack)
Apple peanut butter sandwiches
¼ cup raw almonds
Cheese stick
Make ahead tips
I put together a refrigerator snack kit with apples, almonds, cheese sticks, and yogurt.
I made a couple jars of overnight oats.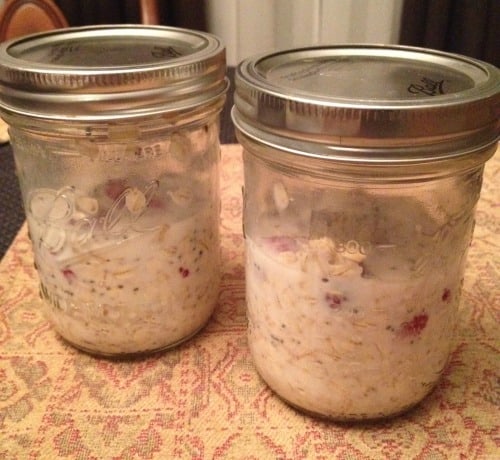 Lunch
Keto Greek Salad in a Jar
Make ahead tips
Dinner
Balsamic Chicken
One Pot Taco Pasta
Chicken Cordon Blue
Burrito Bowls
Tangy Beef Sandwiches
Here is what my refrigerator looks like tonight as I head to bed. I feel ready to start out week!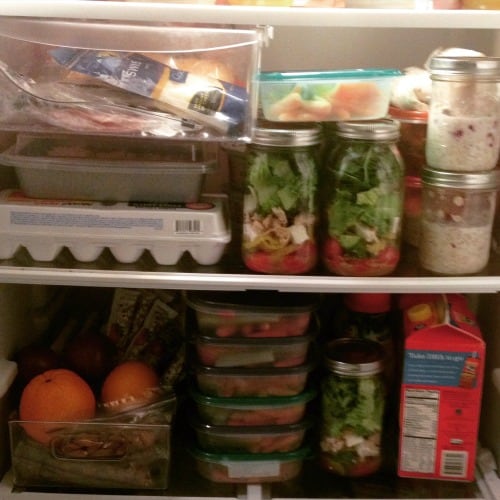 What's on your meal plan this week?