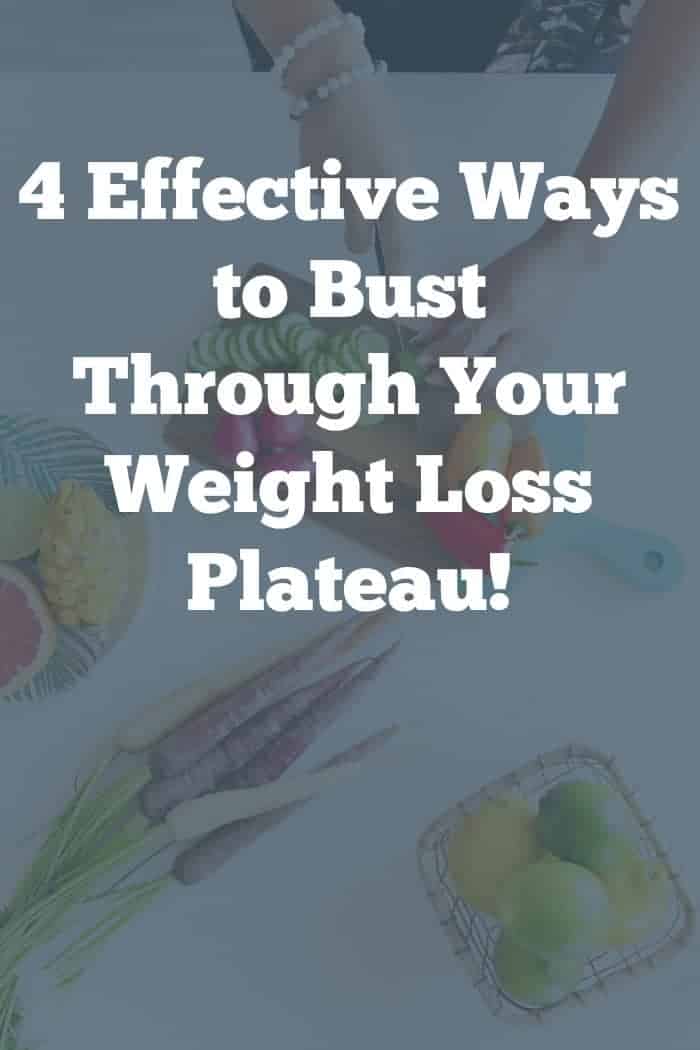 Okay, so you made the decision to get in shape and lose some extra weight that you've been hanging onto. For the past couple of years, you have not really exercised consistently, although every now and then you have had a burst of motivation that just didn't last. You have been so crazy busy with your two small children, your job, maintaining your household, etc. to really devote much time to being healthy. Your meals have consisted of convenience foods, whether it be eating out, ordering in, or throwing together prepackaged, processed dinners. Now you have finally made the commitment to getting healthy and shedding some pounds. The first thing you do is start walking every day, and like magic the pounds start coming off. Next you decide to clean up your diet a bit, and again you see results. You join a gym and continue to count calories. Then all of a sudden, halt! Your weight loss just stops dead in its tracks. Honestly, you have been doing the same things you were doing when the weight fell off, so why is this happening? This is called a weight-loss plateau, and it happens to many people, but you can push past it.
First of all, let's talk about why this happens. When your body gets to a weight that it can maintain with the diet and exercise you are doing, it means that your body is used to the routine. You are most likely sticking with the same amount of calories, types of foods, and eating habits as when you were losing weight because they worked. You are probably working out with the same frequency, intensity, and duration as before too. Your body has become comfortable with all of this and doesn't see any further need for change. First ask yourself, do you really need to lose more weight? Maybe this is your happy weight. You don't want to get to a lower weight that you won't be able to maintain in the long run. However, if you are seriously not happy with the weight you are stuck at and you know you can do better, then it's time to change things up!
Start tracking (again)
You may have gotten a little too comfortable with trusting yourself, especially with your eating habits. If you recorded your eating and exercise habits in a journal or a program like My Fitness Pal when you first wanted to lose weight, go back to it now. If you never tracked, this is the time to use this tool. An app like My Fitness Pal can tell you how many calories you should be eating a day in order to reach and maintain a certain weight. By logging your eating and exercise habits into this program, there is no room for error. You won't forget about that handful of almonds you grabbed before dinner or that glass of wine you had last night. This will keep you honest and help you see where there is room for improvement. Tammy did a great post about My Fitness Pal which you can read here.
Eat more
Okay, let me clarify. Eat more of the foods that fill you up for less calories. This would include high-fiber, low-fat foods like vegetables. Eat them by the bucketful. Eat them before every snack and meal. They will fill you up so you have less room for the other foods that contain more calories. I am not, and would never, suggest cutting out any types of food. You still need carbohydrates and protein, but when you start your meal with a giant salad, you will only need to eat a smaller piece of chicken to satisfy you.
Healthy recipe ideas:
Almond and Dark Chocolate Energy Bites
Add exercise intervals
You've probably read several other posts where I mention this, and that's because they really work. If you have been consistently running for 30 minutes on the treadmill, that's great, but your body has learned how to do this task so efficiently that it doesn't have to work hard (read: burn as many calories) anymore to accomplish it. Instead, crank up the speed for a minute so that you are really pushing and working hard, then come back down to your normal speed for a couple of minutes. Keep alternating like this back and forth. This is a serious metabolism booster, not only during your workout, but for hours after.
Related post:
30 minute calorie burning treadmill workout
Add strength training (or increase the difficulty)
I have touted the awesome benefits of strength training before, and I will do it again and again. Strength training is like a secret weapon. It feels like it's easier than cardio, but this is where you will really see the payoff. This is what makes your body start to change in ways you never knew it could. Start with just simple dumbbells at home doing basic moves, then move onto the weight machines at the gym, or take a sculpting class. Strength training builds muscle, and the more muscle you have, the more calories you burn all day long. What a great reward!
Related posts:
Targeted Toning Moves to Do at Home
What are some tips you have for breaking through a weight loss plateau?