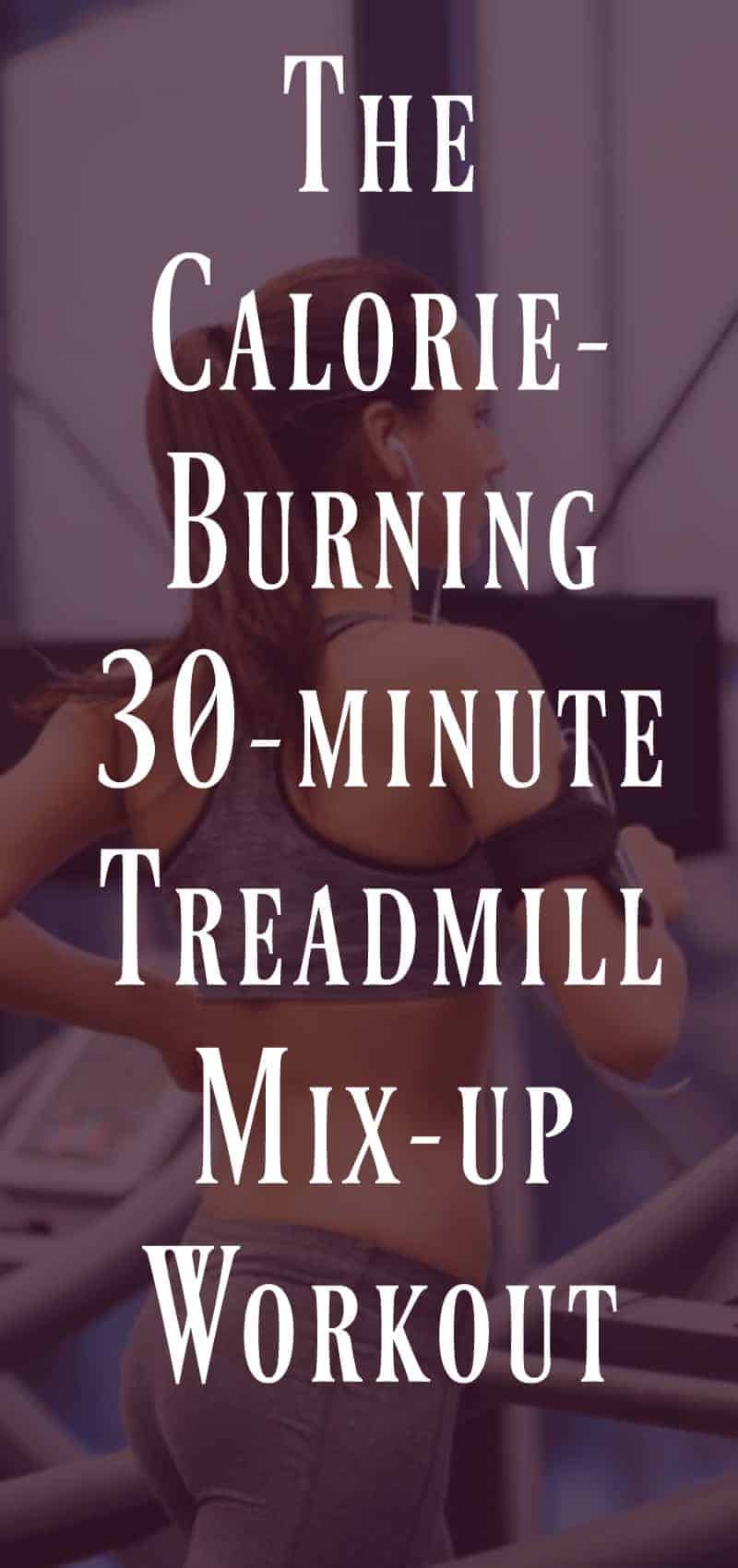 We are struggling here in Buffalo to finish out the long winter. Many people will still take their running workouts outside, but if you're like me, the treadmill becomes your best friend in the colder months. Also, if your regular runs ever start to feel boring, endless, and repetitive, it's definitely time to switch things up. You want to keep your workouts interesting, so that you continue to do them and see results. A treadmill is a great piece of exercise equipment for people of all fitness levels. But you really want to put that treadmill to some creative uses, especially when you have a tendency to get bored with it. I love the convenience of having a treadmill at home, but if you don't have one, then just do this on the treadmill at your gym.
It's so important to periodically change up your workout routine. See this post for some other great ways to do this. In order to do that, I like to create treadmill mixup workouts. I love workouts that have you doing something different every couple of minutes. It makes the time go by so much faster. If there is something really challenging, it's so much better knowing you only have to do it for one or two minutes, and then you get to move on to something else. You just really want to push yourself to make it through the tougher intervals. Plus, interval training is a great way to rev your metabolism, and teach your body how to be a lean, mean fat-burning machine all day long.
This 30-minute treadmill workout changes what you are doing every couple of minutes, so the thirty minutes will just fly by. For this workout, I focused on using the treadmill incline to challenge your lower body muscles. Then you finish with a burst of faster running. You are going to push your aerobic capacity, you are going to get your heart pumping hard, you are going to tone your lower body muscles, and you are going to scorch some serious calories. After this workout, you will feel fantastic and satisfied. Crank up your running playlist, lace up your running sneaks, and hop on the treadmill…it's time to mix it up!
Minutes What to Do
0-2 Walk at 4.0 mph
2-5 Jog at 5.0 mph
5-7 Jog on an incline of 2 at 4.5 mph
7-10 Power walk on incline of 2 at 4.5 mph
10-16 Alternate 1 minute intervals of jogging on an incline of 3 at 5.0 mph, with 1 minute intervals of jogging on an incline of 3 at 4.5 mph. Do this for 6 minutes.
16-18 Power walk at 4.5 mph
18-20 Run at 5.5 mph
20-22 Run at 6.0 mph
22-25 Power walk at 4.5 mph
25-30 Cool down. Keep slowing your walking pace until you feel cooled down.
If you need some music inspiration for this workout, see this post for some songs to add to your playlist.