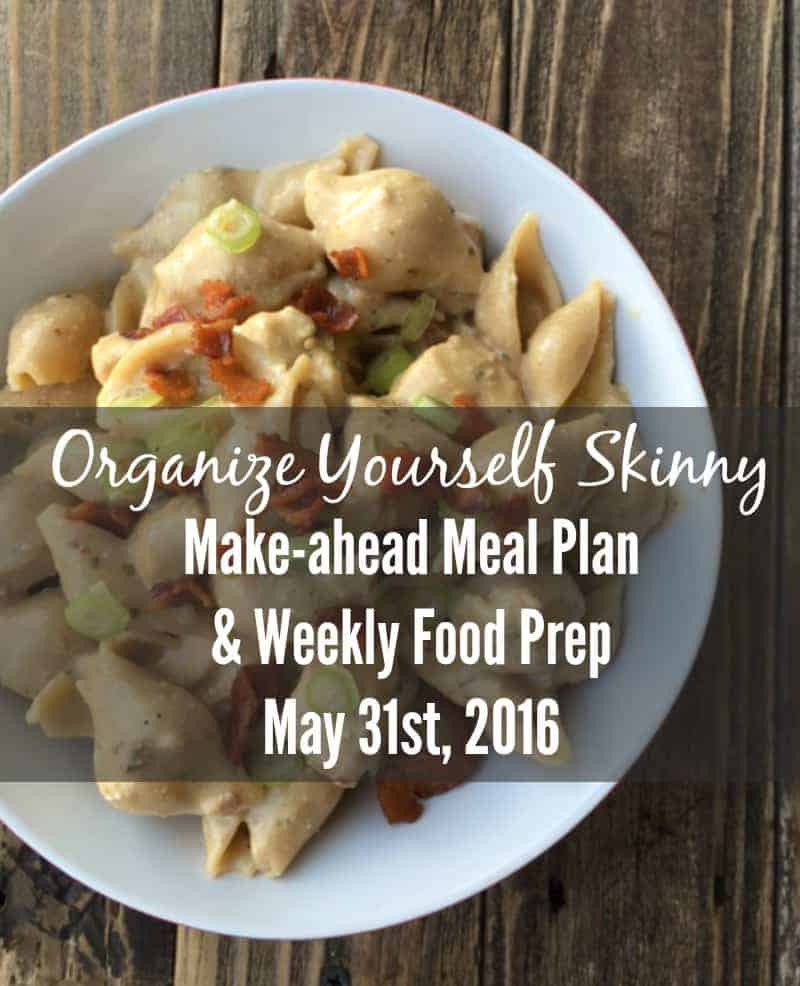 Hey everyone! Soooo this weekend was awesome! I ran my first half marathon. Yay!! Just in case you didn't know that is 13 miles! Yup! 13 miles! I started training in February and yesterday I actually did it. I didn't run the entire thing. I ran the first 6 miles and then walked and ran the rest. It took me just over 3 hours. Obviously, that not the best time ever but to me it felt like quite an accomplishment.
I almost didn't go. It was super hot this weekend, I had a lot going on the day before, plus a million of other excuses I created in my head. I wanted to throw in the towel and just sleep in. But my girlfriends pushed me, said "we're doing this" and I'm so grateful for that. It was an amazing experience.
*I'm in the middle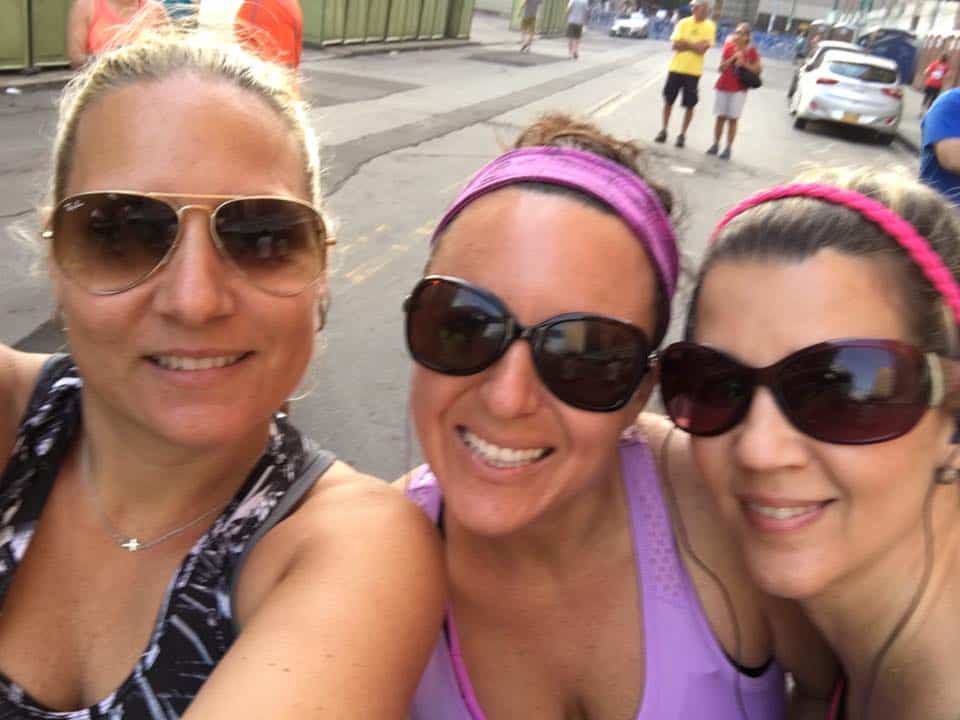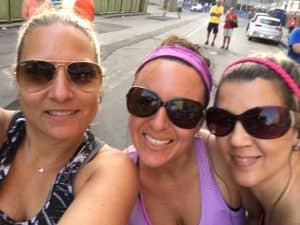 One thing I didn't expect from running the marathon was the emotional side of it. As I trained for it I didn't really think of anything but running. I didn't think about all the other people and what a huge accomplishment finishing a half marathon is. When my friend said "let's do the marathon" all I said was "okay" and we started running. We tried to fit in as much running as we could. Some mornings we could run 5 miles no problem and other mornings we were lucky to squeeze out 2 miles. We ran in the snow and the heat. But we did our best to run as much as possible.
Anyway, when race day came I felt a surge of emotion come over me. It kinda hit me then what I was doing.
This was my view as I started. Sorry it's blurry but I was trying to take it as I ran.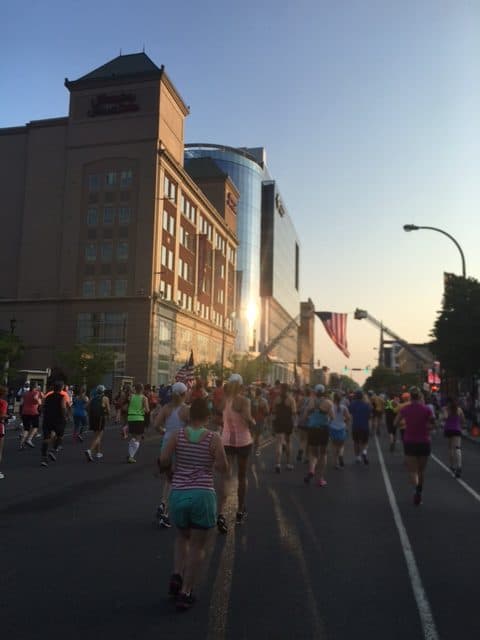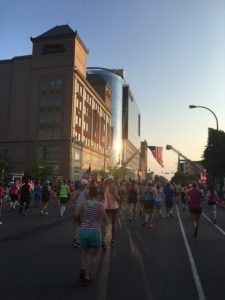 The emotion turned into adrenaline and  I just got into a zone, listened to music, and thought about life. Like I said I finished in just over 3 hours so I had plenty of time to think. As difficult as it was to complete 13 miles it was almost relaxing at times. Although, at around the 8th mile I probably would've jumped into a car to take me home if one was available. But I kept going and so glad I did. I always say that running is my therapy. It keeps me sane. I wish I took more pictures but my mind was focused and didn't even think about that. .
It felt awesome to set a goal and accomplish it. I'm so glad I pushed myself and had my girlfriends there to push me when I didn't want to do it. One of the things I thought about was setting more bigger personal goals because it felt great to challenge myself. I think it's easy to get comfortable in our day to day lives. However, when we challenge ourselves that's when change occurs and we grow. When you set goals, work towards them, and then accomplish them you gain a confidence that make's you feel like you can take on the world. That confidence is what will push you through other challenges and even tough personal times. So it's not just about the running or a race. Accomplishing goals is much more than that.
This was us afterwards. Don't mind my fat roll fanny pack picture. Hahaha. We were a sweaty mess and we couldn't feel our legs or feet. At that point I just wanted to get in my truck and take a shower. If you've been on the fence about running a race I highly encourage you to give it a shot. It never hurts to try and I bet you'll be pleasantly surprised.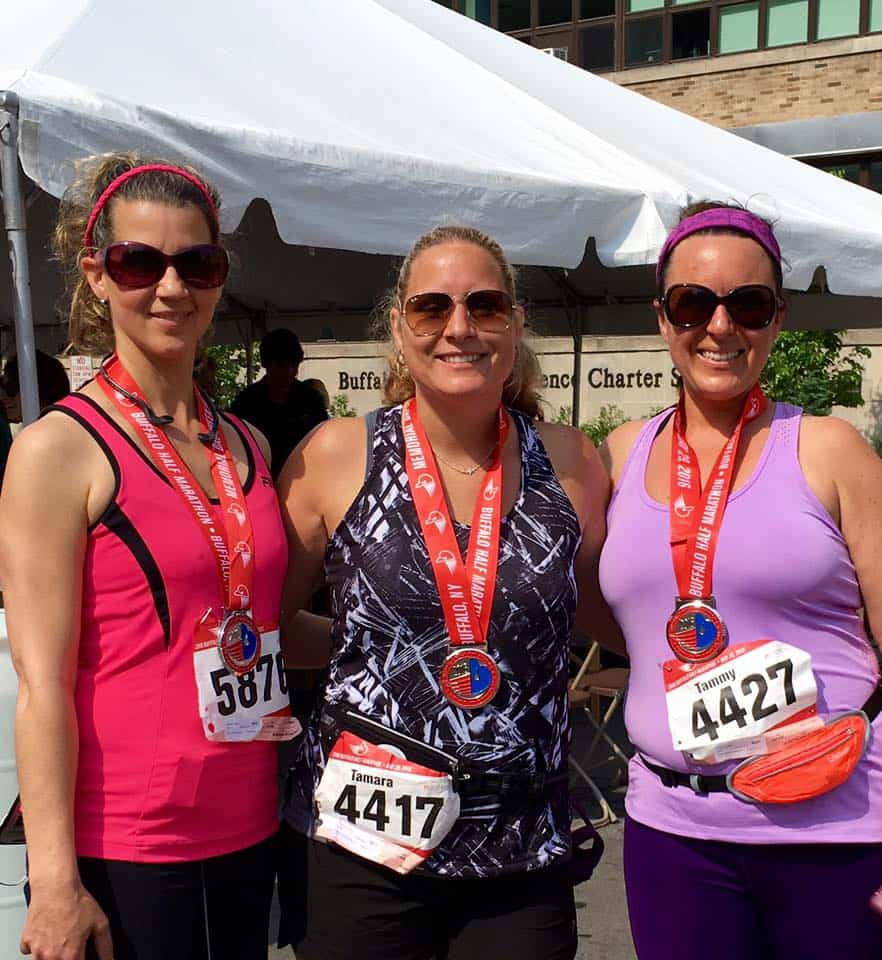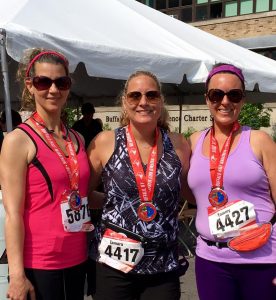 Okay let's get to my meal plan. This week was easy peasy because I did tons of cooking last week and stocked my freezer with dinner kits. All I needed to purchase from the grocery store was fruit, veggies, and lunch meat for rollups. Everything else was in my freezer.
Here's my meal plan over on Plan to Eat. If you subscribe to Plan to Eat then you will have access to all my menus, recipes, and grocery lists. I even put together a menu for my monthly stock up I did last week. Plan to Eat is a great resource for weekly meal planning but it really came in handy as I put together a beast monthly meal plan.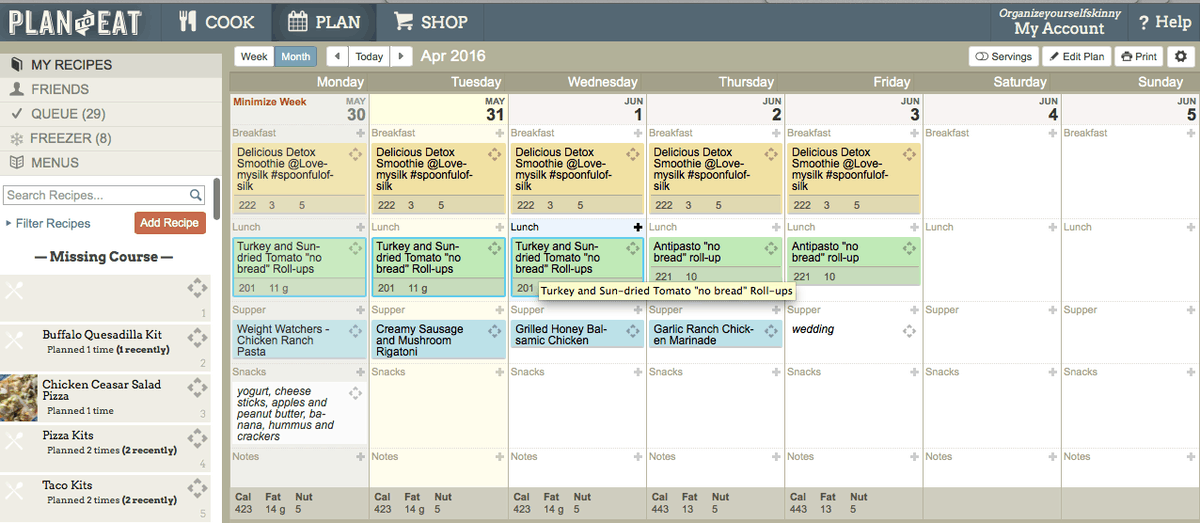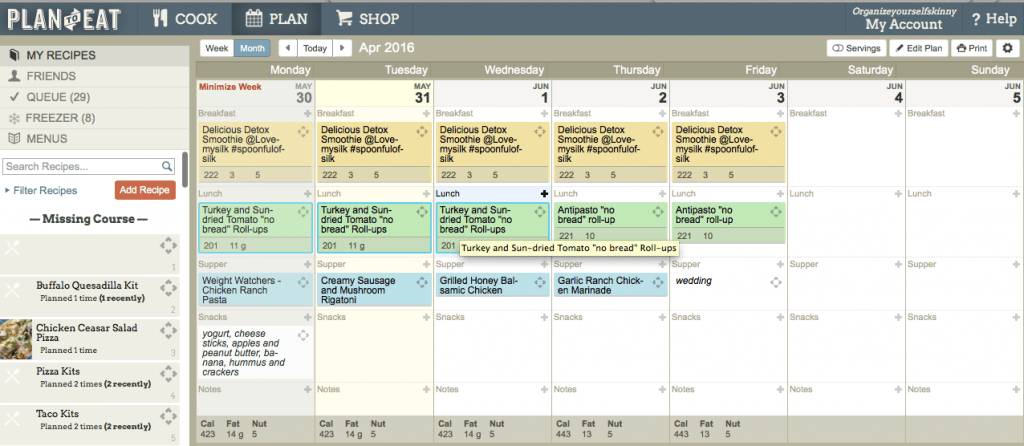 Breakfast
Make-ahead tips
Lunch
Turkey and Sun-dried Tomato Roll-ups
Make-ahead tips
these will be made the day I eat them.
Snacks
Cheese sticks
Greek yogurt
apples and peanut butter
hummus and crackers
Dinner
Chicken Bacon Ranch Pasta – new recipe
Creamy Sausage and Mushroom Pasta – new recipe
Grilled Honey Balsamic Chicken – new recipe
Grilled Parmesan Garlic Ranch Chicken – new recipe
Leftovers.
Make-ahead tips
All of the recipes were put prepared into dinner kits last week.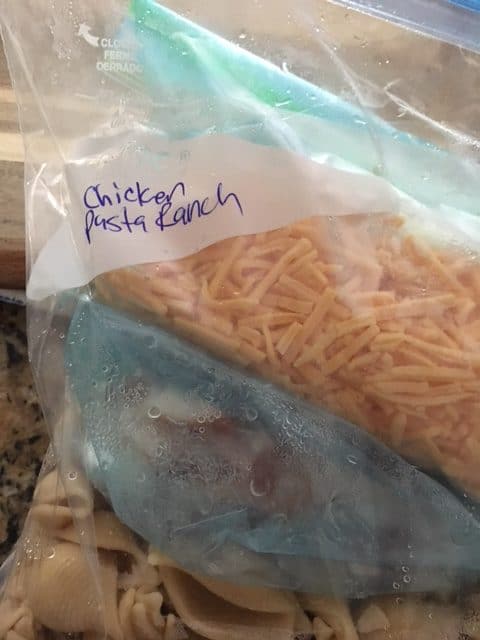 I cooked the both pasta recipes yesterday and stored in the refrigerator.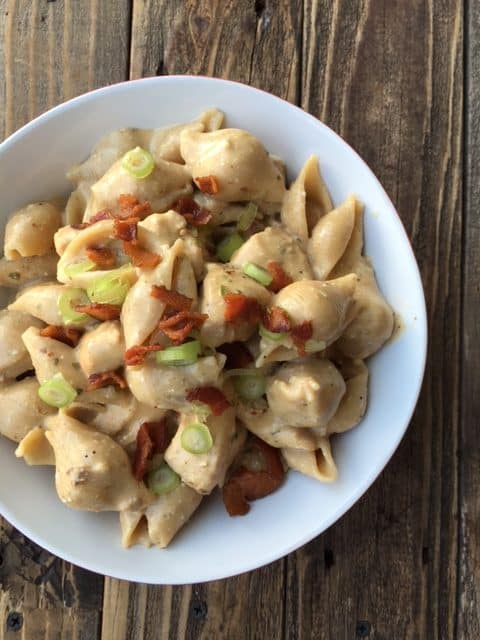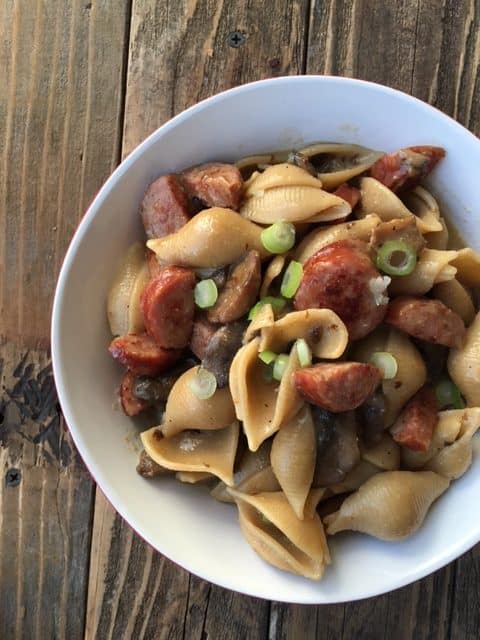 Grilled chicken will be made the night we eat. Those were also made ahead of time and frozen.