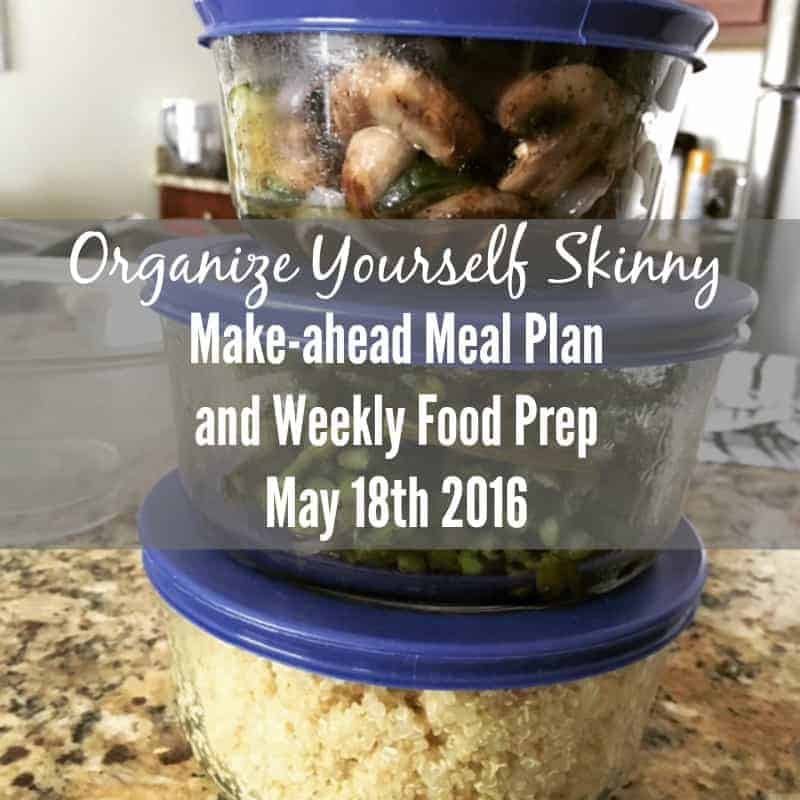 Hey OYS friends! Sorry my meal plan is a couple days late. Story of my life, right? These last few days have been tough. Sunday we held our Meal Prep and Exercise Like a Boss workshop and then it was full force with life and everything else. I need to food prep on Fridays or Saturdays when my Sundays are going to be crazy because I hate going into the week without having meals ready to eat.
Before I get started on my meal plan let me say the OYS workshops went great! I love meeting readers face to face. It was great. I learned a lot, and from the response I got, I know everyone got a lot out of it too.
Many of you who are not from the Buffalo area asked if I would offer my workshop online. The answer to that is yes. However, it might not be for a month or so. I'm sure you want more than just my Powerpoint slides so once I get all my materials created in an online course of sorts I will let you know. I also plan to create my ebook into a step by step course too. These will be my summer projects so keep in touch.
Ok let's get to my meal plan. This week is a clean out the pantry, freezer, and refrigerator week…again. I seem to have so much random food laying around. Mostly, because I'm a food blogger and I always have leftover ingredients or servings of recipes I'm testing out. Anyway, before I go on a big grocery run we are going to eat up what we have.
Speaking of grocery run. My goal starting RIGHT NOW is to get my grocery budget under control. A couple years ago I was using a cash system and that worked great with budgeting. Well now I'm running to store all the time and not budgeting the way I need to. So starting this month I'm going to allot $500 for groceries and see if I can stick to it. One way I hope to make that budget stretch is to plan out our meals monthly so I can save money by purchasing in bulk. This takes some effort on my part but I'm determined to get my grocery budget back under control.
Breakfast
Eggs and toast
Peach Raspberry Superfood Smoothie
Make-ahead tips
I'll make these meals the morning I eat them.
Mid-morning snack
Yogurt (forgot to add that to Plan to Eat)
Apple and peanut butter
Lunch
Ham and Swiss "no bread" Rollups
Make-ahead tips
I will make the rollups when I eat them.
I changed up the vegetables in the salad. Instead I roasted vegetables I had leftover in the refrigerator. I also made a batch of quinoa and stored the ingredients separately. For lunch I'll throw together the ingredients in a bowl, sprinkle on some feta, and bam salad is served.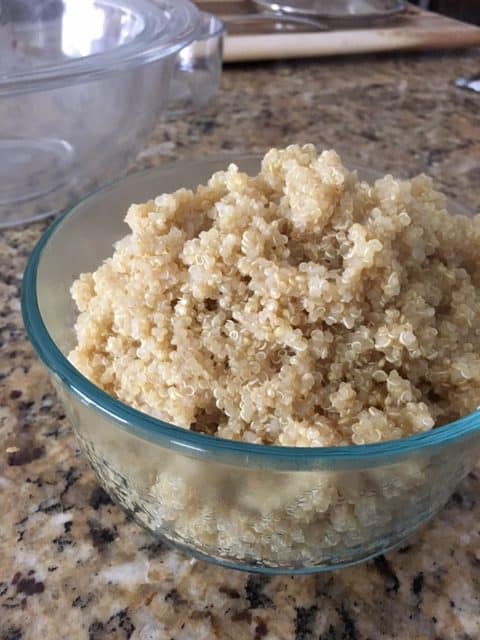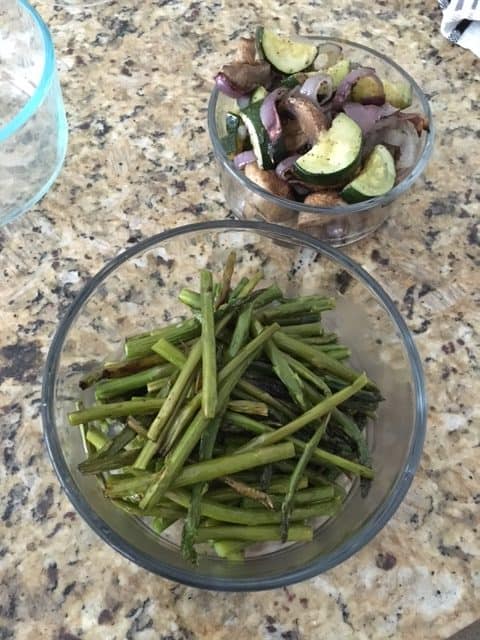 I also stored some lettuce and greens in mason jars for the salad too. So this isn't exactly the same as the power salad but it gives you an idea how to make one using the ingredients you have available.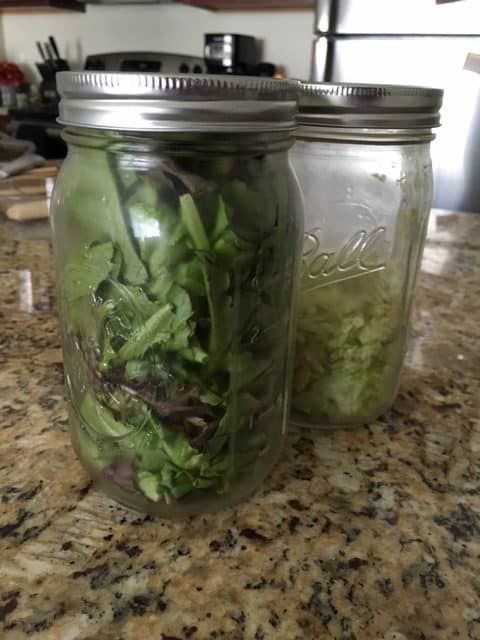 Supplies used:
Pyrex Simply Store Glass Containers.
32 ounce Mason Jars
Afternoon Snack
Hummus and crackers
or cheese and crackers
Make-ahead tips
I sliced up the cheese and stored in a pyrex glass container.
Dinner
Homemade pizza
Chicken and Pesto Pasta
Sleepover Baked Nachos – this is just a cute name for basic nachos I make when my girls have their friends sleepover.
Make-ahead tips
I bought fresh pizza dough, sauce, and mozzarella cheese from wegmans for the pizza. This comes together super fast and much cheaper (and healthier) than take out.
The quinoa I made a couple weeks ago and have a few more left in the freezer.
Beef and broccoli will be made the night we eat and so will the nachos. If I get a chance tomorrow I might make the ground beef ahead of time for the nachos.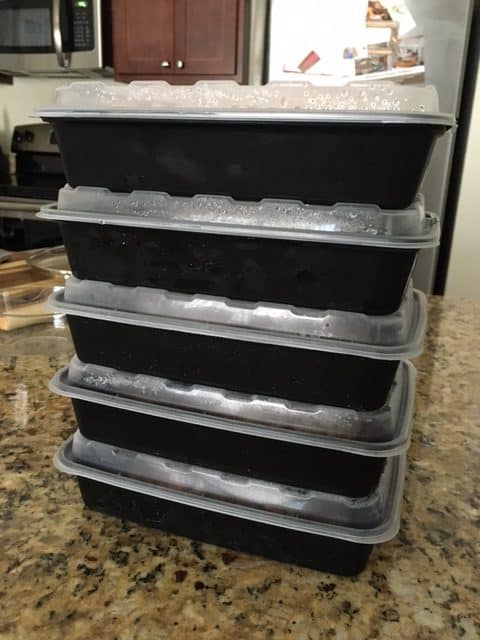 Supplies used:
That's my meal plan and prep for the week. Wish me luck as I try to plan everything out for the month!