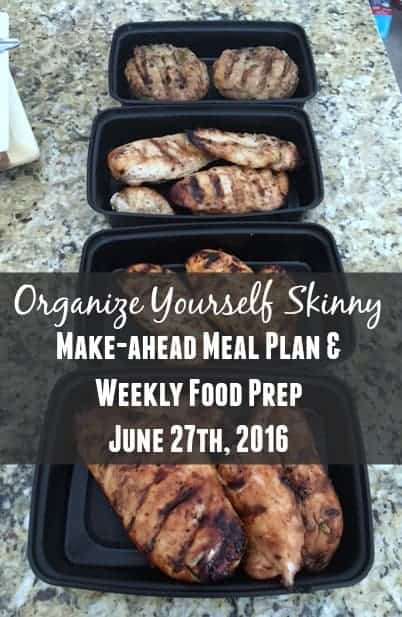 Hey everyone! Sorry I didn't get a meal plan up last week. I had one put together but by the time I got around to typing it up it was Thursday and since I was already planning for this week I decided to skip it. Plus, I've been super busy trying to get ahead with creating recipes, taking videos, creating tutorials, and writing other posts for this blog. I'm sooooo close to finally creating a schedule that keeps me 1-2 months ahead of the game. I have tons planned for Organize Yourself Skinny – I just need to stay focused and on schedule. Story of my life.
Breakfast
Banana Peanut Butter Smoothie Bowl. I used my banana peanut butter smoothie for this recipe.
Make-ahead tips
I will make these the morning I eat them.
Supplies
I used a Vitamix blender.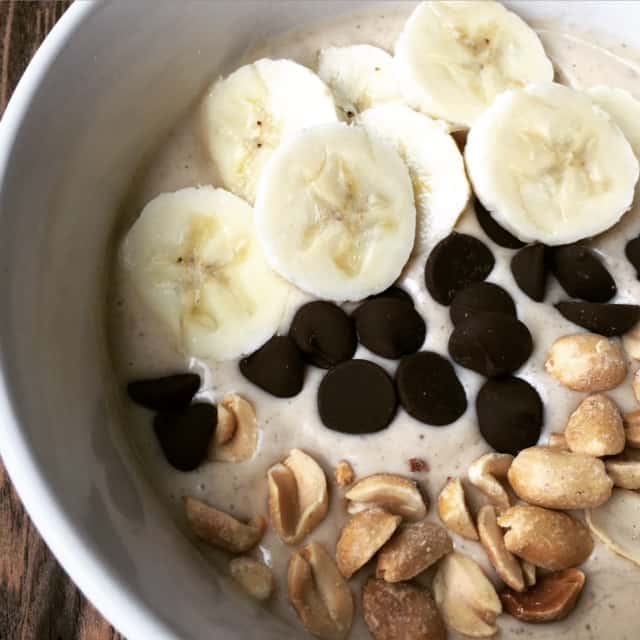 Lunch
Black Bean Quinoa Salad with Spicy Chili Lime Dressing.
Supplies
I stored the salad, after it was prepared, in 2 (32-ounce) mason jars. You can also use glass Pyrex containers.
Snacks
Cheese sticks
Apples
Cheese and crackers
hard-boiled eggs
Make-ahead tips
I cooked the eggs this morning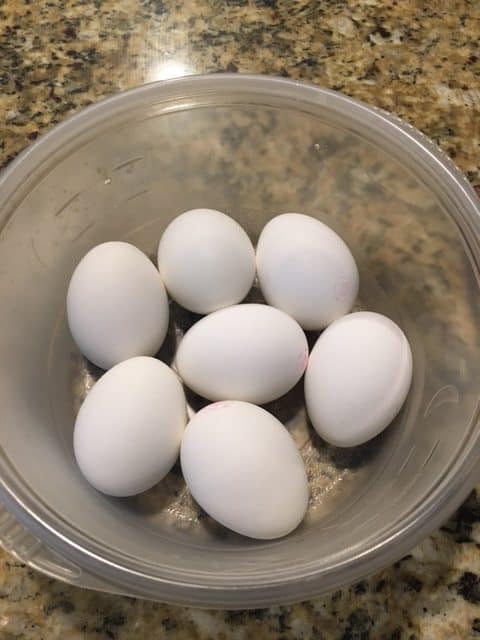 Dinner
Jalapeño Popper Stuffed Turkey Burgers.
Sweet and Spicy Asian Grilled Chicken
Make-ahead tips
I grilled everything yesterday and then stored in the refrigerator using the containers you see in the picture. I purchase the containers off Amazon.
If we don't eat all the chicken I will chop it up and store in individual freezer bags to use on salads next week.
I should mention that we will eat this chicken on salads, in sandwiches, and along side veggies.