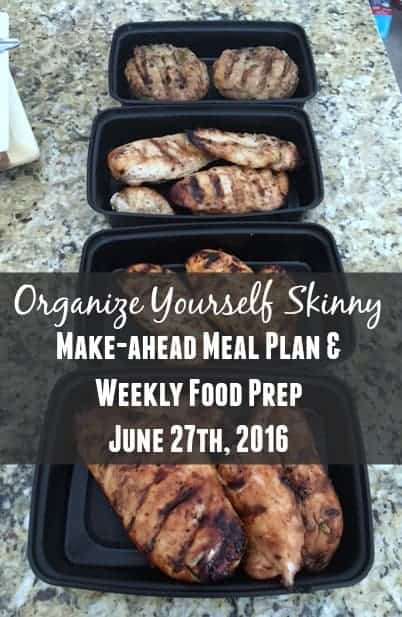 Hey everyone! Sorry I didn't get a meal plan up last week. I had one put together but by the time I got around to typing it up it was Thursday and since I was already planning for this week I decided to skip it. Plus, I've been super busy trying to get ahead with creating recipes, taking videos, creating tutorials, and writing other posts for this blog. I'm sooooo close to finally creating a schedule that keeps me 1-2 months ahead of the game. I have tons planned for Organize Yourself Skinny – I just need to stay focused and on schedule. Story of my life.
Another project I'm working on, and super pumped about, is my brand new blog – it's schedule to launch on July 15th. I'm not ready to give the name just yet (most likely next week) but I'll tell you that it's going to focus on my experiences as a professional blogger. You may have noticed my income reports that I shared over the last couple months filled with my blogging thoughts and tips. Well those – and future income reports – will move to my new site. I've been blogging for 5+ years and can't wait to share everything I know over there. If you are an aspiring blogger then sign up for my email newsletter and be the first to know when my new blog goes live.
One more thing I want to mention, before getting to my meal plan, is OYS writer Alexis is hosting a huge giveaway on her blog Trading Cardio for Cosmos. To celebrate her FB page reaching 20k fans she's giving away some pretty cool gifts including a copy of my ebook Organize Yourself Skinny and bonus Make-ahead Meal Plan. Check out the giveaway here.
Okay time for my meal plan.
One of the good, and not so good things, about being a professional food blogger is often times my meal plan is at the mercy of the recipes I'm testing out that week. So if I'm testing 5 different chicken recipes then that's what I'm eating. That's kind of the case this week.
This time of year is all about the grill and I noticed I don't have a lot of grill recipes. Not sure what recipes I've been cooking during the summer months over the last 5 years but grilled chicken has not been one of them. Anyway this past week I wanted to bulk up on summer recipes so I prepared 3 grilled chicken recipes, 1 turkey burger recipe, 1 salad recipe, and a smoothie bowl recipe. I have to say I'm mighty proud of these recipes. Each one turned out super flavorful. Look for the recipes to go up over the next couple weeks. I did link below to the recipes I used for inspiration and included them in my Plan to Eat menu planner.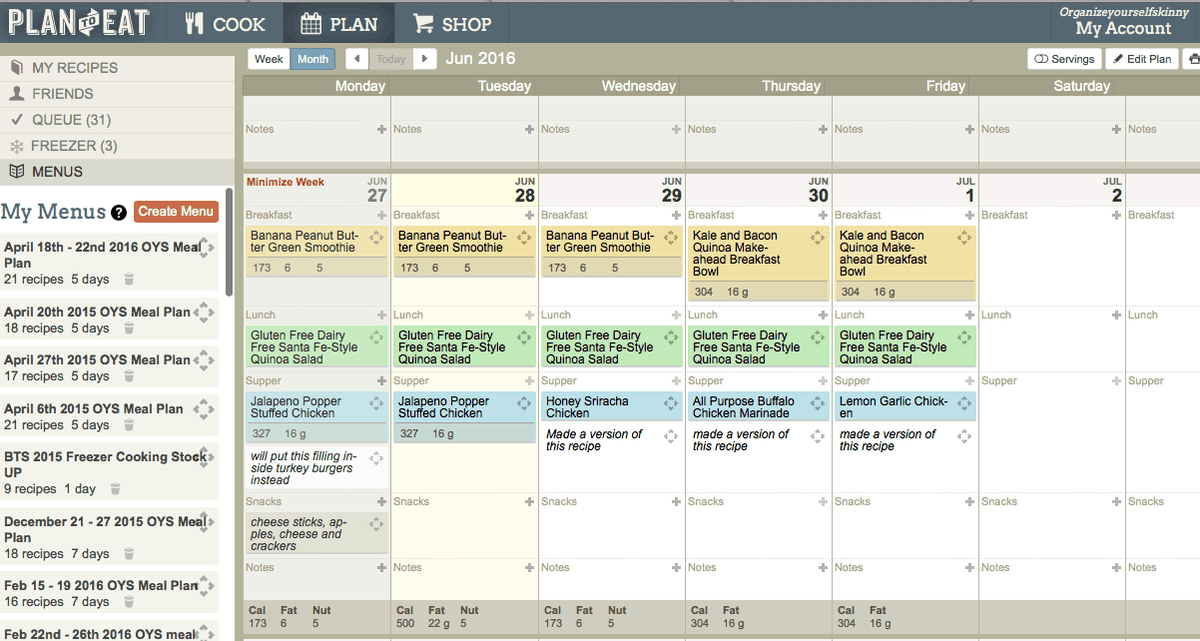 Breakfast
Banana Peanut Butter Smoothie Bowl. I used my banana peanut butter smoothie for this recipe.
Make-ahead tips
I will make these the morning I eat them.
Supplies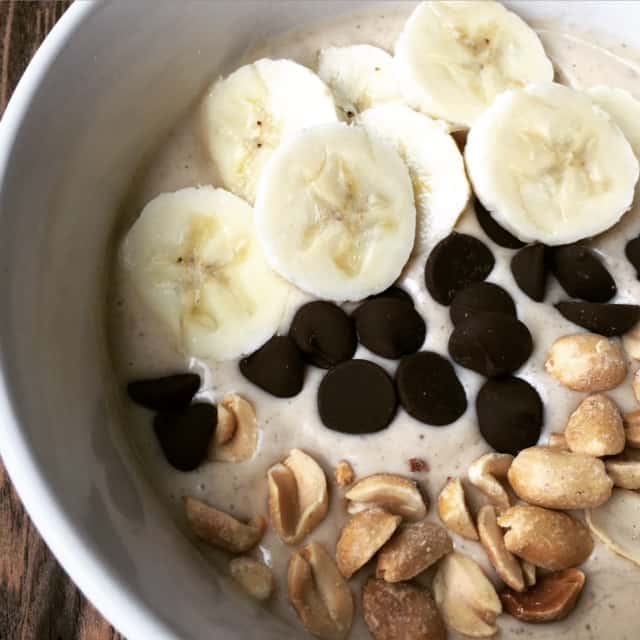 Lunch
Black Bean Quinoa Salad with Spicy Chili Lime Dressing. I used this recipe for inspiration.
Supplies
Snacks
Cheese sticks
Apples
Cheese and crackers
hard-boiled eggs
Make-ahead tips
I cooked the eggs this morning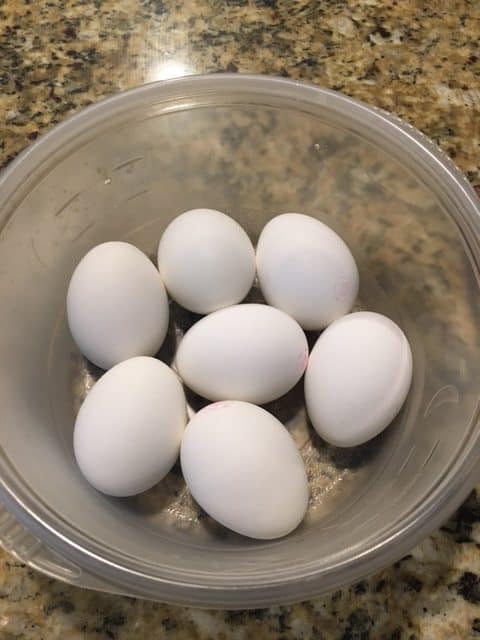 Supplies
Dinner
Jalapeño Popper Stuffed Turkey Burgers. I used this recipe for inspiration.
Piccata Inspired Grilled Chicken. I used this recipe for inspiration.
Buffalo Style Grilled Chicken. I used this recipe for inspiration.
Sweet and Spicy Asian Grilled Chicken. I used this recipe for inspiration.
Make-ahead tips
I grilled everything yesterday and then stored in the refrigerator using the containers you see in the picture. I purchase the containers off Amazon.
If we don't eat all the chicken I will chop it up and store in individual freezer bags to use on salads next week.
I should mention that we will eat this chicken on salads, in sandwiches, and along side veggies.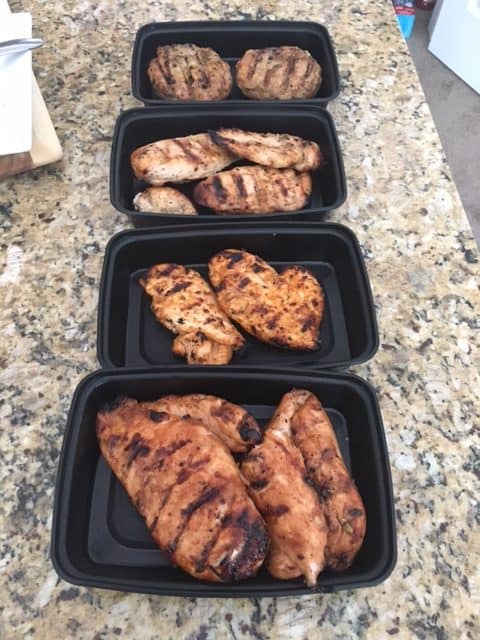 Get Instant Access to My Best Weight Loss Tips & Strategies!
Sign up now for a free step-by-step 7-day email course that I created exclusively for my email subscribers! That's you. I will teach the best habits, strategies, and insider tips so you can enjoy a lifestyle that encourages and supports weight loss! Stop relying on willpower and take control back over your life! You can do this. Let me help!