Lemon, garlic, and capers mixed together into a super flavorful piccata-style marinade for this grilled chicken recipe.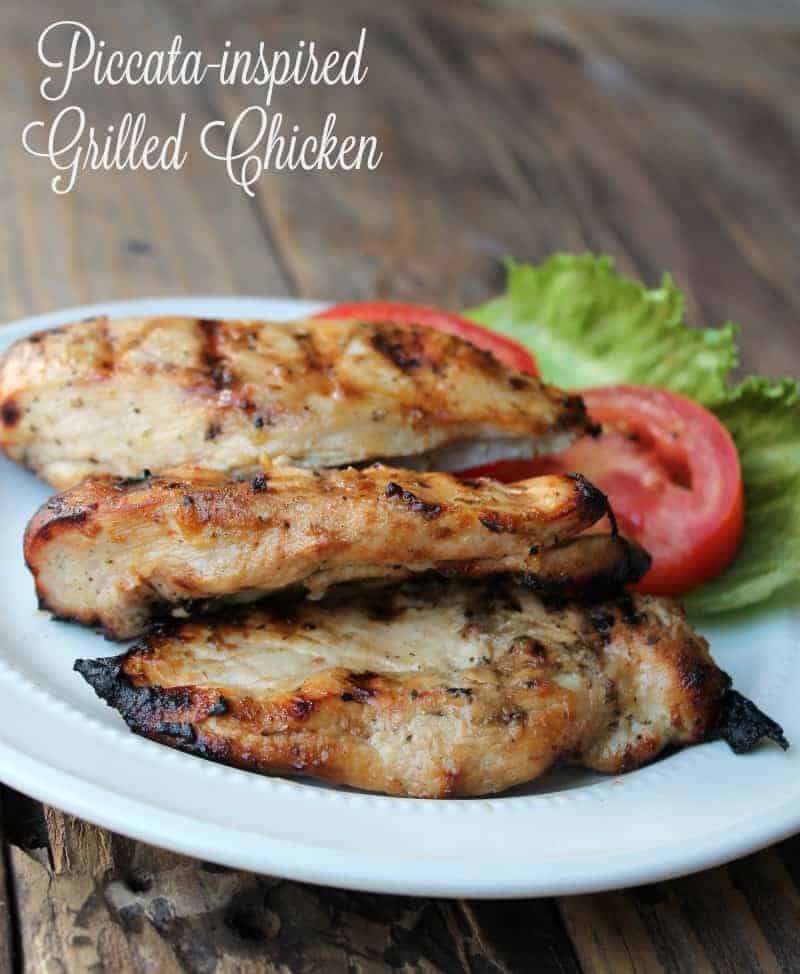 I promised you more grilled chicken recipes and that's what your getting today – another super easy beyond flavorful marinade to make an amazing grilled chicken. I gots you!
When it comes to grilled chicken you can't go wrong with lemon and garlic. Actually when can you ever go wrong with lemon and garlic? Never, in my world. Well my original plan for this recipe was to make an epic garlic and lemon grilled chicken. Buuuut… as delicious as lemon and garlic are together there really is only so many ways to mix it up. So I decided to get creative and search through my arsenal of flavors.
That's when I found these capers from Dellalo. I made chicken piccata a couple months ago when I had some friends over. It was kinda on the fly so I didn't get a chance to take pictures or write up the recipe. I try not to bring my camera out in the middle of a dinner party – although I'm not above that either. I do plan to make the piccata again because it's a favorite so look for that recipe in the future.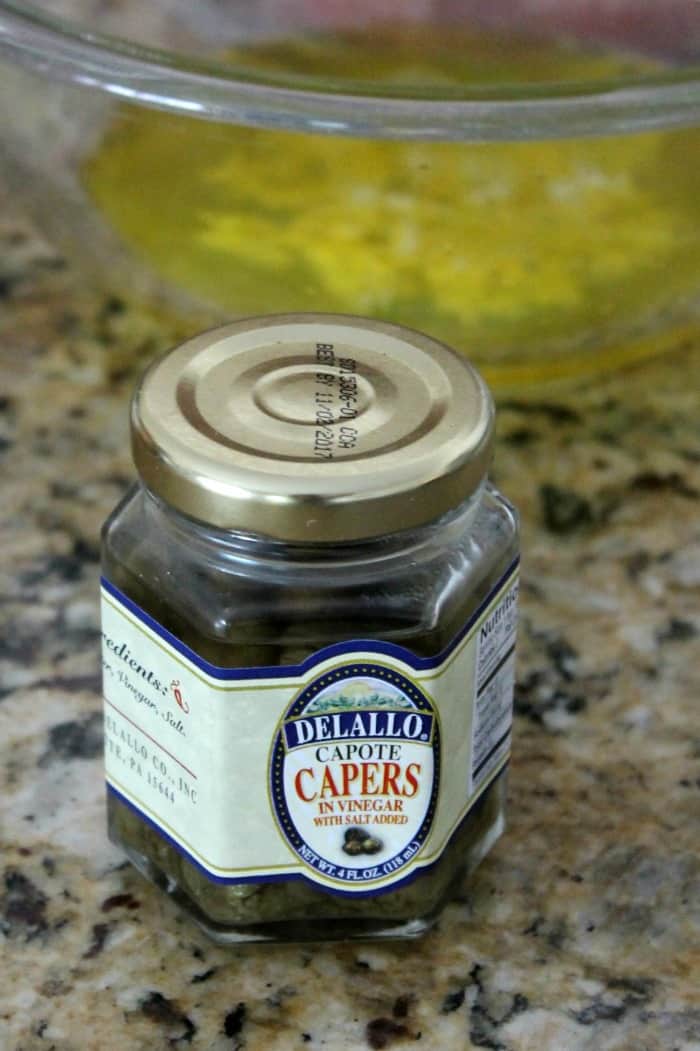 Until then lets talk about the piccata-inspired grilled chicken I made. I jumped a little ahead of the game with the capers. Let me back up a bit a talk about the other ingredients I used.
This picture is a little misleading because I switched gears a couple times with this recipe. I decided to switch up some of the olive oil for chicken stock. The calories were just too high using all olive oil. Second, once I switch to a piccata-style chicken I went with Italian seasoning instead of all thyme. Why did I still use this picture? I don't know.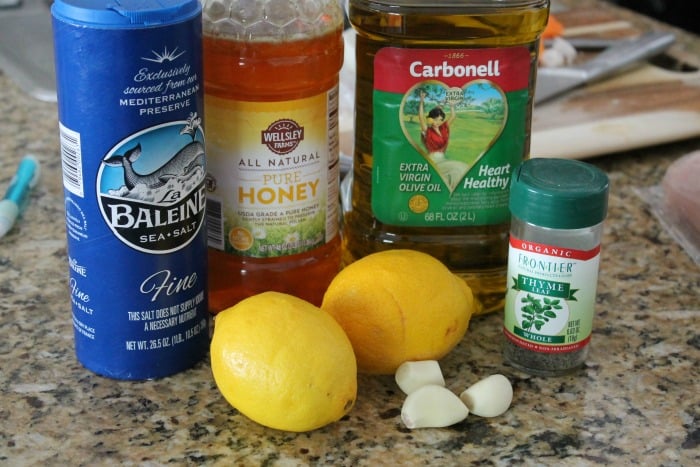 This is the Italian seasoning I use by McCormick. It has a little bit of everything and gives recipes a nice flavor.
All I did was whisk together the olive oil, chicken stock, lemon juice, grated garlic, Italian seasoning, honey, salt, and capers. Then I mashed the capers a bit with the whisk so all the vinegary caper juice came out. It might seem odd to use honey but I find that most marinades need a touch of sweetness to balance out the citrus and vinegar. Trust me, it works.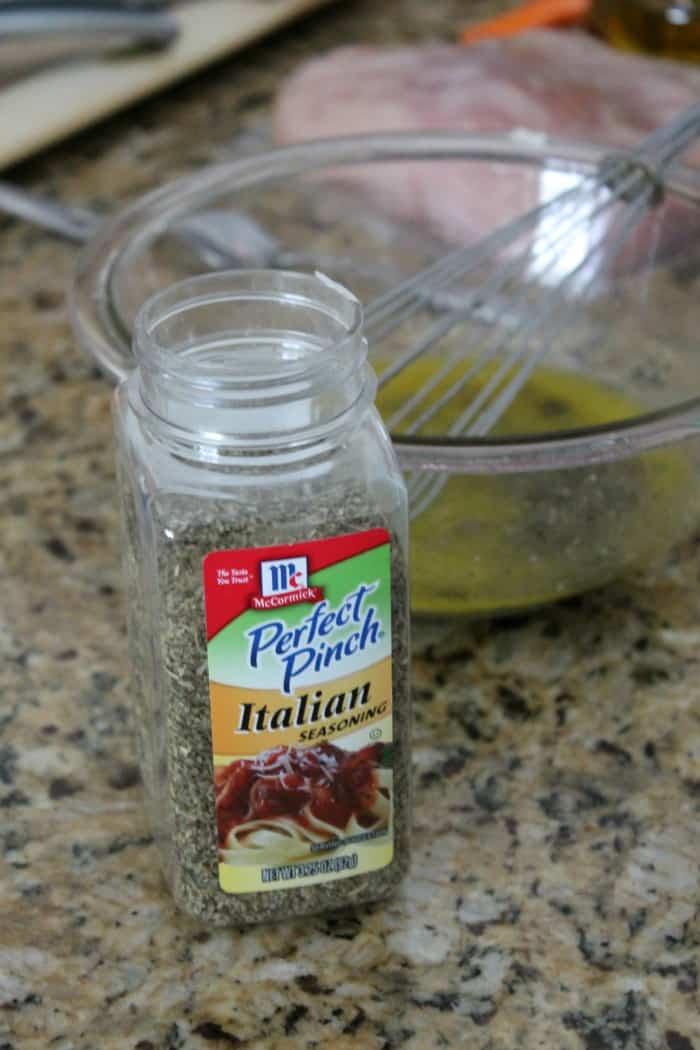 Then I poured the marinade into a gallon size bag with the boneless skinless chicken breast. I used about 1.5 lbs of chicken but this marinade would cover about 2 lbs easily.
It's important to let the chicken sit in the marinade for at least a couple hours or overnight. If you want, once the chicken is in the bag you can stick the marinated chicken into the freezer to use at a later date. Just let it thaw for for 24 hours or longer in refrigerator. I prepare chicken in marinades all the time for the freezer. It's one of the easiest freezer cooking recipes ever.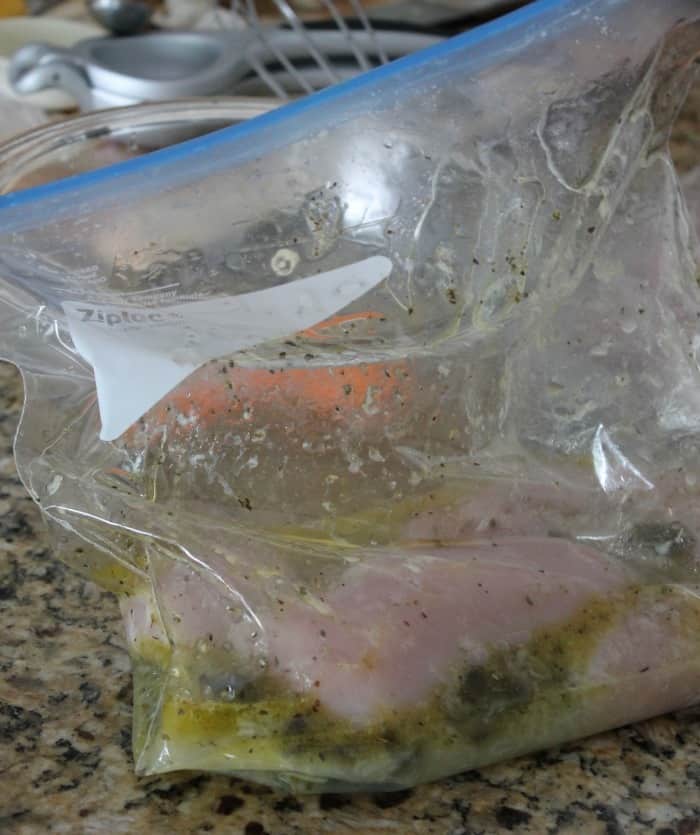 Grill time! When you're ready to eat, cook the chicken on a medium high heat grill for 12 minutes (turning every few minutes) or until the chicken is cooked through and reached an internal temperature of 165 degrees Fahrenheit. If you are concerned about the temperature of the chicken then I recommend purchasing a meat thermometer. If you don't have an outdoor grill then you can prepare this piccata-style grilled chicken recipe using a grill plan. I love this Lodge grill pan (It's under $20 0n Amazon)!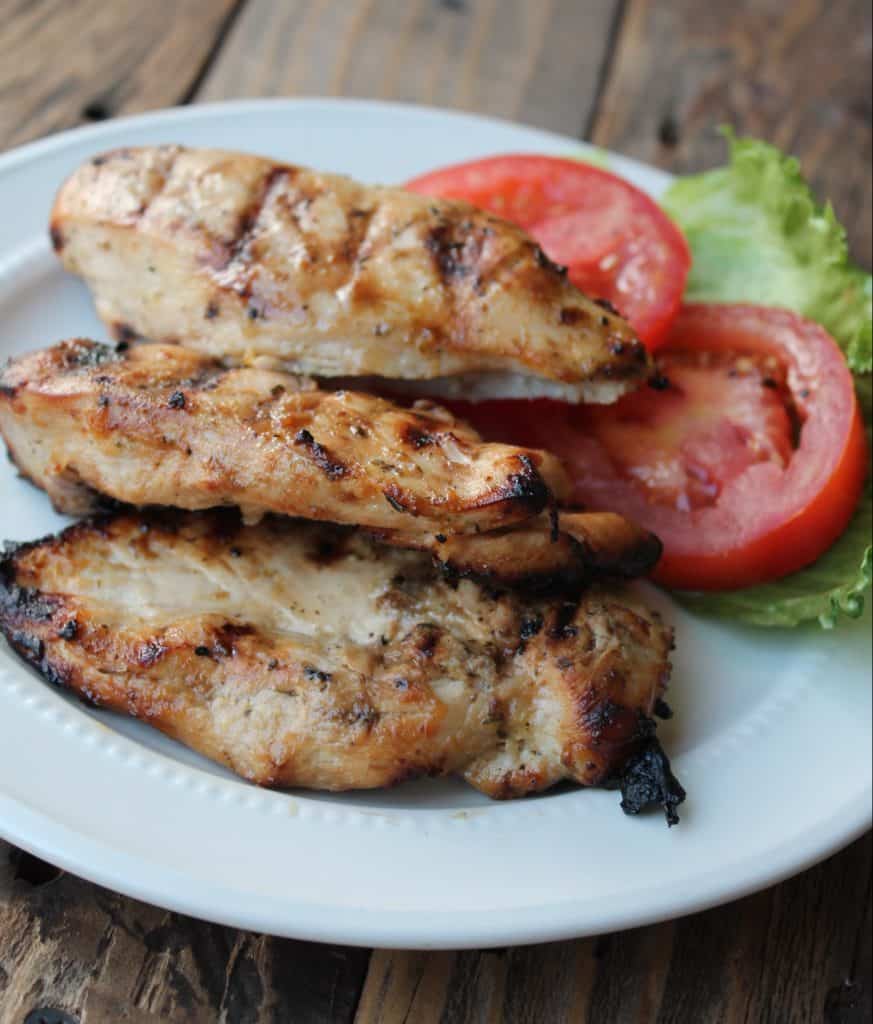 This chicken is super tasty! I love the garlic, citrusy lemon, and tang from the capers. You can serve this with my greek quinoa salad, or this kale and quinoa caesar salad, or just eat with a side of vegetables. Either way it's delicious.
If you have a lot of leftovers then store the chicken in the refrigerator for lunches (I like using these Pyrex containers) or freeze for a future meal.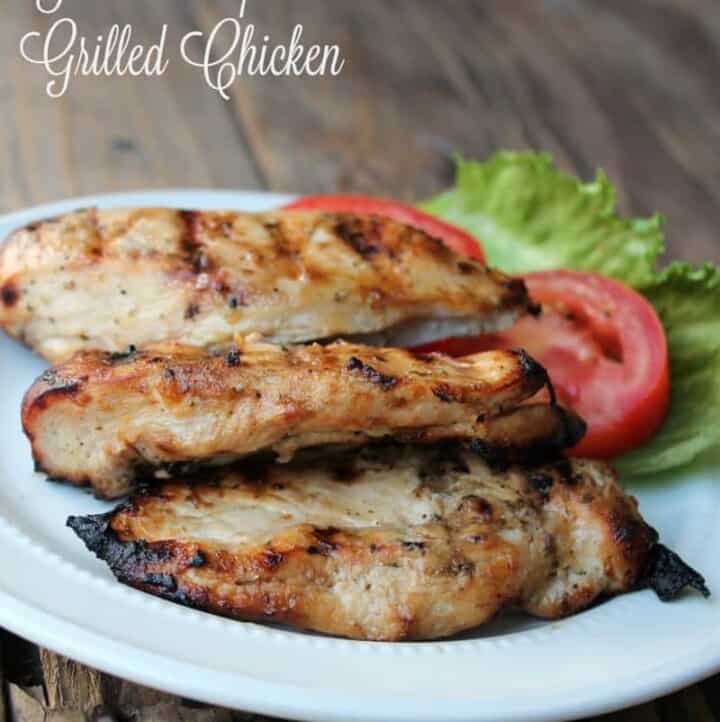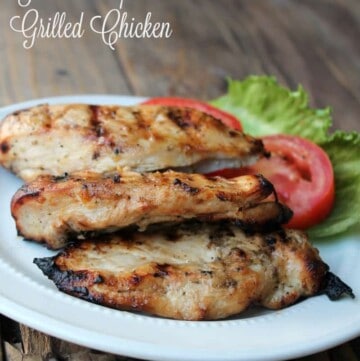 Ingredients
2

tablespoons

extra virgin olive oil

1/4

cup

chicken stock

3

large garlic cloves

grated

juice of 2 lemons

2

tablespoons

capers with the juice

1/2

teaspoon

Italian seasoning

1 1/2

tablespoons

honey

1/2

teaspoon

salt

1.5

lbs

boneless skinless chicken breasts

about 4 small chicken breasts
Instructions
In a medium bowl whisk together all of the ingredients except the chicken. Smash the capers a bit with the end off the whisk.

Place the chicken into a dish or quart size plastic bag and pour the marinade over the top. Mix the bag around until all of the chicken is coated with the marinade.

Let the chicken sit in the marinade for at least 2 hours or overnight.

Cook the chicken on a medium high heat grill for 12 minutes or until the chicken is cooked through and the internal temperature has reached 165 degrees fahrenheit.
Notes
sugars: 7
Make-ahead instructions
Chicken can be frozen in the marinade up to 3 months. Let it thaw in the refrigerator. Chicken can also be cooked ahead of time and stored in the refrigerator for salads and other meals.
Nutrition
Serving:
1
g
|
Calories:
259
kcal
|
Carbohydrates:
8
g
|
Protein:
36
g
|
Fat:
8
g
|
Saturated Fat:
1
g