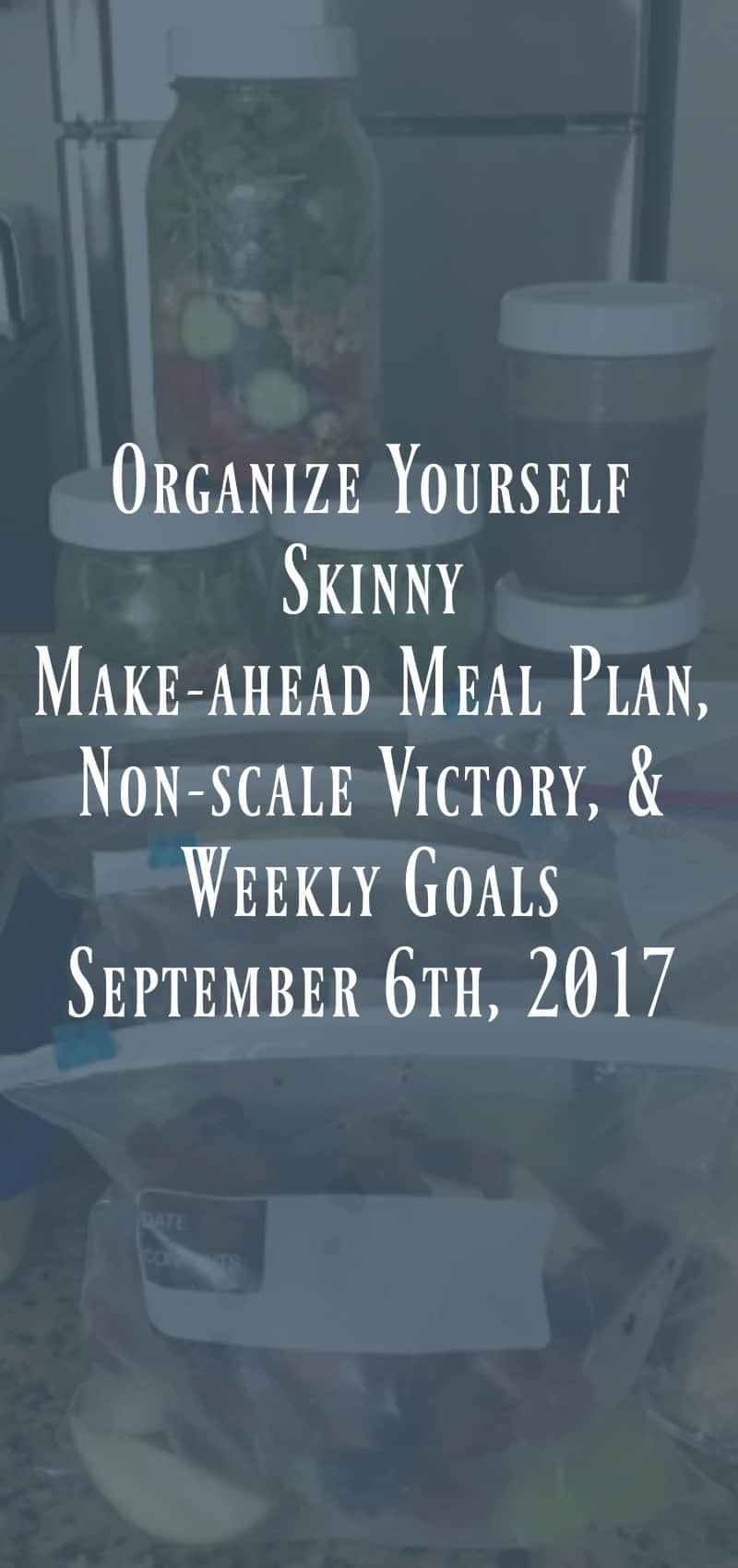 Hey there! So sorry I'm a couple days late with my meal plan post. I got my meal prep done on Monday but ran out of time to get this post up.
I have so much to share with you I don't even know where to start. It's been a crazy week for my family. Last week my Great Uncle Ralph passed away. I have a HUGE Italian family and we haven't had anyone die since my Great Grandma almost 20 years ago. It was a sad day and my heart broke for my cousins that lost a grandfather they loved so much. However, it was also a day of remembrance. My Uncle Ralph lived a great life filled with family and love. Spending time at the wake and funeral made me reflect on how incredibly blessed I am to still have so many great aunts and uncles in my life. In my family we have close to 50 people (maybe more) ages 80 to 2 months old. It's quite amazing to experience.
Then on Saturday we went into wedding mode because my brother got married. It was such a whirlwind of emotions. Everybody was there to support each other in happiness and sadness. Again I feel blessed to be a part of such a strong family. On Sunday the entire family got together again. There was pasta galore and it was simply a happy day.
Here are some pictures from the wedding. I decided to share these pictures instead of a weigh-in today because while I didn't get a chance to get on the scale I did have a non-scale victory with the dress I wore. In my Stitch Fix review that I shared a few weeks ago I mentioned I'm trying to wear more color. In the past, when going to a wedding, I would religiously choose a black dress to wear. Honestly, I wouldn't even give it a second thought. For my brothers wedding I wanted to dress differently than I have in the past so I chose a red dress. I felt awesome!
The dress fit great and the color showed my personality. Happy, feisty, and completely confident. I didn't even need to get on the scale last week because wearing this dress was the only assurance I needed that I was keeping up with eating healthy and exercise.
First let me share a picture of the bride and groom. That's my brother and new sister-in-law. Honestly, my brother couldn't have picked a better woman for him. She is such a happy beautiful person and absolutely perfect for him.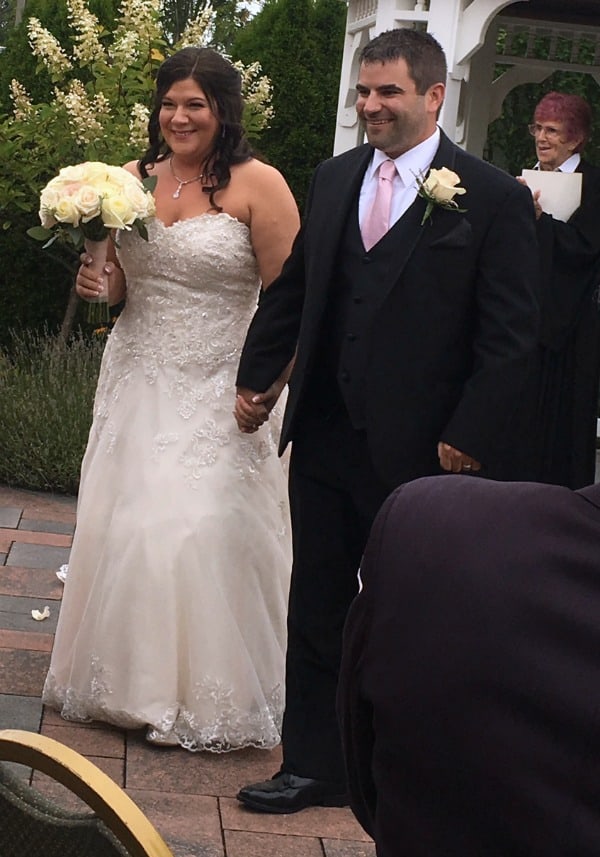 Alright let's start with a couple selfies :). My mother gave me my Grandmother Concetta's earrings and necklace to wear to the wedding. I'm not a big jewelry person but I love wearing pieces that are meaningful. Plus, they went great with my dress.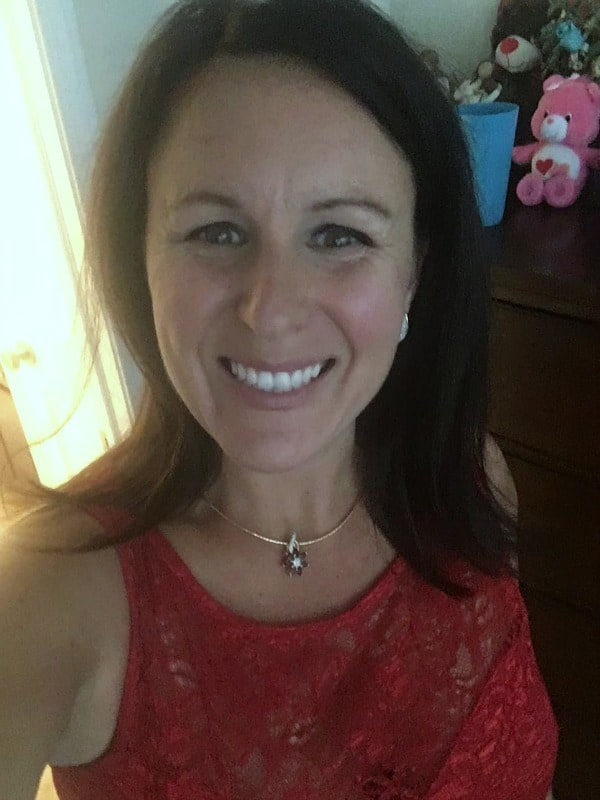 The next couple pictures are of my boyfriend Mike and I. He's actually the one who encouraged me to start wearing more colors. He says "you look so pretty in colors". How can I say no to that?!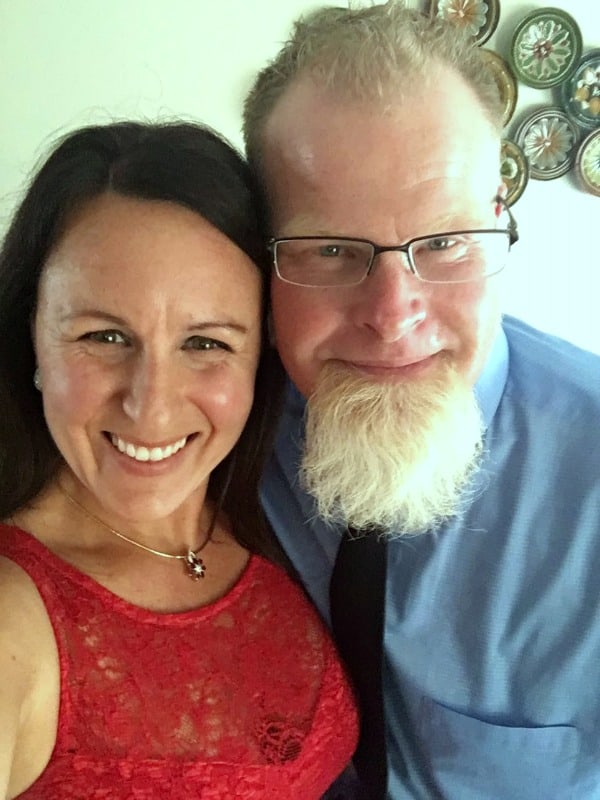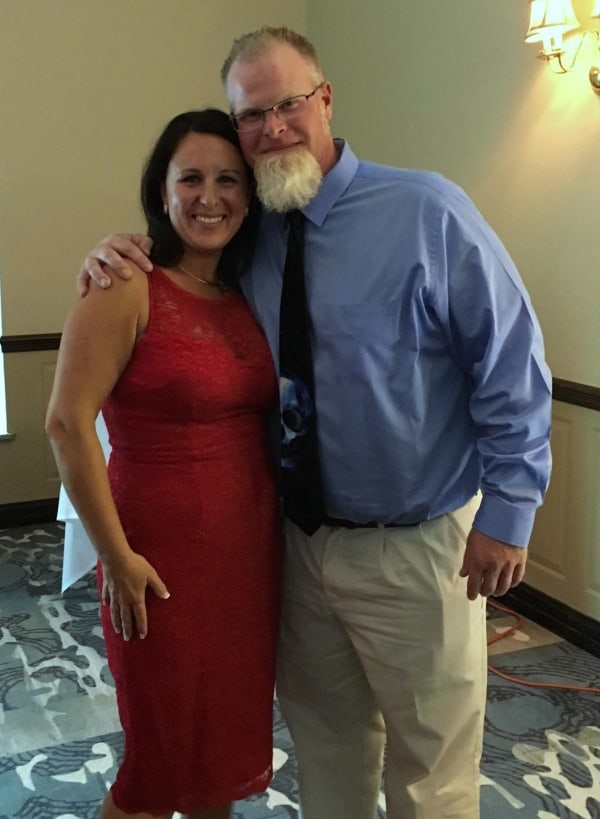 These two beauties are my daughters Emma and Aubrey. Aubs was in the wedding and did such a great job. Emma's only 12 and I can't believe she is taller than me – I have heals on so I look somewhat tall in this picture.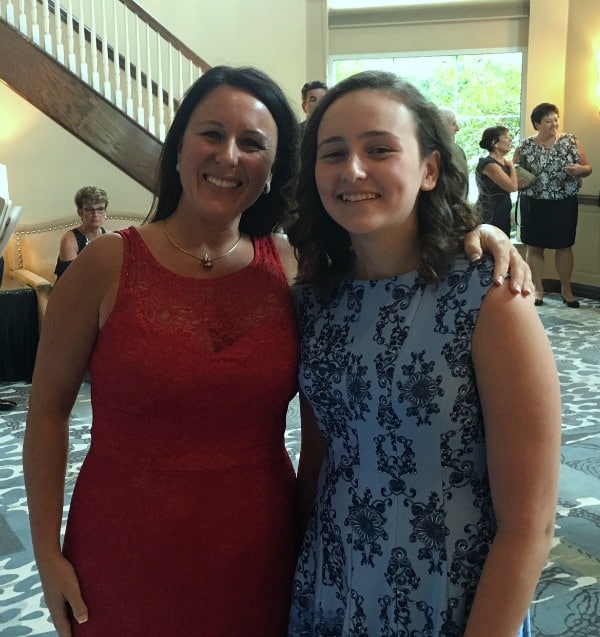 My little aubs!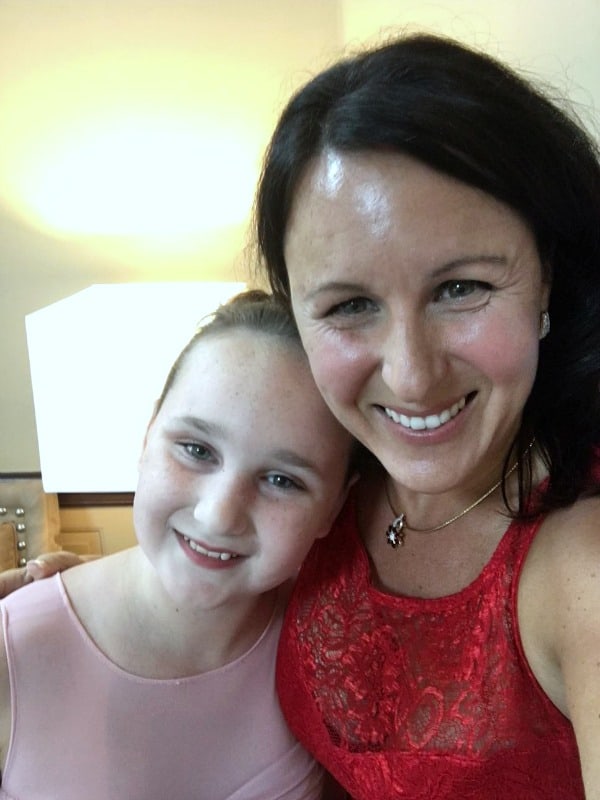 This is my mom and sisters. Just for the record all of them can eat 5 candy bars a day and stay that skinny. It's so unfair I got the "extra wiggle in the middle" gene! But I love them anyway. Oh and I should also mention I'm the oldest of my siblings. By the way my mom is 66 years old! Doesn't she look amazing?! I never realize how short she is until I see pictures. I told her she's turning into a little old Italian lady! Haha!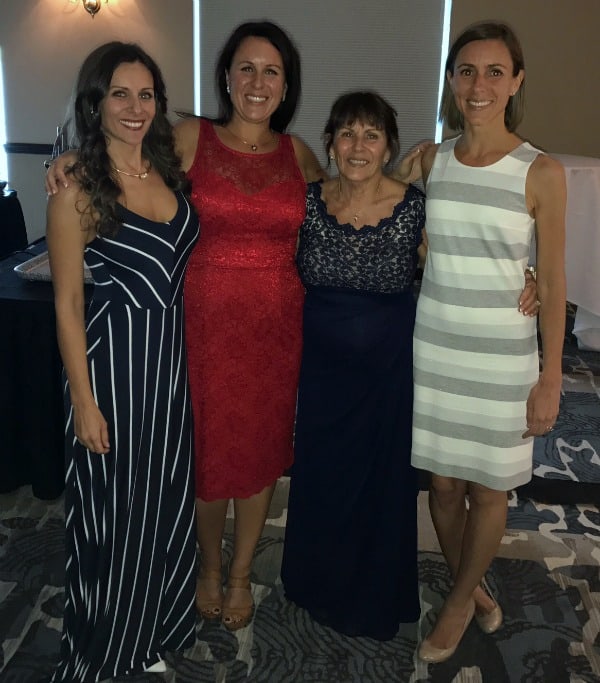 This is the 4 of us! I love this picture even though it looks like it was taken with a wide lens. I think this one will go in the frame.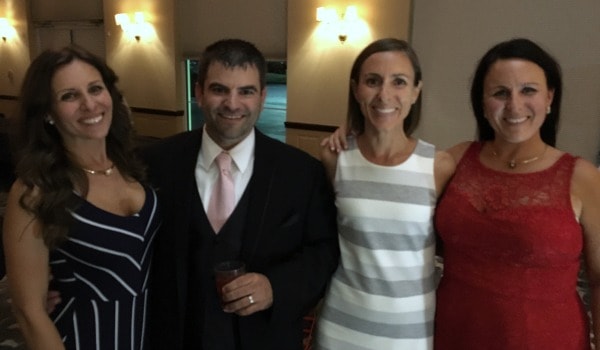 Here are my parents with all of us, including the grandkids. In case you didn't notice, height is not a trait we have in our family.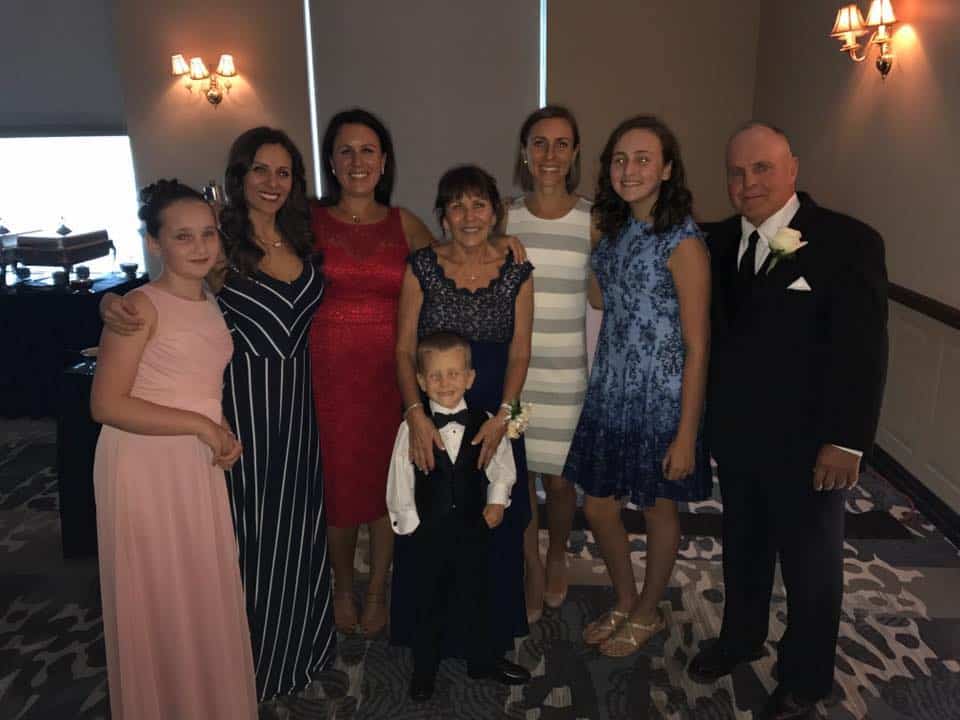 Okay, I hope you don't mind that I shared these pictures. I know it's not a weigh in, and has nothing to do with meal prep, but I feel proud looking at these pictures. 7+ years ago I would've NEVER worn a dress like this. I didn't feel confident at all. It makes me sad to think of the years I wasted hiding behind people in pictures or not taking pictures at all.
Today I'm a different person, completely different. I'm happy, confident, and look forward to standing beside everyone in pictures. Now, I can look back on this day and see a girl who was comfortable in her own skin. That's a huge non-scale victory and motivates me to continue working towards being the best version of me.
Let's get to my meal plan. Believe it or not I did make time to prep some food for the week. My girls started school yesterday and I didn't want to go into this week unprepared.
Breakfast
Berry and apple smoothies
Make-ahead tips
I didn't have a specific recipe for these smoothies. I used up the frozen fruit, apples, and bananas I had on hand and put together 5 freezer smoothie kits.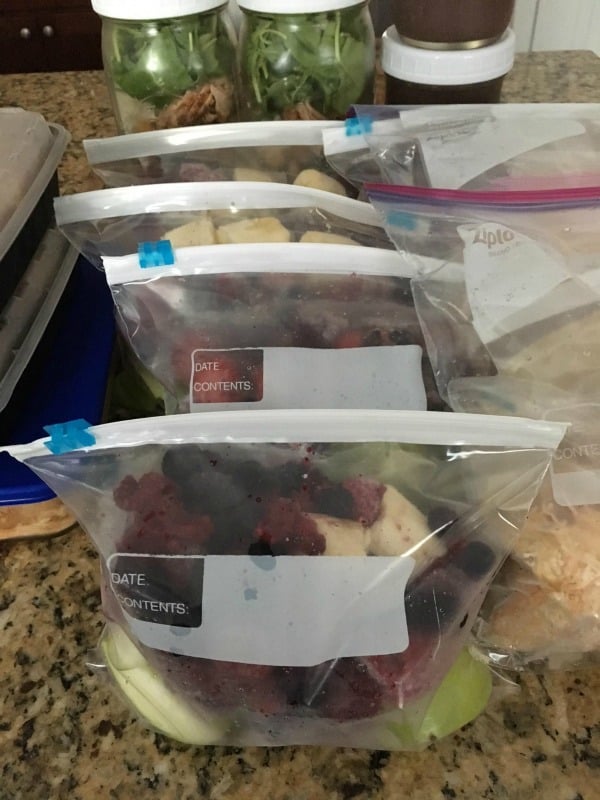 Lunch
Salmon Mason Jar Salads
Make-ahead tips
Again, I didn't have a specific recipe I just put together 4 mason jar salads with ingredients I had in the refrigerator. I used cucumbers, tomatoes, chickpeas, feta cheese, arugula, and grilled salmon. I made a quick balsamic dressing.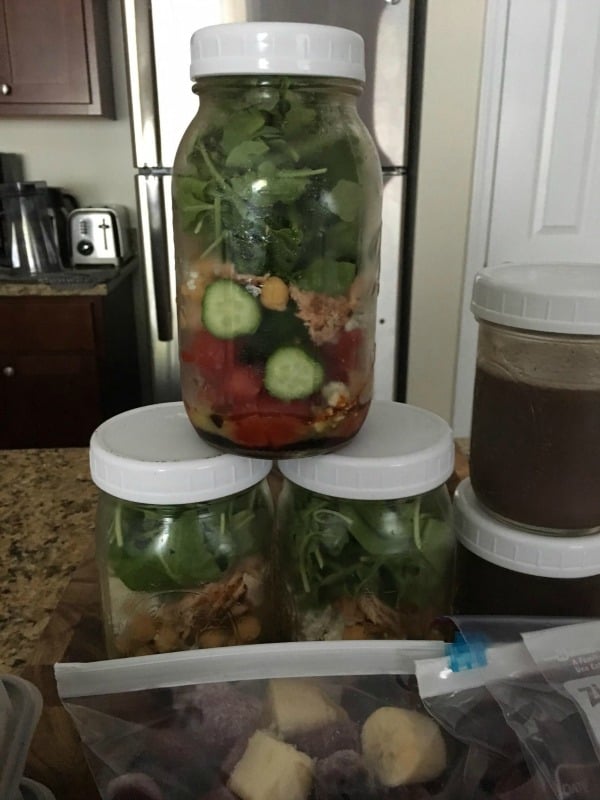 Dinner
Buffalo chicken wraps
Turkey Burgers
Tacos
Leftovers
Make-ahead tips
I made the slow cooker buffalo chicken on Saturday morning.
I prepared chicken quesadilla freezer kits last month. I took them out this morning to thaw and will cook them on the grill for dinner tonight.
I made turkey burgers on Sunday. Those heat up nice in the microwave when I'm ready to eat.
I'll prepare taco meat the night we eat it.
Snacks
Almonds
Sigi Yogurt & strawberries
Hard-boiled eggs
Make-ahead tips
I'll cook some eggs tonight.
Here's a picture with most of the food prep.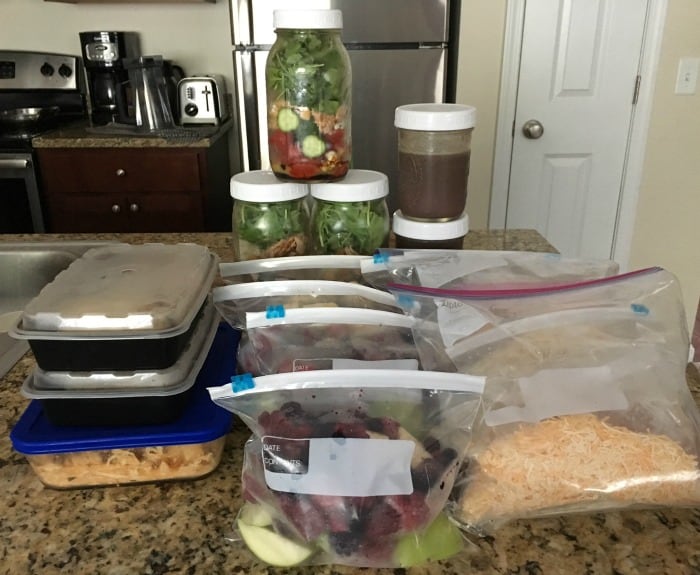 Last thing are my exercise and weekly goals.
I MUST prioritize toning. Not that I want to be critical but, after looking at those pictures, the one thing I see that needs improvement is my arms. My arms used to be much more toned and I let that slip over the year or so. So, moving forward I want to focus on my arms. I have another wedding to go to in October and want to see a difference between now and then.
My exercise schedule:
Monday, Wednesday, Thursday, and Friday
50 minutes of cardio and 20 minutes of toning exercise.
Other goals this week:
Keep up with the laundry.
Purge items to start getting ready for our move.
Record recipe videos. I know this isn't related to diet or exercise but these videos have been hanging over my head for months and I need to get them done. The next 3 days I'll be a video making queen.
Okay that's it for now. What's on your meal plan and agenda this week? Any non-scale victories you'd like to share?