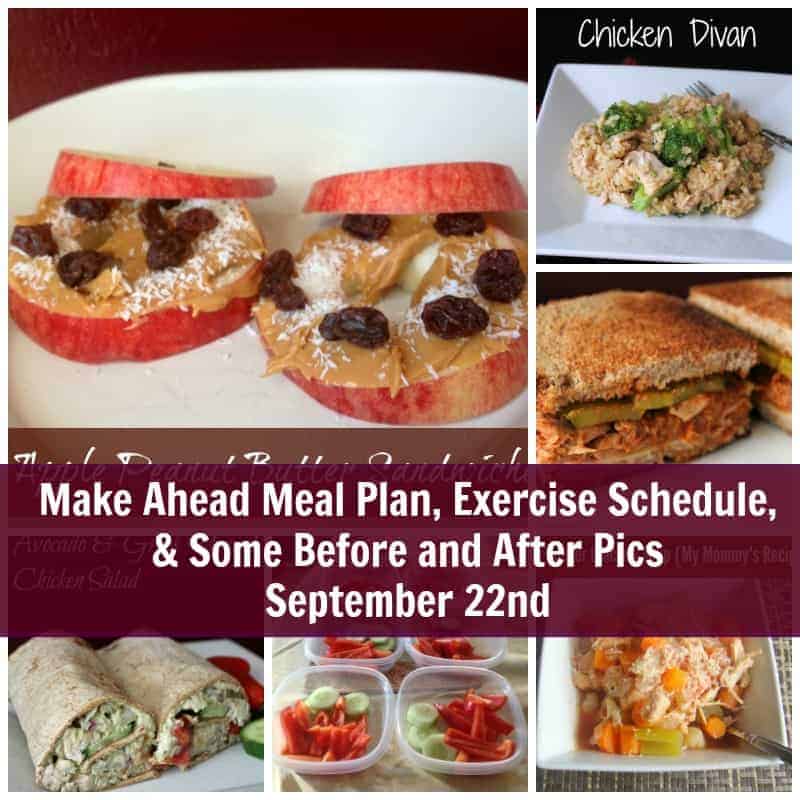 Hi everyone! I hope you had a wonderful weekend. I was sick all weekend with some type of sinus cold. I really hate being sick because, as you know, the world does not stop for moms when we get sick. Nope. But I will say I felt much better once Sunday rolled around. My best friend Jill, since 4th grade, was in town and for the 7 hours we hung out, laughed, and acted like obnoxious teenagers again I felt like a new woman. It is amazing what a good laugh can do for the immune system. There truly is no friendship stronger than the childhood friends you make on the school bus, lunchroom, or in your neighborhood. These friends get you. 
Okay let's talk exercise.
Last week, I am proud to say, I worked out 3 days. I would have exercised more if I felt better. I know some people can push through a sickness and keep going with their exercise routine – I am not one of those people. When I am sick I just want to curl up into a ball, eat chicken soup, and sleep.
This week I am pushing for 3 exercise days again. I am still feeling a little under the weather so I will give myself a few more days before I get back on the treadmill.
Here is my exercise schedule this week:
Wednesday, Thursday, Friday
Treadmill 45 minutes (10 minute warm up, 20 minute run, 10 minute power walk on incline, 5 minute cool down)
16-24 bicep curls and tricep extensions using resistance bands or 5 pound weights
25 modified pushups
50 squats
100 crunches
Russian twists for 60 seconds or longer
Planks for 30 – 60 seconds
Meal plan
Breakfast
Make ahead tips
smoothies will be made the morning off.
I still have steel cut oats in the freezer. See my freezer instructions here.
Mid-morning snack
Raw almonds
Make ahead tips
I have just enough of the pre-portioned bags I made left in the freezer.
Lunch
Make ahead tips
Chicken soup was made yesterday.
Chicken salad will be made tomorrow.
Mid-afternoon snack
Vegetables and hummus
Or
Apple and peanut butter sandwiches
Make ahead tips
I still have a few veggie packs leftover from last week. They are still good and crisp.
Dinner
Cuban Sandwiches
Lentil Soup
Homemade pizza
Make ahead tips
chicken for the quesadillas and buffalo wraps were made on Thursday and then frozen.
Chicken divan was made on friday and frozen into portions.
I have one last container of pulled pork in the freezer.
Lentil soup was suppose to be made last week but will be made tomorrow.
I purchase pizza dough over the weekend.