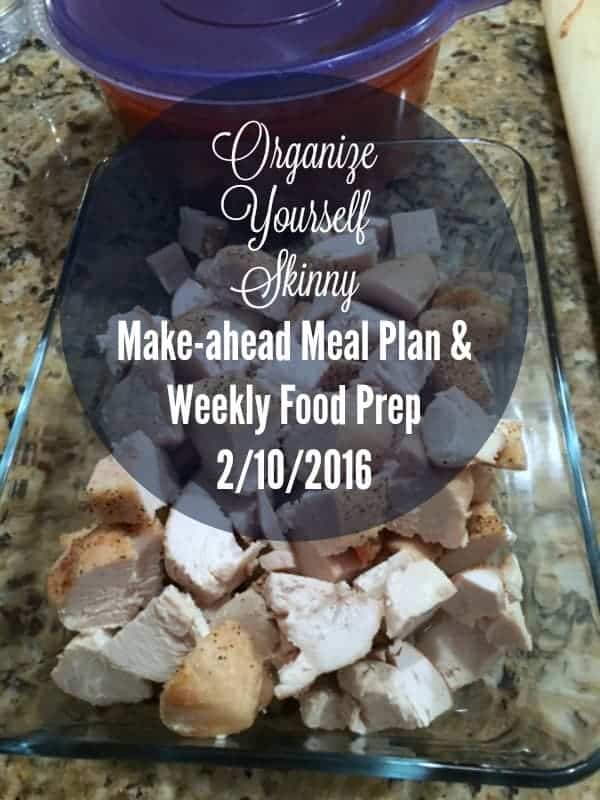 Don't worry I didn't forget about my meal plan post. This weekend was a whirlwind. Saturday I celebrated one of my close friend's 40th birthday. We took a limo bus and headed out to wine country. It was a ton of fun. Then the celebration continued into the weeeee hours of the night. Oh boy! Let's just say my body does not bounce back like it used to after a day and night of "celebration".
Here are some pictures. By the way, here's a fun fact about me. Any chance I get to bring out my inner cowgirl I do it. Soooo I showed up complete in cowgirl hat and boots ready to paaaarty! One of her other friends asked if there was a theme? Haha only in my world! But…I knew it was meant to be when Alabama was blasting on the limo bus. Yeehhhaaawww! Of course, that only lasted for a few moments because birthday girl likes her music to go bump bump bump.
This is me and the birthday girl.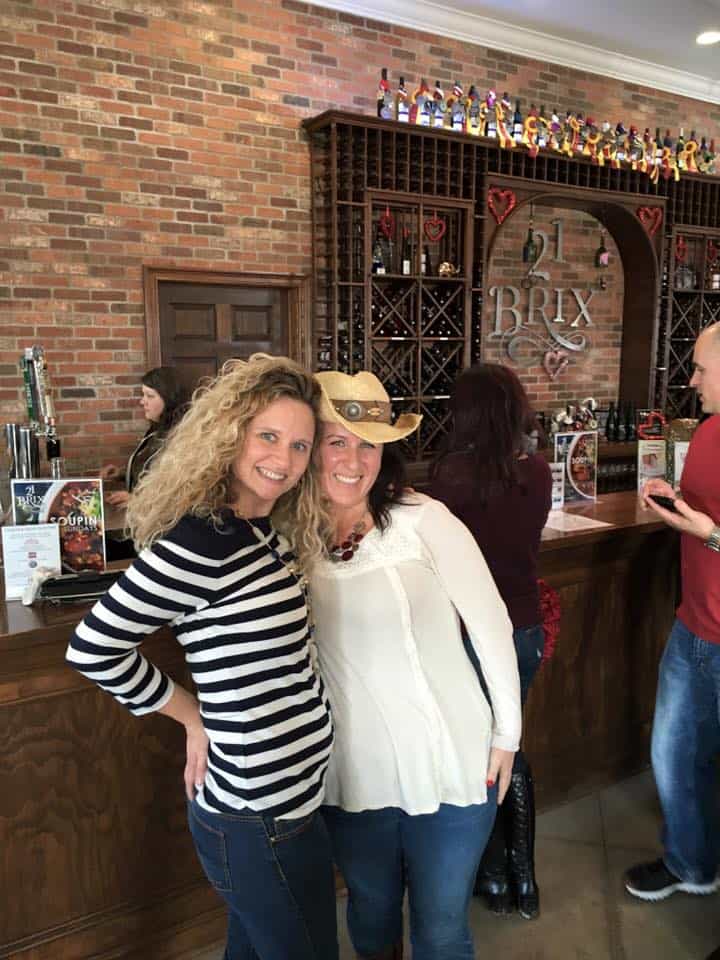 I won't tell you what I was whispering to her! But it created one of my favorite pictures of all time with her. These moments xoxo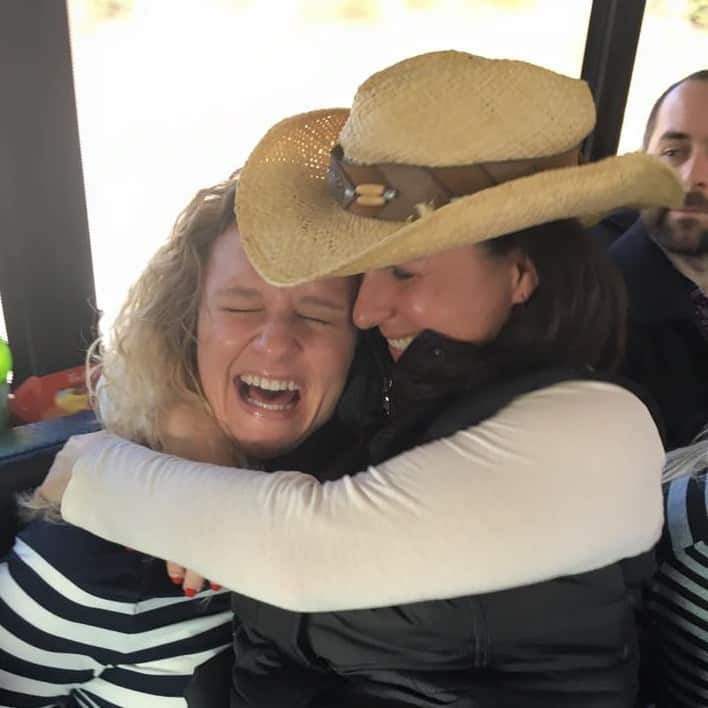 And this is my other friend Paula. She's keeps me outta of trouble or gets me into it…depends on the day.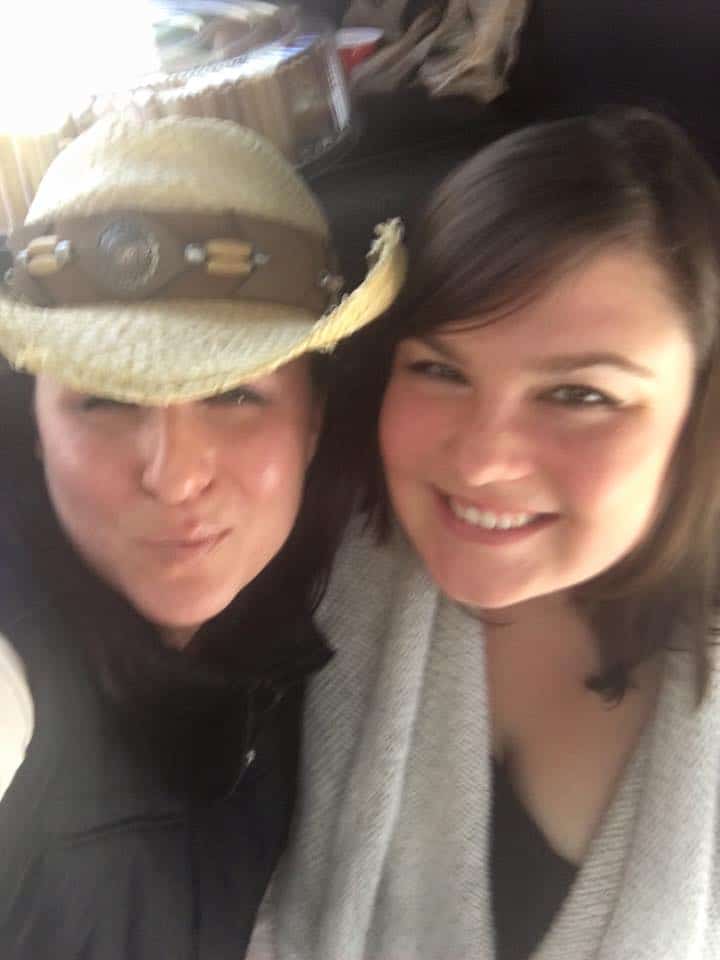 Here's a pic of us girls at the second to last winery… Apparently, I missed the striped shirt memo and they missed the cowgirl memo.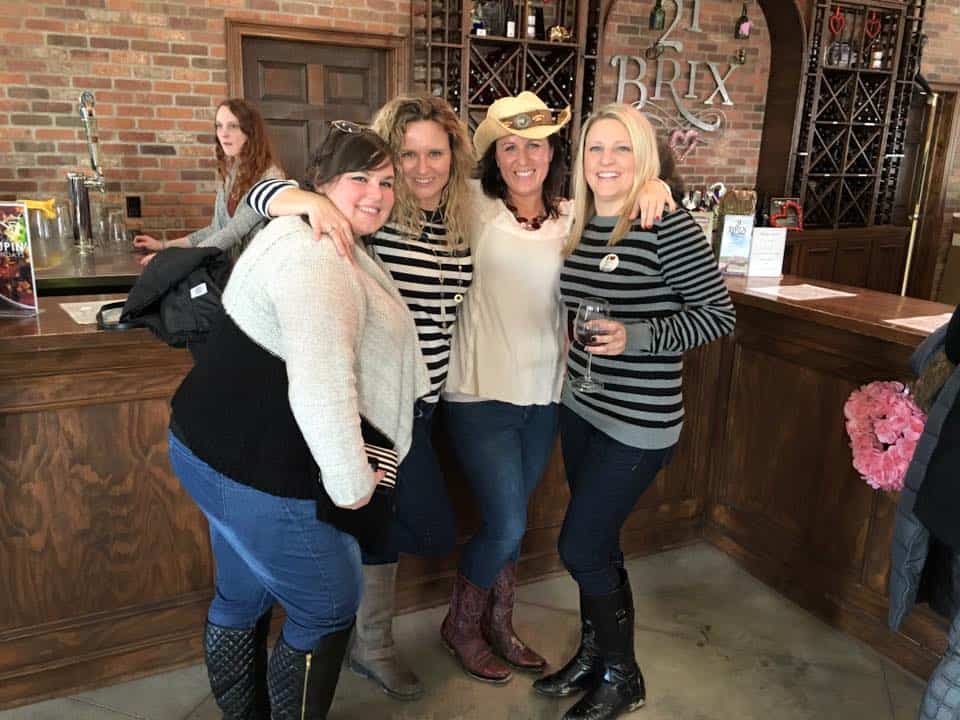 It was a great time! But, like I said, I don't bounce back like I used too so Sunday was not a very productive day. I'm not complaining though because it was lot's of fun.
Anyway, I didn't get any grocery shopping or food prep done on Sunday. Instead I woke up extra early on Monday and headed to the grocery store. The only problem is if I don't have food prepped Sunday night it's very hard to carve out a chunk of time to get it done early in the week. When this happens I typically end up prepping food for a couple days and then cooking most things the day we eat them. Not ideal but it is what it is. I really need to get to a place where I grocery shop on Fridays because it would make my life so much easier. #lifegoals.
Before I get to my meal plan I just want to remind you to check my Instagram for my weekly weigh in. I blame this week on the birthday girl. Haha…but seriously 🙂
Let's talk about my meal plan. This week I begin my training for the Buffalo 1/2 Marathon in May. In case you didn't know that's 13 miles! Ummm the most I ever ran was 5 miles and I'm pretty sure I couldn't walk for 3 days after that. But I'm a goal girl. I like to have a goal and then smash it in a good way. So, I'm serious about this and looking forward to accomplishing it. However, I know if I want to do that I need to be serious. My diet needs to be filled with lean proteins and lots of fruit and vegetables. Of course, I need to run too. My girlfriend and I are running the marathon together so we will be training together a couple days a week. I will keep you posted on my progress.
Back to my meal plan. I'm keeping it simple by eating the same things for a few different meals. I don't have the time to prep a bunch of meals plus I need to keep better track of what I'm eating. This is easier for me when I don't have a lot of meals to worry about.
Breakfast
Slow Cooker Morning Glory Steel Cut Oats
Cherry Blueberry Green Smoothie
Make-ahead tips
The steel cut oats were made last week and frozen into portions.
I will make a batch of smoothies tonight for the rest of the week.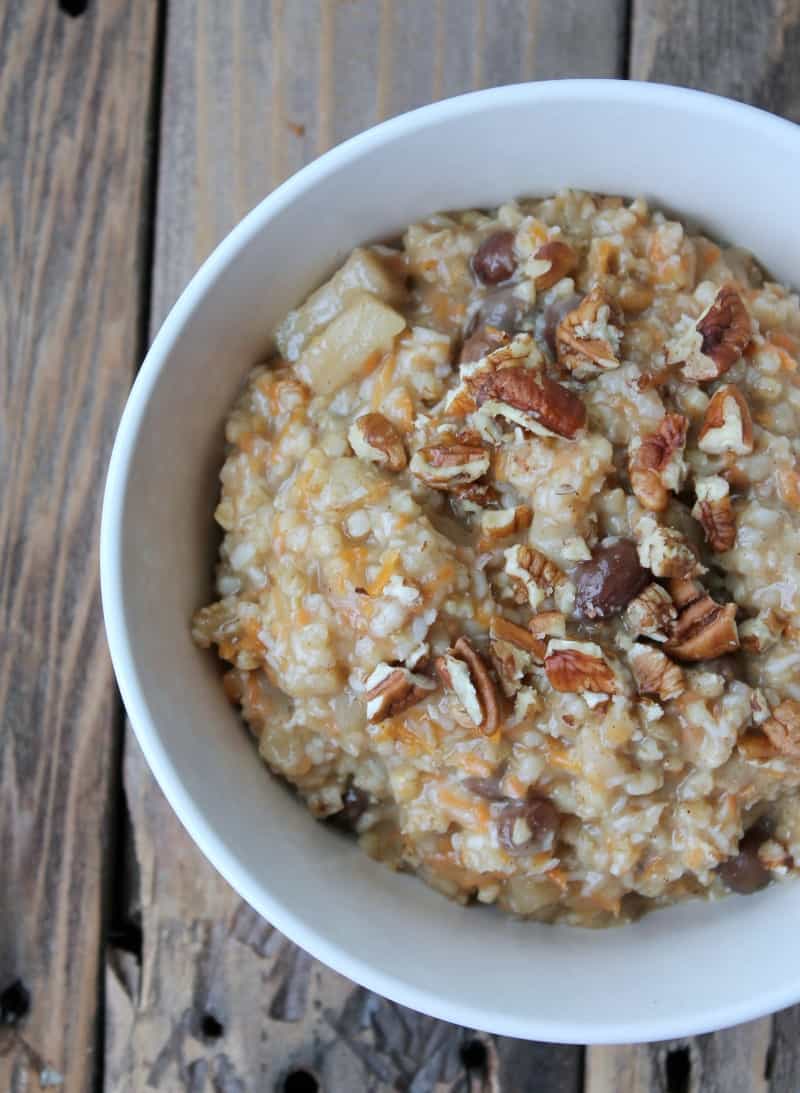 Lunch
Make-ahead tips
Quinoa was leftover from last week. I made the salad the day I ate it.
I baked the chicken on Monday.
Tuna Salad will be made tomorrow.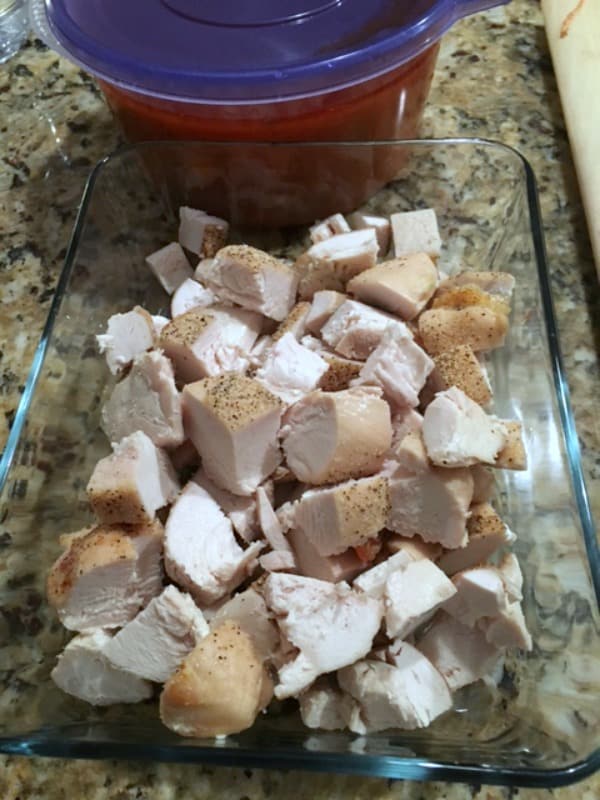 Dinner
Mama's Chicken Soup
Turkey Chili
Quinoa "Fried Rice"
Make-ahead tips
Soup was made on Monday and chili was made yesterday. Both are being stored in the refrigerator.
Quinoa "fried rice" will be made tomorrow and store in the refrigerator and/or freezer.