Baked zucchini boats take the place of bread in these delicious low carb tuna melts!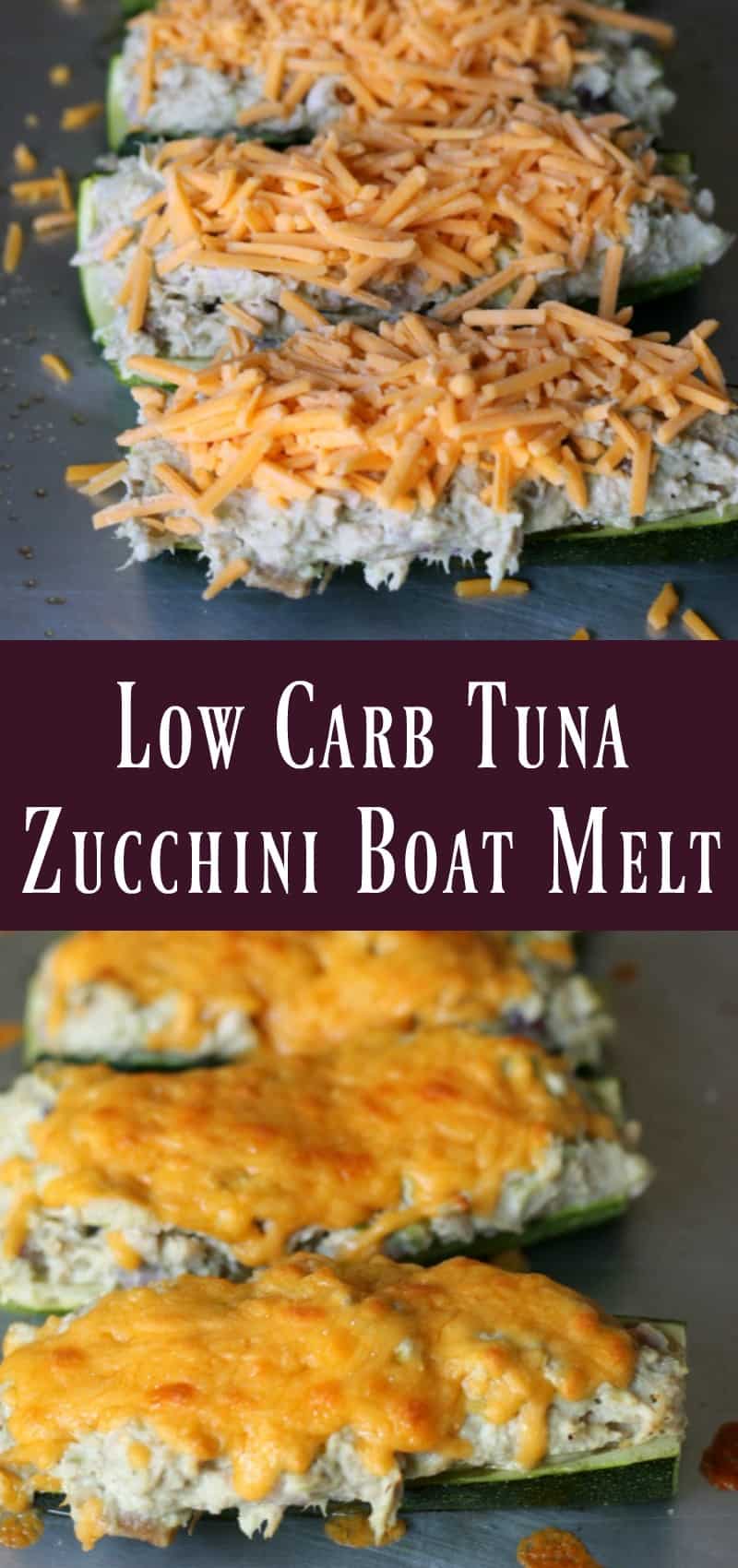 I've often talked about my love for turkey club sandwiches and have many recipes to prove it. My favorites are this Turkey Club Ranch Wrap, Turkey Club Mason Jar Salad, and when I want to skip the bread I turn to this Turkey Club Lettuce Wrap. There's no shortage of turkey club recipes in my life. But another sandwich I love, that I don't often talk about, is the tuna melt. In fact, the tuna melt comes in at a very close second to my beloved club.
As you know, and you're probably sick of hearing me talk about this, I've moved to more of a low carb lifestyle. I wouldn't say I've given up carbs completely but I definitely keep them to a minimum. This means I rarely will eat a normal sandwich using bread. Honestly, I can't say I miss the bread. I thought I would be with so many creative low carb ways to enjoy a traditional sandwich I'm fine getting my fix minus the bread.
That's what I did with this new tuna zucchini boat melt recipe. I've seen zucchini boat recipes all over Pinterest and last week I was craving a tuna melt so I decided to give it a try. Before I talk about the zucchini let's first discuss the tuna salad.
A few years ago I prepared a tuna salad using greek yogurt and avocado. Since then this has been my tuna salad of choice, I never use mayonnaise in my tuna salad anymore. It's a delicious easy recipe that everyone loves. So if you're looking for a mayo alternative with tuna salad then this is your recipe.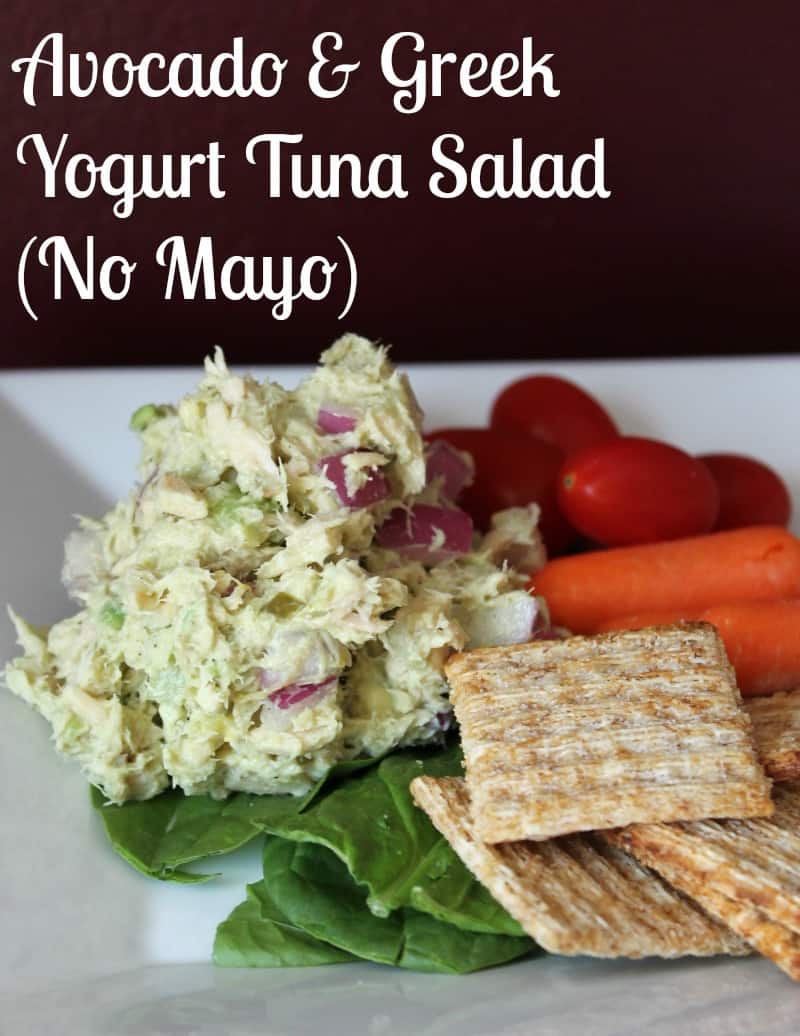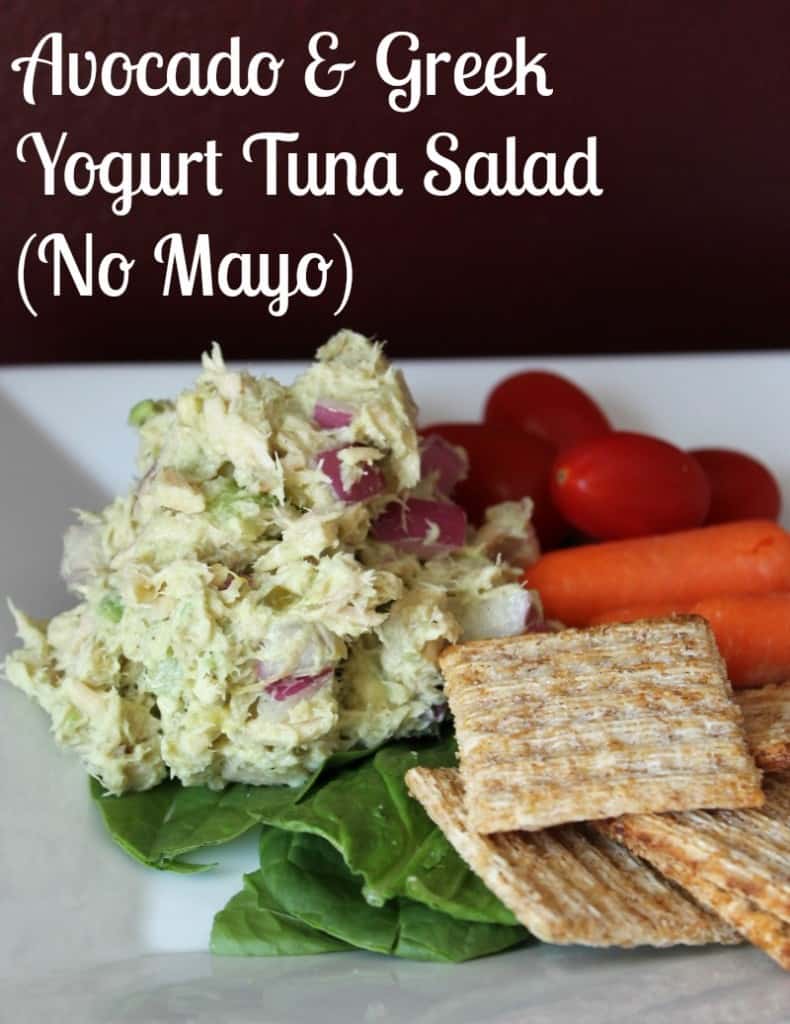 One more thing about the tuna. I only purchase high quality tuna. My favorite brand is Wild Planet but it's pricey. Sometimes I see it for well over $4.00 a can. Anyway, I get it for a good price through Thrive Market. I purchase a 4-pack for $12.95 which comes to $3.23 per can. Still more expensive than the popular brands but in my opinion it's completely worth it.
Alright, let's move onto the zucchini. This is a super simple recipe so it's not going to take long to prepare. After the tuna salad is made set it aside while you prepare the zucchini.
I used medium size zucchini. All I did was cut them in half and then in half again. I scooped out the flesh and seeds, brushed some olive oil on top, and baked the zucchini in a 400 degree oven for 20 minutes or until tender.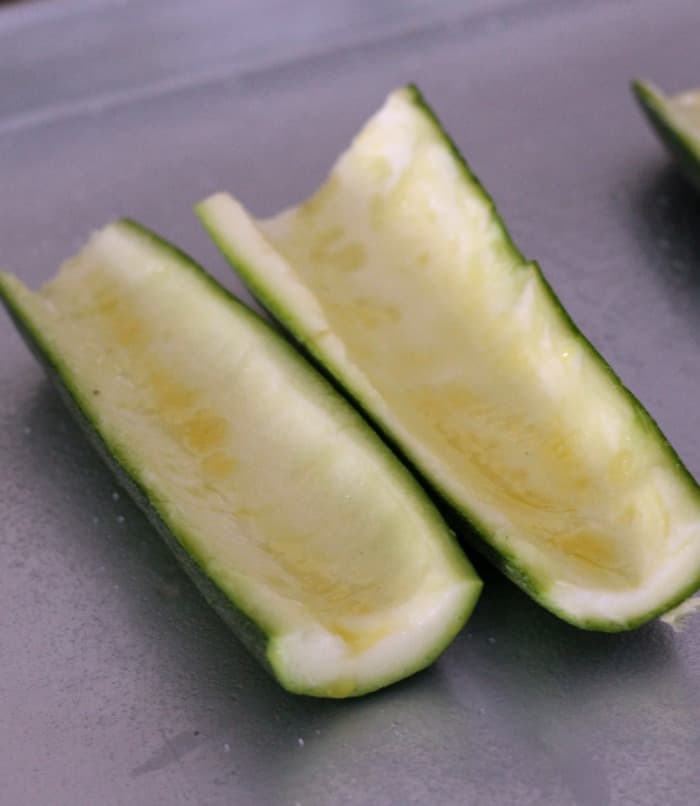 For this recipe the zucchini must be baked first. If you try to cook it raw with the tuna it won't have enough time to get tender. I know this is an extra step but don't worry once you add the tuna salad everything moves fast.
When the zucchini is ready then add the tuna salad into the boats. I placed about a 1/4 cup of tuna salad in each zucchini boat. Then I sprinkled about 2 tablespoons of sharp cheddar cheese over the top.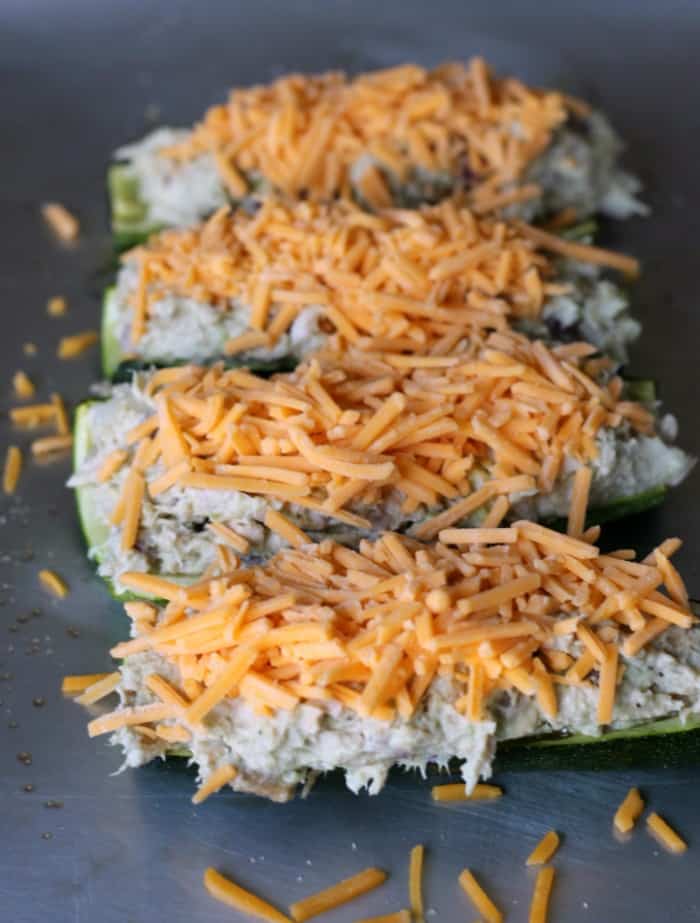 I broiled the tuna melts for about 2 minutes until the cheese was melted. After that, the tuna boats are ready to enjoy!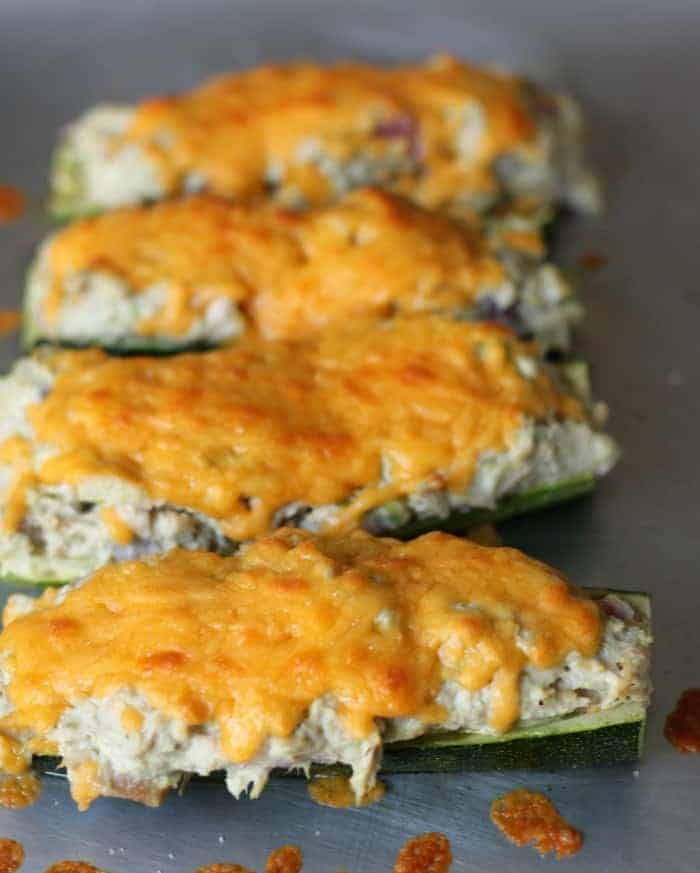 These tuna zucchini boat melts were delicious and completely satisfied my tuna melt craving. I didn't even miss the bread!
You can have this ready in advance by preparing the tuna salad ahead of time and keep it in the refrigerator for when you're ready to make the zucchini boats. I make the tuna salad up to 3 days ahead of time.
If you've been looking for a low carb tuna melt option this is it. I hope you give it a try.
Ingredients
1

recipe for'no mayo" tuna salad

or your favorite tuna salad

1

tablespoon

olive oil

2

medium zucchini

1/2

cup

shredded cheddar cheese
Instructions
Preheat oven to 400 degrees.

Prepare tuna salad and set aside.

Cut zucchini in half, scoop out flesh, cut in half again for a total of 4 boats.

Bake zucchini for 20 minutes or until it's tender.

Fill zucchini boats with 1/4 cup or so of the tuna salad.

Sprinkle 2 tablespoons of shredded cheese on each boat and then broil for 1-2 minutes or until the cheese is melted.
Notes
Sugar: 3
Make ahead instructions
The tuna salad can be made up to 3 days ahead of time. Continue with instructions when ready to prepare the zucchini boats.
Nutrition
Serving:
1
g
|
Calories:
235
kcal
|
Carbohydrates:
9
g
|
Protein:
21
g
|
Fat:
17
g
|
Saturated Fat:
4
g
|
Fiber:
4
g