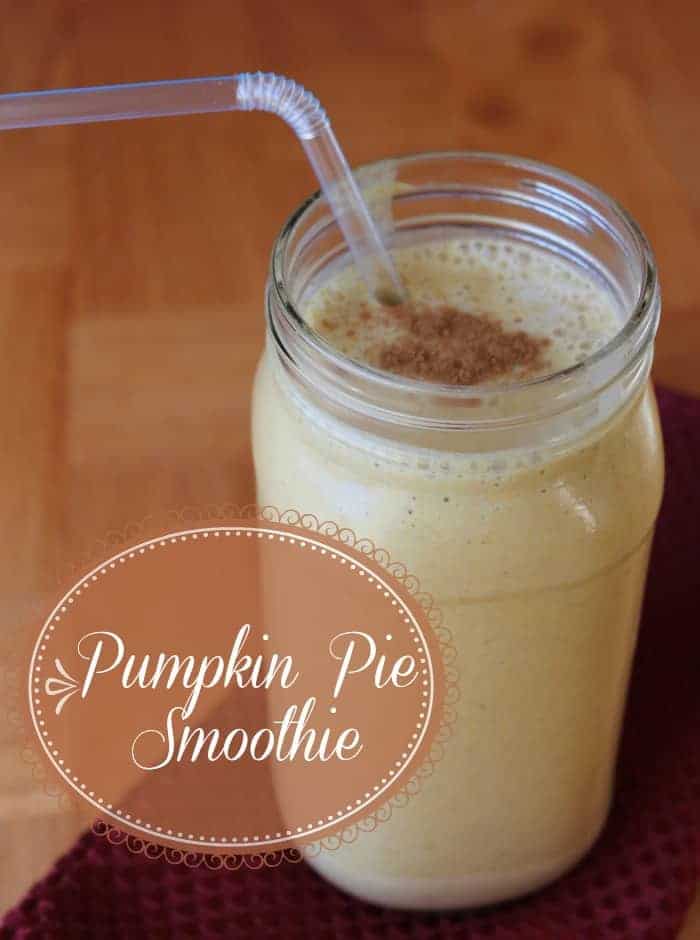 Last week, after making my pumpkin pie steel cut oats, I was left with about 1 cup leftover pumpkin. I thought about making pumpkin bread or another batch of oatmeal but I decided to make something different. At first, I did not know what that "something different" was so I just through it in the freezer.
A couple nights later, while lying in bed watching house hunters international, a pumpkin pie smoothie popped into my head. Why? I do not know. I actually have learned not to question the odd things that go on in my brain most days. But I have to say pumpkin pie anything sounds fabulous to me.
Up until now the only smoothie I ever consumed is one with kale and frozen berries. Don't get me wrong I like trying new things but never really thought there were many options when it came to smoothies besides frozen fruit. Um yeah I was wrong. All I needed to do was search pinterest and/or google to be shown otherwise.
This pumpkin pie smoothie is simple, delicious, and almost taste like a dessert instead of a tasty nutrition breakfast. It is not super sweet but just sweet enough. I did not add any sugar to it because I felt satisfied with the sweetness from the banana and touch of maple syrup. If you feel you want it a bit sweeter than add a little more maple syrup. I loved the pumpkin flavor and pumpkin pie spice. It was not over the top but still came through along with a bit of the banana. Super good!
However, I will say this smoothie is not for everyone. While it does have pumpkin and pumpkin pie spice it is not like you are drinking a piece of hot pumpkin pie. Mostly because it is cold and does not have the 2 cups of sugar or so the pie has. So…my husband actually did not like it. But he also does not like coconut so he is weird. Anyway, I felt I should tell you that just in case.
But if you love pumpkin like me – and throw it into everything you can once fall hits – then you will love this. I drank the entire smoothie and will definitely add this to my smoothie rotation.
This recipe makes 2 medium smoothies. Also, these are perfect to make into freezer smoothie kits because you need the pumpkin frozen ahead of time. I actually frozen the pumpkin and banana together ahead of time and it worked perfectly. If it is not frozen your smoothie won't get the "smoothie" frozen texture that you are looking for.
Now that I have discovered that smoothies go beyond the fruit basics my brain is working to think of new fun combinations. Stay tuned.
What are your favorite smoothie recipes?
Ingredients
1/2

cup

canned pumpkin puree

not pumpkin pie filling

1

medium frozen ripe banana

1/2

cup

vanilla greek yogurt

1/4

teaspoon

pumpkin pie seasoning

1/2

teaspoon

vanilla extract

1

tablespoon

chia seeds

1

cup

or more coconut milk

or almond milk
Instructions
Place ingredients in a blender and blend until smooth. Add water until you get the desired consistency.
Notes
Make Ahead Instructions
These can be made into smoothie freezer kits. Put all ingredients except almond milk and vanilla extract into a freezer bag and put into freezer. Take out the night before you want to make and add to blender with almond milk and extract.
Nutrition
Serving:
1
g
|
Calories:
213
kcal
|
Carbohydrates:
37
g
|
Protein:
12
g
|
Fat:
5
g
|
Fiber:
6
g
|
Sugar:
6
g