Simple make-ahead breakfast egg recipe filled with ham, swiss, and quinoa. This delicious egg bake will keep you full and satisfied all morning.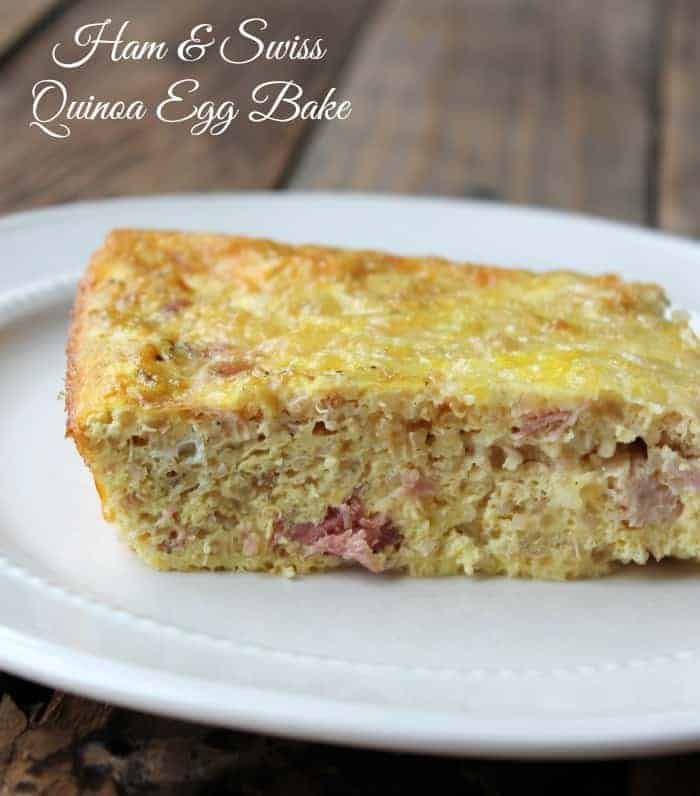 I love eggs! I could eat eggs for breakfast, lunch, and dinner…and have many times. I don't think I've shared this little fact about me but it's true. I love eggs. In the last couple years I've become a green smoothie girl at breakfast time. Green smoothies help me feel my best but that doesn't mean I don't crave or want eggs too. Often, I will drink a smoothie for breakfast and then have eggs for a mid morning snack. Or vice versa. It seems like the perfect combination for me. The smoothies provide me with fiber and hydration while the eggs give me the protein my body needs to stay full.
Obviously, I don't have time, nor the desire, to make eggs every day. Who wants to dirty a pan if you don't have too? Not me. So one way I have eggs ready to eat during the week is to make an egg bake or egg breakfast bowls on Sunday during food prep and store it in the refrigerator for breakfast and snacks all week. This works great for me.
A month or so ago I made a few different quinoa and egg breakfast bowls (kale and bacon, Greek, and sausage and cheese). These are absolutely delicious! Each one is hearty and filled with fiber and protein.
The breakfast bowls are easy to make however I decided to make it even easier by baking it instead of cooking it on the stove.
Let's go through this simple recipe.
I mixed together 15 whole large eggs, plain greek yogurt, and some spices. To reduce fat you could certainly use 1/2 egg whites or egg beaters but I opted for using all whole eggs. This egg bake makes 10 servings so I did think 15 eggs would break the calorie or fat bank.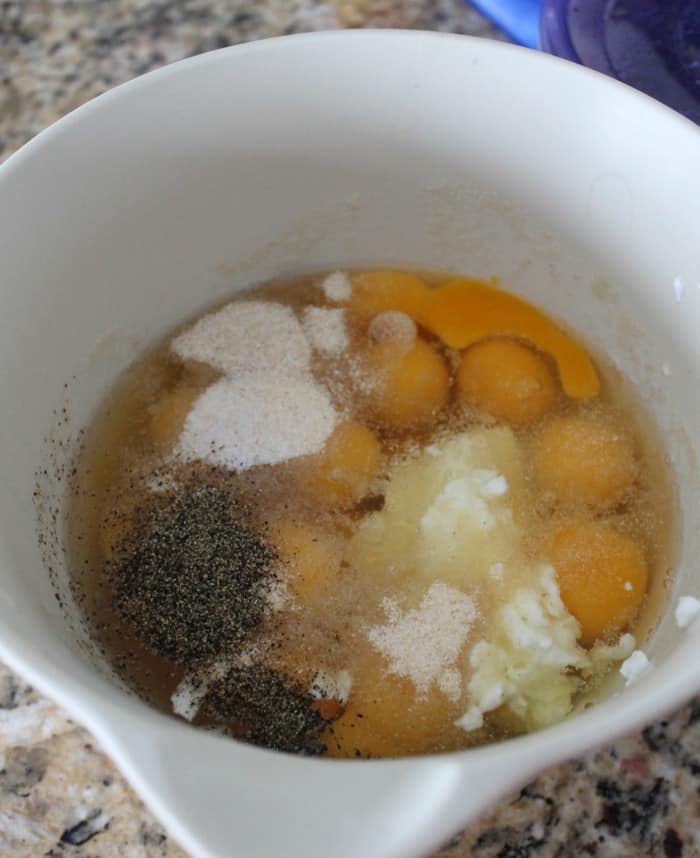 After I mixed the eggs together I stirred in the ham, cheese, and quinoa.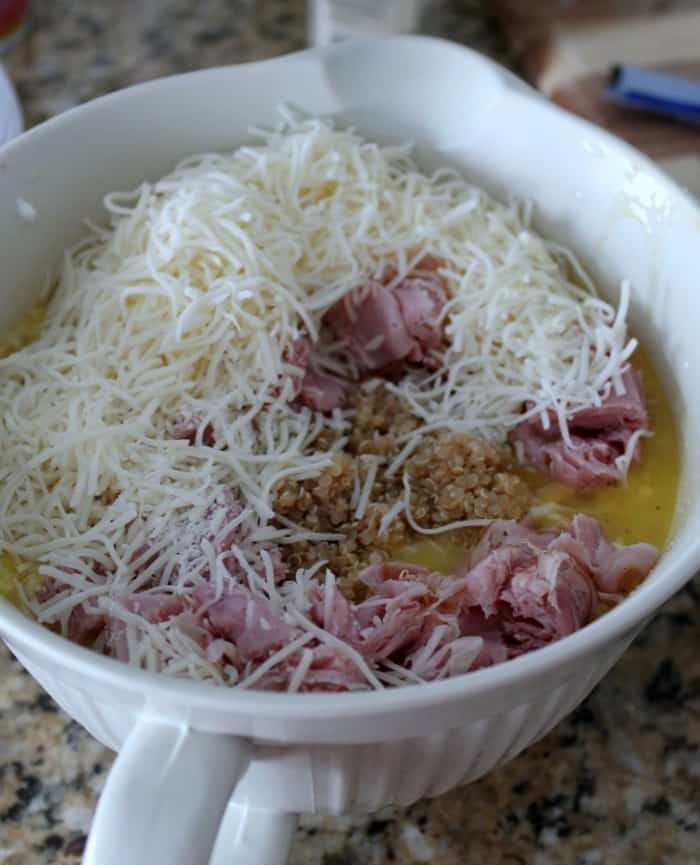 For the ham I used organic uncured deli ham from Wegmans. This is the beauty of cooking your own food. You control the quality of the ingredients used. For this recipe, I used about a half pound and then cut it into small chunks or squares.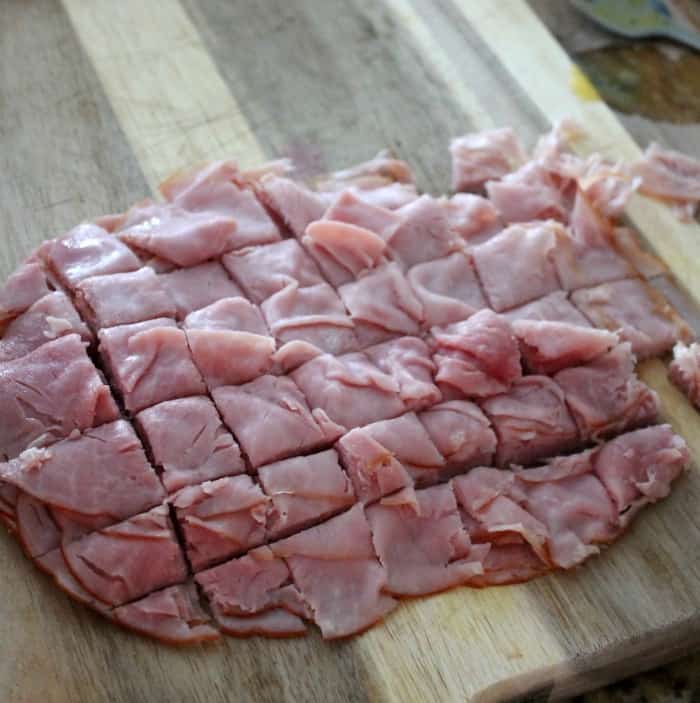 I've made egg bakes in the past but I never added quinoa to the mix. I figured it would taste good because the breakfast bowls are delicious but I didn't know if it would bake correctly.
After I mixed all the ingredients together, sprinkled a little more swiss cheese on top, I poured the egg mixture into a 9 x 13 casserole dish and baked for 45 minutes. Then I crossed my fingers. #professionalfoodblogtip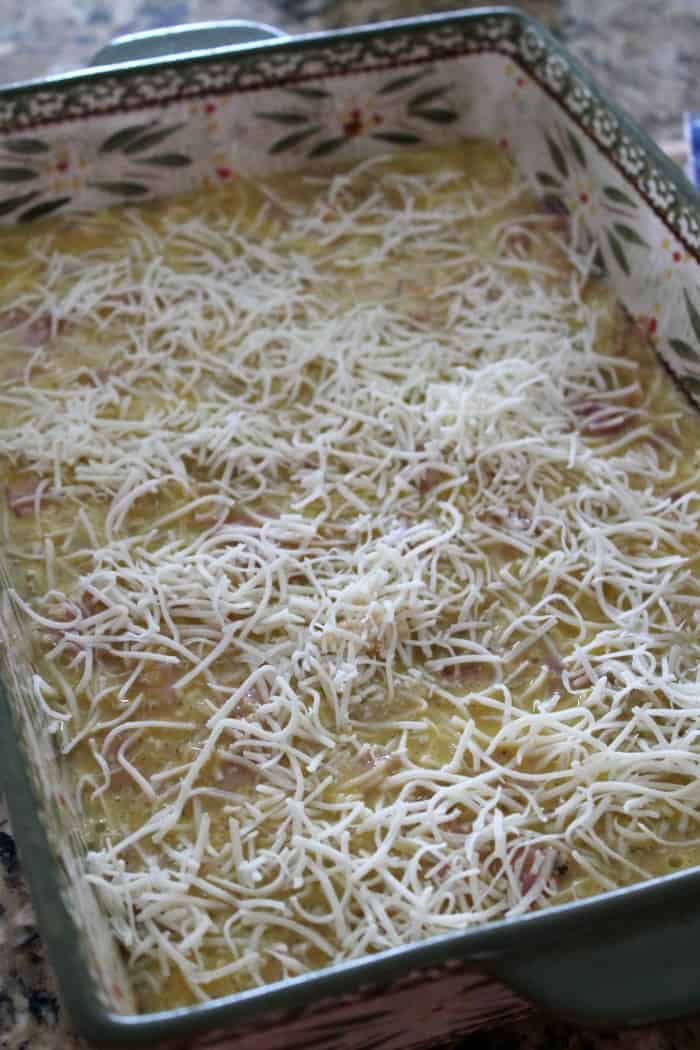 This baked perfectly and was absolutely delicious. Honestly, it might be one of my favorite egg bakes to date. I absolutely love the quinoa in this. It adds bulk, texture, and a nice flavor to this recipe. Not to mention lots of fiber and protein. I plan to make a bunch of different versions in the near future. Maybe a southwest one with black beans, onions, and peppers. Or a caprese one with fresh mozzarella and tomatoes. Oh baby! The options are endless. Basically, all I need to do is use the recipe base and replace the spices and add ins. Now I'm excited.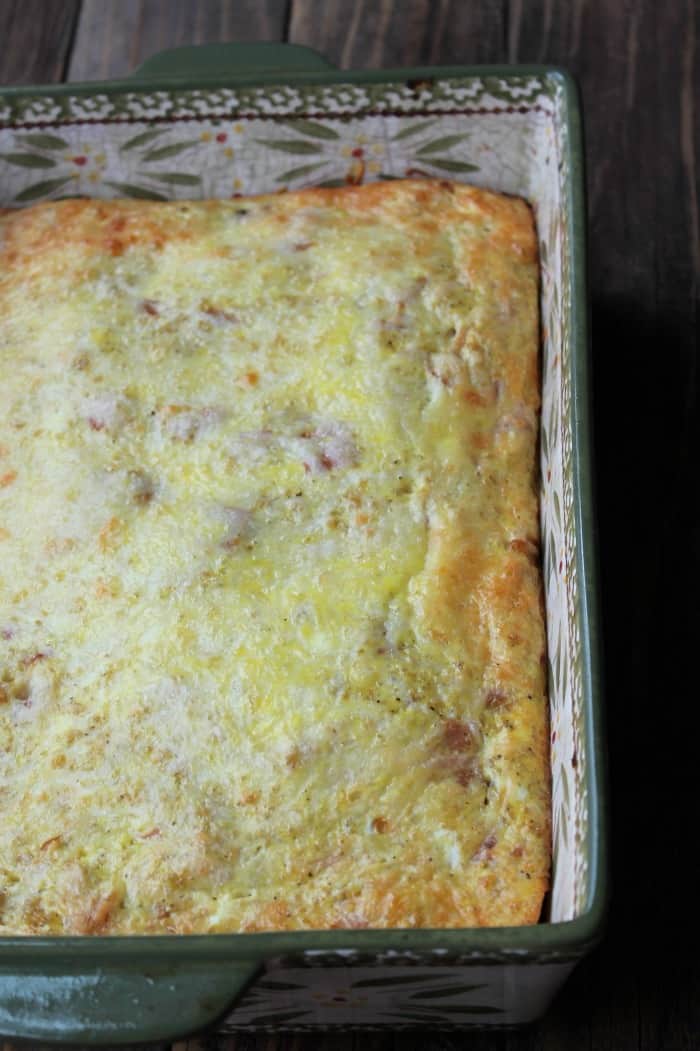 This ham and swiss quinoa egg bake is hearty and completely satisfying. There are 10 generous servings and each one is only 207 calories. I enjoyed a piece for breakfast and on the days I drank a green smoothie in the morning I had a piece for a snack.
The last thing I want to mention is this egg bake is a perfect make-head breakfast recipe. You can whip it up on Sunday during food prep and store it in the refrigerator for breakfast all week. It reheats great in the microwave.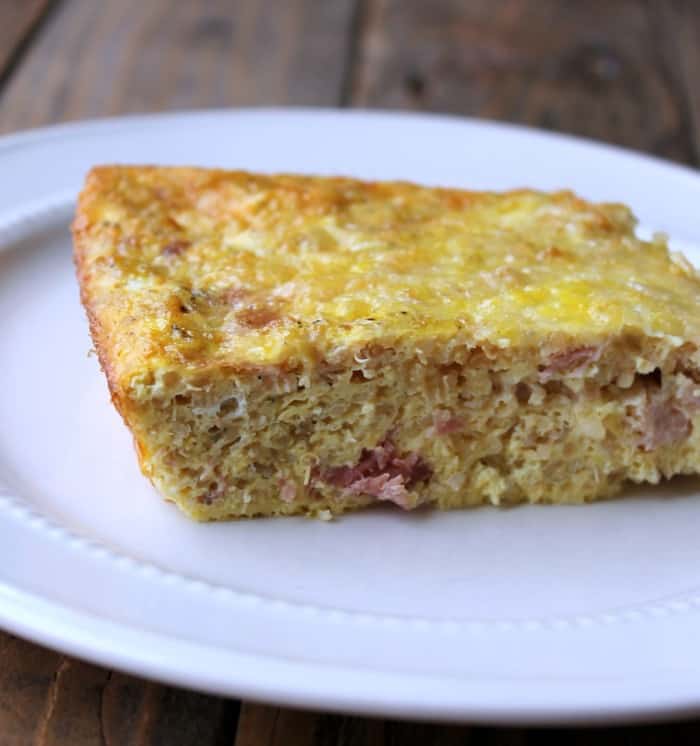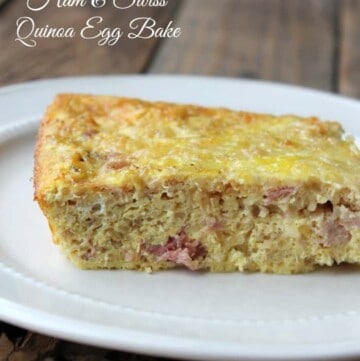 Ingredients
15

large eggs

1/4

cup

plain greek yogurt

1

teaspoon

onion powder

1

teaspoon

granulated garlic

1/2

teaspoon

salt

1/2

teaspoon

pepper

1/2

lb

deli ham

thinly sliced and chopped

1 1/2

cups

shredded swiss cheese

2

cups

cooked quinoa
Instructions
Preheat oven to 350 degrees

In a large bowl whisk together the eggs, greek yogurt, and spices.

Stir in the ham, 1 cup of the swiss cheese, and quinoa.

Pour the egg mixture into a 9 x 13 casserole dish coated with cooking spray.

Sprinkle the rest of the swiss cheese over top.

Bake for 45 minutes or until the center is set and the sides are slightly browned.

Let sit for 3-5 minutes and then cut into 10 servings.
Notes
Sugar: 0 grams
Make-ahead instructions
This recipe can be made completely ahead of time, portioned out, and stored in the refrigerator up to 5 days or freezer up to 3 months.
Nutrition
Serving:
1
g
|
Calories:
207
kcal
|
Carbohydrates:
9
g
|
Protein:
17
g
|
Fat:
11
g
|
Saturated Fat:
4
g
|
Fiber:
1
g