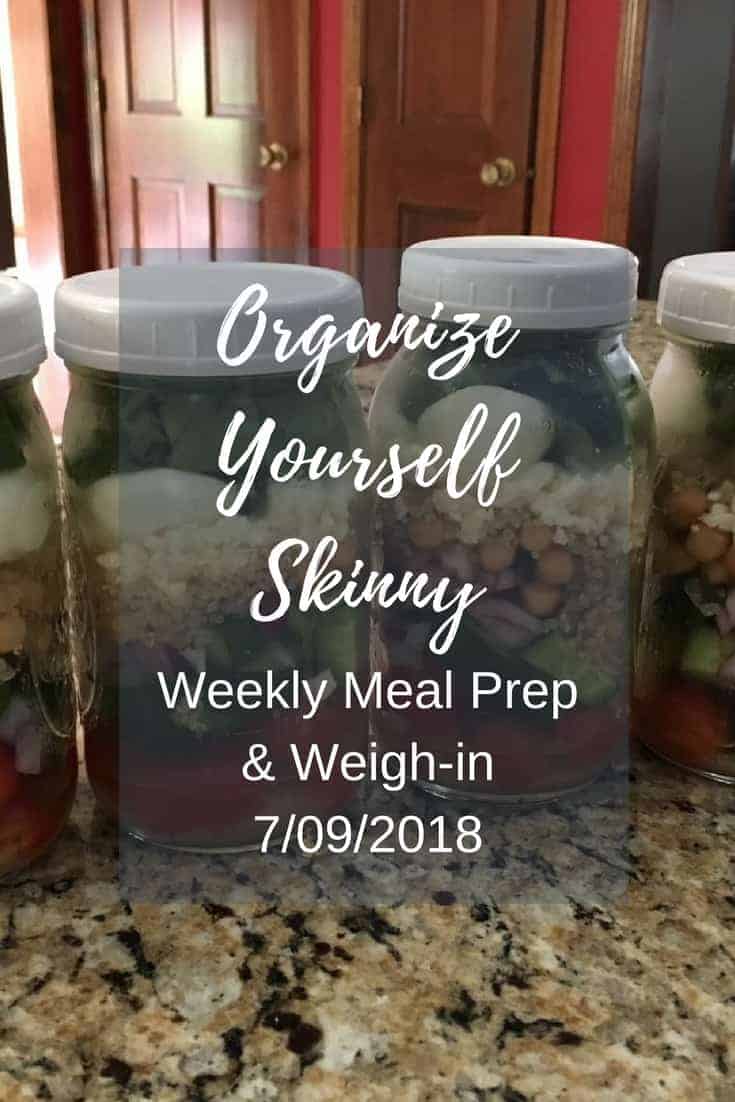 Hey there! Can I just say that I really look forward to writing my weekly meal prep and weigh-in posts. It's the only posts that I just sit down and write. I think about my previous week, and the upcoming one, and simply share my triumphs, struggles, and other little "behind the scenes" nuggets of my life.
I enjoy sharing parts of my life with you, and to be honest, I like looking back on previous meal prep posts to reminisce about where I was during that time of my life. I've been sharing these posts for 7 YEARS so there's quite a collection.
Anyway, I hope you enjoy reading these posts as much as I do writing them.
This past week was 4th of July and let me tell you my town (and friends) know how to do the 4th. Honestly, it's my favorite holiday! There's no pressure of gifts, or spending tons of money, just simply throwing some food on the grill and hanging out with friends.
In my town, it's like a 3-4 day affair! They have bands, Midway rides, one of the best parades ever, and a beer tent that brings in people from all generations. It's beyond fun and I look forward to it every year.
Here are some pictures from 4th of July this year.
Mike and I have the most loyal and amazing friends ever. Most of them we've know since we were very young and have a bond that's unbreakable. It's a great feeling to have people like this in our lives. Everyday I'm grateful.
As you can see this place is packed. We were hot, sweaty, and totally gross. But we still had a blast!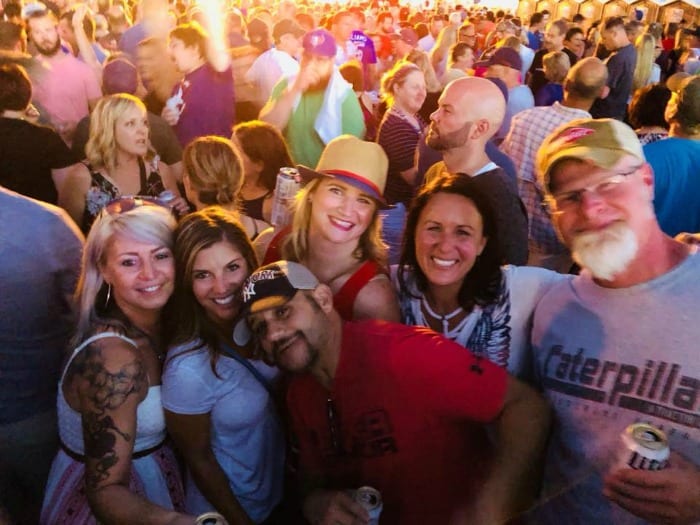 You're looking at 1993 hockey champs here! Haha!!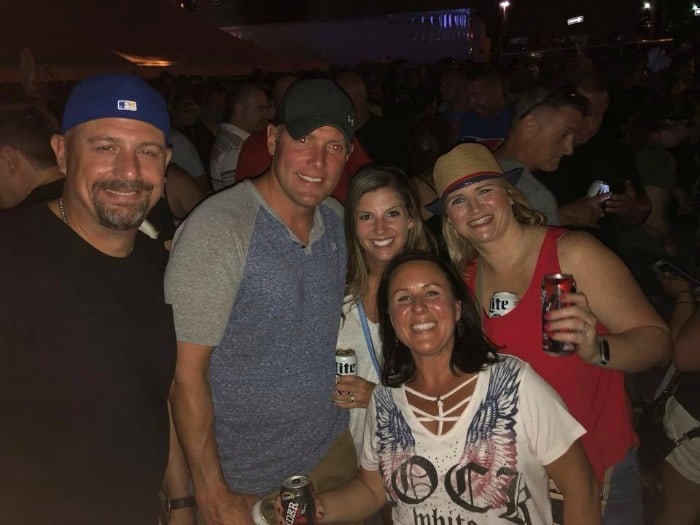 Me and my Mikey poo. He worked a long day that day but still sucked it up and came out with us. Of course, he was glad he did. I had to black out some inappropriate photo bombing 🙂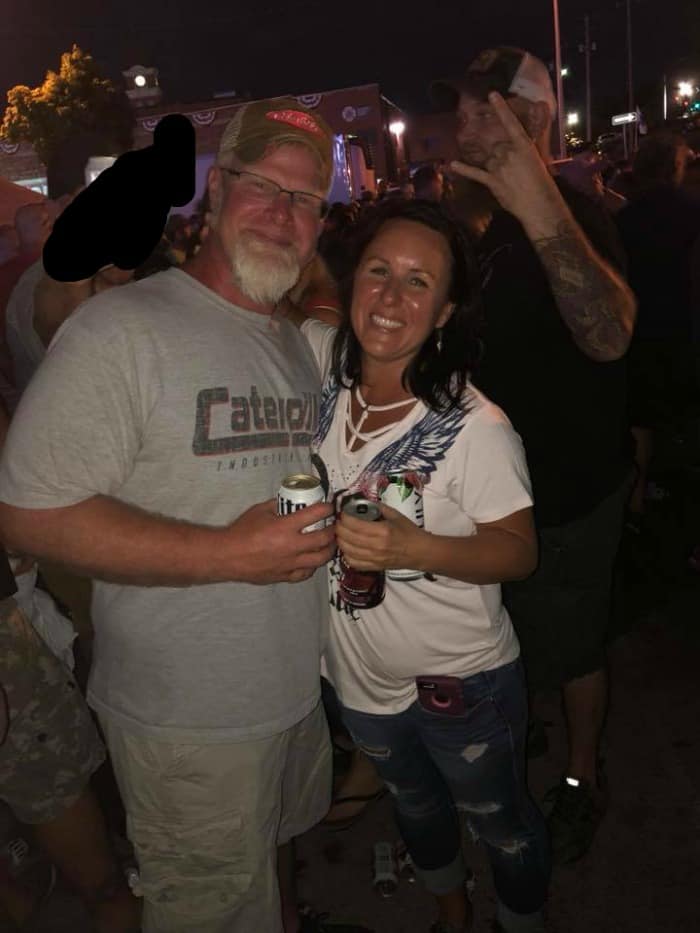 Love these guys! Best group of people you'll ever meet!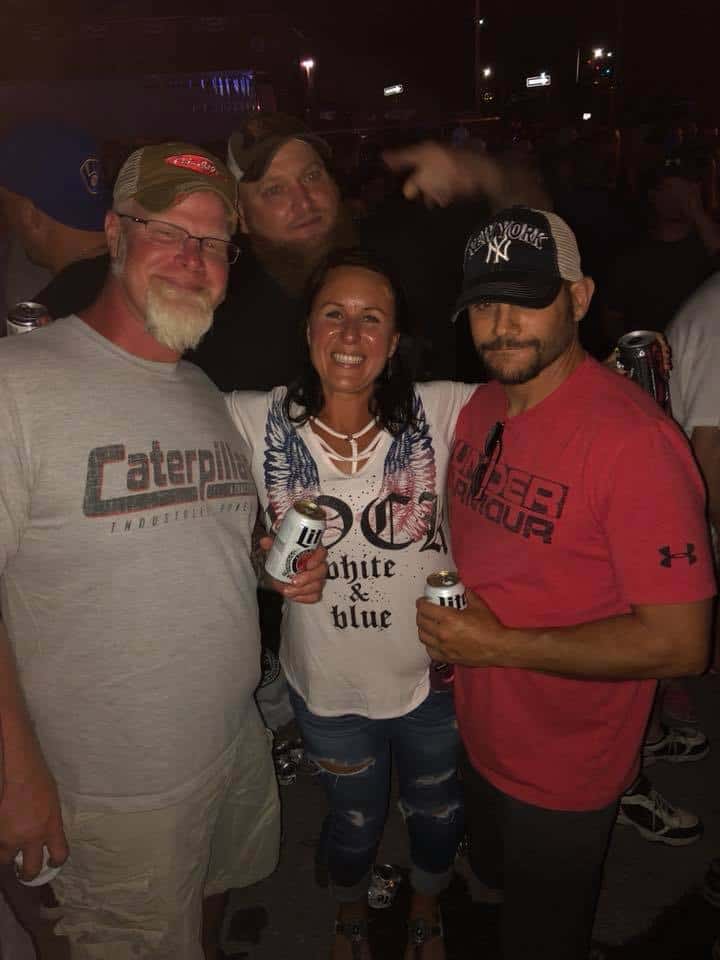 My Johnny, I've know since 4th grade! 30+ years of friendship! In fact, I should look for some of THOSE pictures. Honestly, he's more like a brother than a friend.
BTW, I milked that one Mike's Hard Lemonade all night. Those things are soooo sweet and I didn't want to completely bust my calories for that day.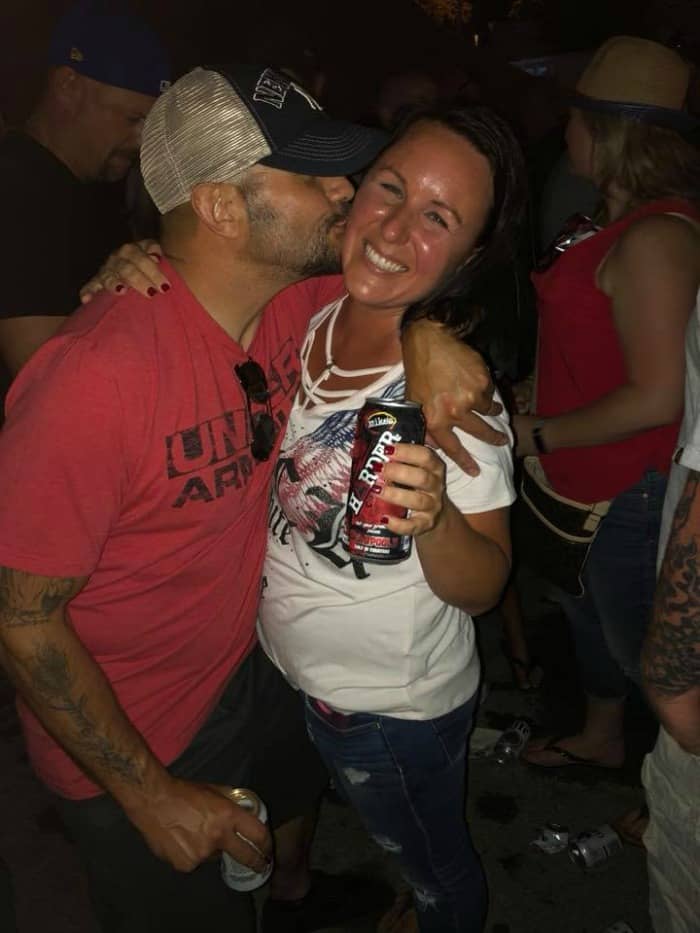 The next day we all hung out at our house by the pool with the kiddos. It was a hot humid day but so relaxing and fun.
Here's to another 4th of July in the books!
Thanks for letting me share my memories with you.
Okay, now let's get to my weekly weigh-in.
Starting weight (October 2010) : 177 lbs
First goal weight: 145lbs
Final goal weight: 135 lbs
Last week's weight: 155.8 lbs
Current weight: 156.4
Pounds lost: +1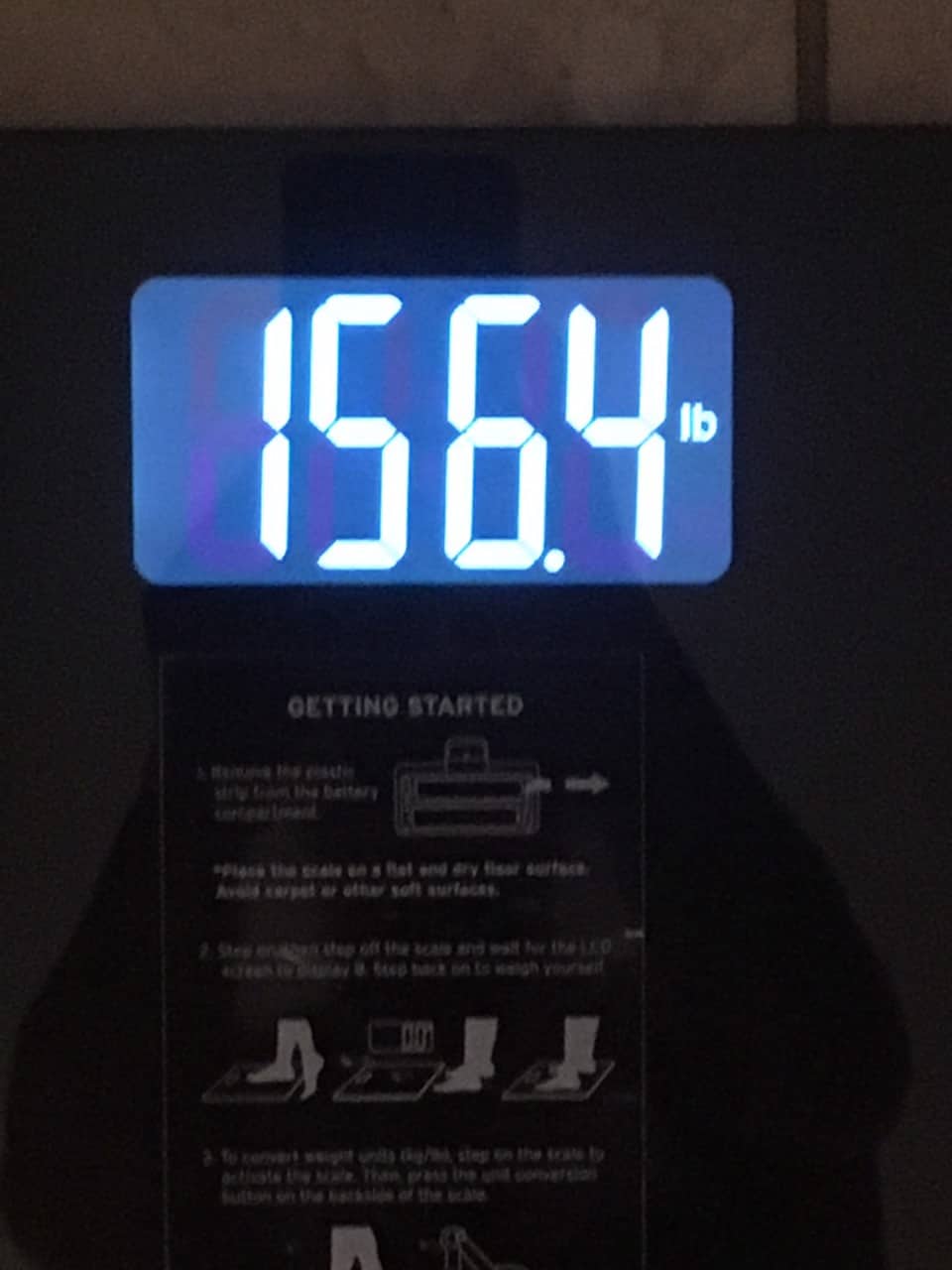 Last week was a struggle. However, I can honestly say I tried my best. Every day I got on the scale and worked hard to pay attention to the food I was eating. I got in 4 days of exercise too. Clearly, it wasn't enough and I had slip ups. Between 4th of July festivities and other weekend happenings I definitely let too many calories in. Not that many though because I was paying attention and tracking. I think one of the issues was I didn't drink as much water as I should've. That on top of saltier foods affected the results on the scale this week. It's amazing how every little thing can make a difference.
Moving forward, I'm going to keep up with smoothies and water – gotta stay hydrated. I plan to keep the rest of my diet veggie heavy and no more than 1500 calories. Oh I just remembered. Mike and I planted a garden this year. For both of us it's our first time trying to grow a garden.
We water it everyday and weed once a week. By the way that's a workout in itself. OMG I sweat like a hog when I work outside. Mike works through it like nothing and just laughs at me. This weekend we picked our first harvest of zucchini and squash. We were both super excited. Seriously, it was like we just grew a baby from a seed! Haha. We already learned a lot that we want to change for next year but right now we're happy we got some vegetables and didn't kill everything.
This week I'm going to come up with some new zucchini recipes. Of course, I plan to make these chocolate zucchini muffins and zucchini bread too.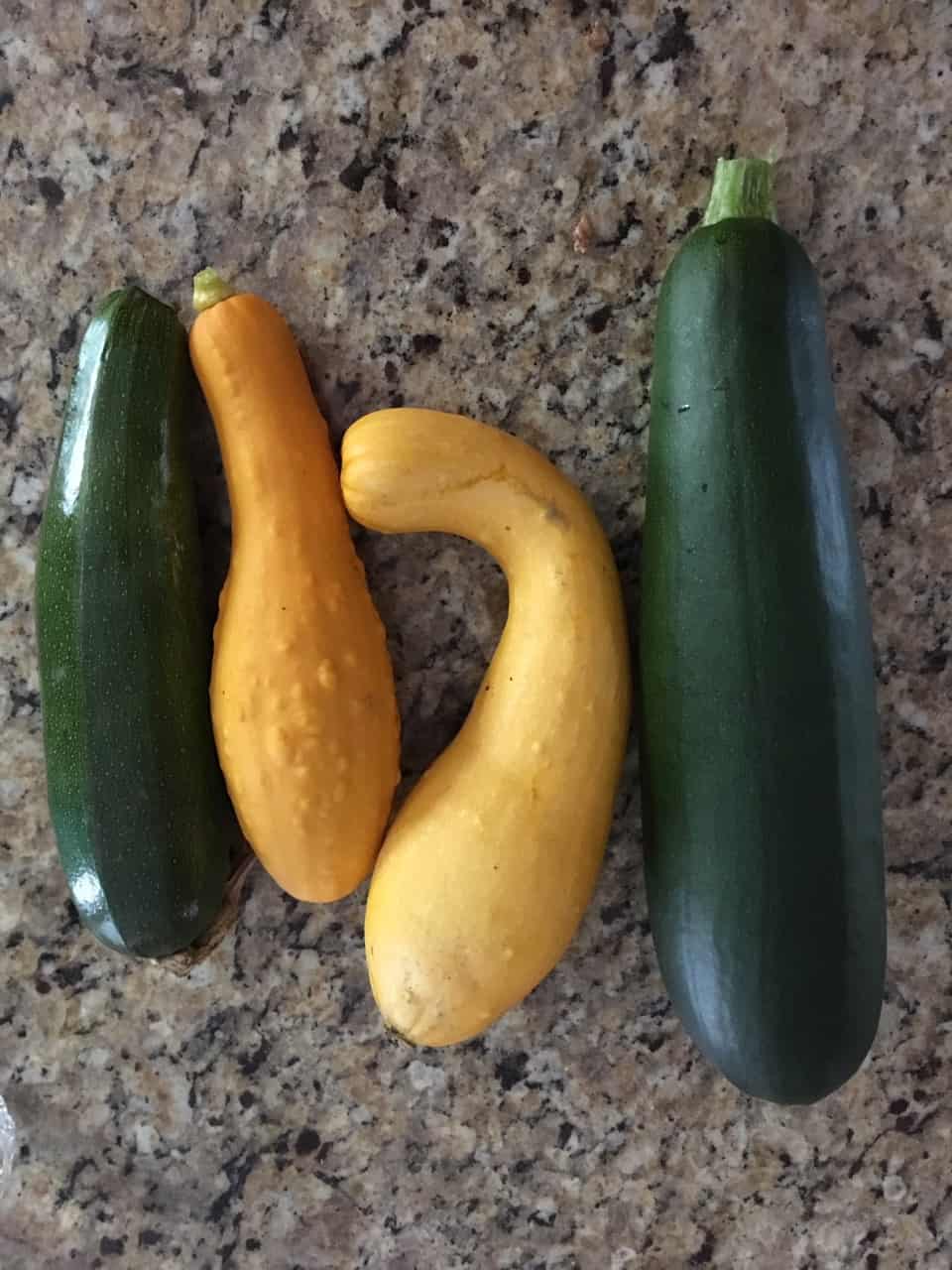 Last, my plan is to exercise 4-5 days this week. I like to work up a good sweat on the treadmill and then get in about 15 minutes of toning. In the last couple weeks I've been focusing on planks. I'm trying to get my core in shape, especially for our cruise later in the year.
Okay, let's get to the rest of my meal plan.
Breakfast
Detox smoothie + yellow squash if I have it
Meal Prep Tips
I still have 2 freezer smoothie kits I made last week. I purchase more smoothie ingredients yesterday and plan to more kits together this week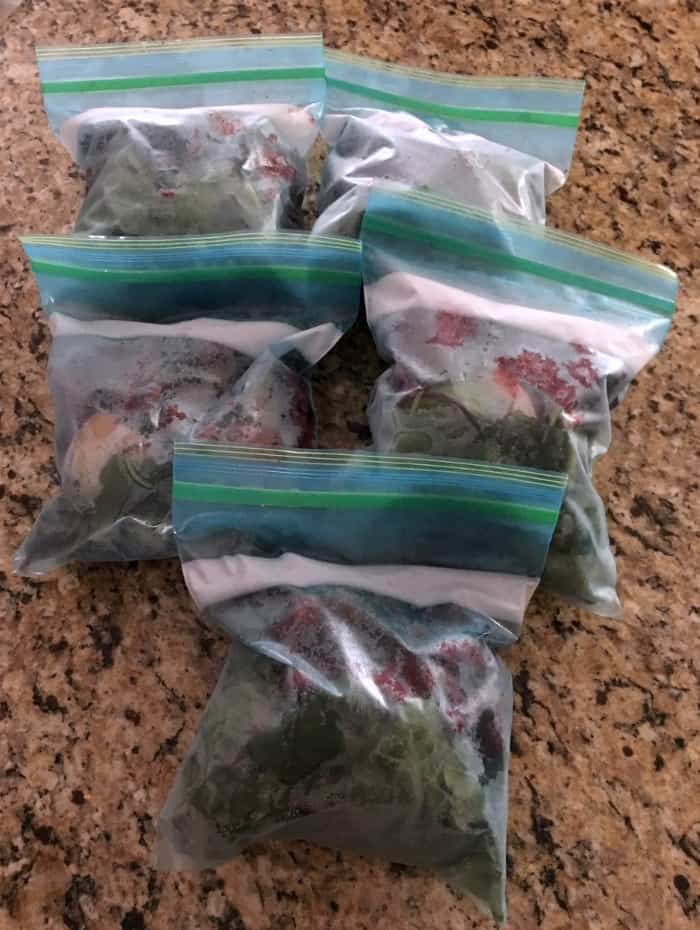 Lunch
Meal prep tips
I made these salads yesterday. I only needed to make 4 because I had 1 leftover from last week.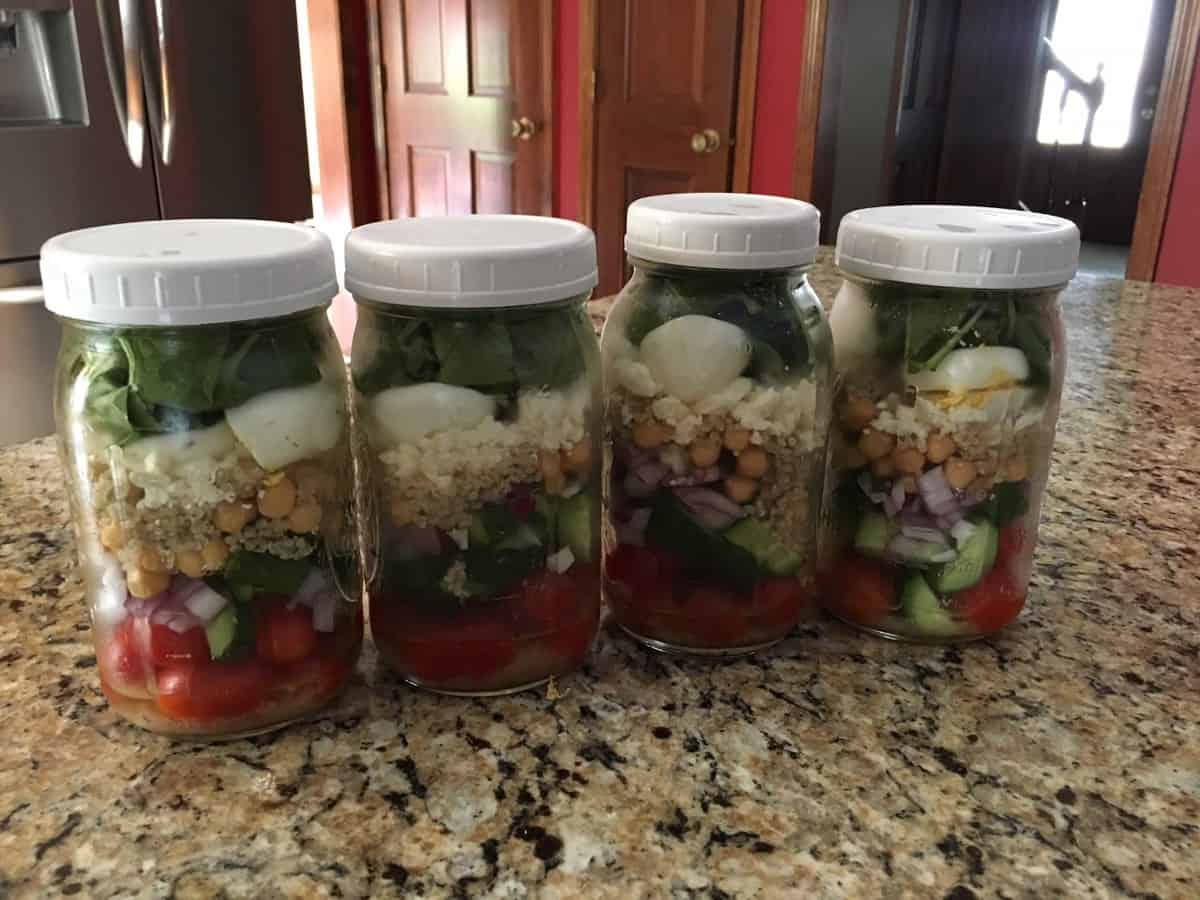 Dinner
Leftover Turkey Zucchini Meatloaf from last week
Buffalo chicken (leftover from last week) pita pizzas
Lightened-up Slow Cooker Crack Chicken – new recipe
Shrimp Scampi with Zoodles
Tacos
Meal prep tips
slow cooker crack chicken will be made today.
zoodles will be prepped today for dinner later in the week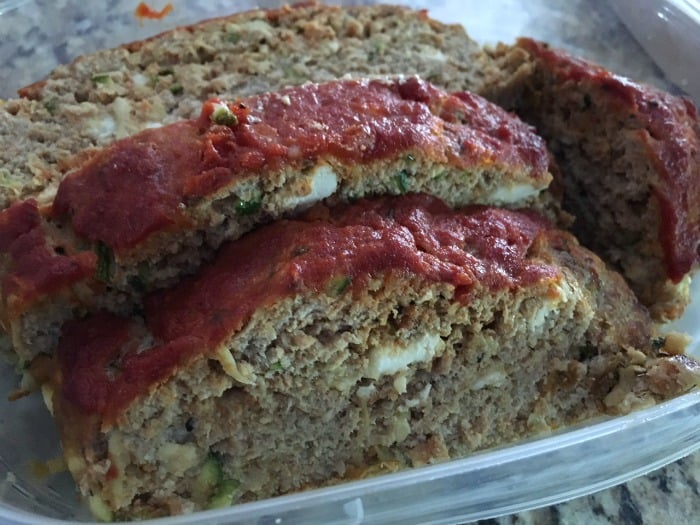 Snacks
Siggi yogurts
Zucchini bread or muffins
Meal prep tips
bread and muffins will be made this week.
That's my meal plan and prep for the week. Let me know what's on your menu for the week?