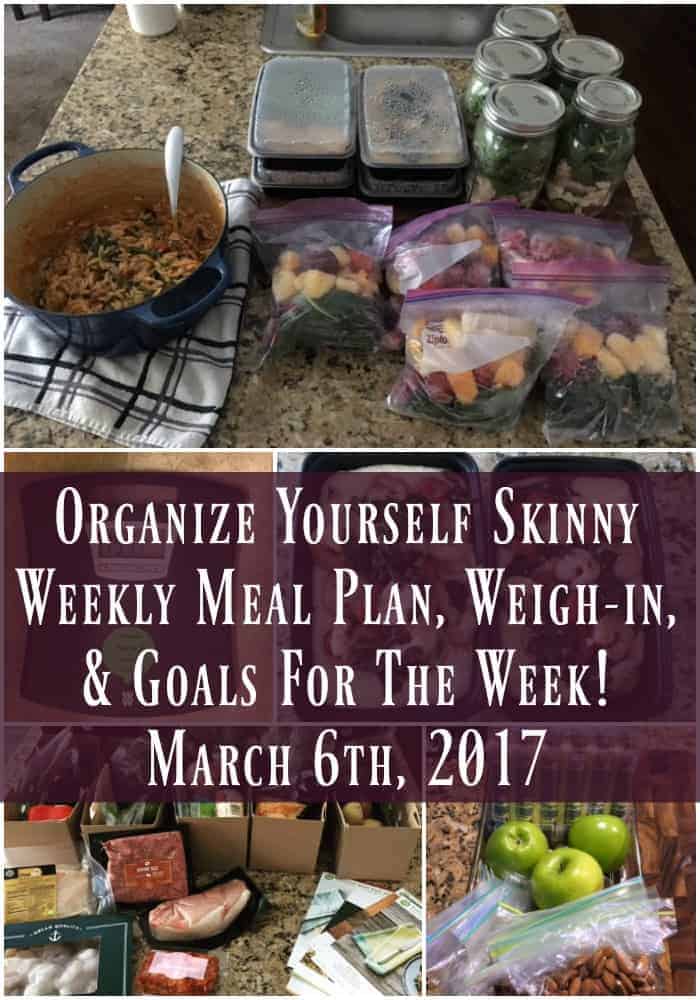 My weekly meal plan and weigh-in is back!
If you're paying attention then you've notice I haven't shared a meal plan since November – allow me to explain. I don't have an earth shattering or ground breaking excuse, it's just I like to schedule all my blog posts ahead of time and for obvious reasons my weekly meal plan post can't be scheduled in advance. I did share my meal prep, along with my weekly weigh-ins, in the OYS Facebook Group but after numerous emails from lovely OYS readers asking for both to come back on my blog I decided to share them again
I'll admit even though these blog posts take a bit of time, and throw me off schedule, I do like writing them. It gives me time to reflect on the week ahead and the things I need to get done. Also, the other day I was reading back over past meal plan posts and I loved looking back over the last 6 years. It's therapeutic to see the ups and downs over the years. The times I triumphed and the moments I was barely crawling by. Each post gives a small glimpse into my life at that time. This was the extra push I needed to start writing these meal plan posts again so I hope you enjoy reading as much as I enjoy writing them.
Alrighty, let's get to it.
Before I get to my meal plan let's talk about my weekly weigh-in. I haven't share a weekly weigh-in on my blog in over a year. Yikes! I shared a few weigh-ins on Instagram and in the Facebook Group but not here for the world to read about. Truthfully, I was struggling this past year and didn't want to deal with it. #truth Again, I'm human. Also, I didn't really think anyone would care or notice – I was wrong. Even one of writers said to me that I should share my weigh-ins again. She reminded me that nobody expects perfection not even from a blogger who's suppose to have her weight loss game together. In fact, it's what keeps me real.
Related post: 7 Reasons Why I Sometimes Suck At Losing weight
So let's talk about my weigh-in.
My starting weight was 177 in October 2010. In July 2013 I got down to 134. Obviously, as you can see, I'm up to 154. Ugh.
I stayed under 150lbs until last year and then the weight slowly crept back on. It's been a struggle to get it off but I never give up. I keep moving forward no matter what life throws at me.
My goal weight is 135. I felt great at that number 3 years ago. Truthfully, I feel good between 140 – 143 too so if I can just get to that range and stay there I'd be a happy woman. Let's talk about my plan of action.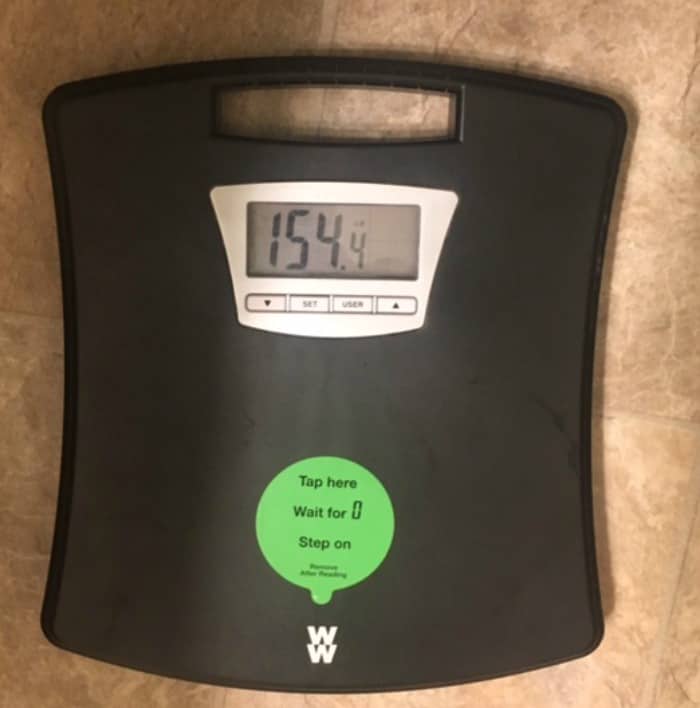 The first thing I want to mention is I'm not looking months ahead. It's easy to get overwhelmed with the "I want to lose 20lbs by June" mentality. That doesn't work for me. I'm taking it one week at a time.
This past weekend I reviewed my schedule, planned my meals, and did some meal prep.
The last couple months (minus a few bad weeks) I've exercised 3-5 times a week and just this last month I added light strength training to the mix. Now that I'm getting older I need to work out more than not. I feel 100x better, mentally and physically, when I get a good run in.
Here's my exercise schedule this week.
Monday – 6:30am (45 minutes on treadmill and 20 minutes of toning exercises)
Tuesday – 6:30am (45 minutes on treadmill and 20 minutes of toning exercises)
Wednesday – 6:30am (45 minutes on treadmill and 20 minutes of toning exercises)
Thursday – 8:45am (45 minutes on treadmill and 20 minutes of toning exercises)
Friday – 8:45am (45 minutes on treadmill and 20 minutes of toning exercises)
Saturday – 20 – 25 minutes of toning
Sunday – rest
My toning exercise include:
50 sit-ups
50 russian twists
arm exercises with resistant bands
50 squats using 5lb weights.
Let's talk about my meal plan. In my experience, keeping food under control is the real key to weight loss. I can exercise till the cows come home but if I eat every calorie back, and then some, it won't matter.
For breakfast this week I'm having green smoothies. I didn't need to worry about buying smoothie ingredients because I made a bunch of smoothie kits last week . I need green smoothies in my life. I feel more focused and energized when I make smoothies a daily priority. If I get bored with smoothies I'll make an egg white omelette.
Here's my favorite green smoothie recipe.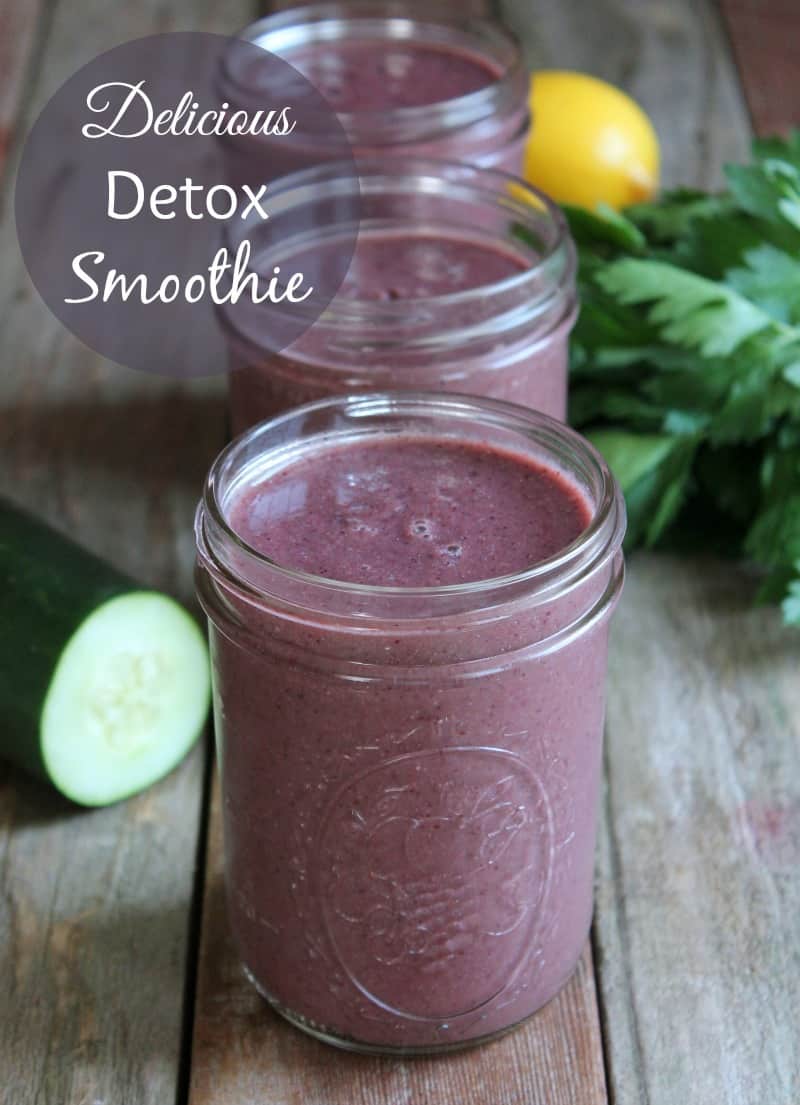 For lunches I made Greek Mason Jar Salads. To keep it easy I purchased a rotisserie chicken to shred for the salads.
This weeks snacks include mozzarella sticks, almonds, apples, and siggi yogurts. I made a snack kit for the refrigerator yesterday. Don't worry, my kids will help me eat those cheese sticks 🙂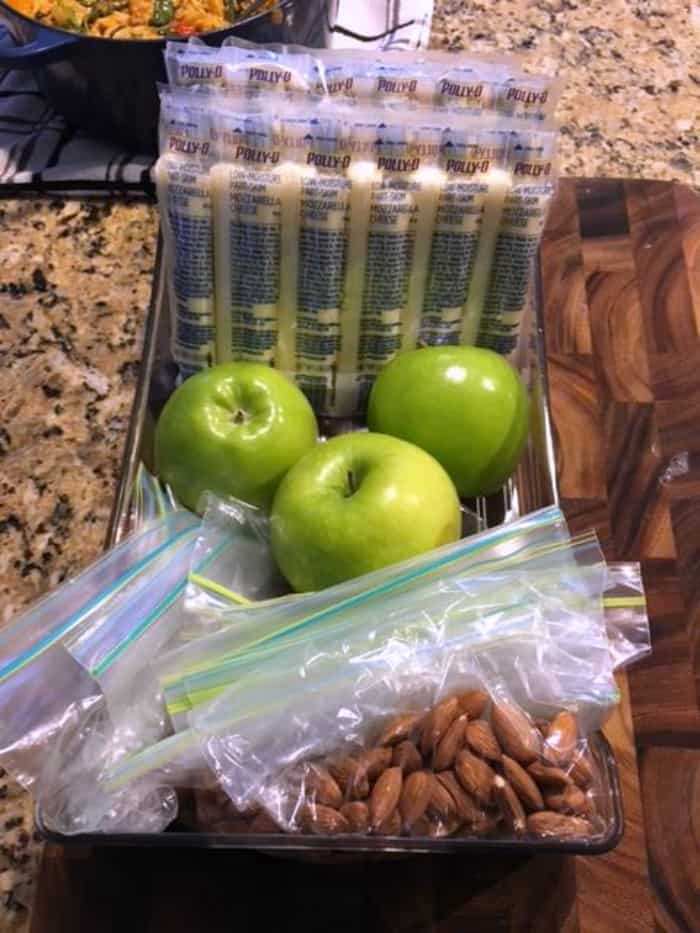 For dinners this week we are enjoying Hello Fresh. I've been using Hello Fresh for about a year now and love it. As a food blogger and someone who likes to create my own recipes, I didn't think I would need it. Also, I didn't think it would fit into my budget. I was wrong. Seriously, I love Hello Fresh! It's such a relief when that box shows up at my door every Saturday afternoon. Even my kids love it. My oldest just said the other day she's starting to like trying new recipes because of Hello Fresh. By the way she wanted me to tell you that because she's actually a very picky eater. Anyway, Hello Fresh isn't for everyone. Here's my Hello Fresh Review.
This week I got 5 meals for 2 people. That's more than enough food for me and my 2 girls or when it's just me and my boyfriend. All of this was $99. Personally, I think this is a great price for the food and convenience.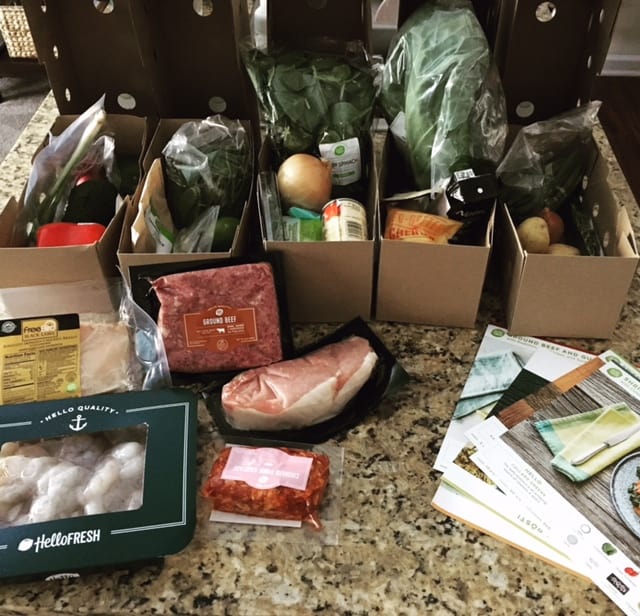 I prepped 3 of the recipes yesterday and will make the other 2 later in the week. I portioned the meals I prepped using these meal prep containers.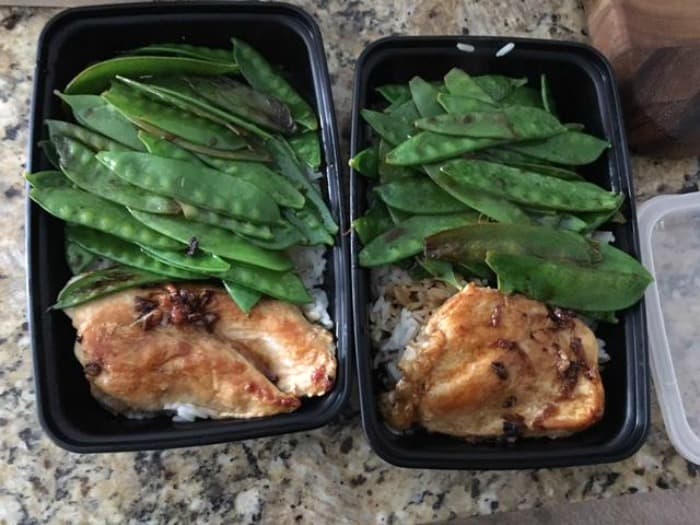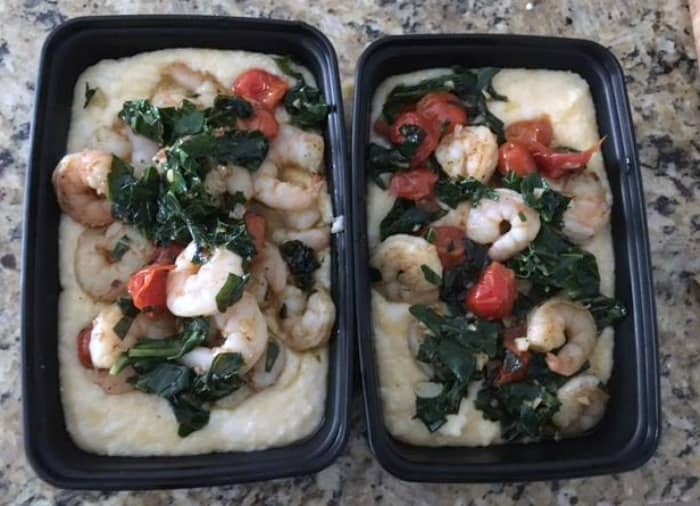 Here's everything prepped and ready to go into the refrigerator.
My goal is to keep calories this week between 1300 – 1500 a day and not to eat after 7:00pm.
Another goal is to drink 64 ounces of water a day. I'm not going to lie this is a big struggle for me. For some reason, I'm just not in the mood for water so I need to really focus on drinking enough water.
Okay, that's it for now.
What's on your weight loss agenda this week?