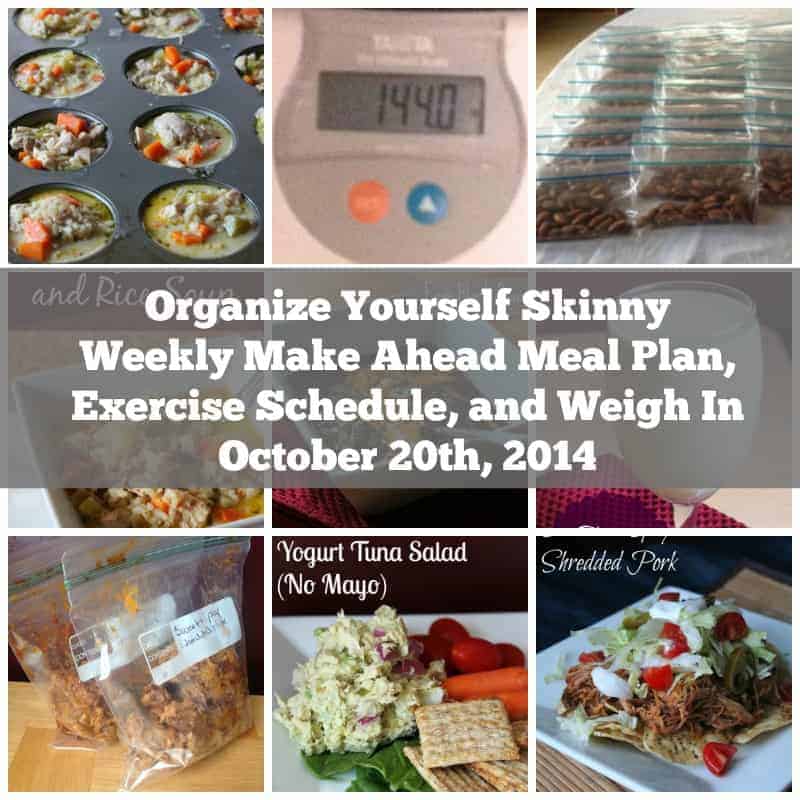 Today is usually my food prep day but since I have a lot leftover from last week and tons of food in the freezer I decided to give myself a little break. I know its kind a odd since I just shared a post raving about my Sunday food prep day but sometimes its good to take a break when you can. Well I do still need to prep a few things but it can wait till Tuesday or Wednesday. Today I just focused on cleaning, purging, and did some shopping for Halloween costumes.
Let's start with my weigh in.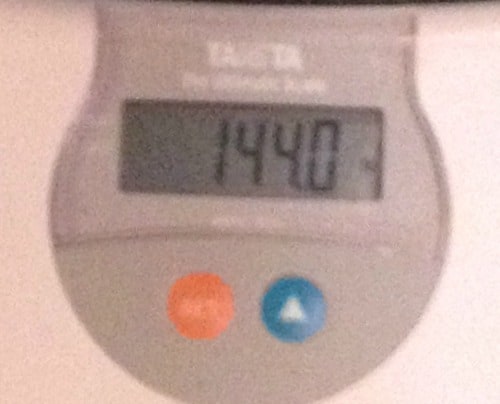 SW: 177
GW: 135
LWW: 143.5
CW: 144
PL: +.5
Looks like I am officially at a weight loss plateau. I have been between 144 and 143 pounds for over a month now. Whenever I experience a plateau I focus my attention on two things –  tracking my food and switching up my exercise. I do so good writing my meal plan, prepping my food, and eating the food I have planned. But…the little extra bites and my weekends get me all the time! When I look back over the last few weeks I can definitely recognize moments where I was mindless eating. Mindless eating always equals zero weight loss, at least in my experience it does. So I need to get control over the little mindless bites. Second, I ran outside last week with my girlfriend and holy cow – I could not walk for like 3 days! It is amazing the different muscles I use by running outside compared to my treadmill. I need to switch things up! My goal is to run outside at least 2 days a week and continue to focus on strength training.
This is what my exercise schedule will look like.
Cardio
Run 2 times outside (2 -3 miles)
Run 2-3 times on treadmill (2-3 miles)
Core
100 crunches
2 (30 second) planks
2 (30 second) Russian twists
Arms
16-24 bicep curls with resistant bands
16-24 tricep extensions with 5lb weights
25 modified pushups
Butt/legs
Now onto my weekly meal plan.
Breakfast
Blueberry Lemon Green Smoothie – new recipe
Tropical Green Smoothie
Make ahead tips
Smoothies will be made the morning off. You can also make smoothie freezer kits. For more information about green smoothies check out my tutorial.
Lunch
Barbecue Ranch Chicken Mason Jar Salad
No Mayo Tuna Salad Lettuce Wraps
Make ahead tips
I still have 3 mason jar salads leftover from last week. I made these on Tuesday so they should still be fine. See my mason jar salad tutorial here.
Tuna salad will be made on Tuesday.
Snacks
Almonds
Plain yogurt with berries (I use frozen) and honey
Veggies and hummus
Make ahead tips
I still have almond and veggies snack packs made from last week.
Yogurt and berres will be made the day off. But now that I think about it I can probably throw these together the night before in a small mason jar.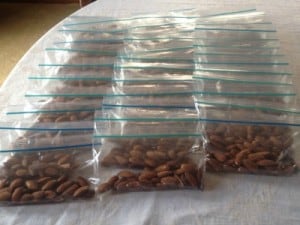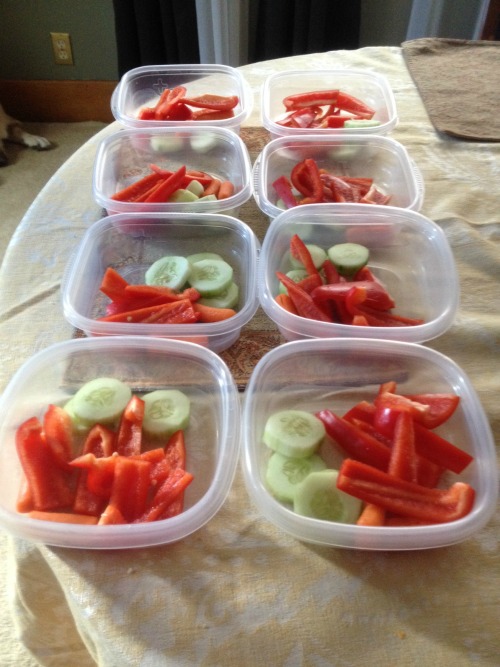 Dinner
Chicken and Rice Soup
Black Bean Soup
Baked Chicken Parmesan
Asian Turkey Lettuce Wraps
Shredded Pork Nachos
Homemade Pizza
Make ahead tips
Soups were made a few months ago and frozen into portions using muffin tins. I have a few left of each soup.
I have one bag left of shredded pork from a couple weeks ago.
Pizza dough will be made tomorrow.
Chicken parmesan and lettuce wraps will be made the night off.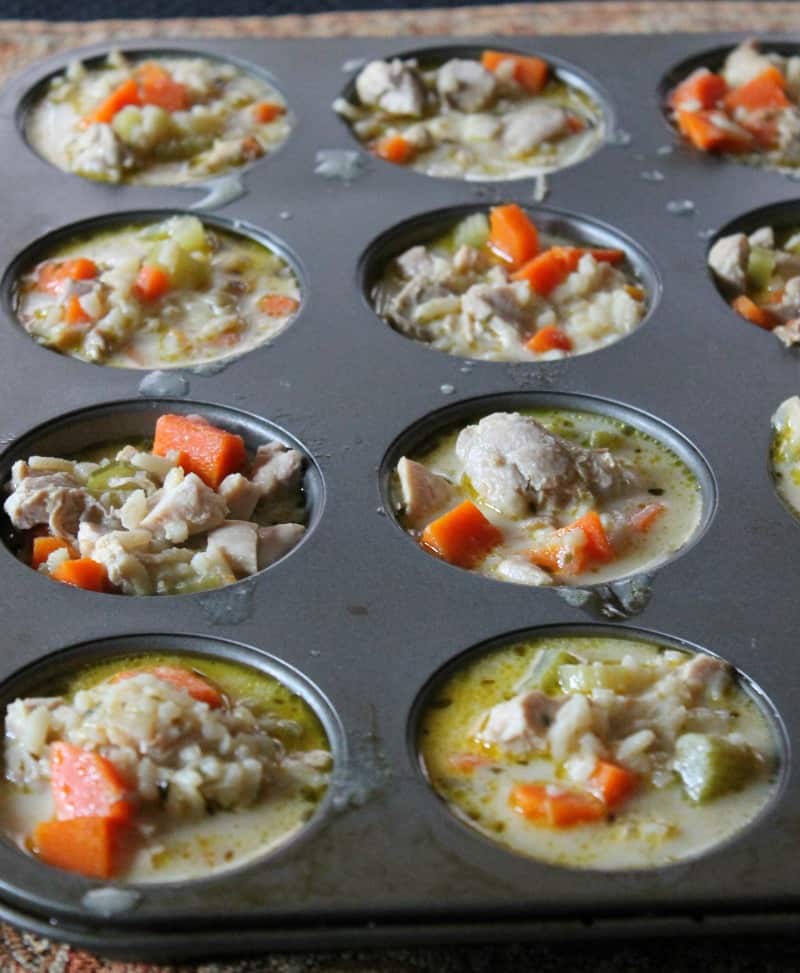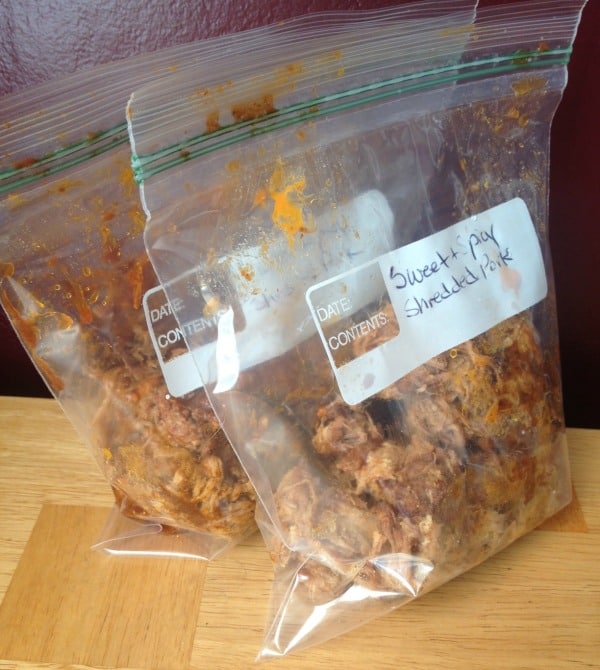 What's on your menu plan this week?