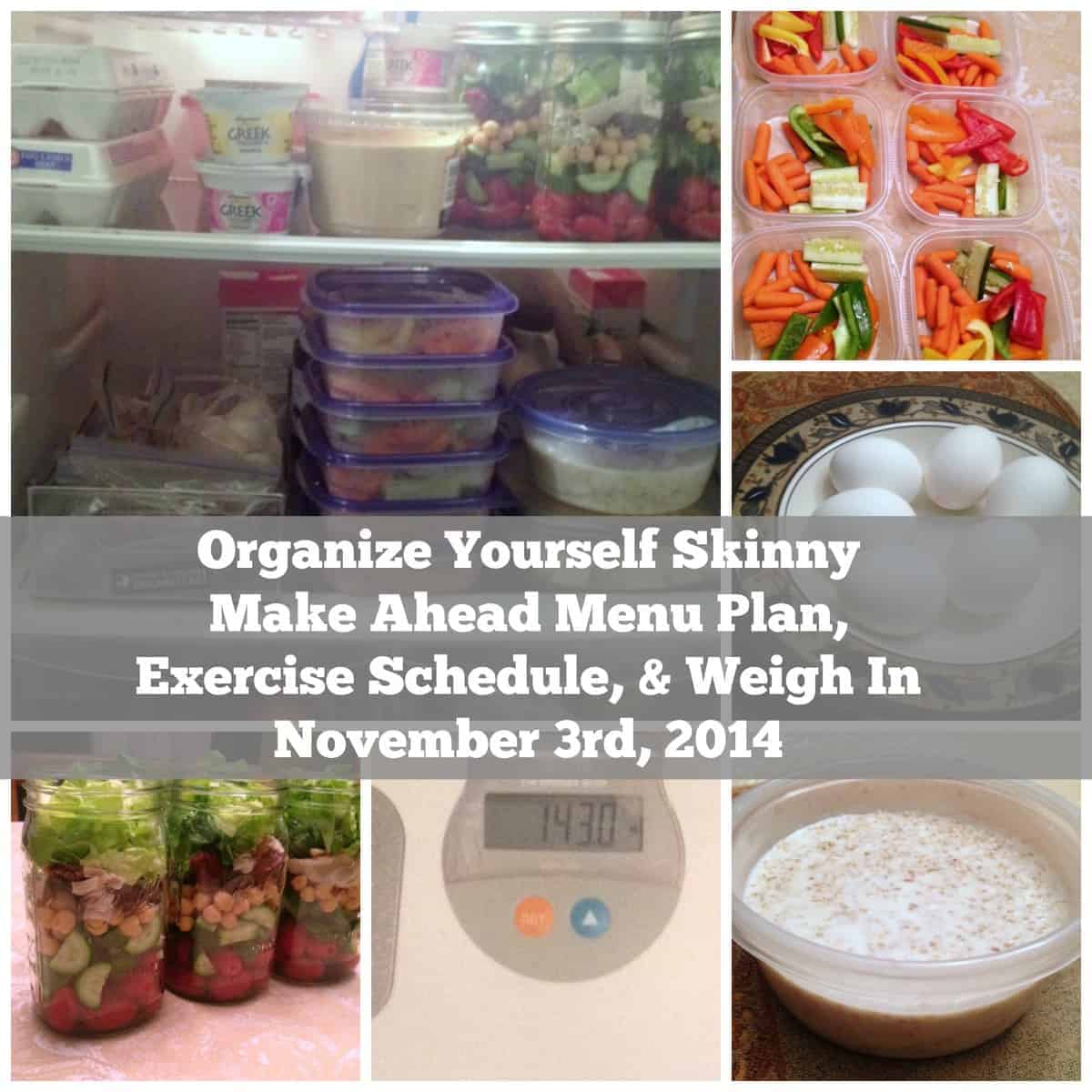 Well here we are into the 1st week of November. You know what that means, right? Yep, the holiday season is upon us. I know Thanksgiving is still 3 weeks away but it seems everyone is already gearing up for shopping, cooking, and lots of parties. Before we know it the New Years' ball will drop and our resolutions will be front and center. Oh boy! Actually, I am not a big resolution person. I believe any day can be THE DAY to start over. However, this time of year always gets us motivated so I say run with it.
My goal is to enjoy the holidays but also work hard to keep myself under control. If this past Halloween is any indicator on what the holidays will be like for me then I am going to need to dig deep and focus. Just keeping it real. When I get around chocolate it is lights out for me. I see nothing else. Therefore, my goal will be disciplined and intentional eating.
Let's move on to my weekly weigh in.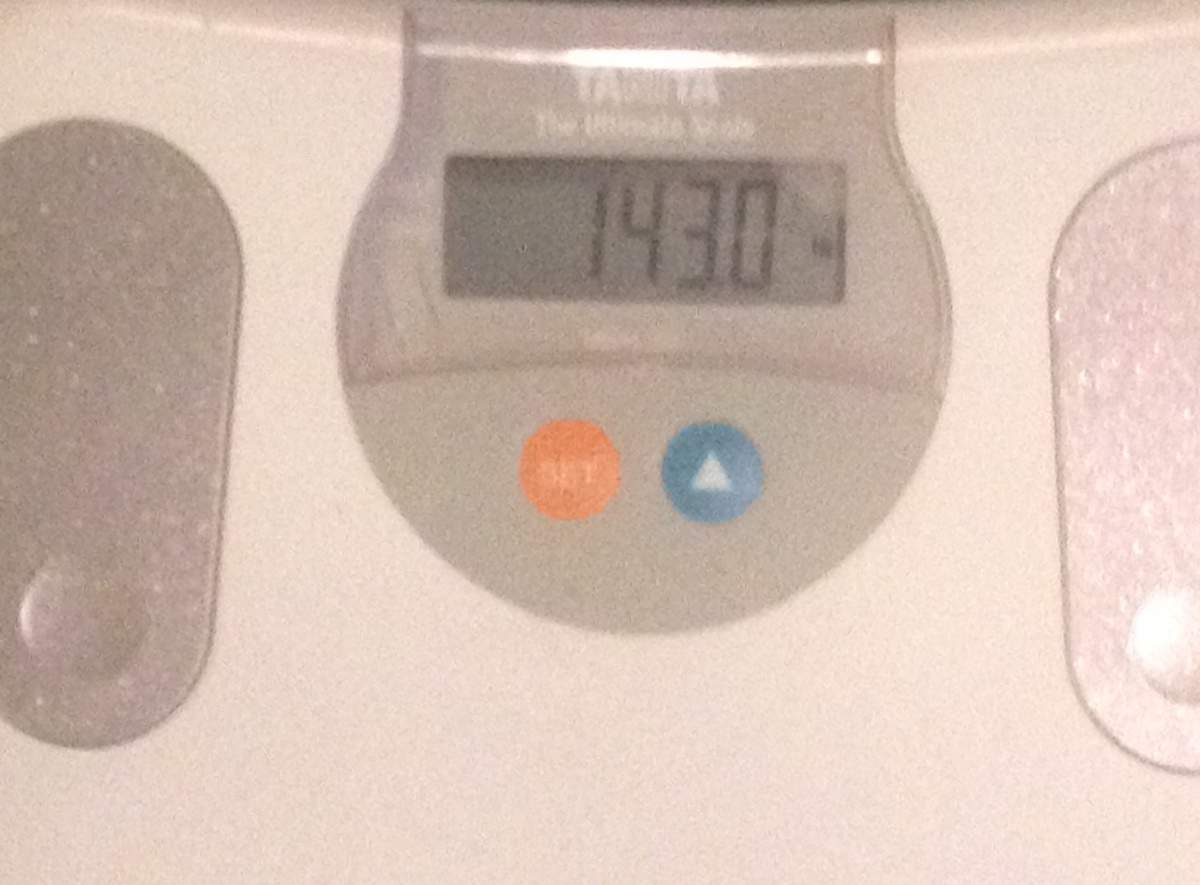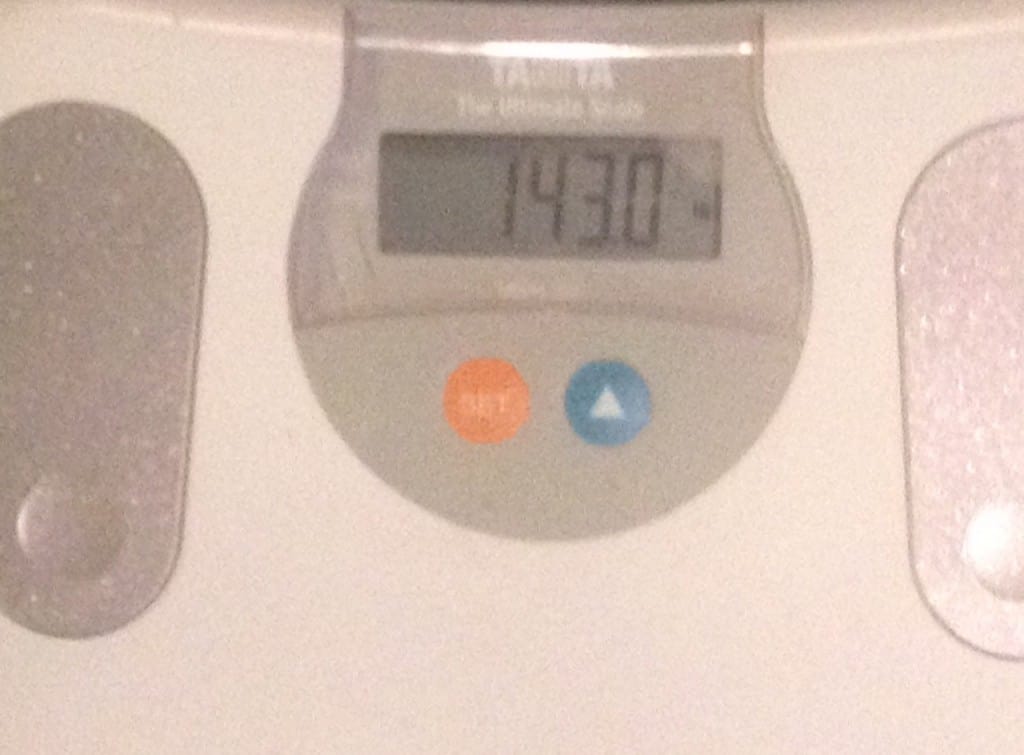 SW: 177
GW: 135
LWW: 144
CW: 143
PL: -1
Well it seems I am losing and gaining the same pound every week. Reflecting back over the last couple weeks I can see my challenges are weekends, picking here and there, and the need to step up my exercise game.
I need to keep better control on the weekends. I would not say I go hog wild but the little extras add up and prevent me from meeting my goals. Here are 5 other ways I sometimes sabotaged my weight loss.
As for exercise, I was able to get in 3 days but I need to do more and at a higher intensity. My goal was to get outside the last couple weeks and that does not seem to be working for me. I do love running outside but unless someone is making the effort to get me there I don't go. Now that it is getting very cold I don't see myself running outside much at all. I will probably just stick to my treadmill and indoor exercise routine. However, I need to make sure that when I am done with my workout I am a sweaty hog mess. A stroll on the treadmill listening to Frank Sinatra is just not cutting it.
This is what is on my planned exercise agenda for the week looks like. Fingers crossed!
Tuesday, Wednesday, Thursday, Friday, and Saturday
Cardio
Run 2-3 times on treadmill (2-3 miles)
Core
100 crunches
2 (30 second) planks
2 (30 second) Russian twists
Arms
16-24 bicep curls with resistant bands
16-24 tricep extensions with 5lb weights
25 modified pushups
Butt/legs
50 squats
50 lounges
My Menu Plan
Breakfast
Blueberry and Cherry Green Smoothie
Make ahead tips
Smoothies will be made the morning of. You can also make smoothie freezer kits.
Oatmeal will be made today for the week. I will add the pb & j the morning I warm up and eat.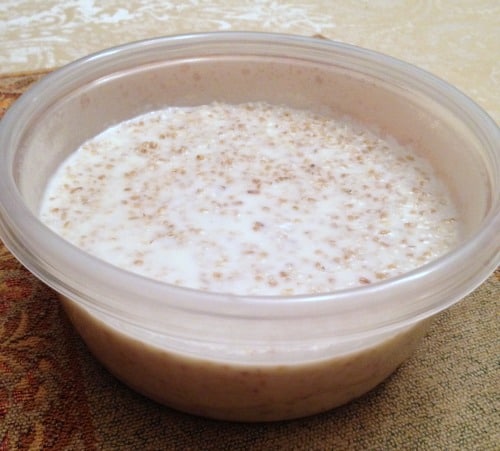 Midmorning snacks
Raw almonds
Or
Hardboiled egg
Make ahead tips
Almonds were portioned out a could weeks ago.
Hardboiled eggs will be made today.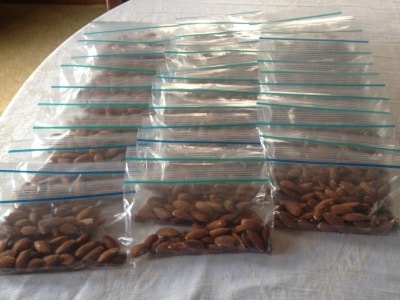 Lunch
Turkey, Sundried Tomato, and Crumbled Blue Mason Jar Salad – new recipe
Make ahead tips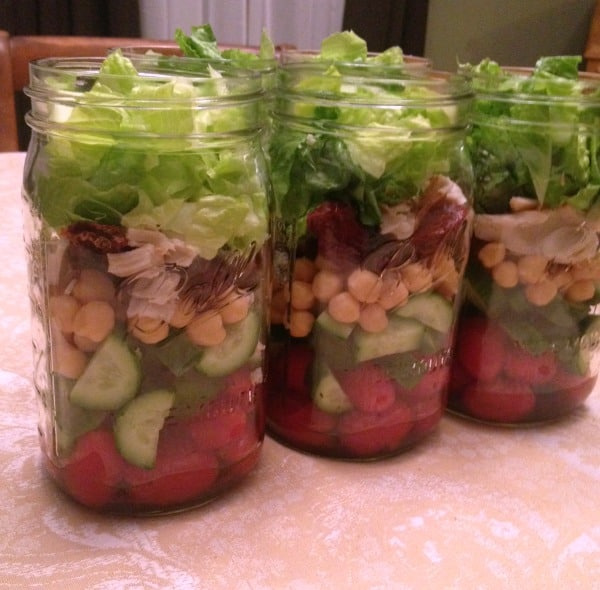 Midafternoon Snack
Veggies and hummus
cheese
Make ahead tips
Veggies were cut up and portioned into snack packs yesterday
cheese was cut up yesterday.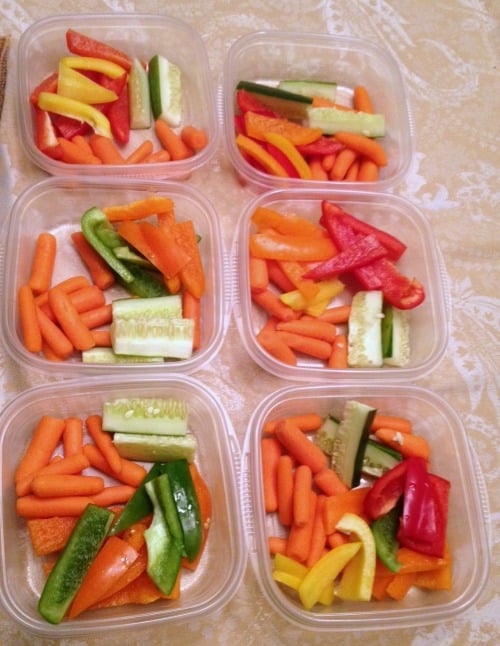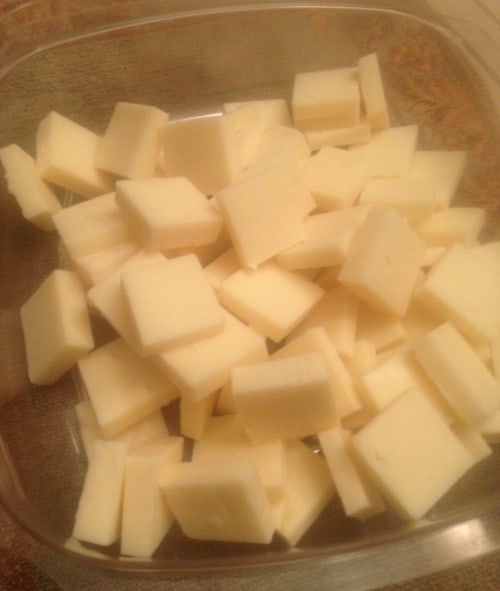 Dinner
Buffalo Chicken Chili – new recipe
Chicken Sausage and Mushroom Calzones
Spicy Taco Lettuce Wraps
Cajun Chicken Pasta Skillet – still working on this recipe.
Make ahead tips
pasta fagioli was made last week and frozen.
chili was made last week and frozen.
pizza dough will be made today for calzones
chicken was cut up and frozen for cajun skillet a couple weeks ago.
Taco meat will be made the night we eat.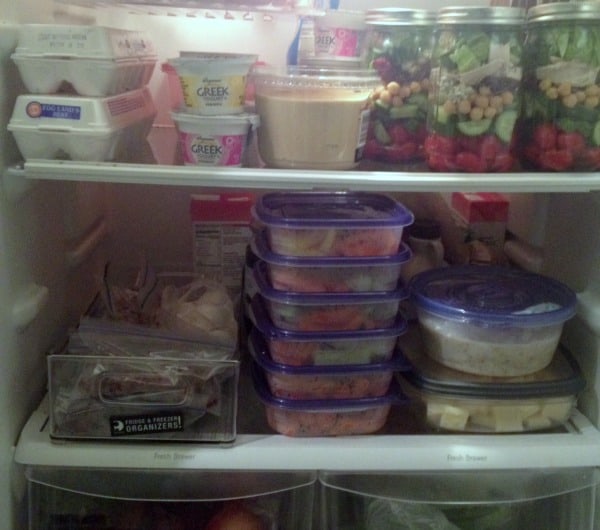 Here is my fridge with everything organized for the week.
What's on your menu this week?