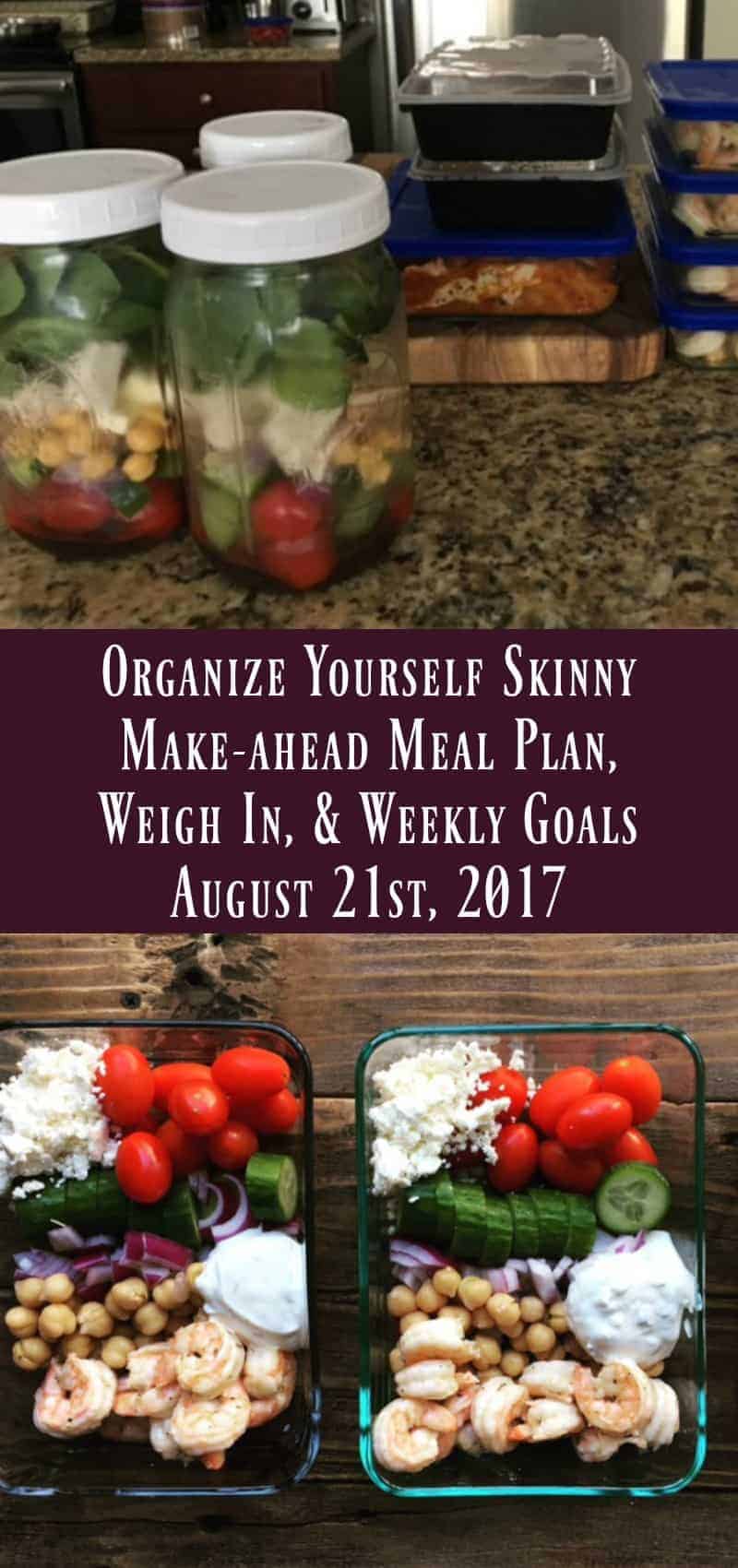 Hey there and happy Monday! I hope you had a great weekend and ready to start this week strong. This past weekend I celebrated my 42nd birthday! I can't believe I'm 2 years into my 40s! Crazy! Honestly, I feel better now than I did in my 20s and 30s. It's kinda funny because when I was a teenager, and into my 20s, I thought 40 was old – like ancient. I thought life was over pretty much. However, as I enter my 42nd year on this planet I realize life has just begun. I look around at my life now and feel so incredibly grateful for everything I have. Sometimes I want to pinch myself because I can't believe this is my life. I've worked hard to become the woman I am today and to also create the life I'm living – I feel so grateful I get to enjoy all of it.
Also, I feel healthier and look better than I did twenty years ago. I'm not saying that my 40s didn't come with any struggles because they certainly did. But over the years I've learned to make the best out of tough situations. I always stay on the sunny-side and no matter what negativity gets thrown my way I ALWAYS take the high road. Life is good and I'm grateful for everything.
For my birthday, my daughter got me this fitspiration journal. She bought it from Target, but I also found it on Amazon too.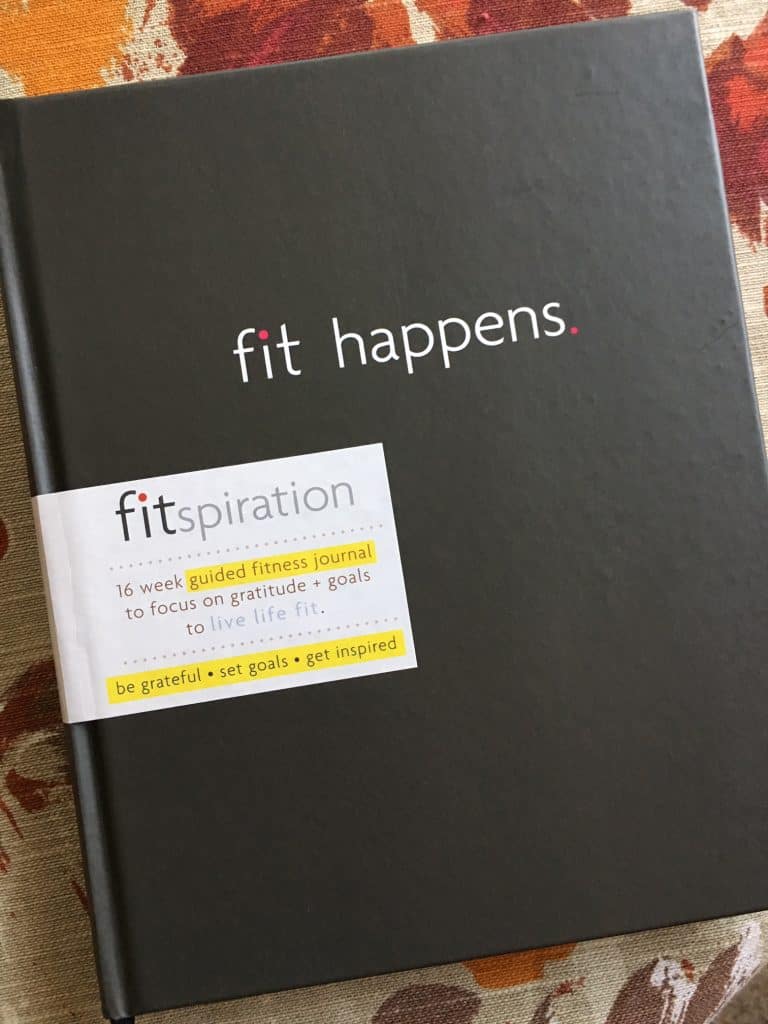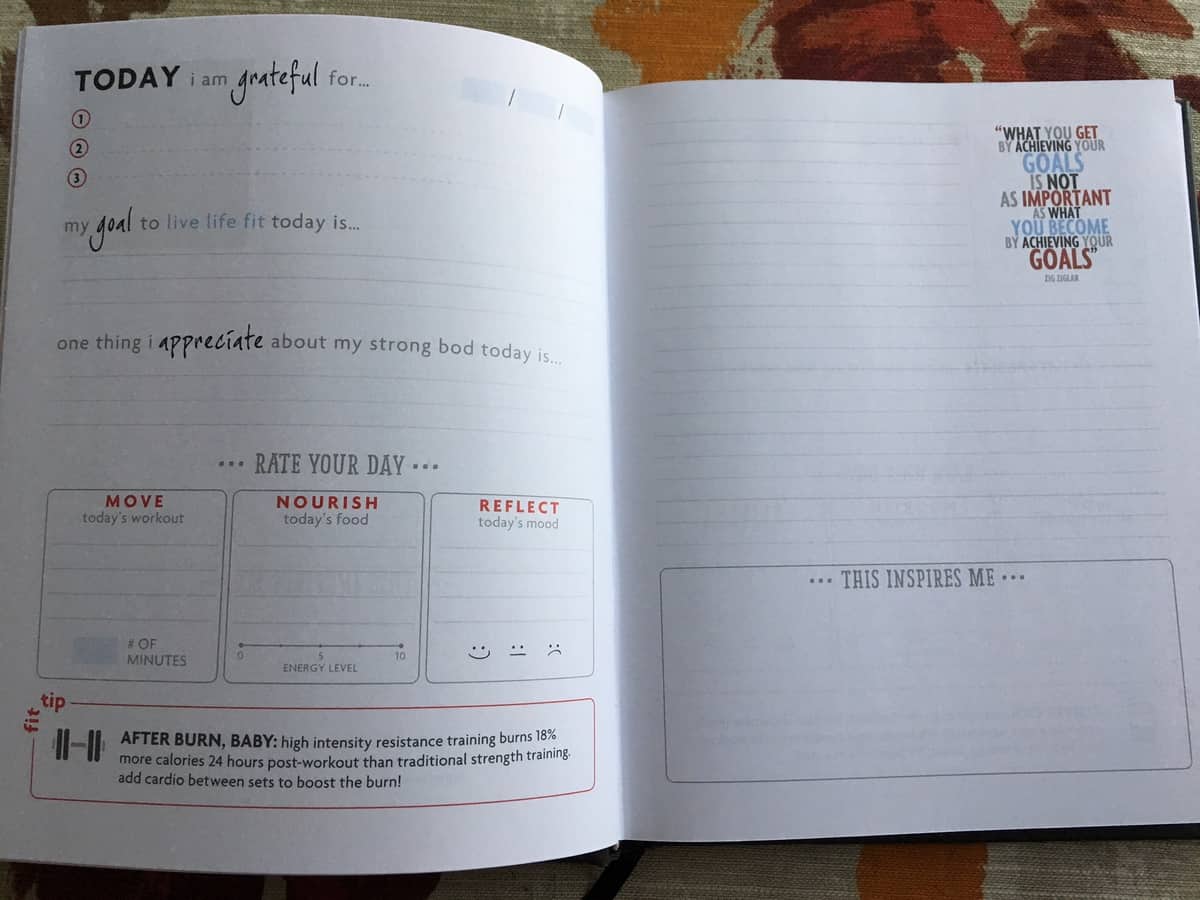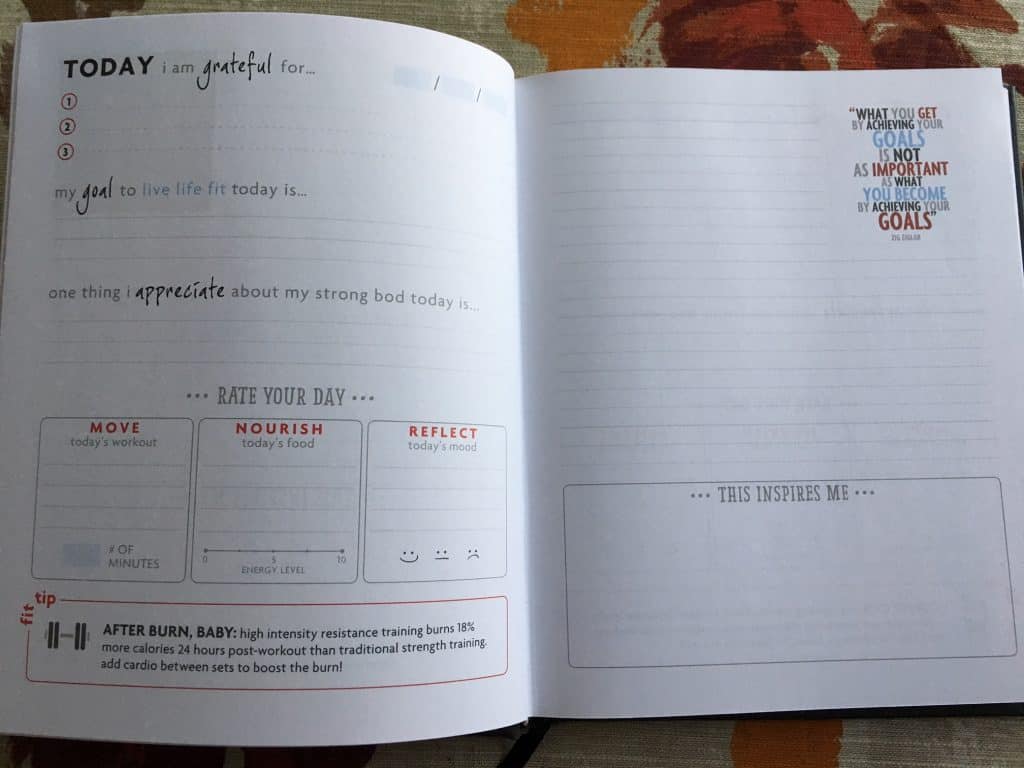 I absolutely LOVE this journal. It's a 16-week guided fitness journal. Each day there's a space to write out the things you're grateful for, your daily "live fit" goal, something that inspires you, and other thoughts to help guide your thoughts throughout the day. I started using the journal today. I think this will be a great way to keep me intentional with goals and focused on the positive. I also like that there's a daily quote and "fit tip" on each day. Anyway, I wanted to share it with you because I thought it was a neat little journal.
Let's get to my weigh in.
Starting weight: 177
First goal weight: 145
Final goal weight: 135
Last weeks weight: 156
Current weight: 155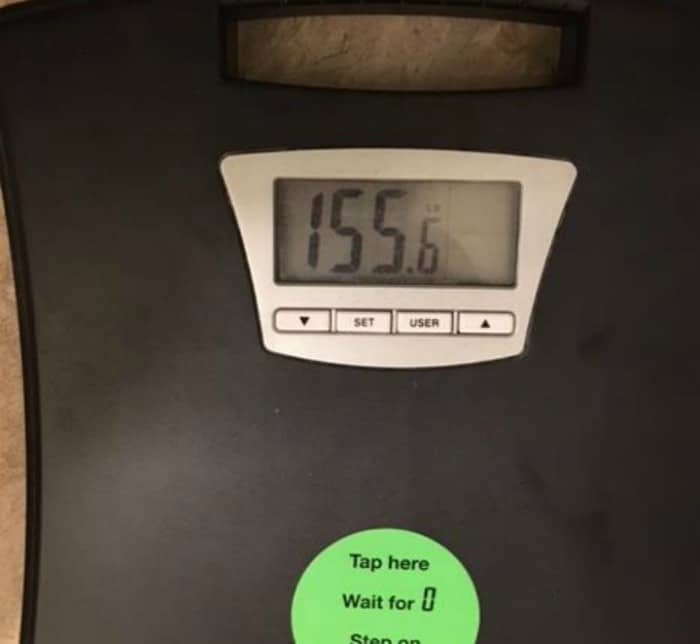 Okay, I'm not going to celebrate a 1 lb loss because truthfully I've lost the same 2 – 3lbs for over a year now. I will just be grateful that I didn't gain. When I get below 150 is when we'll party! Of course with zero alcohol and low-carb pizza. Haha…but seriously.
Last week I got in 3 days of exercise and did great for most of the week. I fell off track on Friday and Saturday with food. I wouldn't say I went hog wild but I could've done better. It was a busy week and all those extra bites, licks, and drinks (I had 2 starbucks this weekend) weren't very forgiving on the scale. However, it wasn't a total wash because I did lose a pound. So for right now I'll take it. But this week is going to be better. I have all my meals prepared, exercised schedule, and feel focused.
Let's go over my exercise schedule. This week my schedule allows me to exercise Monday, Tuesday, Wednesday, and Friday.
Here's my routine:
Power walk or run 3-5 miles
25 bicep curls with 5lb weights
25 tricep extensions with 5lb weights
50 modified push-ups
1-2 minute planks
50 – 75 russian twists
50 squats
50 plie squats
Now for my meal plan. I've very excited about the food I'm eating this week. Lots of yummy recipes!
Breakfast
Make-ahead tips
I prepared detox smoothie kits a few weeks ago and still have a couple left. Also, after I blended up the smoothie I keep the second one in the refrigerator stored in a mason jar.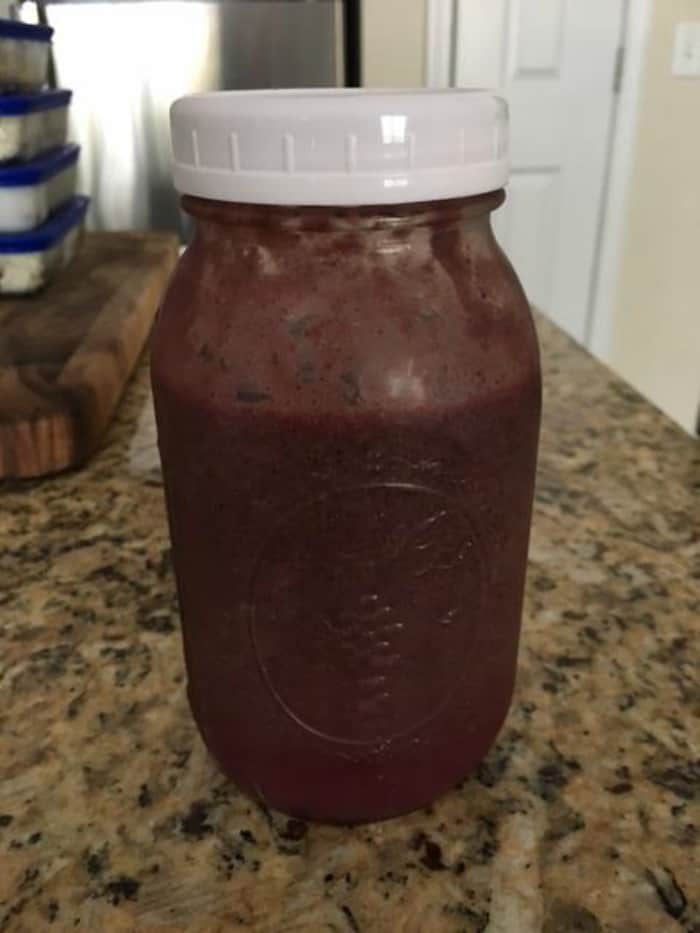 Mid-morning snack
2 hard-boiled eggs
or 1 over medium egg on ezekiel bread.
Make-ahead tips
hard-boiled eggs will be prepared tonight.
Lunch
Turkey and Chickpea Mason Jar Salad
Greek Shrimp meal prep bowls Bowls
Make- ahead instructions
mason jar salads were made last week and I have a few left over.
Shrimp bowls were made yesterday. Ps. I can't WAIT to eat these! Yum!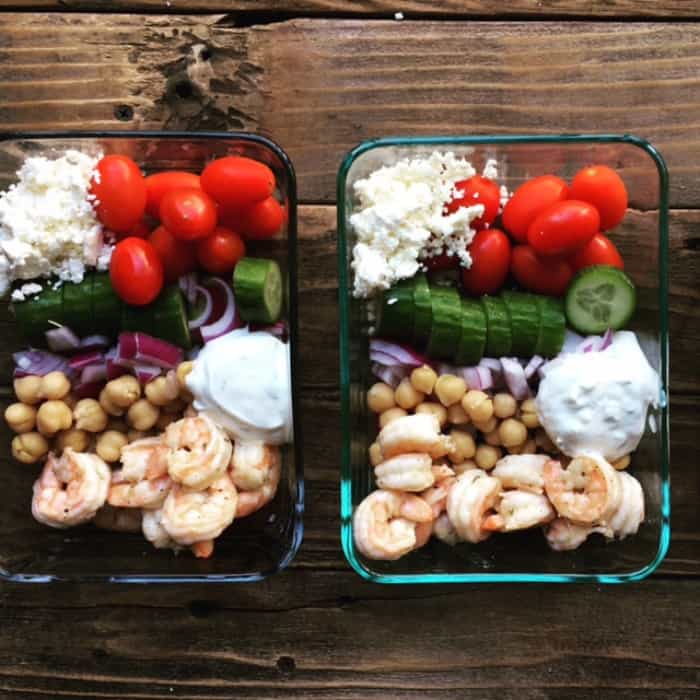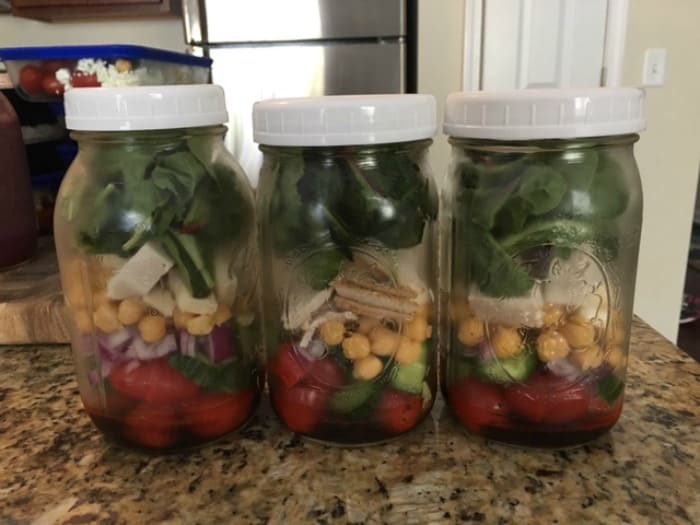 Mid-afternoon snack
Apple and peanut butter
Tuna Salad Zucchini Boat Melts – new recipe
Make-ahead tips
I made a few zucchini boats yesterday.
Dinner
Taco Zucchini Boats – new recipe
Leftovers
Make-ahead tips
I made the eggplant parmesan yesterday and it's amazing! I might just eat this all week for dinner.
I had leftover over taco meat from the weekend so I'll use that in the zucchini boats.
Other goals for the week.
Drink 64 ounces of water a day.
Get fall clothes organized for back to school.
Continue to work on a laundry system until I get it right.
Get ahead of the game with work cause fall is going to be busy!
Stock the freezer with pizza kits, taco kits, and meatball sub kits.
Have a great week!