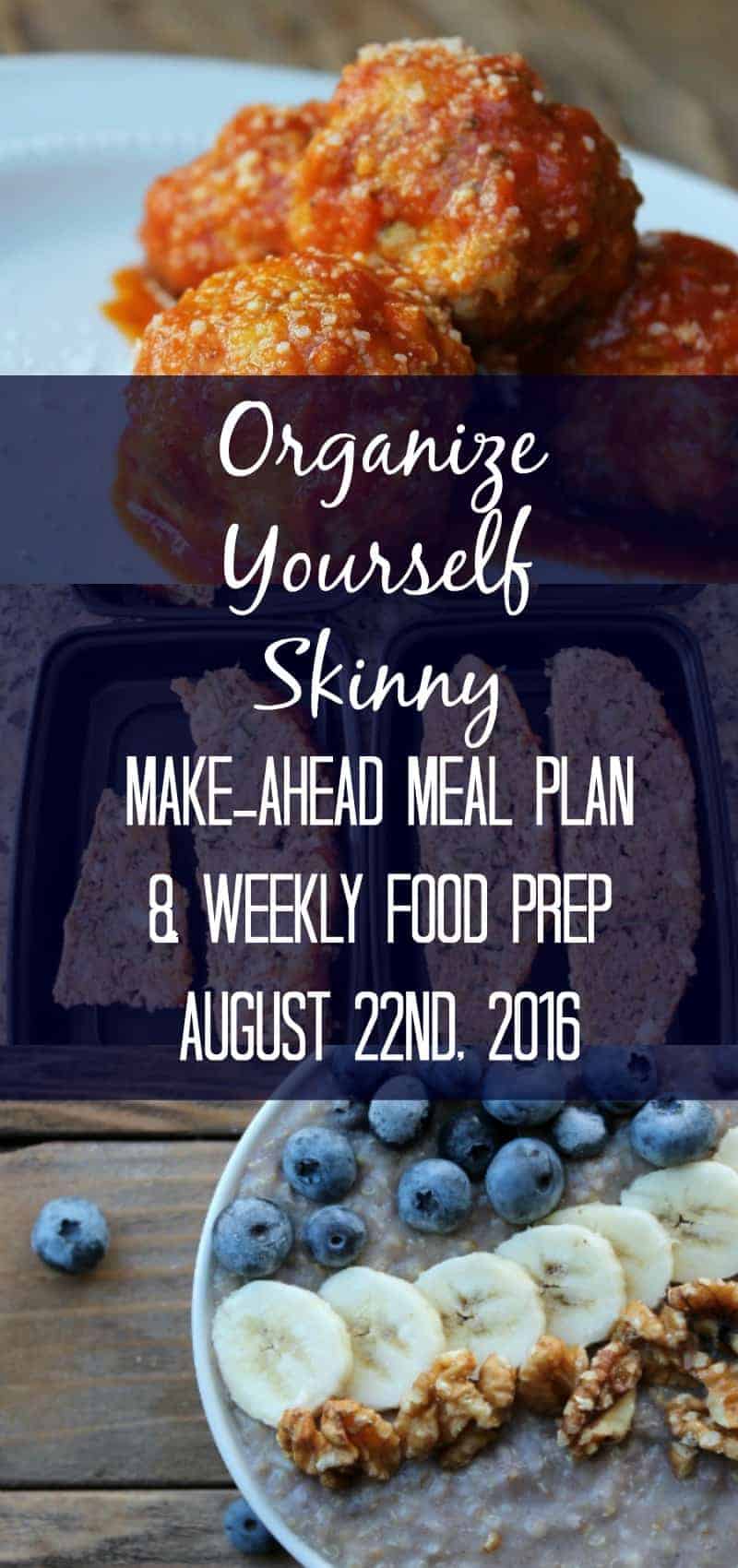 Hey everyone! I'm sooooo sorry for not posting a meal plan last week. Last week was insane and I was not ready for it. My kids and I spent the beginning of the week school shopping and organizing for back to school. That was a feat in itself and I still have more to do. Then later in the week was my birthday and it was celebration central from Thursday to Sunday. Unfortunately, I didn't end my birthday weekend on a high note because I had a very disgusting garage/garbage disaster that I will have nightmares about for a long time. To gross to mention here so I will just say by the end of Sunday I was in no mood to cook or prep anything. Good thing I still have food in the freezer to fall back on.
If there's one thing I've learned about meal prep over the years it's this…STOCK YOUR FREEZER WHEN YOU CAN! It never hurts to make a couple extra things for the freezer when you have the time and energy because I guarantee that you will feel very happy on weeks you get bombarded with life and have zero time or energy to even make a bowl of cereal. Trust me on this one.
Okay let's get right to my meal plan because I lots of blogging work to do today.
**I've been a "how-to" video making queen the last couple months. So if I have a video that goes with a recipe I will share it below.
Breakfast
Slow Cooker Blueberry Banana Steel Cut Oatmeal
Make-ahead tips
I made the oatmeal a few weeks ago and froze into individual portions. I used these glass containers for that.
Lunch
Make-ahead tips
I made the quinoa last week and will put the salad together today.
Dinner
Turkey Zucchini Meatloaf with Feta – new recipe
Turkey Zucchini Meatballs – new recipe
Tacos
*both zucchini recipes will be posted this week.
Make-ahead tips
Snacks
hard-boiled eggs
raw almonds
small smoothies
Make-ahead tips
I will make the smoothies 3 a time and store in the refrigerator using mason jars.
hard-boiled eggs will be made today.