Last week I did not post a meal plan or anything else really. Well that's not entirely true because I did share Melissa's new post and a freezer cooking post that has been waiting to go up for a couple weeks now. But I personally did not write anything new. Seriously, what would I do without my writer Melissa…she is so "on the ball" and well…I am not. I want to be. I try to be. But I get distracted way to easily. Especially, when my BFF since 4th grade comes into town. I guess you can say I was on vacation last week so I will blame her for being MIA. He he.. Although, I did take Monday and part of Tuesday to finished the first OYS monthly meal plan, exercise challenge, and habit challenge. If you haven't checked it out yet then I encourage you to do so. Melissa and I worked hard on it. By the way did you know OYS writer Melissa and I have know each other since we were in elementary school. Yep! We grew up right across the street from each other. Just a little fun fact for you 🙂
However, after the meal plan was complete the only thing I did was be lazy with this girl! See below. It was great and exactly what the doctor ordered. Here is our selfie photo shoot.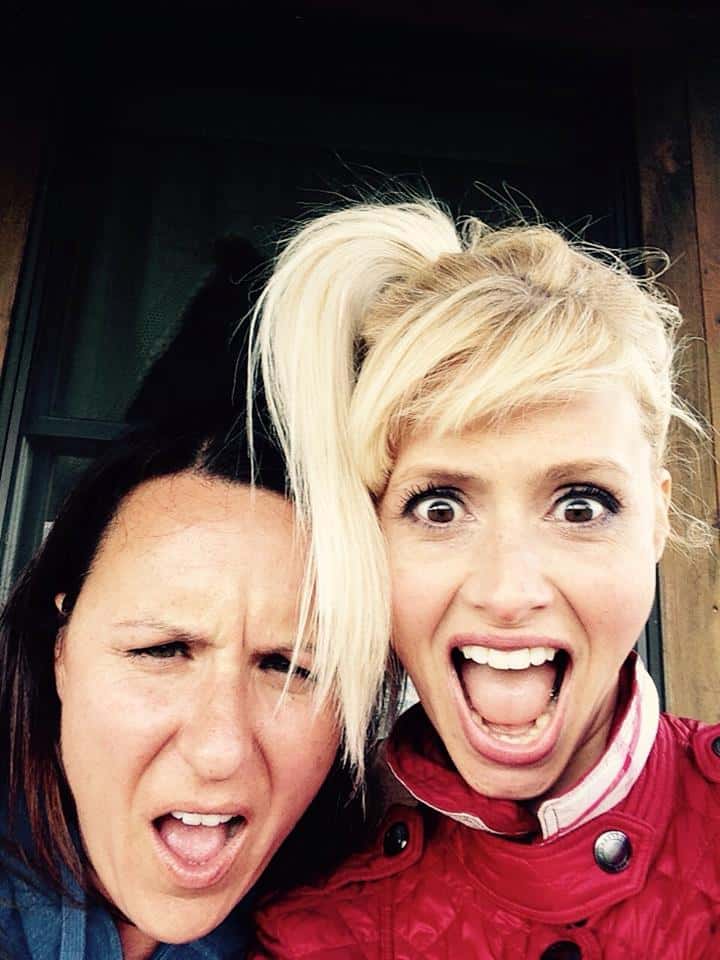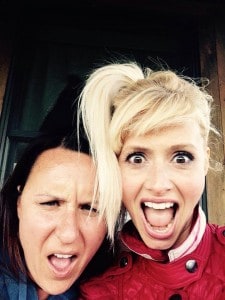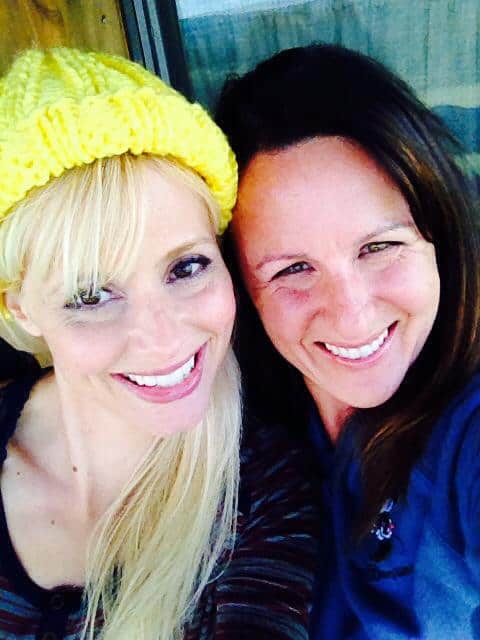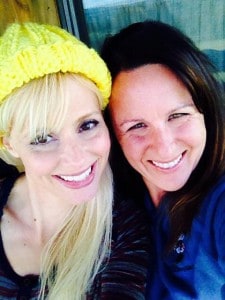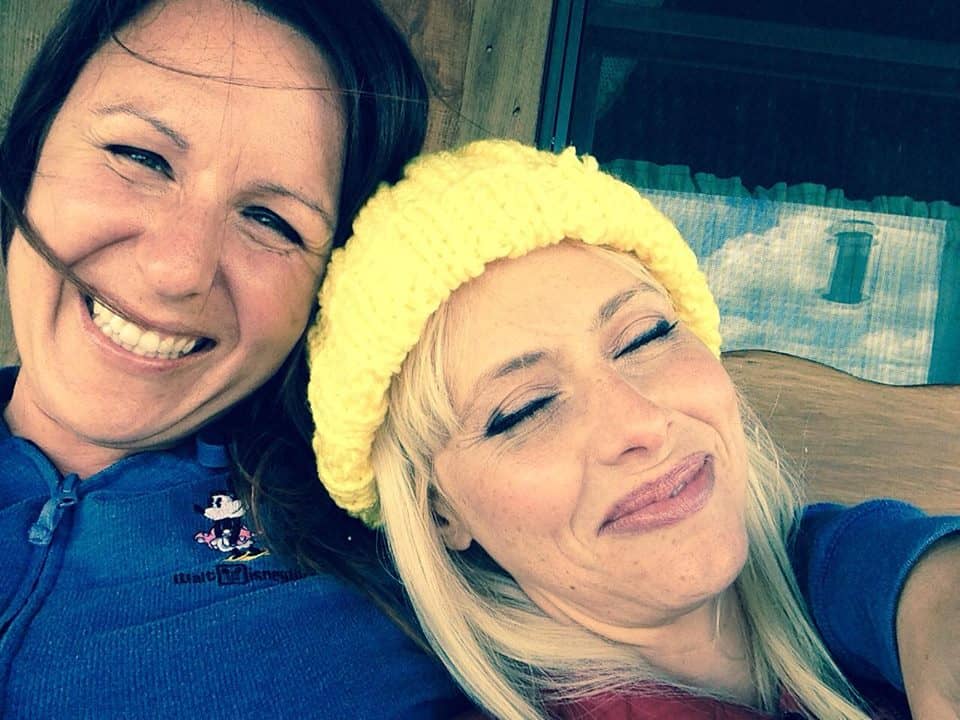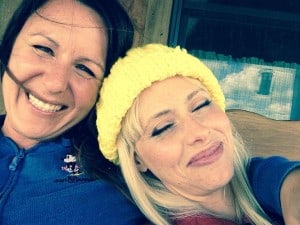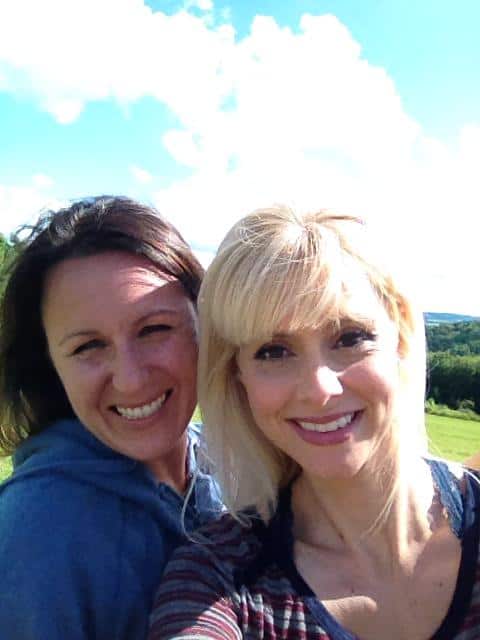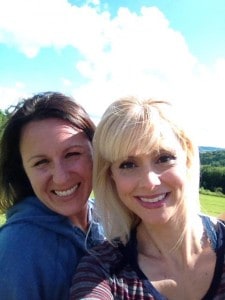 I should also mention my kids were visiting my sisters in Colorado so the last 10 days have been completely out of the norm for me. But they come back tomorrow so it's back to the real world. Honestly, I can't wait for them to get back because I really miss them.
Please don't be mad but I don't have a weigh in for you this week. I am staying at our cabin quite a bit and we don't have a scale here. I do need to buy one to keep here because I would like to reduce my "no weigh in" excuses as much as possible. The scale I have at home is old, I don't even remember when or where I got it. I think the next one I get is going to be this Weight Watchers scale. My mom has one and I like it. If you have a scale recommendation I would love to hear about it.
This past week my exercise consisted of walks and laughing till my stomach hurt. Not exactly the same as running a few miles and planks but it is what it is. I definitely feel like I could use a good solid run so this week I am going to get my exercise back on track.
Here is my schedule.
Wednesday, Thursday, Friday, Saturday, and Sunday
Cardio
45 minutes on the treadmill (10 minute warm up, 25 minute run, 5 minute powerwalk on an incline, and 5 minute cool down).
Core
**I making core exercises a priority this week. My core is starting to feel weak and flabby with my lack of exercise.
2 (30-second) planks
2 (30-second) Russian twists
50 crunches (using my exercise ball)
Legs/butt
25 squats
25 lunges on both legs
You can view all of our exercises here.
Meal Plan
I am making a bunch of new recipes this week so I don't have this meal plan on Plan to Eat yet. However, once they are made and posted on my blog I will upload them to Plan to Eat and put together a menu. Soooo…if you are on Plan to Eat send me a friend request (username organizeyourselfskinny) and you can access all my recipes, menus, and print out grocery lists. Plan to Eat actually has lots of cool features so give them a look if you haven't already. **If you have sent me a friend request and I haven't responded please send me an email at [email protected]. I truly get more emails than I can handle most days so its likely some emails get lost in the black hole of my inbox. I plan to hire an assistant very soon so hopefully this will alleviate this problem. I know this is a good problem to have but sometimes email can send me over the edge…ya know?
This is what I am eating this week.
Breakfast
Blueberry French Toast Casserole – New Recipe
Make-ahead tips:
I plan to make the smoothies the morning I drink them. However, if I have time and get ambitious I will stock my freezer again with a bunch. Here are my instructions for freezing smoothies.
Lunch
Chopped Parmesan Ranch Chicken Salad with Doritos – new recipe that brings salads to a whole new level.
Ham and Swiss "No Bread" Roll Ups
Make-ahead tips
I am making the chicken today for the salads. This will help me quickly throw the salads together when we are ready to eat.
Roll-ups will be made the day I eat them.
Dinner
Italian Turkey Parmesan Meatloaf – new recipe
Bacon Turkey Cheeseburger Meatloaf – new recipe
Kale and Quinoa Chicken Caesar Salad – new recipe
Power Taco Lettuce Wraps – new recipe
Make-ahead tips
Both meatloaves and the mac n cheese were made yesterday. I portioned out the cheeseburger meatloaf and mac and cheese into individual freezer meals.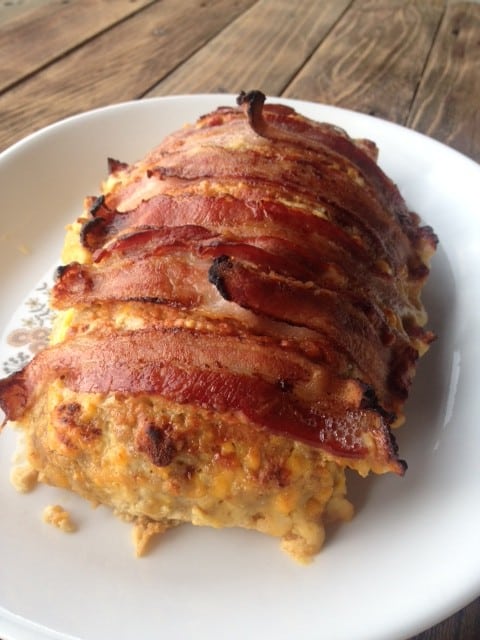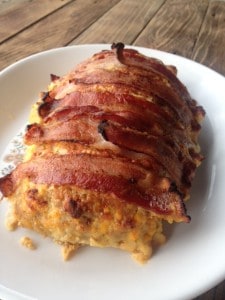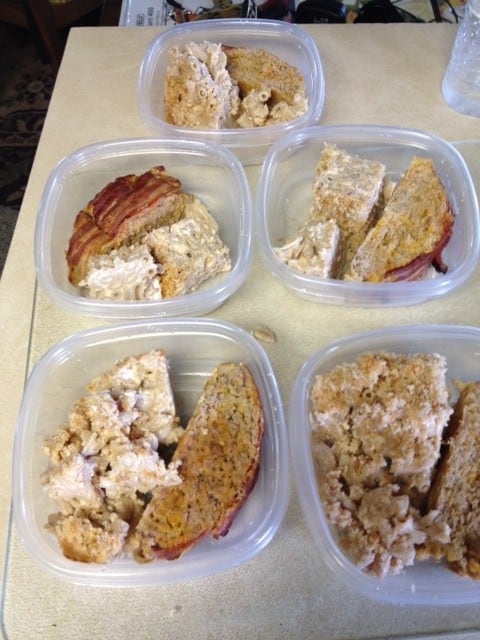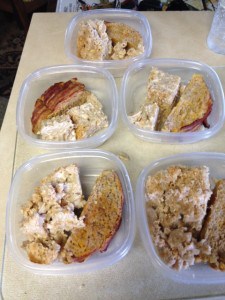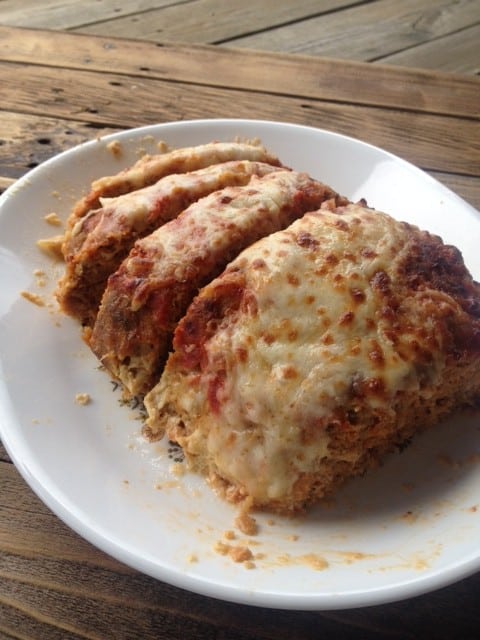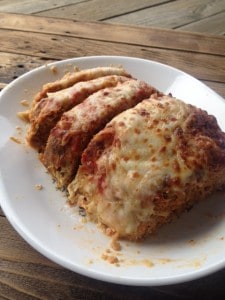 Chicken will be made today for the Caesar salad.
Taco meat will be made the night we eat.
Snacks
Double Chocolate Zucchini Muffins – new recipe
Cheese sticks
Carrots and hummus
Make-ahead tips:
Muffins were made yesterday. I plan to freeze them because if I leave them on the counter they will be gone by tonight.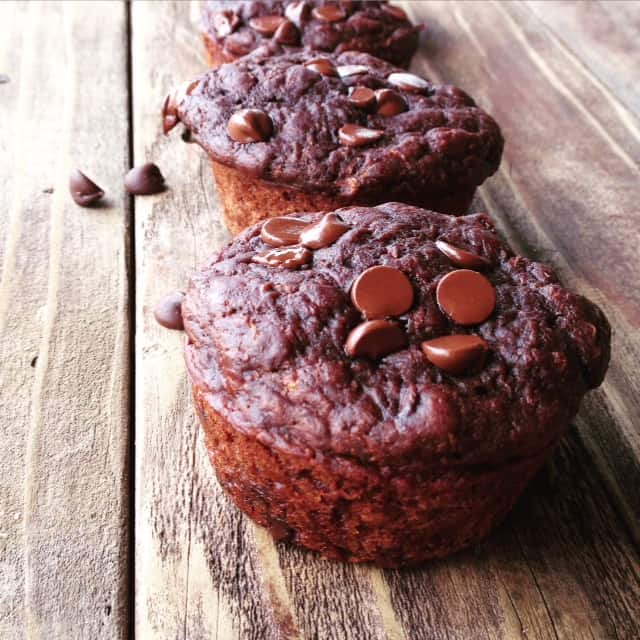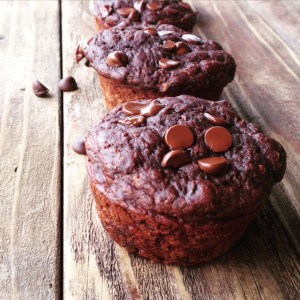 Meal planning has made a huge difference in helping me lose weight. It keeps me focused, intentional, and organize with the foods I eat. You can read all about this weight loss strategy and the others I use in my new ebook, Organize Yourself Skinny: 5 Strategies to Help Busy People Lose Weight and Create a Healthier Lifestyle. I also include a free bonus 4 week make ahead meal plan with purchase! If you are a blogger check out my affiliate program.
Also, check out our monthly make-ahead meal plan, exercise challenge, and habit challenge package! We got all kinds of great products to keep you focused on your weight loss goals!
Get Instant Access to My Best Weight Loss Tips & Strategies!
Sign up now for a free step-by-step 7-day email course that I created exclusively for my email subscribers! That's you. I will teach the best habits, strategies, and insider tips so you can enjoy a lifestyle that encourages and supports weight loss! Stop relying on willpower and take control back over your life! You can do this. Let me help!