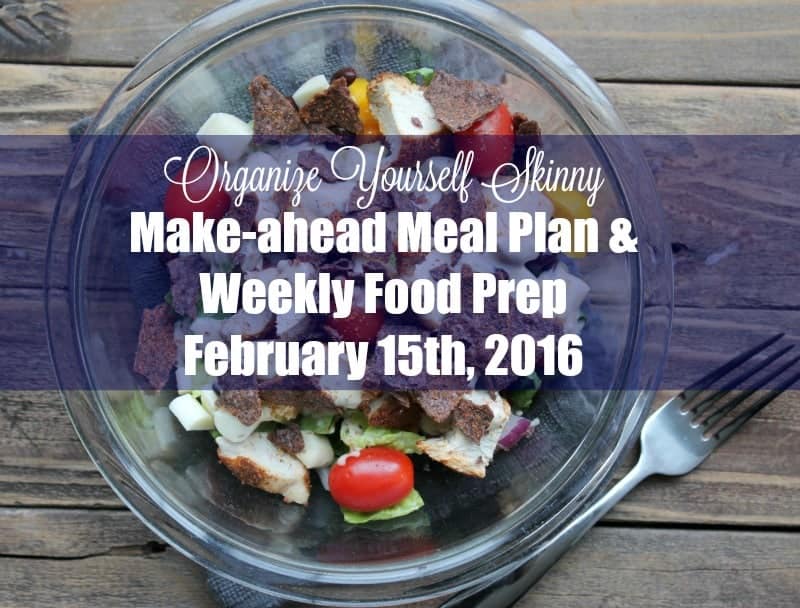 Hey everyone! This is going to be a short and sweet meal plan post. For one, I'm tired and really want to get it done tonight before I go to sleep. Second, my meal plan is super simple this week with minimal food prep. In the last couple weeks I've accumulated lots of meals in the freezer so I don't need to do much work. Yay!
Before I get to my meal plan let's first chat about my first week of 1/2 marathon training. Ummm well I ran 6 DAYS THIS WEEK! No joke. I felt like super woman. However, I couldn't seem to run longer than 30 minutes at a time. I did powerwalk the other 30 minuntes making for a total of 60 minutes on the treadmill 6 times last week. Something I thought while running was "how will I ever run 13 miles when I can barely run 3." But I know I can do it or at least give it my best.
A favorite quote of mine is by Nelson Mandela. He says "It always seems impossible until it's done." This is true with any goal big. I felt the same way with losing weight, starting this business, childbirth, college, etc. As with everything in my life I just keep going until it's done.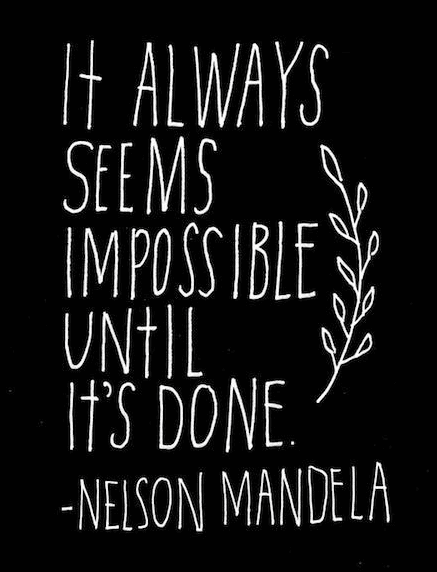 Another habit I focused on last week was not eating past 7:00pm. This habit serves me well but recently I've been slacking. I try to do my best but life happens and well it is what it is. Anyway, last week I was strict with this habit and didn't eat even a crumb past 7:00pm. I'm not gonna lie and say I wasn't hungry because there were a few nights that I struggled. Nonetheless, I'm glad I stuck to it because the next morning I felt great. I didn't feel bloated or like a rock was sitting in my stomach. And dare I say I even felt lighter. It was nice to end the week on a very positive note.
Then came Saturday…
I still exercised but my daughter had a friend over and BEGGED me to order pizza. So I did…and ate 3 slices. OMG it was amazing. I felt like I was gonna barf but the instant gratification I felt after I took a bite was incredible. I did feel a little guilty but I'm human and can't resist pizza. I just can't. I decided not to dwell and simply enjoy it. I did amazing the whole week. Plus, 3 pieces of delicious pizza won't sabotage a week's worth of good food choices – at least I hope not. We will see. I post my weekly weigh in tomorrow on Instagram. Now I'm worried. Hahaha…but seriously.
Okay let's get to my food.
If you subscribe to Plan to Eat then you can find this menu and many of my other ones on there. You just need to friend me on PTE first (username is organizeyourselfskinny). After we are PTE friends, and you get access to all my recipes and menus, you then can generate grocery lists and/or create your own menus. Plan to Eat has a 30-day free trial so give it a try.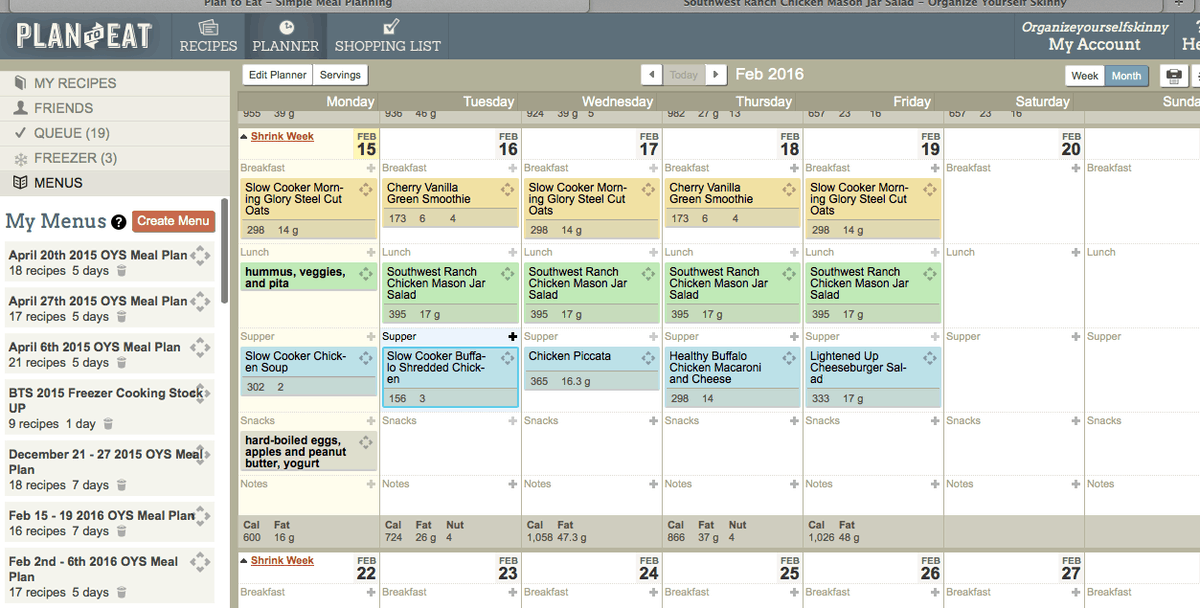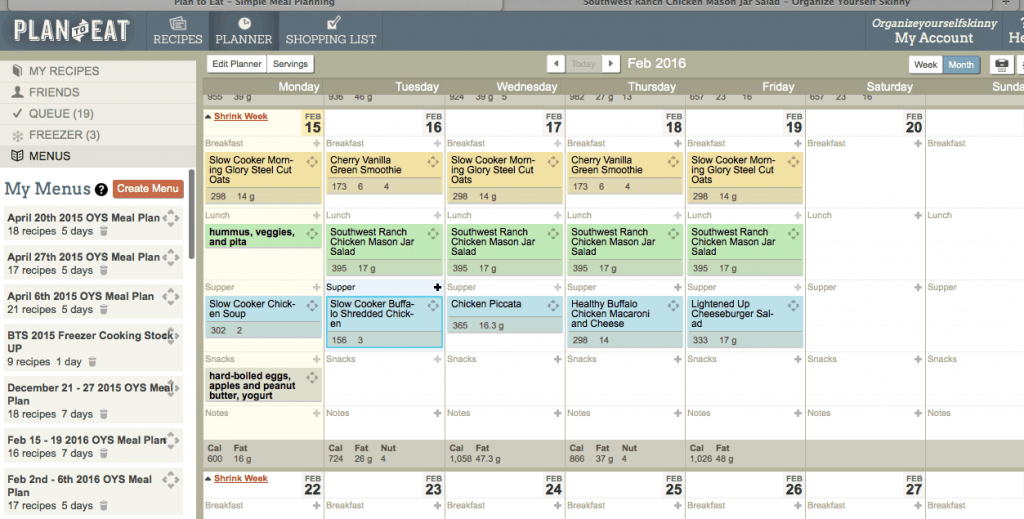 Breakfast
Make-ahead instructions
I made the oatmeal a couple weekends ago in my slow cooker. I still have a bunch in my freezer.
The smoothies I will make the morning I drink it.
Supplies
quart-size plastic baggies or containers to store oatmeal in.
Lunch
Hummus, veggies, and crackers
Make-ahead instructions
Supplies
Dinner
Slow Cooker Buffalo Chicken (will make wraps one day and use in the mac n cheese the other)
Chicken Piccata – new recipe
Make-ahead Instructions
Chicken soup was made last week.
Buffalo chicken will be made tomorrow. 1-cup will be saved for the mac n cheese later in the week.
Chicken piccata will be made the night we eat.
Cheeseburger will be made for the salad tomorrow or Wednesday.
Supplies
Get Instant Access to My Best Weight Loss Tips & Strategies!
Sign up now for a free step-by-step 7-day email course that I created exclusively for my email subscribers! That's you. I will teach the best habits, strategies, and insider tips so you can enjoy a lifestyle that encourages and supports weight loss! Stop relying on willpower and take control back over your life! You can do this. Let me help!