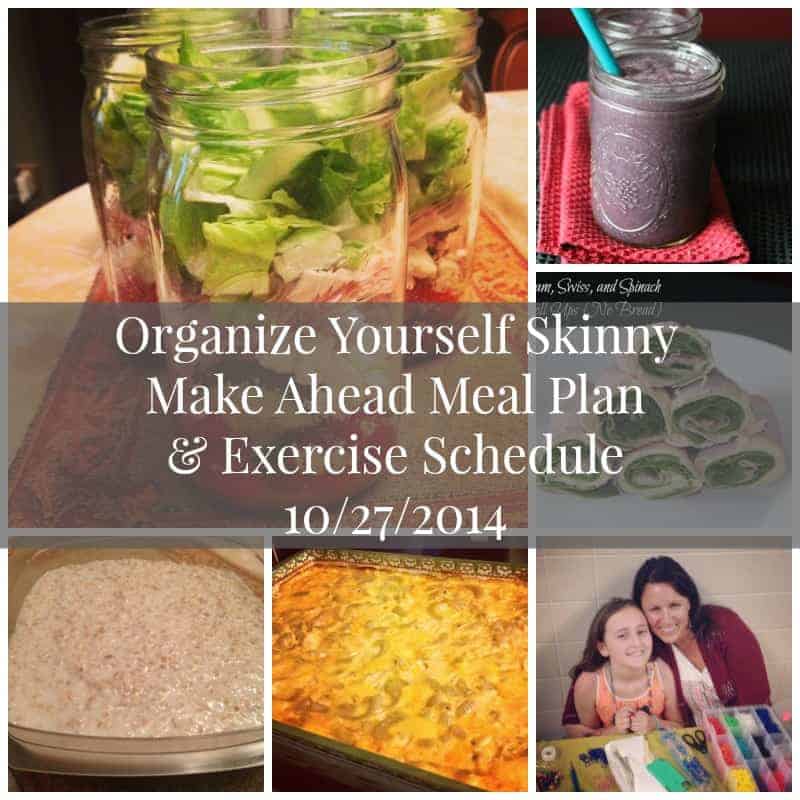 Hi everyone! I hope you had a wonderful weekend. This weekend was a whirlwind of excitement for my family. Yesterday, my daughter Emma participated in her first craft show. She is a rainbow loom fanatic and has spent hours upon hours making amazing rubber band creations. At the craft show she sold bracelets, charms, figurines, and made $108! Her goal for $50 and she double that. She was so happy and I was incredibly proud. She donated every last penny to the SPCA.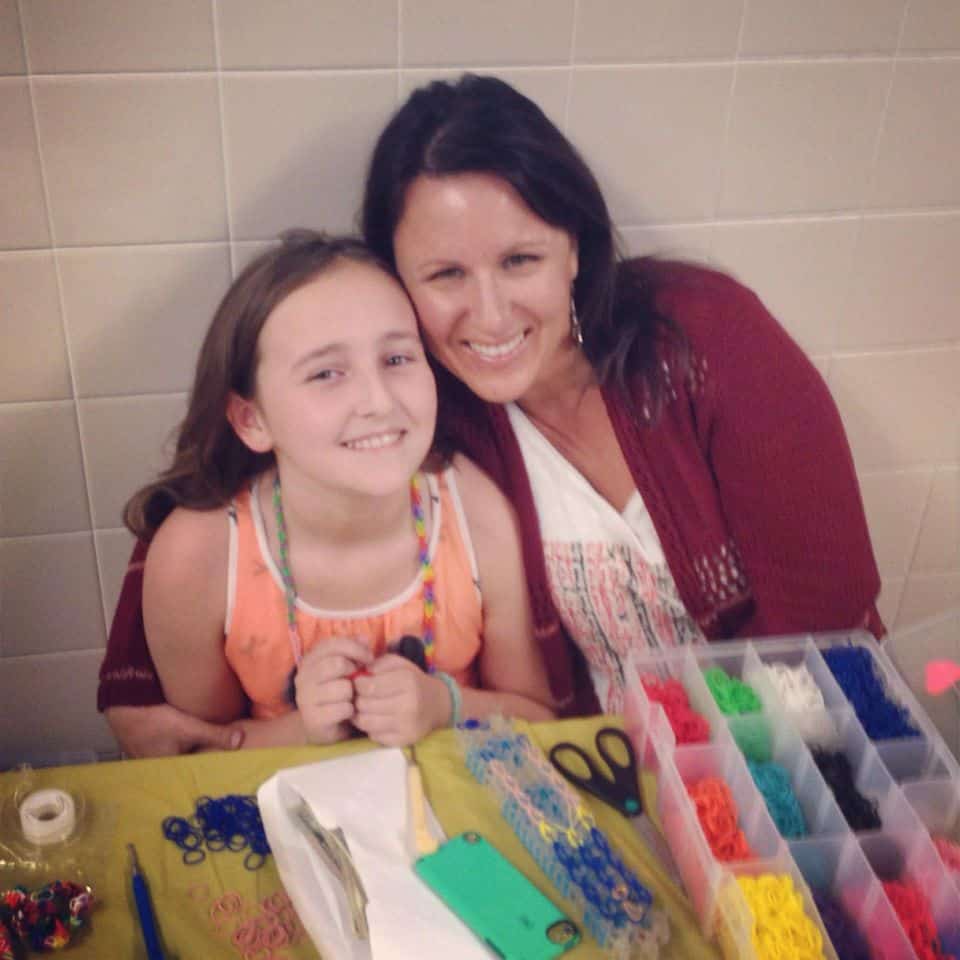 Here is a proud mommy picture!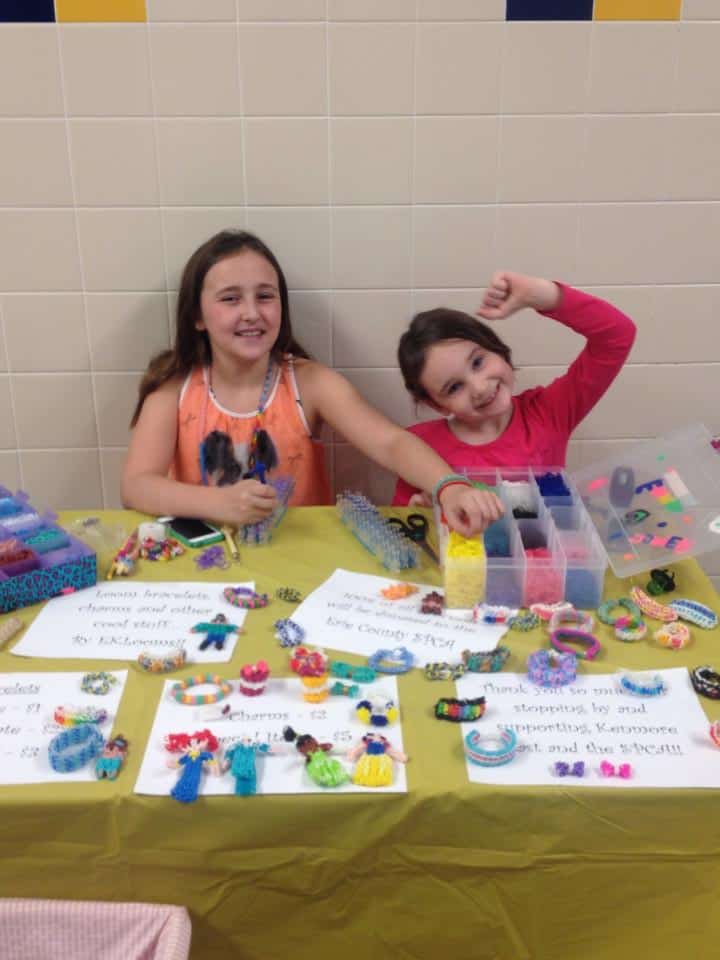 And here is my lil Aub's who showed up to cheer her sister on after she got out of dance. They were so happy!
Besides my daughters being amazing another awesome thing that happened at the craft show was I met an avid OYS reader named Linda. She had her own craft table selling insulated mason jar cozies. These cozies are designed to keep the food cold or hot and also to keep the jars from clinking together as you transport them.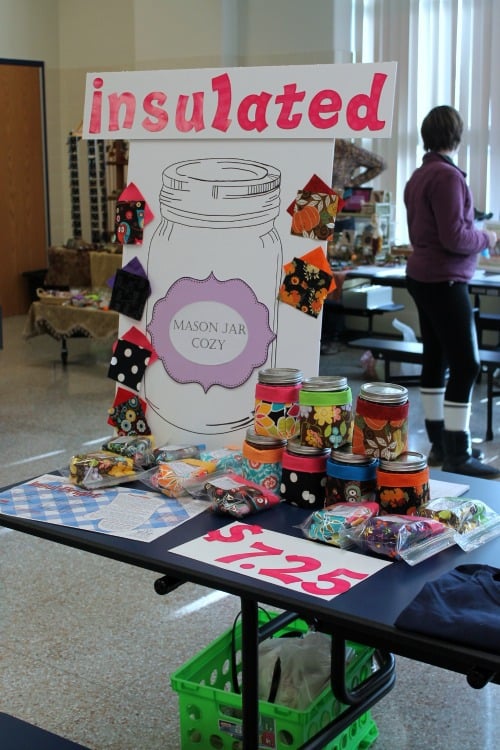 As customers were coming up to her table she was telling them all about Organize Yourself Skinny. This was amazing. It is great to meet readers in real life. I know you are all out there but when I am just typing away on my computer it can get a little lonely. Anyway, Linda has been reading my blog for over 3 years and makes mason jar salads along with other mason jar meals all the time. She gave me a huge hug and told me how much she loved and appreciated my blog. I can't even put into words what that means to me. I find inspiration and motivation knowing that everything I put into my blog is working to help others live a healthier lifestyle. Thanks Linda!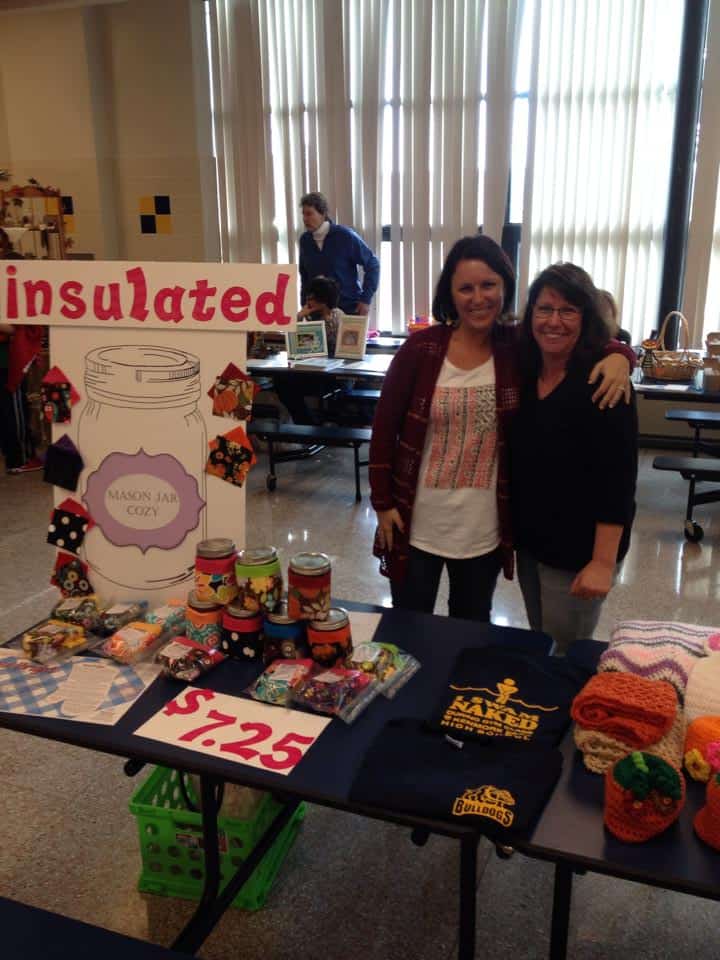 I forgot to weigh in this morning so I am going to skip a week. Hope you don't mind. I will make sure to get my weigh in up next week.
Okay let's get to my exercise schedule. I am going to keep it the same as last week. I went for a couple walks outside last week but I did not get to run. My goal is to fit in at least 2 outdoors runs this week.
Cardio
Run 2 times outside (2 -3 miles)
Run 2-3 times on treadmill (2-3 miles)
Core
100 crunches
2 (30 second) planks
2 (30 second) Russian twists
Arms
16-24 bicep curls with resistant bands
16-24 tricep extensions with 5lb weights
25 modified pushups
Butt/legs
50 squats
50 lounges
My weekly meal plan
Breakfast
Tropical smoothie
or
Cherry blueberry smoothie
or
Make ahead tips
Smoothies will be made the morning of. You could also make smoothie freezer kits if you want.
I made a batch of steel cut oats tonight for the week. I will just store them in a container in the fridge. You could also freeze them using a muffin tin.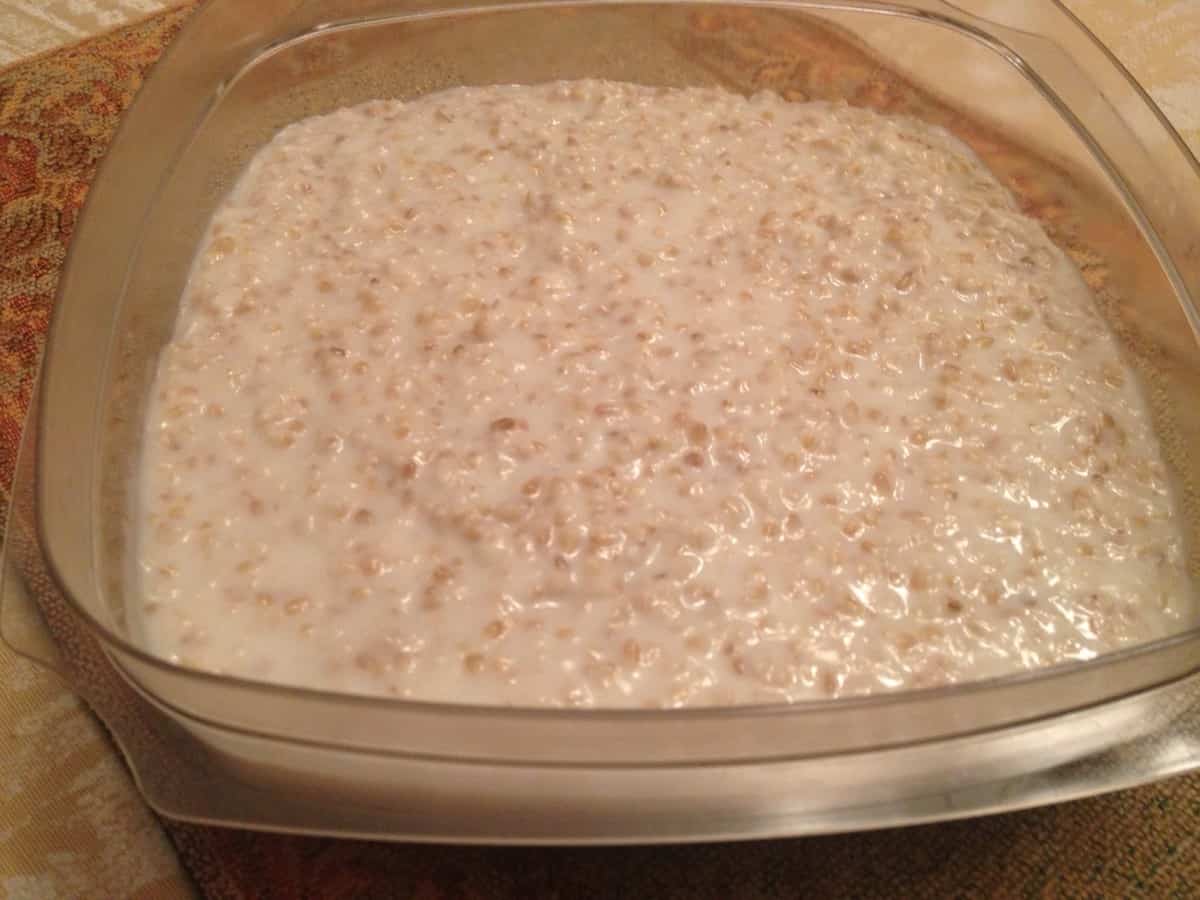 Lunch
Chicken, Sundried Tomato, and Blue Cheese Mason Jar Salad – New Recipe
Make ahead tips
The new mason jar salad recipe will be made tomorrow. I made the greek one today. Here is my mason jar tutorial if you have "how to" questions.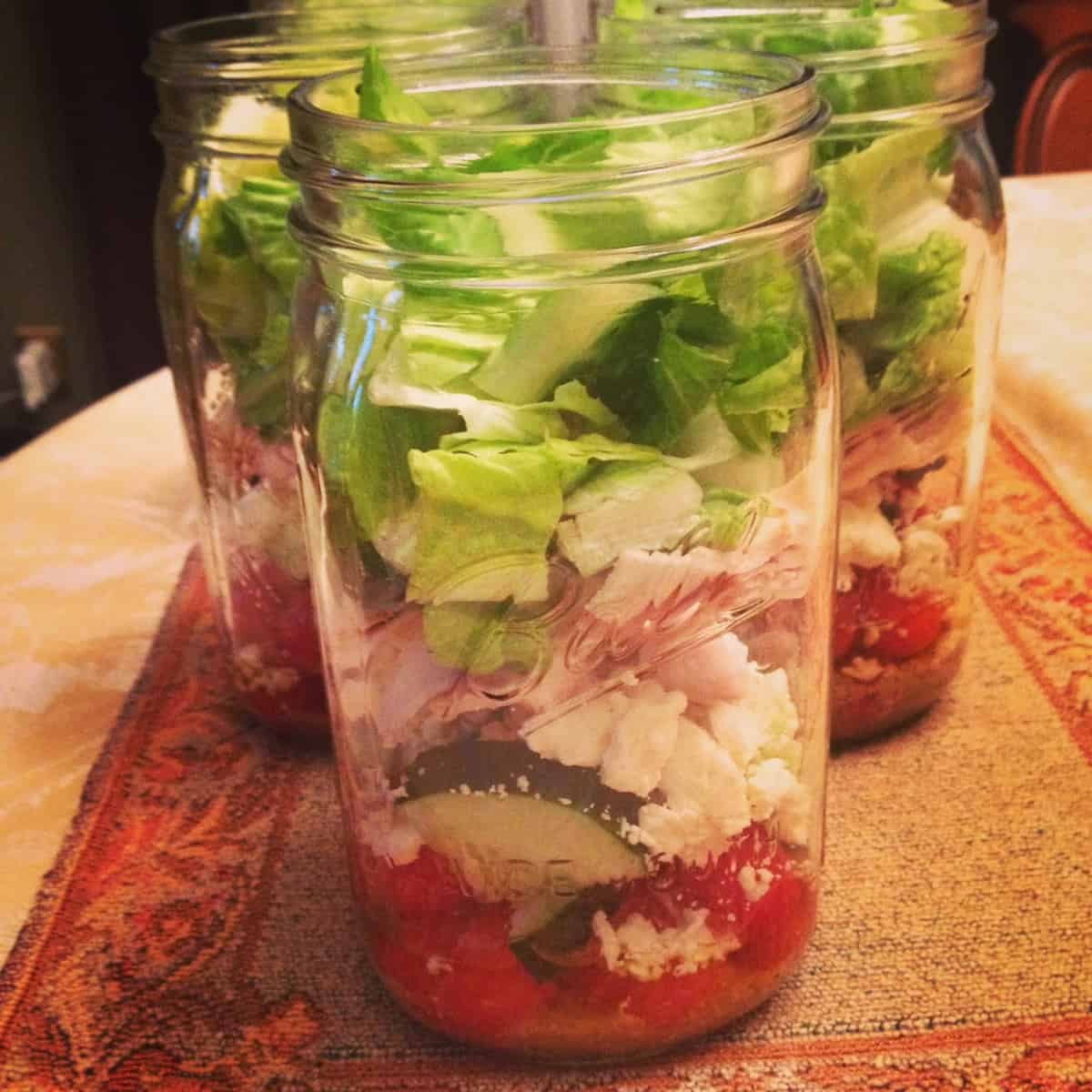 Snacks
Ham, swiss, and spinach roll ups
or
Blueberry Yogurt Muffins
Make ahead tips
Roll ups will be made when I am ready to eat.
Muffins will be made tomorrow.
Dinner
Spagetti Squash with homemade chicken tenders
Buffalo chicken chili – new recipe
Buffalo Chicken Macaroni and Cheese
Pasta Fagioli – new recipe
Spinach and Artichoke Lasagna rolls – new recipe
Pizza night
Make ahead tips
Macaroni and cheese was made today
Spagetti squash will be made in the slow cooker tomorrow.
Pizza dough will be made in bread machine tomorrow
Chicken chili, pasta fagioli, and lasagna rolls will be made the day we eat. I would usually make these ahead of time but ran out of time.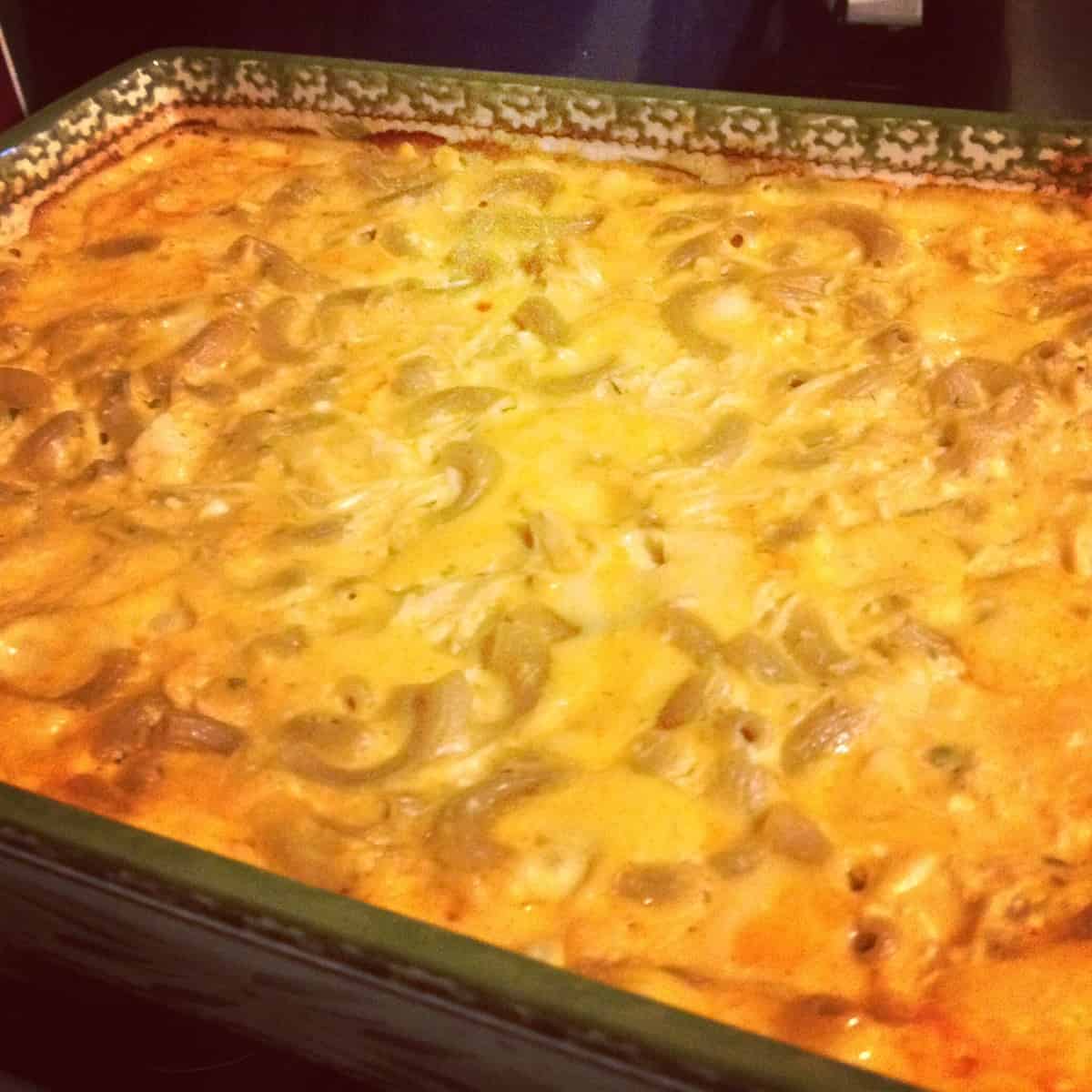 What's on your menu this week?