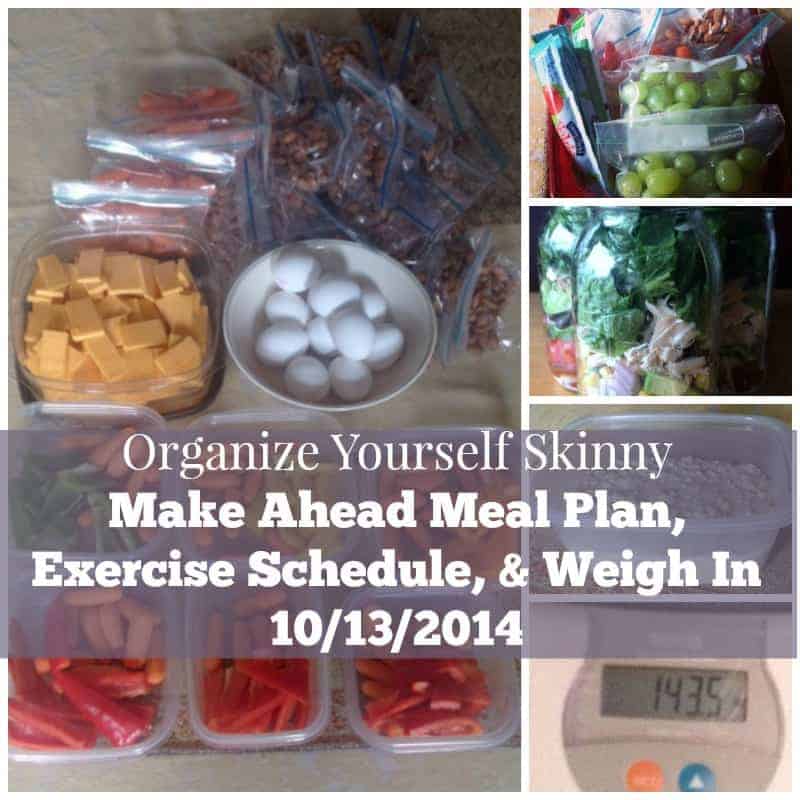 Hi there! Sorry my weekly meal plan is being posted late. This 3-day weekend completely threw me for a loop. I did all my grocery shopping on Saturday and had every intention to prep my food on Sunday but we had so much going on. My oldest went to a friend's birthday party during the day and at night we celebrated my Uncle Ralph's 80th birthday. So instead of trying to get everything done in-between all the activities I decided to just enjoy my day and prep food on Monday (today).
Before we talk food let's first talk about my weigh in. Here are my numbers…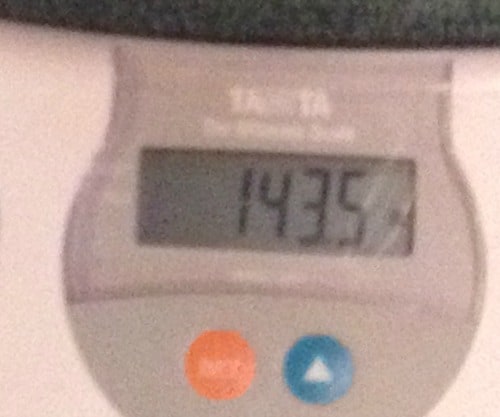 SW (starting weight) 177
GW (goal weight) 135
CW (current weight) 143.5
LWW (Last weeks weight) 144
PL (Pounds lost) – .5
Mental note. Next time I am going to celebrate a monumental birthday I need to weigh in prior to the party. Not saying that would have made a HUGE difference but I am pretty sure the cheese, crackers, appetizers, 3 glasses of wine, steak, mash potatoes, and CAKE did not help my cause. Just saying. My weekends are killer sometimes. I do great all week ,keeping my food under control and exercising, but as soon as Saturday and Sunday roll around I get thrown off my game. Then add in a party with my Italian family and forget about it! Oh well. As Frank says "That's life".
The past couple weeks have been great for exercising. I ran on my treadmill 3 days and clocked in a couple powerwalks around the track. One of those powerwalks was before the party. I also made sure to prioritize strength training because honestly that is when I start to see a real difference in the way my body looks. I am starting to realize that running keeps my mind healthy and strength training keeps my body looking good. Sorry if that sounds weird but I couldn't think of another way to say it. If you want to burn lots of calories and tone up then strength training is the only way to go.
Here is my exercise schedule:
Tuesday, Wednesday, Thursday, Friday, and hopefully Saturday
Treadmill – 45 minutes
50 squats using 5-pound weights
30-second planks (2)
100 crunches
25 bicep curls and tricep extensions
Here is my weekly meal plan.
Breakfast
Blueberry Cherry Green Smoothie – new recipe
Make ahead tips
Smoothies will be made the morning of. You can also put together smoothie freezer kits if that would make your mornings easier. See my green smoothie tutorial here.
I made a batch of steel cut oats and stored them in the fridge. You can also freeze into portions using a muffin tin.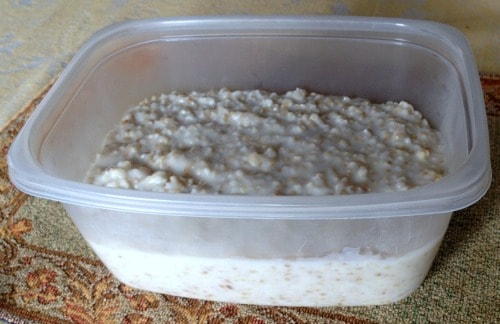 Snacks (morning and afternoon)
Raw Almonds
Hard-boil eggs
Cheese & crackers
Veggies and hummus
Make ahead tips
I prepped all our snacks for the next week. The cheese and almonds will last a couple weeks. I also put together a snack kit container in the fridge. This is to help my kids know what to eat when they are looking for snacks. I am hoping this eliminates the "There is nothing to eat" dilemma when they are looking at a fridge full of food.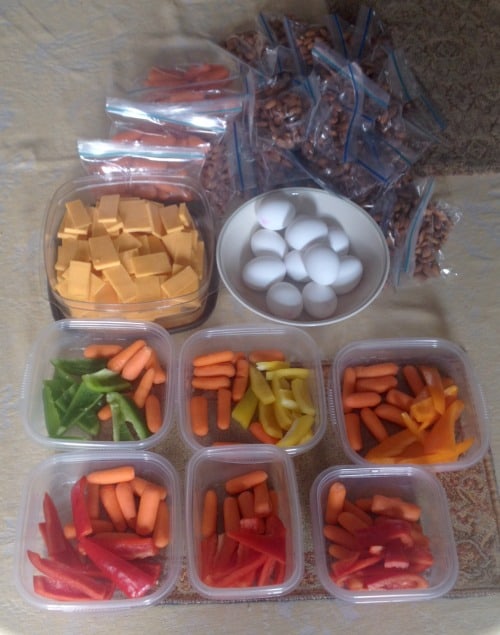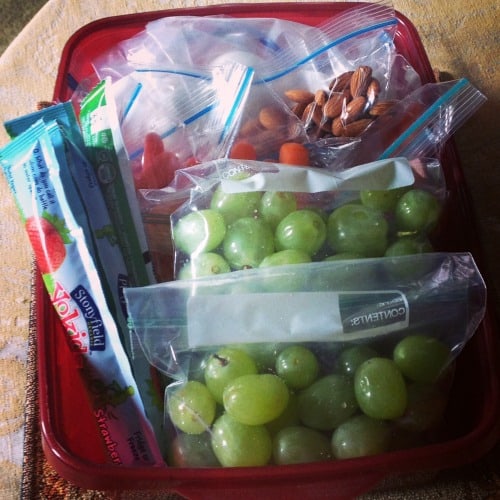 Lunch
Barbeque Ranch Chicken Mason Jar Salad – New recipe
No Mayo Egg Salad – new recipe
Make ahead tips
mason jar salads were made today for the week. For more information on how to make mason jar salads read my tutorial.
hard-boiled eggs were made today for snacks and egg salad.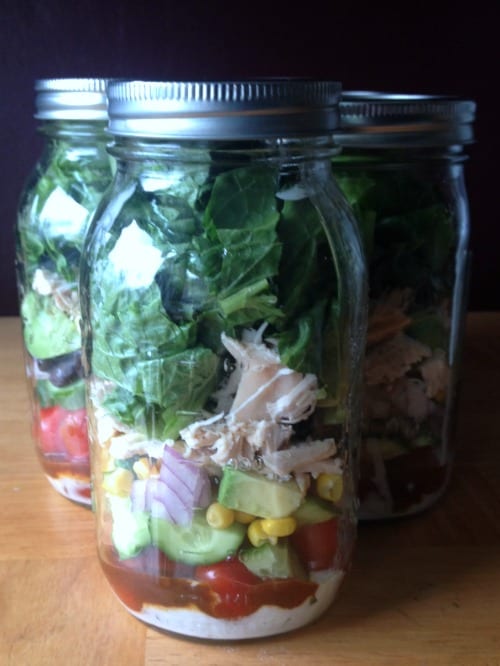 Dinner
Cajun Chicken Pasta Skillet – new recipe
Chicken Piccata
Slow Cooker Butternut Squash
Slow Cooker Tomato Soup and Cheese Toasts
Asian Turkey Lettuce Wraps -> I am adapting this recipe.
Homemade Pizza Night
Make ahead tips
Slow cooker meals will be put together the night before and stored in the fridge.
chicken was cut up and frozen a couple weeks ago for the skillet recipe.
The rest will be made the night of.