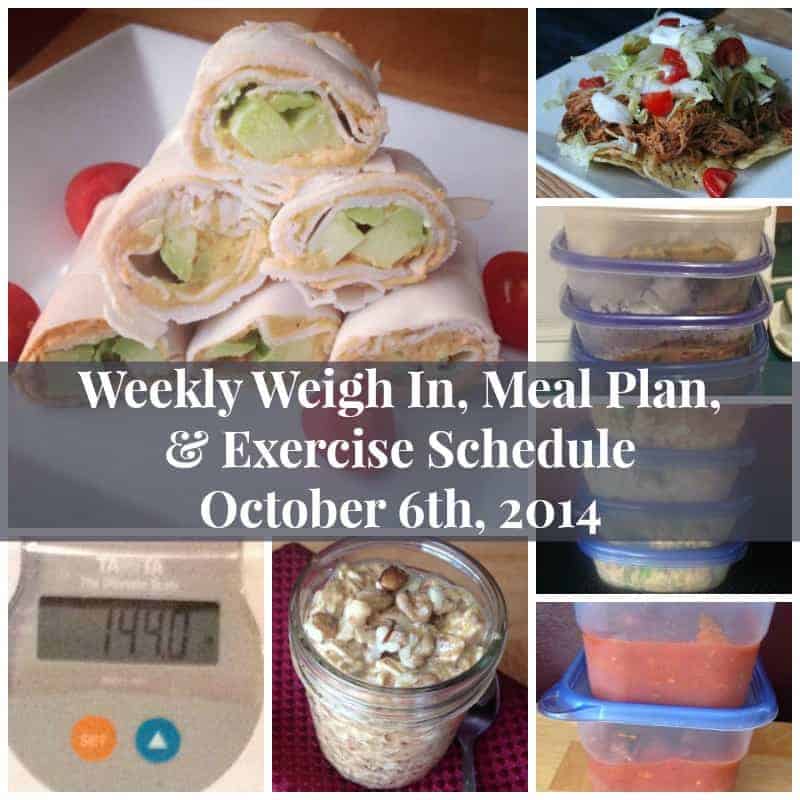 Hi everyone! It is that time for me to check in with my weight, exercise schedule, and meal plan. I enjoy putting these posts together because it gives me a chance to reflect on the past week. One thing I learned from this weekend is sometimes I am on my "A game" and sometimes I am not. Sometimes I feel like cooking all day and prepping food for the week and sometimes I just want to go to the movies and not worry about it. This weekend was one of those "I don't want to worry about it" weekends. We had a lot going on so even if I wanted to I just did not have the time to dedicate to meal prep. However, I wasn't worried about it because the last couple weekends I was a make ahead meal animal so I have a bunch of food stocked in the freezer. The second lesson I learned is when I have the time and energy to cook I should do as much as I can so when the time is not there I don't need to stress about and can enjoy my day.
Let's talk about my weekly weigh-in. Here are my official numbers.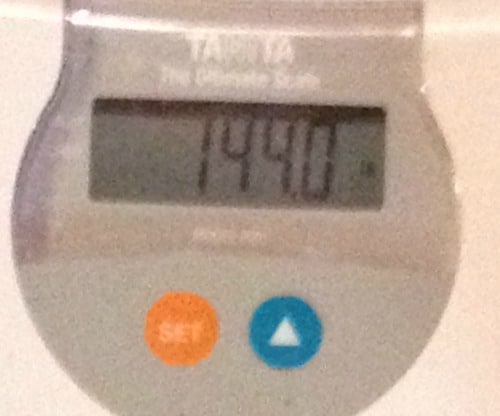 SW: 177
GW: 135
LWW: 143.5
CW: 144
PL: +.5
I am up half a pound. Obviously, this is not the end of the world but I am a little disappointed that I did not lose. However, I should not be surprise because I know I could have done much better with my snacking. I did great with exercise but with having friends over and going to the movies with my family I definitely picked a little too much. A handful of popcorn and pretzels might not seem like a big deal but those little bites add up if you don't pay attention. Well I was not paying attention and I know that is why the scale moved up instead of down this week. I do so good during the week but the weekends – at times – are still a struggle for me.
Now let's talk exercise. Like I said I did great keeping exercise a priority last week. Not only did I get in 4 days of running on my treadmill I finished each work out with strength training. This made me feel amazing all day. Strength training is so important. It keeps calories burning long after you are done exercising.
My goal this week is to keep the exercise habit going. Here is my schedule.
Tuesday, Wednesday, Thursday, Saturday, and Sunday
45 minutes on treadmill (5 minutes warm up, 25 minute run, 10 minute power walk on incline, 5 minute cool down)
50 squats
2 (30 second) planks
2 (30 second) Russian twists
16 bicep curls and tricep extensions using 5lb weights and/or resistant bands
25 modified push ups
You can see more core exercises here, arm exercises here, and butt exercises here. Also check out this paper plate workout for a home exercise idea.
Now onto my menu plan. As I said I have a lot of food already prepared in the freezer. I do need to run and get ingredients for lunches and snacks. But all and all I feel ready for the week.
Breakfast
Pumpkin Spice Overnight Oats *recipe going up this week
Make ahead tips
Smoothies will be made the morning of. You can also make smoothie kits if you want. Here are some instructions to help.
Pumpkin overnight oats will be prepped tonight. Here is a picture of the pumpkin spice oats I made over the weekend.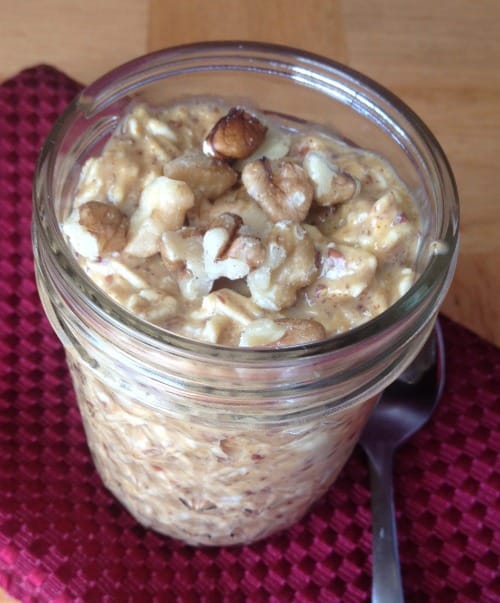 Snacks
Apple and 1 tablespoon peanut butter
Lunch
Turkey Avocado Roll Ups *recipe going up this week
Simple no mayo egg salad * new recipe
Make ahead tips
Hard-boiled eggs will be made today. I will make egg salad the day I eat.
Turkey roll ups will made the day I eat them. Leftover avocado will be stored in a container with some lemon juice to keep them from turning brown. Here is a picture of the roll ups I made this weekend for lunch.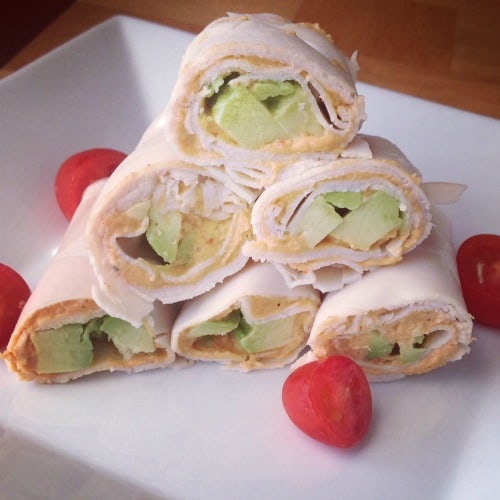 Snacks
Hummus, crackers, and vegetables
Make ahead tips
I still have snack packs from last week we will eat up. After that I will buy more veggies to prep kits. I love having these kits ready to eat. It makes snacking on vegetables much easier.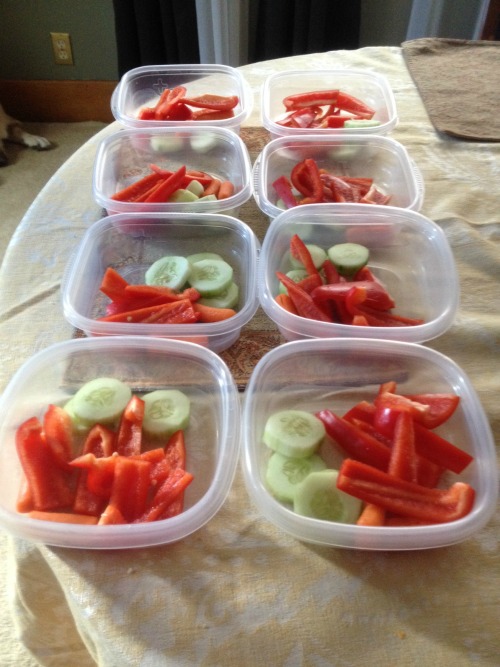 Dinner
Sweet and Spicy Pulled Pork Nachos
Curried Lentils and Rice *recipe posted soon
Buffalo Chicken Subs using slow cooker buffalo chicken
Lasagna rolls with turkey sausage ragu * new recipe posted soon
Broccoli and Chicken Skillet **new recipe I have been trying to make for 3 weeks 🙂 will be made this week!
Make ahead tips
The chicken divan and lentils I portioned out into individual freezer meals. Those just need to be warmed up the night we eat.
Pulled pork, buffalo chicken, and ragu was made last week and frozen into portions. Dinner this week should be relatively easy.
Chicken was cut up and frozen last week for the skillet.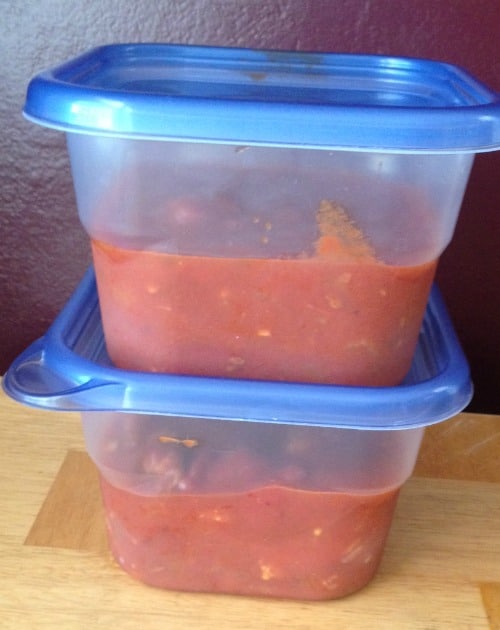 This is ragu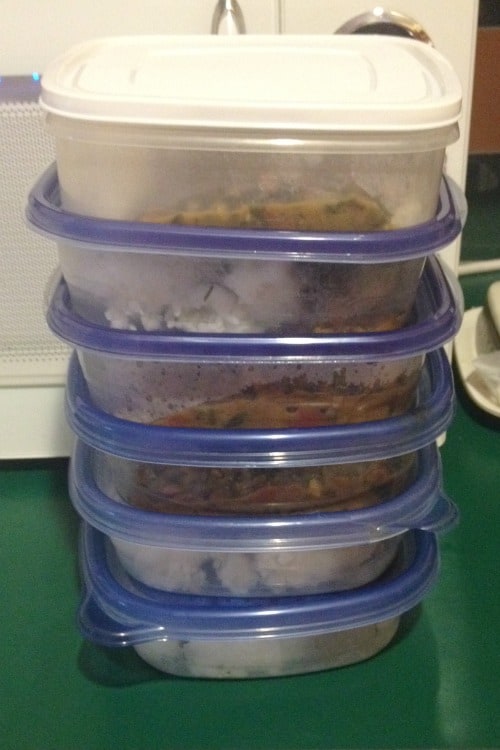 lentils and rice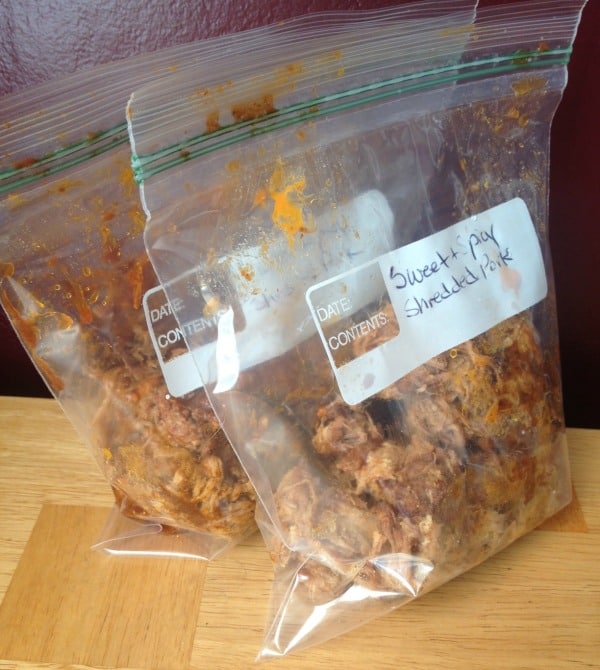 shredded pork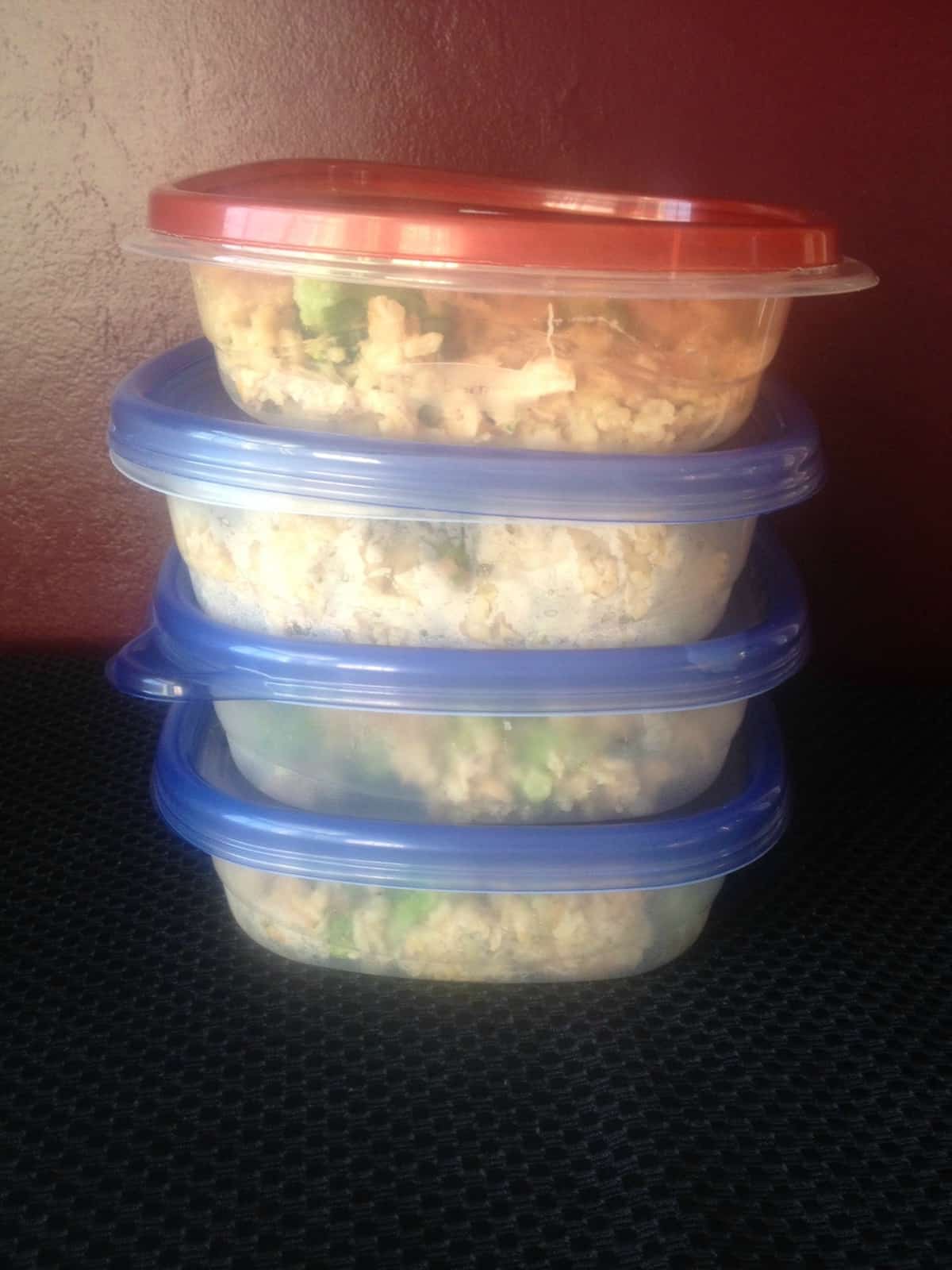 chicken divan
 What's on your menu this week?
Get Instant Access to My Best Weight Loss Tips & Strategies!
Sign up now for a free step-by-step 7-day email course that I created exclusively for my email subscribers! That's you. I will teach the best habits, strategies, and insider tips so you can enjoy a lifestyle that encourages and supports weight loss! Stop relying on willpower and take control back over your life! You can do this. Let me help!