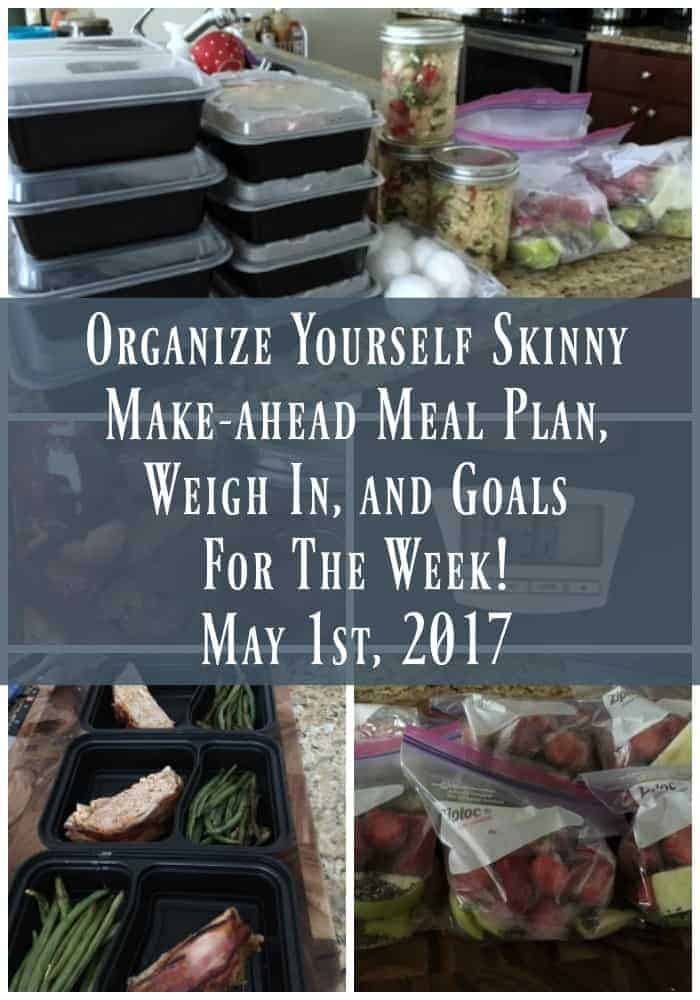 Hey hey! I've been looking forward to writing this post all weekend. Typically, I get food prep done on Sundays, and this post up by the time I go to bed, but yesterday I was busy and when I finally slowed down I had no desire to cook or type. Therefore, you get my meal prep post today.
However, before I get to food and goals for the week let's talk about my weight ANNNNND then a non scale victory I had late last week. Woot woot!
The scale has been a pain in the you know what the last few months. I know I'm responsible for the number on the scale but it'd be nice if it showed mercy on my cheese loving self and went down even when I'm not perfect. Hey, a girl can dream.
This week I went up a 1 lb.
Here are my stats.
Starting weight (October 2011): 177
First goal weight: 145
Final goal weight: 135
Last week's weight: 152.6
This week's weigh in: 153.2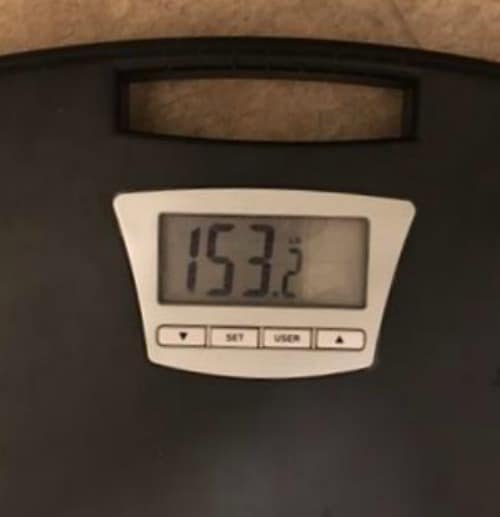 I did GREAT last week with exercise. I took a 4 mile walk outside 2 days last week and ran 3.25 miles (on the treadmill) 2 days. I even snuck in a 2 mile walk while waiting for my daughter one day. Also, I did squats, planks, arm exercises, and other core exercises 3 days last week. Add in 5 days of smoothies, lots of water, low carb meals, and reducing my wine consumption and I felt wonderful!
It was a great week. Sure, it didn't show on the scale but I felt great. I had tons of energy and didn't feel bloated at all.
This brings me to my non-scale victory…
Back in my early days when I first lost 30 – 40 lbs I absolutely loved clothes shopping. I felt confident and look forward to trying on clothes. Well, this last year I kind of lost that spark. I just didn't feel as in shape as I used too.
Anyway, my oldest daughter and I went shopping for spring/summer clothes. At first, I was a little nervous because I haven't been shopping in a few months and I didn't know what to expect. The last thing I wanted was to feel defeated.
I grabbed a few items and headed to the dressing room. I want to mention that in my heavier days I never picked color. I was an expert in wearing black and every day looked like I was ready to attend a funeral. My entire closet was filled with every style black shirt you could imagine.
Recently, I noticed I was going back to darker colors – that's a habit I don't want to fall back into so I only grabbed bright vibrant colors.
This was the first top I put on. OMG I LOOOVED it! I felt comfortable and loved the way it look. I wasn't sure of the one shoulder but I really loved it.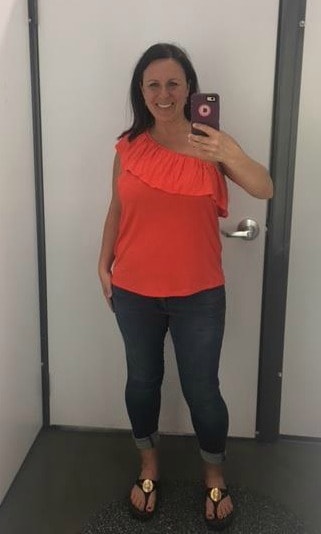 Next I put on this stripped off the shoulder top. Again, this isn't my usually style but I really loved the way it looked. Very feminine, stylish, yet super comfy. By the way my "usual style" is leggings and a sweatshirt. Just keeping it real. Ha!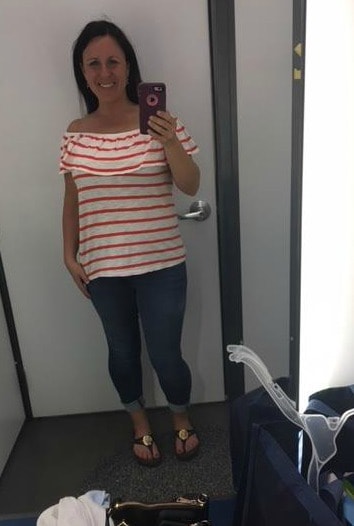 The last outfit I tried on was this dress. Now let me just say I grab this as I was walking into the dressing room so in a way this was an impulse buy. I didn't have high expectations for this dress because of the style and color. As soon as I put it on I fell in love with it. I think it will look great when I have a tan and with some cute sandals.
By the way all three of these items are from Old Navy.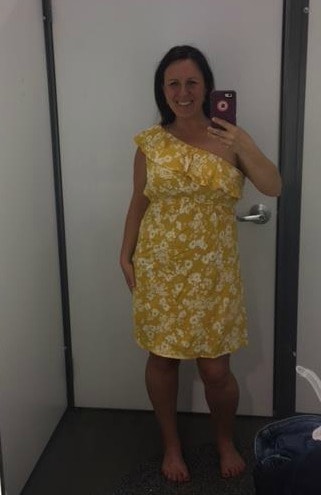 My point to sharing these photos with you is even though the scale didn't budge that much I still felt great trying on clothes. I notice a difference in my stomach, arms, and legs. I even like the way my shoulders looked. It felt good to try on clothes and feel confident. This was a huge non-scale victory and motivated me to keep going. I said no to many foods this weekend because of that shopping trip.
I wouldn't say I was OCD about tracking and exercise last week but I did make healthy food choices and prioritize exercise. I continued to pay attention to the way I felt after eating certain foods and working out.
My goals for this week:
Exercise 4-5 days. Running and light strength training (squats, resistance bands, planks, and modified push-ups)
Drink 64 ounces of water a day.
Drink a smoothie every morning.
Stay on the low carb side with meals and snacks.
Continue to keep wine drinking to a minimum.
Stop eating by 7:00pm
Here's my meal plan and food prep for the week. Last week some of you asked how I stay low-carb when I drink so many carbs from the fruit in my smoothies. Personally, I'm not concerned with carbs and sugar from the fruit in my smoothies. I need my smoothies. They keep me hydrated, energized, and focused. Not to mention I would never get an acceptable amount of fruits and veggies in if I had to eat all I put into a smoothie. My carb concerns come from pasta, bread, rice, and other foods like that. I notice a huge difference in my stomach, energy level, and mood when I fill up on refined carbs.
Breakfast
Strawberry and Apple Smoothies
Make-ahead instructions
I made these smoothie kits with the leftover fruit I had in the fridge and freezer. I was out of greens so I'll pick up some baby spinach tomorrow. I added chia seeds to the kit for fiber and protein. The smoothie will be blended with almond milk and water.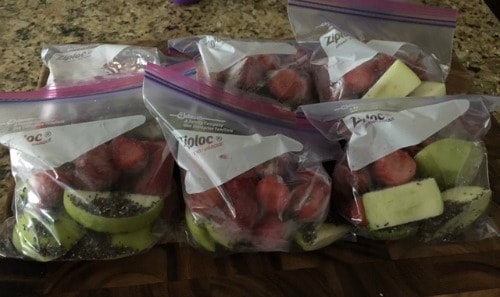 Lunch
Quinoa and vegetable salad
Make-ahead instructions
I made the salad completely ahead of time. I enjoyed one for lunch today and stored the rest in 16-ounce mason jar containers.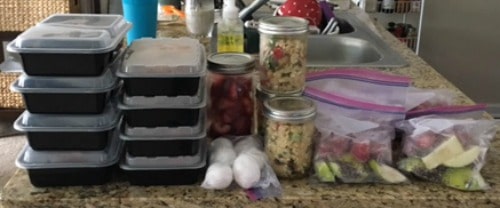 Snacks
Hard-boiled eggs
Cheese-stick
Strawberries and yogurt
Make-ahead instructions
Hard-boiled eggs were made today.
I cut up and stored the strawberries in a mason jar container. I find fruit stays fresh the longest when stored in glass.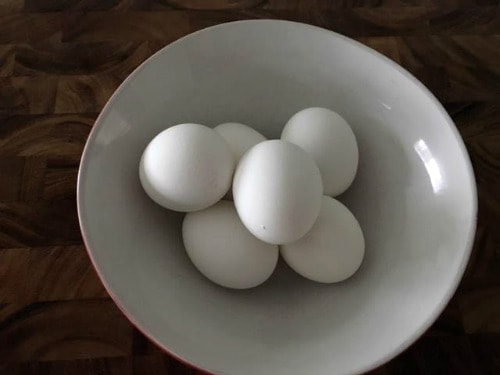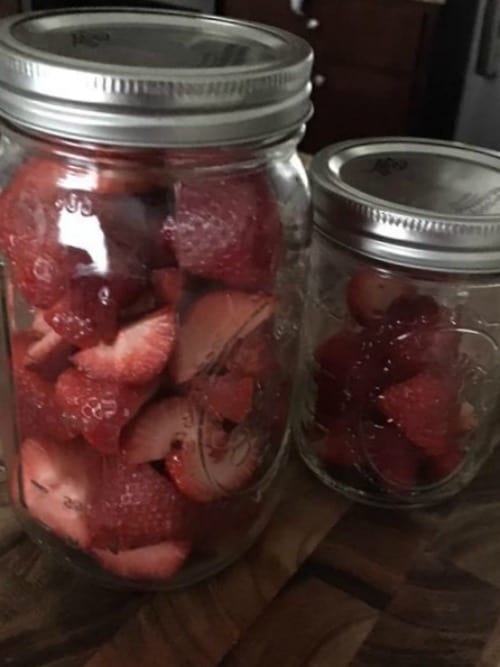 Dinner
Turkey Cheeseburger meatloaf and green beans
Chicken vegetable stir -fry over quinoa
Leftovers
Make-ahead instructions
I made the meatloaf and stir-fry today.
Pita pizza and asiago chicken will be made the day we eat them. These recipes are mostly for my kids. I'll serve the chicken with Annie's Mac and Cheese along with some asparagus.
That's it for the week! Phew! What about you? What's on your menu? I loved to hear about any non-scale victories you've had recently.