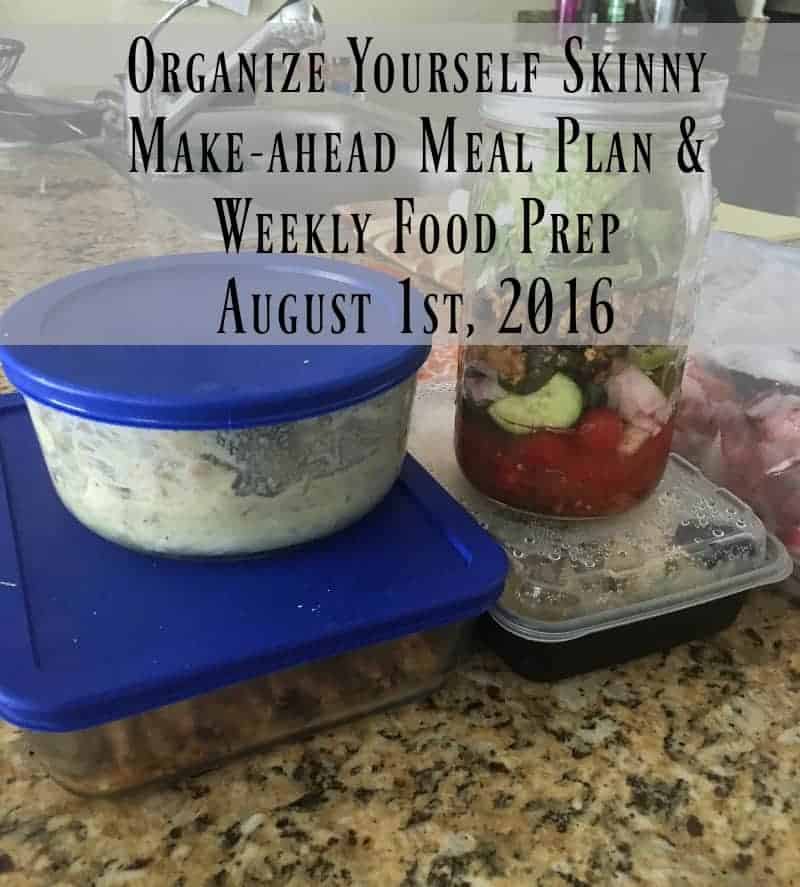 Hey there! I hope you all had a great weekend and a productive start to your week. My weekend was busy and time definitely got away from me, but I still managed to get some food and other things organized for the week.
Actually, the food part was somewhat easy because last week I did a lot of recipe testing so I had a bunch of meals and ingredients leftover. All I needed to do was cook up some hard-boiled eggs, make a few smoothies, and roast up some asparagus (will go on the Naan pizzas). Everything else is ready to eat.
Another thing I did was get my exercise clothes ready for the week. Last week I got in 3 days of running/power walking. This week I want to run or walk 5 days. I also want to focus on toning so I plan to do a quick toning routine everyday after my run/walk. I know it would be beneficial for me to do more than walk or run but right now that's what I love to do. I get in 4-5 miles so it's still a decent amount of exercise. Not to mention walking or running outside keeps me sane.
Before I get to my meal plan I want to mention again how awesome our new OYS Facebook Group is. Truly, this group has brought weight loss support, motivation, and accountability to a whole new level for me and I'm sure for others too. I didn't know what to expect when I started, but now that I did I wish I started it earlier. I love seeing OYS readers connect with one another by sharing food prep photos, recipes, and tips. I love that everyone can feel safe to ask and answer questions. I love that it's not just me talking. haha! However, if you like listening to me talk then you can watch the weekly FB live videos I post. Every week, I talk about a couple of the topics readers were asking about in the group. It's been fun and I've received a lot of positive feedback. I used to hate doing videos but they are starting to grow on me. If you want to join our group then you can do so here.
Breakfast
Slow Cooker Blueberry and Banana Steel Cut Oats
Here's a quick recipe "how to" video I did for the oatmeal recipe.
Make-ahead tips
I will make the smoothies a couple days ahead of time and store in mason jars in the fridge.
The oatmeal I made last week, portioned out, and stuck in the freezer.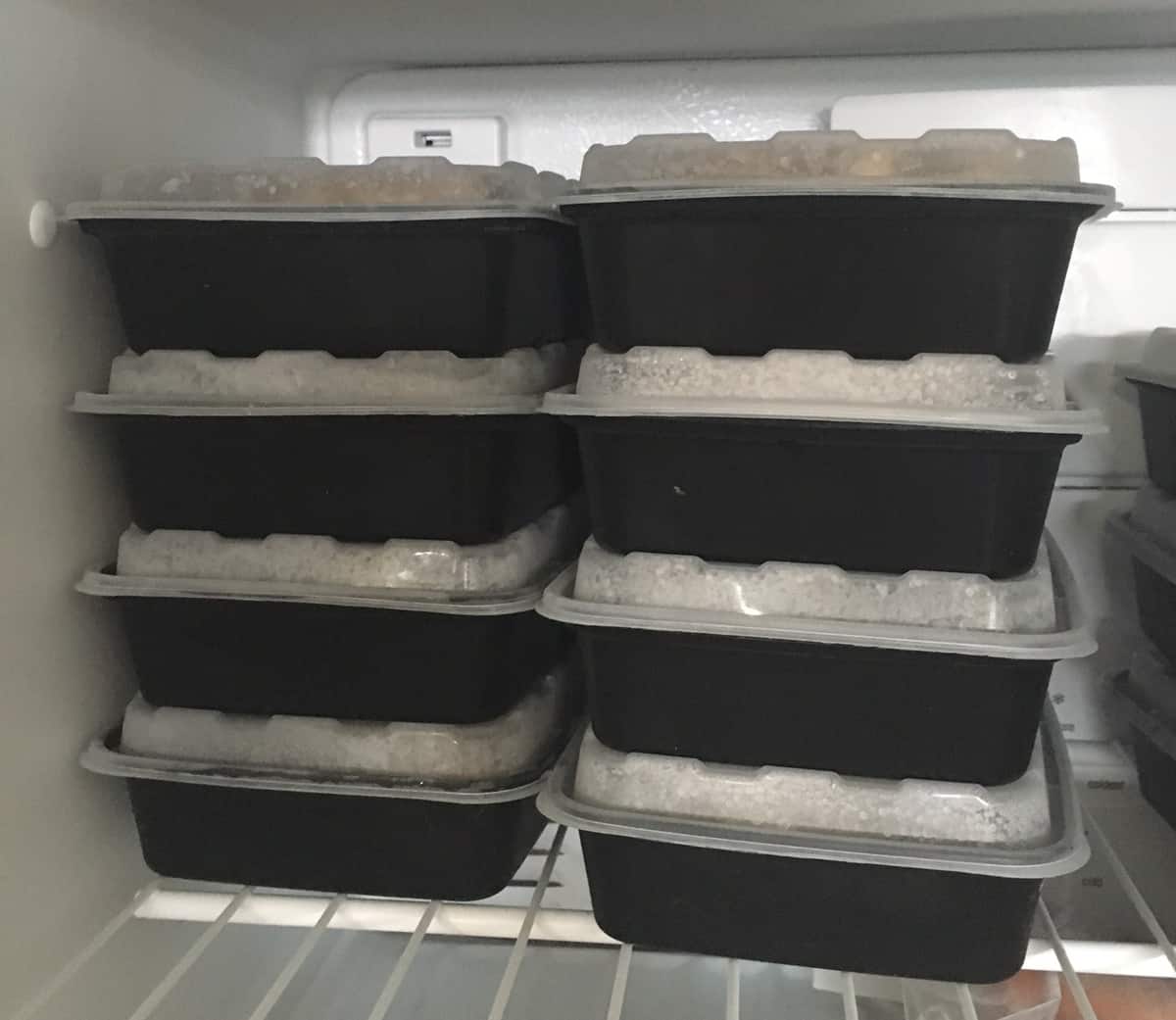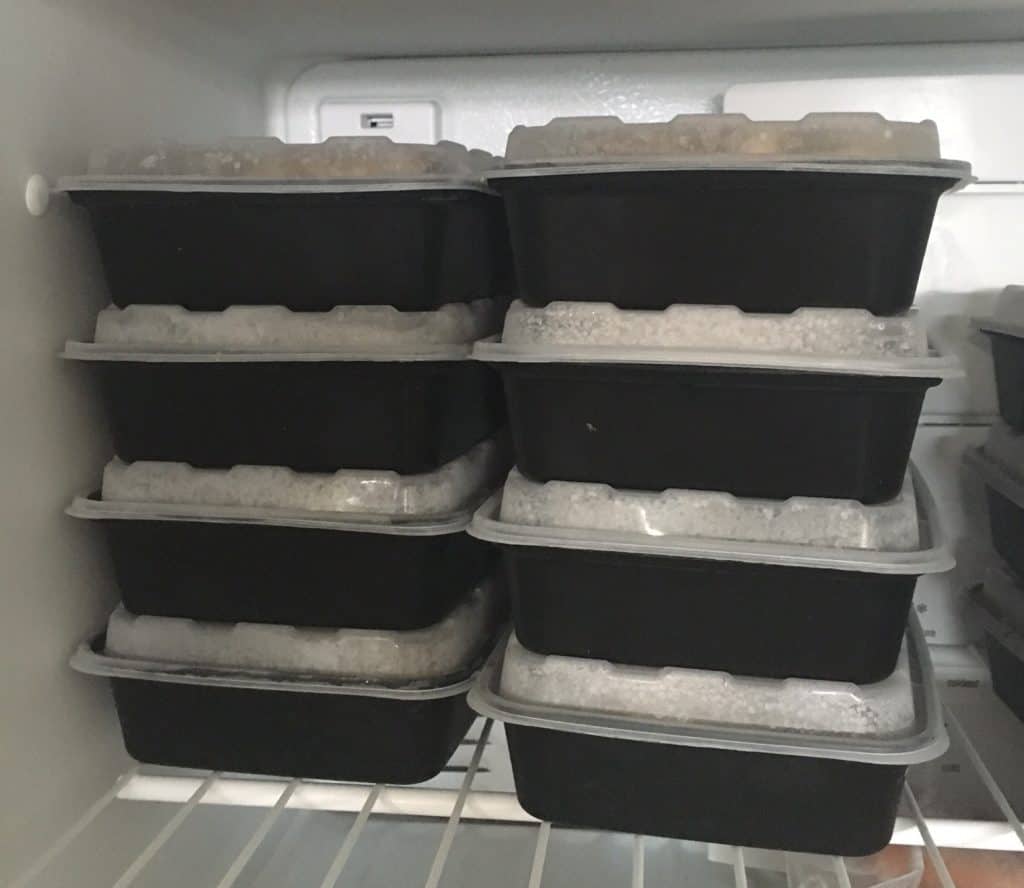 Lunch
Avocado and Greek Yogurt Chicken Salad
Make-ahead tips:
Both recipes were made at the end of last week.
Dinner
Tortellini with Chicken Sausage and Broccoli – new recipe
Taco Night
Birthday Dinner
Leftovers
Make-ahead tips
I have the taco meat last week.
I made the tortellini last week, portioned out into dinners, and froze.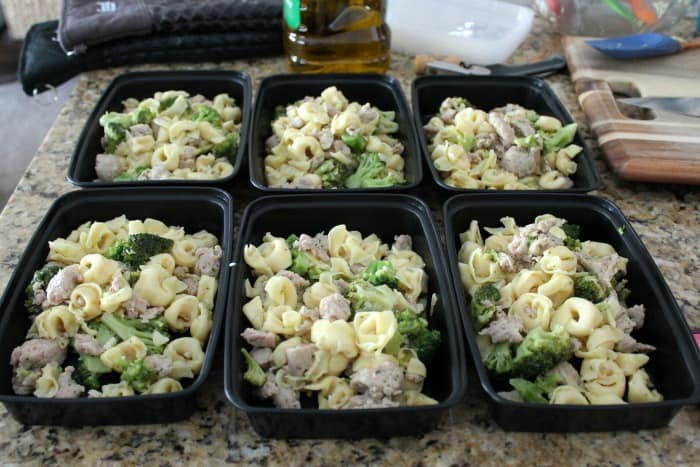 That's it for my meal plan.