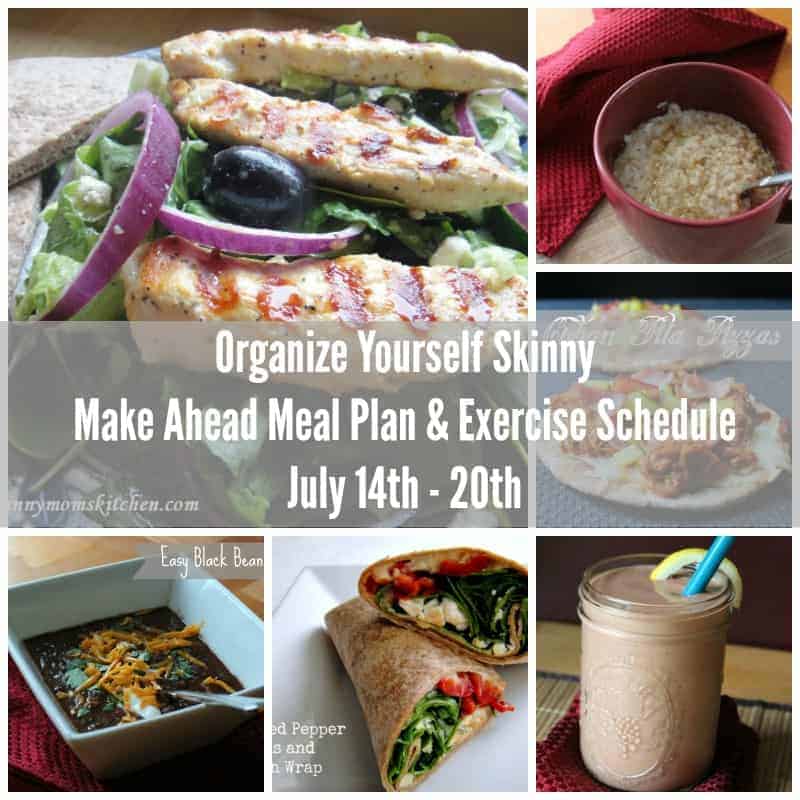 Well the summer is officially flying by. I cannot believe I go back to work in 2 1/2 weeks. How is that possible? Seriously, it seems like yesterday I was relishing in my first day of vacation. Of course, I did not get done nearly half of what I wanted to accomplish. But, I had a great time hanging out with my family and friends. And honestly I loved just being home and relaxing for a change.
I am finishing out my vacation with a road trip to Washington DC and Maryland. We are leaving Friday and will be going for a week. So I will be blogging from the road. I will be posting pictures of our trip on Instagram so you can follow me there.
Anyway, since we are leaving Friday morning my meal plan and exercise schedule is going to be a little different. I am going to keep meals simple this week so I can get us ready for vacation. Also, I am putting together a list of foods and snacks to bring on our road trip. I will share that later in the week.
Here is my exercise schedule:
Monday, Tuesday, Wednesday, Thursday
Treadmill 30 – 45 minutes
75 – 100 crunches
Russian twists
12- 18 bicep curls and tricep extensions
18 – 24 girl pushups
My weekly meal plan
Breakfast
Make ahead tips
Lunch
Turkey sandwiches
Hummus and roasted red pepper wraps
Make ahead tips
meals will be made the day of.
Dinner
Pita Pizza Bar (pita pizzas Fresh Mozz & Roasted Tomato, and Cheese & Pepperoni)
Spinach and Artichoke Calzones – new recipe
Baked Chicken Parmesan – new updated recipe
Big Skinny Greek Salad
Make ahead tips
pulled pork is in the freezer for the cuban pita pizzas. Tomatoes will be roasted ahead of time and stored in the refrigerator.
dough will be made ahead of time for calzones.
Chicken will be prepped ahead of time for parmesan and salad.
What is on your menu this week?