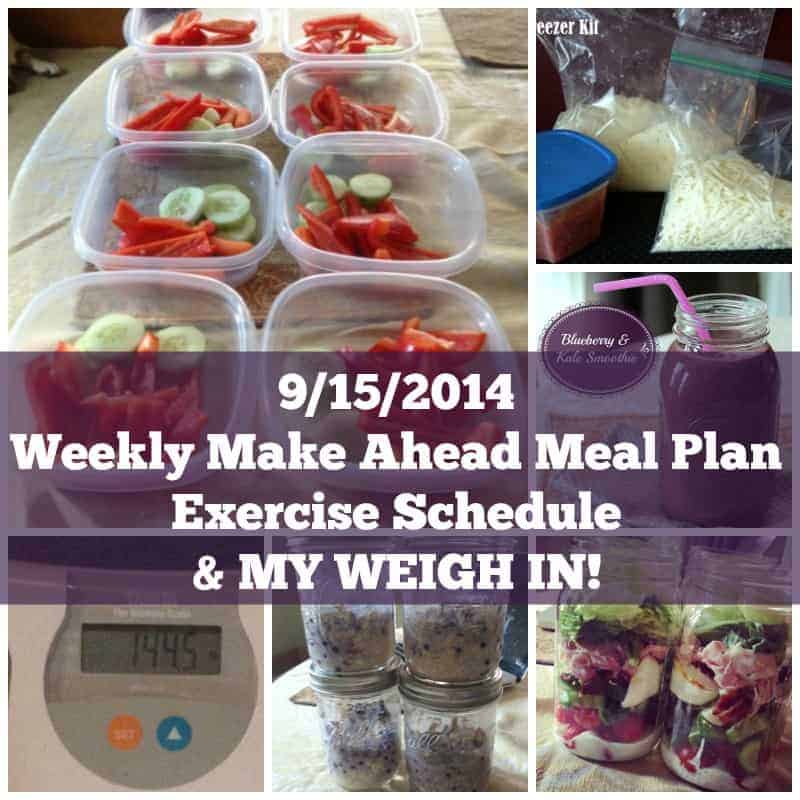 Hi everyone! I hope you had a relaxing – yet productive – weekend. I always throw "productive" in there because, if you are anything like me, to feel fully relaxed you also need to make sure things are taken care of on the home front. I can't sit down if there is clutter everywhere, laundry that needs to be folded and put away, and dishes in the sink. And I absolutely cannot start Monday morning with my house looking like a bomb went off. Honestly, just the thought drives me nuts. Anyway, I try hard to find a balance between staying productive on the weekends and enjoying some relaxing time with family. Sometimes this balance is easy…sometimes it is not. But I try.
Before I get to my exercise schedule and meal plan let's first talk about my weigh in.
Here are my official stats: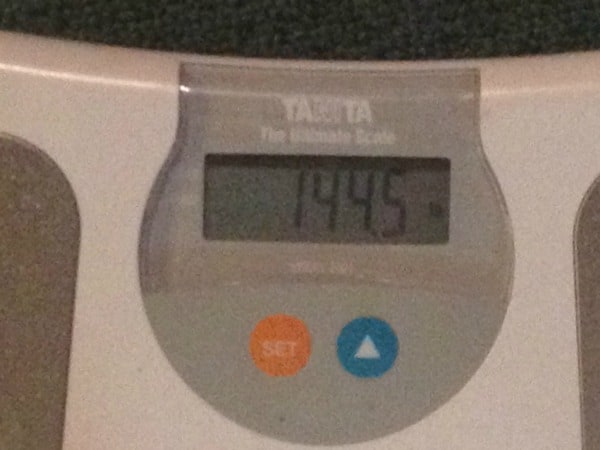 SW: 177 (October 2010)
GW: 135
LWW: 145
CW: 144.5
PL: -.5
I only lost ½ a pound this week. Of course, I wish I lost more but I am always grateful when the scale is going down instead of up. I probably would have lost more if I kept better control on the weekends. Sometimes weekends kill me. When I prepare food and test recipes I find myself taking bites here and there ALL DAY LONG. Not good. But…I need to make sure the new brownies taste as good as my kids said they do. I can't always take their word for it. 🙂 I know I need to dig deep into a little self-control. Anyway…
I did okay with exercise. I walked almost every day with my dog. However, she is old and slowing down so it is difficult for me to get a good powerwalk in. I was able to get in 2 solid morning workouts. Not the 3 or 4 I was hoping for but it is better than nothing. I love to run hard and get an awesome sweat on. This makes me feel like a new woman. I need to remember this, especially when find myself on the couch getting a little too comfy.
Here is my exercise schedule this week.
Monday – Friday
Tuesday, Wednesday, Thursday, Saturday
45 minutes on the treadmill (10-minute warm up, 20-minute run, 10-minute incline, 5-minute cool down)
50 crunches
30 – 50 russian twists
Bicep curls and tricep extensions with resistance bands (3 sets of 8)
Modified pushups (3 sets of 8)
50 squats
Here is my weekly meal plan
Breakfast
Blueberry Coconut Overnight Oats
Make ahead tips
Smoothies will be made the morning of. You can also make smoothie freezer kits. See instructions here.
I made 4 overnight oats for the week today.
Mid morning snack
Hard-boiled egg
Make ahead tips
Lunch
Make ahead tips
I prepared these ahead of time today. If you have "how to" questions for making mason jar salads then check out my mason jar tutorial here.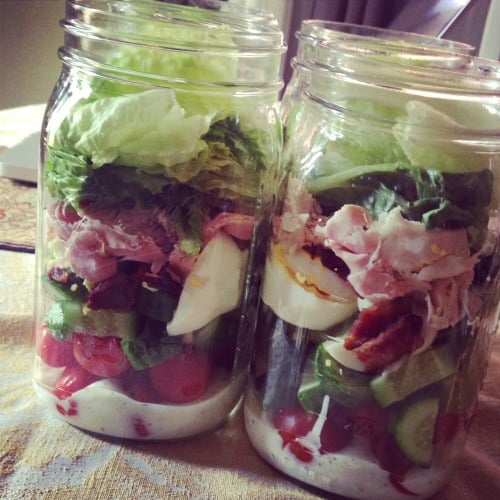 Afternoon Snack
Veggie Packs with hummus
Make ahead tips
I cut up the veggies and prepared the packs yesterday. I use store-bought hummus.
Dinner
Slow cooker meatball soup
Slow cooker chicken divan
Slow cooker Lentil Soup
Slow Cooker Chicken tortilla soup
Chicken and rice skillet
Homemade Pizza night
Make ahead tips
I prepared the meatball soup today. You can easily make the meatballs ahead of time for this recipe.
The rest of the slow cooker meals will be prepped tomorrow or at the very least the night before they will be made.
Pizza dough will be made tomorrow and I will put pizza kits together.