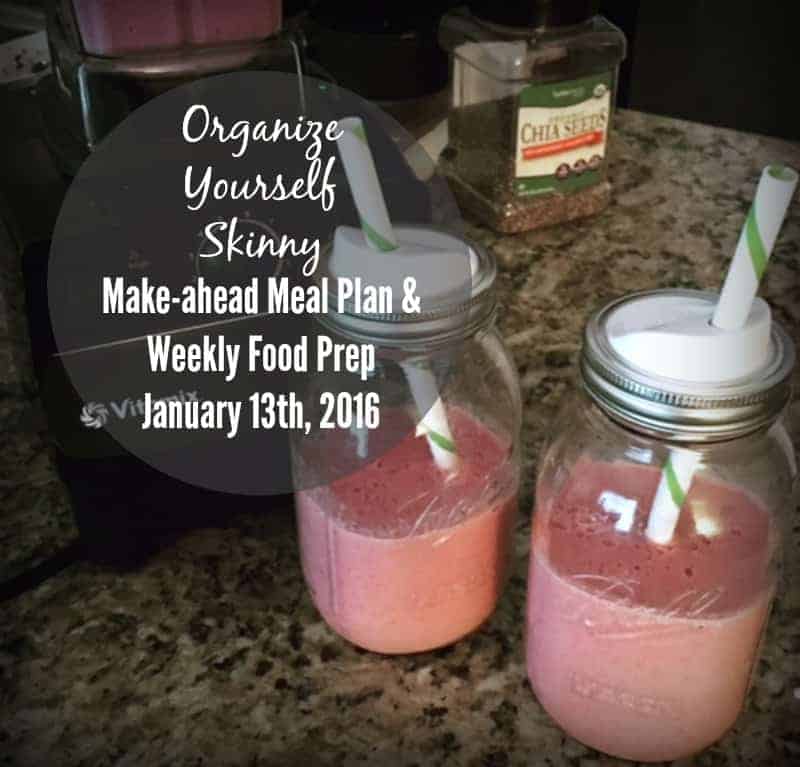 Hey everyone! Can you believe we are already into week #2 of the New Year? How are things going for you? Are you sticking to your New Years resolutions or are things becoming a challenge? Tell me in the comments. I would love to hear from you guys.
I'm doing well with my resolutions…but I can do better. My biggest issue is time management. Hence, the reason my meal plan is posted today and not two days ago.
Time management is such a general term but here's my deal. I have a million and one things to accomplish and I get overwhelmed when I try to process everything I need to do. I do great when I get up at the butt crack of dawn, have my workout done by 7:00am, and have a todo list to guide me throught the day. The problem is I'm human and, while I do my best, life still sidetracks me. So in order for me to be the goal-setting and accomplishing woman that I know I am I need to tackle my time-management problem.
Here are a couple strategies I'm going to try.
First and foremost I need to wake up early and exercise. This NEEDS to happen. My day runs 1000% more smoothly when my workout is done no later than 7:30am. This helps to clear my head and stay focused for the rest of the day. I've said many time that exercise is my drug. But in a good drug way. It keeps me going.
Create my to-do list at night before bed. Once I'm ready for the day I need to move full speed ahead on the things I need to get done. I can't waste time trying to organize everything in my brain that needs to get accomplished in the morning. That needs to be done the night before. I plan to put a reminder in my phone so I don't forget to do this every night.
Protect my time. This is HUGE. The biggest issue I have with being my own boss is not treating my hours like work hours. I can come and go as I please and this becomes an issue, especially when someone calls me to go out to lunch or to the mall. Or just calls me to talk. I love my friends and family but I need to protect my time. Cause if mama doesn't work mama doesn't get paid.
Focus on one task at a time. A friend of mine suggested I use a timer to do this. Basically, I would set my timer for an hour and during that time I would only work on one thing (ex. scheduling FB posts). Once the time is up I would schedule the timer again and work on something else. I tried this the other day and I found it to be helpful.
So that's what I'm gonna do. If I can get my time management under control I think I can bust through many of the goals I want to accomplish. I'll keep ya updated. If you have any more tips let me know in the comments.
If you haven't seen my weigh in yet on Instagram don't worry you didn't miss it. I haven't posted one yet. See time management issue above. I will post one soon. Like I said last week I want to include a video with it so of course that is the thing that's holding me up. Soon, I promise 🙂
Here's my meal plan with some food prep tips and ideas. I included some pictures along with meal prep container suggestions.
Breakfast
Strawberry Kale Smoothies
Quinoa Breakfast Bowls – new recipe
Make-ahead tips
I made my smoothies 3 days in advance and keep them in the refrigerator.
I made a HUGE bowl of quinoa yesterday that I'll use for the quinoa bowls. I also plan to prepare them completely and freeze for a quick breakfast later on.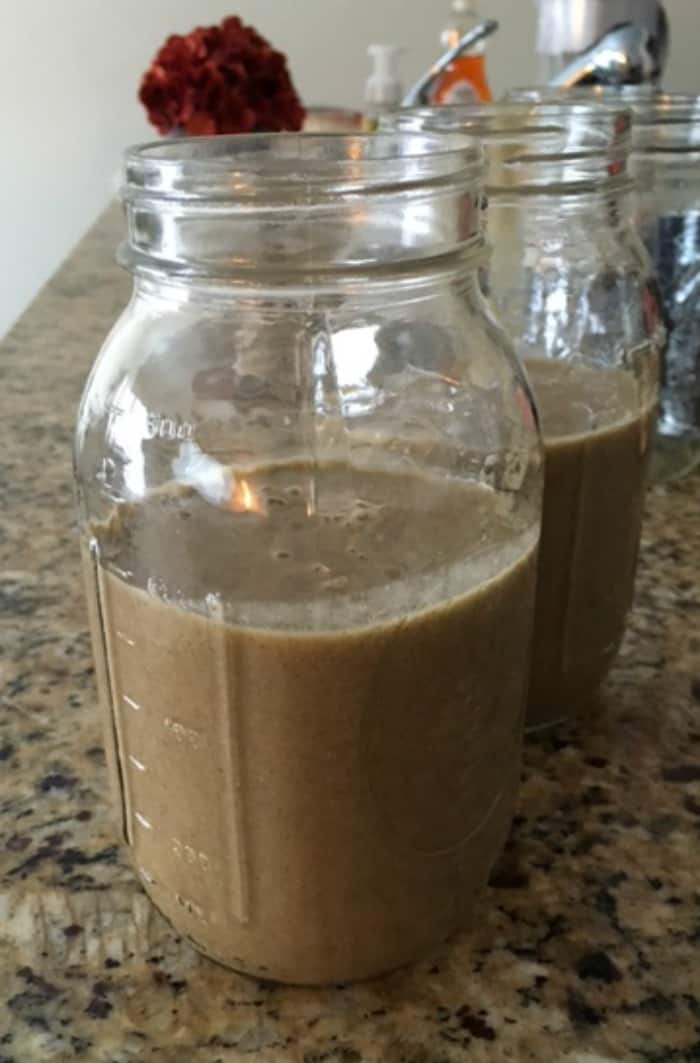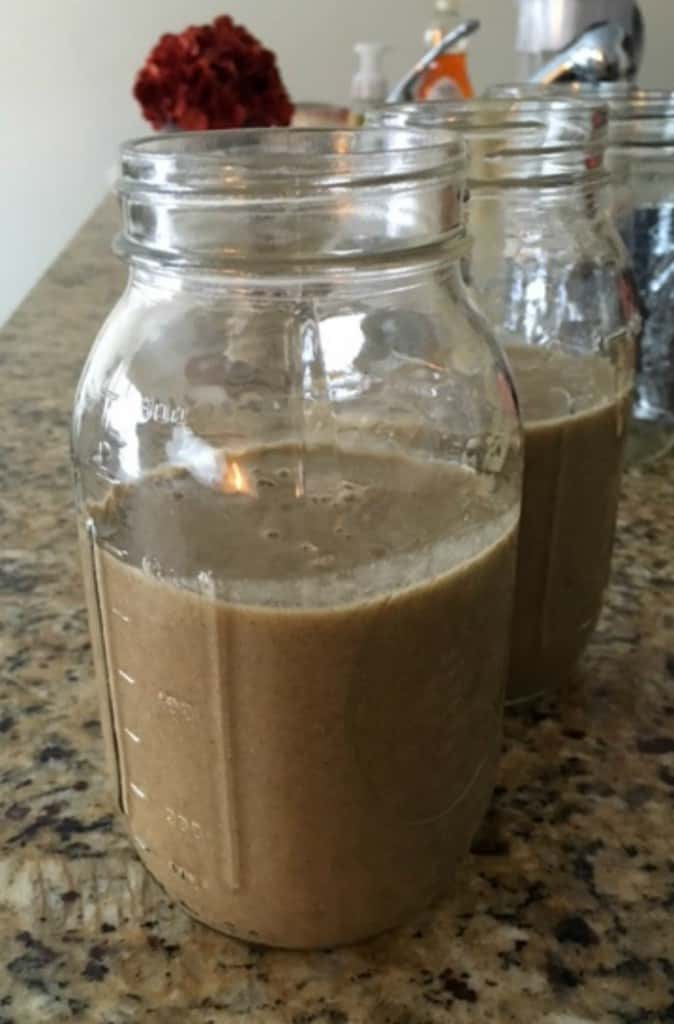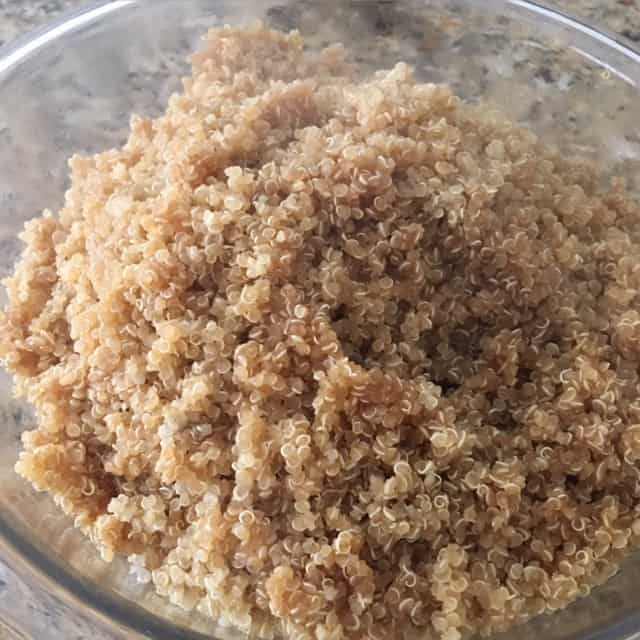 Supplies
Mason jars. I used both 16-ounce and 32-ounce jars.
Meal prep containers for the make-ahead quinoa bowls.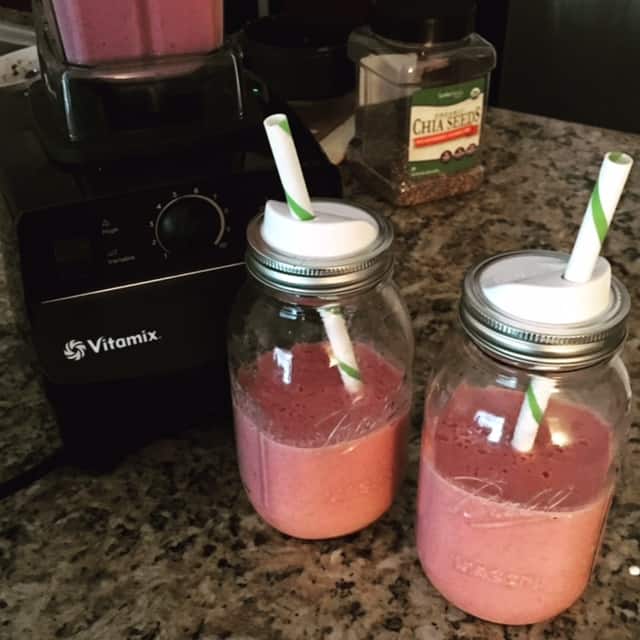 Lunch
Power Kale and Quinoa Chicken Caesar Salad – new recipe
Make-ahead tips
I prepped the chicken and quinoa (see above) ahead of time. I plan to make mason jar salads today to eat for the rest of the week. Leftover ingredients will be frozen or created into other recipes.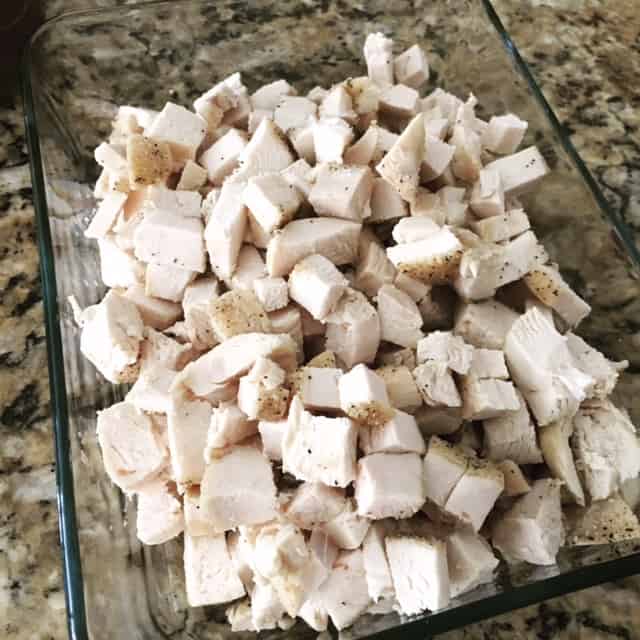 Supplies
Dinner
Slow Cooker Italian Sausage and Peppers (lightened up) – new recipe
Homemade pizza using leftover sausage and peppers
Turkey Chili Pasta Bake – new recipe
Chicken Salad with Pecan and Cranberries Wrap – New recipe I'm making one more time to get it just right.
Make ahead tips
Sausage and peppers were made on Monday.
Pasta bake and chicken salad will be made the day I eat them.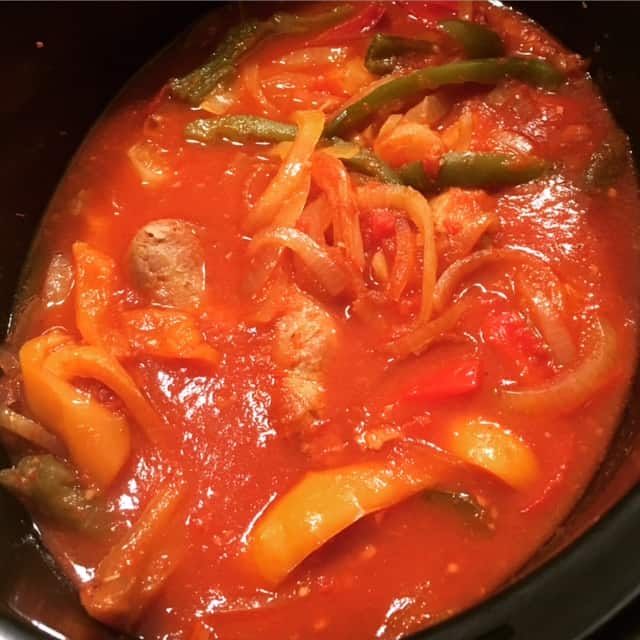 Supplies
6 qt programmable slow cooker.
 9 x 13 casserole dish
Pyrex containers. I like the round 4-cup bowls to store the sausage and peppers in.
Let me know if you have any food prep questions. I'd be happy to answer them in a future post.