Your favorite girl scout thin mint cookie transformed into a healthy energy bite recipe!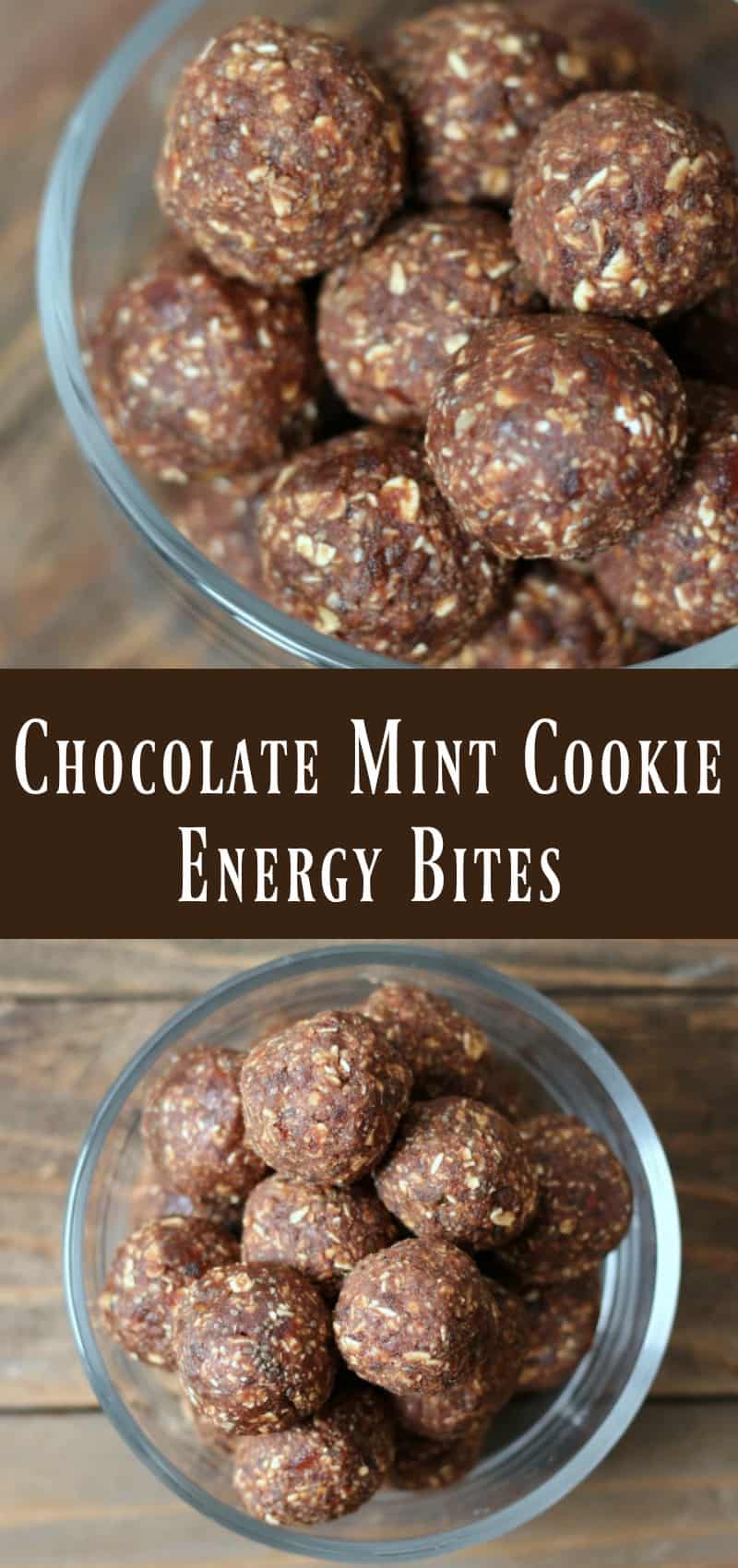 It's getting to be that time of year…
You know? The time of year where people stock up on their favorite Girl Scout cookie. No, that's only me? Oh boy.
Okay, I'll admit I'm a sucker for Thin Mints. No joke, there was a time in my life where I could eat 1 -2 sleeves in a sitting. OMG I can't believe I just wrote that but it's true. I absolutely love Thin Mint Girl Scout cookies. In fact, next to Cheez it's and Reese Peanut Butter Cups, Thin Mints are up there on the trigger foods list. This means I don't buy them anymore because I have zero control. I've tried. I would purchase 1 (or 10 boxes) from the Girl Scout down the street and then promise myself to only eat 2 cookies. Well 2 boxes later and all my healthy ambitions went out the window. So…no longer can I purchase Thin Mint cookies.
But….
That doesn't mean I can't create a healthier version of my favorite cookie. Actually, I created a chocolate mint overnight oats recipe a couple years ago that is scrumptious. But this time around I wanted to create something more cookie like.
I decided on an energy bite because it's easy. Easy in the sense that I don't have to bake it and can also whip the together using just a food processor.
This recipe uses very few ingredients but the result is a delicious mint cookie like energy bite. I used medjool dates, rolled oats, chocolate chips, unsweetened cocoa powder, chia seeds, and peppermint extract.
I started by pulsing the dates a few times before adding the other ingredients. This helps to keep the oats from turning into flour.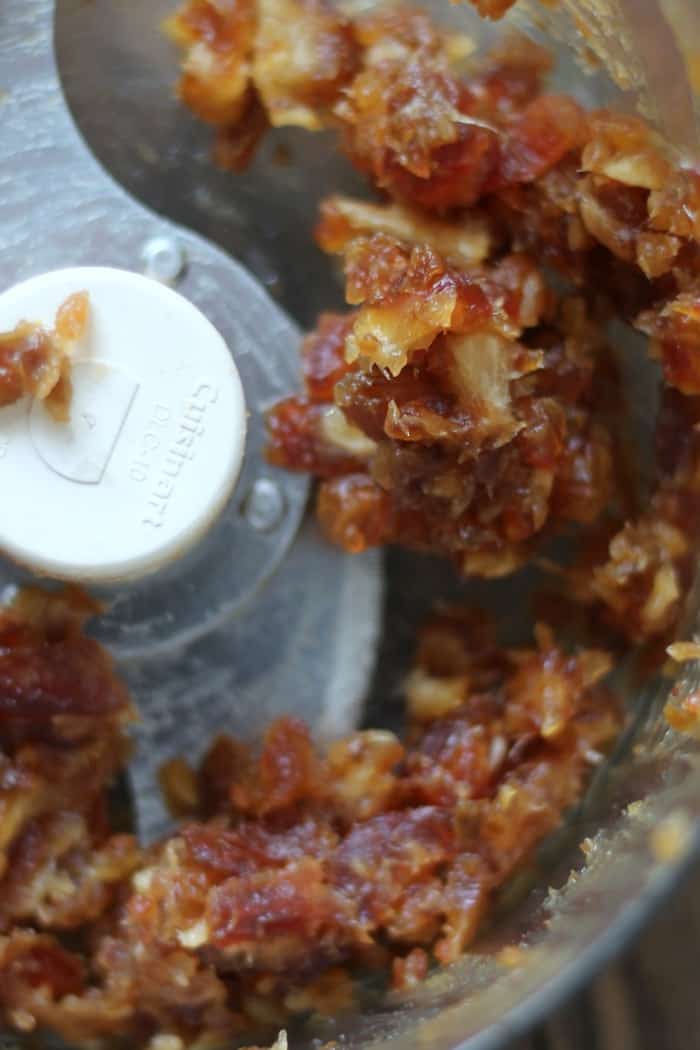 The ingredients should come together and form a thick batter. If it seems crumbly then add 1 tablespoon or so water.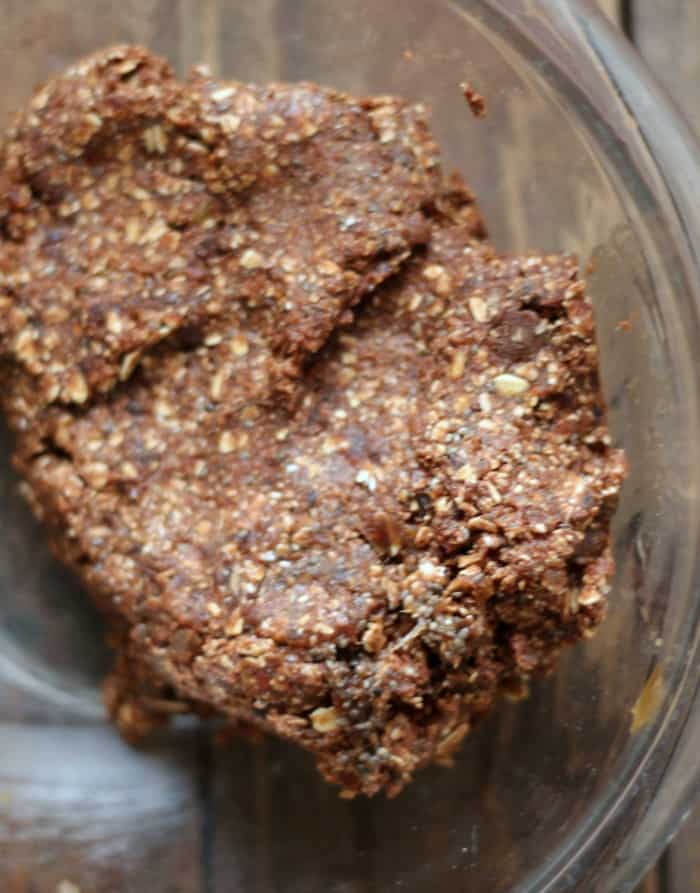 Then place the batter in the refrigerator for 1 hour or until the batter firms up and you can roll balls.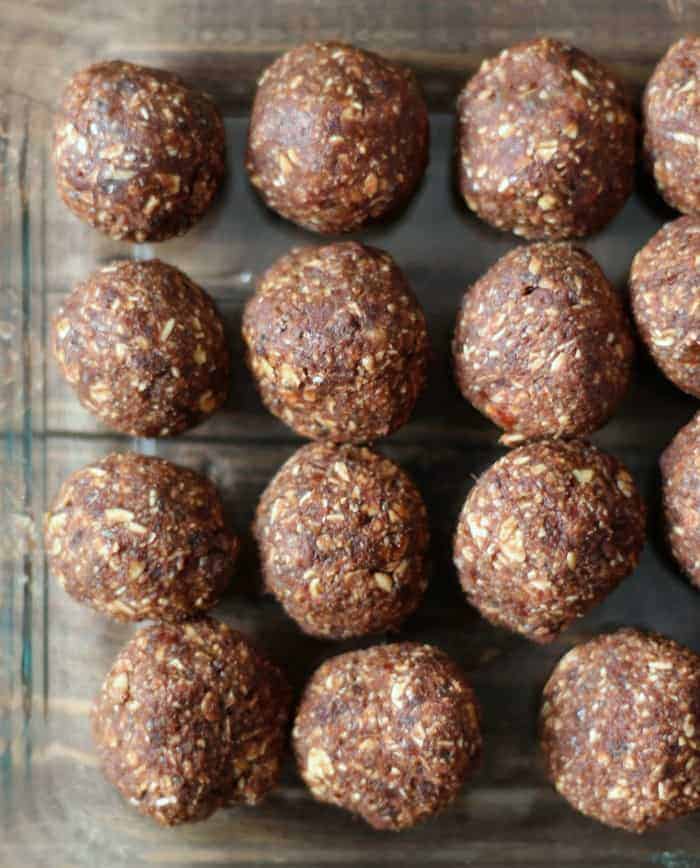 This Mint Cookie Energy Bite taste just like that. A mint cookie….well actually mint cookie batter. It's filled with wholesome ingredients and definitely curbed my Thin Mint cookie craving. Not to mention I felt good about eating it.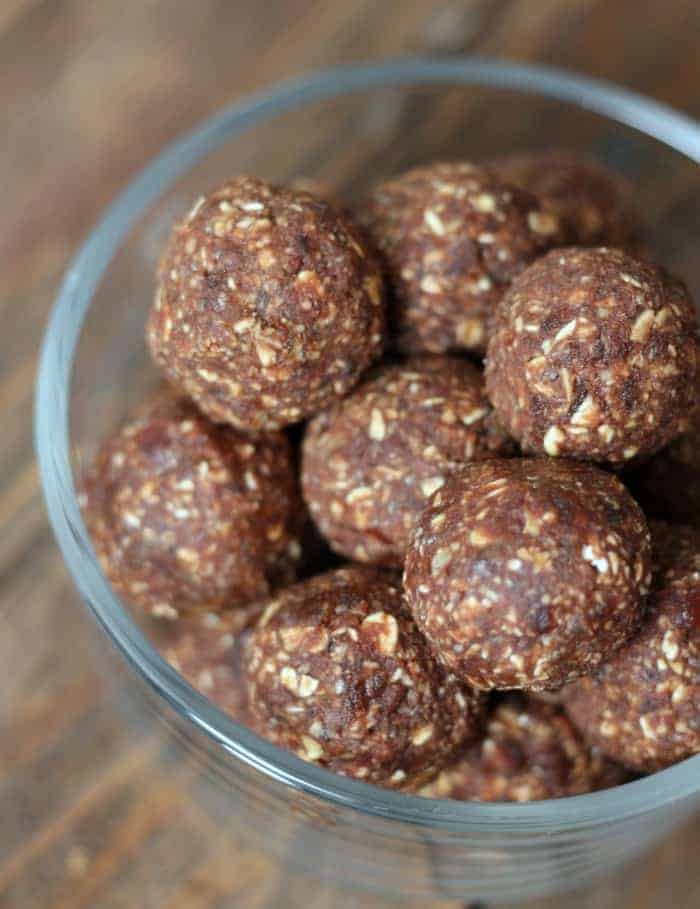 Don't feel jealous when someone brings in a box of Thin Mint cookies. Instead make a batch or 2 of these energy bites to share and I bet people will enjoy these just as much and feel grateful for a healthier option.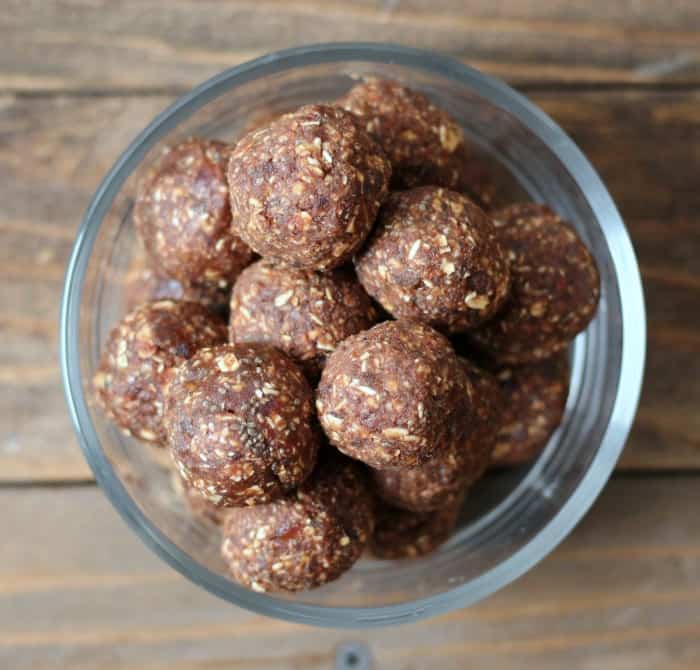 If you make these Chocolate Mint Cookie Energy Bites please share a picture on Instagram using hashtag #organizeyourselfskinny or in the private OYS FB Group.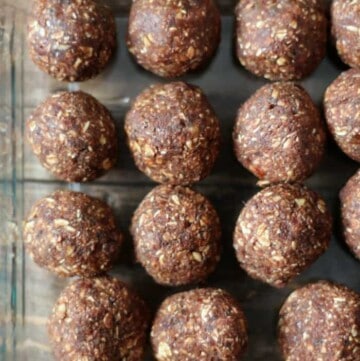 Ingredients
1-

cup

Medjool Dates

pitted

1

tablespoon

unsweetened cocoa powder

1/4

cup

chocolate chips

1-

cup

rolled oats

1

tablespoon

chia seeds

1/4

teaspoon

peppermint extract
Instructions
In a medium bowl soak the dates in hot water for 10 minutes and then drain.

Place the dates in the food processor and pulse a few times or until the dates become chopped.

Add in the rest of the ingredients and process until a thick batter forms. If the batter seems crumbly then add in 1 tablespoon of water or more if needed.

Refrigerate the batter for 1 hour or until you can form balls.

Roll batter into 20 balls, place in an airtight container, and refrigerate for up to 7 days.
Notes
Sugar: 15
Make-ahead instructions
These energy bites can be made completely ahead of time and refrigerated up to 7 days and frozen up to 3 months.
Nutrition
Serving:
1
g
|
Calories:
79
kcal
|
Carbohydrates:
18
g
|
Protein:
1
g
|
Fat:
1
g
|
Saturated Fat:
1
g
|
Fiber:
2
g